Raiders linebacker has rare Pokémon card worth $1M
Updated October 6, 2022 - 8:36 pm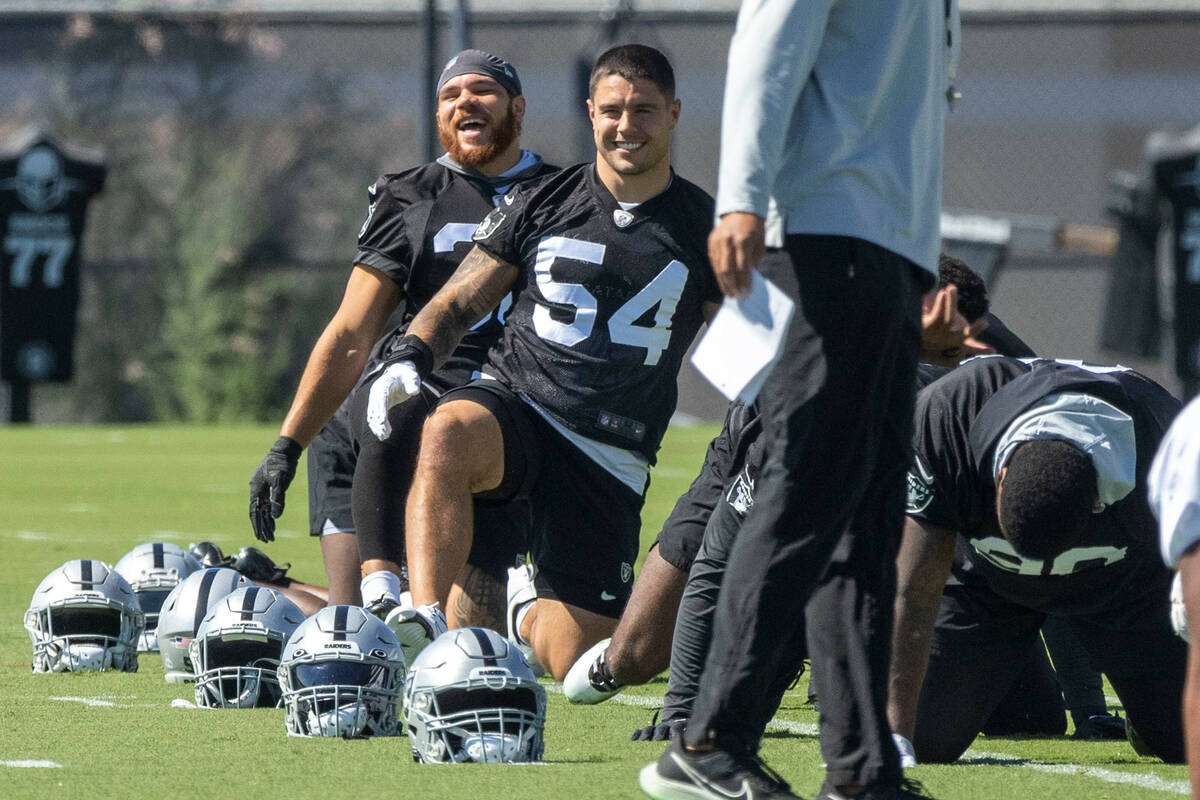 The Raiders not only signed a potential starting linebacker when they added Blake Martinez to their practice squad on Tuesday. They also added a card shark of sorts.
Martinez, a veteran NFL linebacker, was recently authenticated as the owner of one of the most famous cards in the world. Valued at $1 million, it is also one of the most expensive.
The card in question is a Pokémon Illustrator — one of only four that were ever made. And before anyone starts thinking any of this was on a whim, it's important to keep in mind that when it comes to Pokémon, Martinez is, well, a little bit possessed.
"I can go on for days," Martinez said Thursday.
Hence, how big his eyes grew upon spotting the card while visiting recently with a memorabilia seller.
"I didn't know exactly how it was gonna turn out. I didn't know what it was gonna get graded, or what quality it was," Martinez said, "I just wanted one of those."
Martinez made the proverbial offer the seller couldn't refuse, and just like that, he was the owner of one of the most valuable cards on the planet.
Initially, he wasn't sure exactly how valuable the card was, but that was about to be revealed in a very big way.
In 1997 and 1998, the Japanese comics magazine CoroCoro Comic held illustration contests for Pokémon fans, with each winner being awarded a uniquely produced card of one of the Pokemon characters. Those cards gained incredible value over the years and became among the most sought-after cards on the market.
And now Martinez was in sole possession of one.
He had an inkling of what he was sitting on, of course.
"I knew it was a very expensive card, in general, because I purchased it," he said, smiling.
But he was in for a big surprise when he submitted the card — which depicts Pikachu, a popular Pokémon character — for authentication and grading with CGC Trading Cards.
It wasn't long before Martinez and the folks at CGC understood what they were dealing with.
"This is pretty much the holy grail of Pokémon card collecting," said Matthew Quinn, the vice-president of CGC Trading Cards. "It is in gem mint condition, one of the finest known. It is gorgeous, stunning, a 9.5 on the 10-point grading scale."
"We estimate it would bring $1 million or more in an auction," Quinn added.
Martinez said, "I was superhyped."
Martinez has been collecting Pokémon cards since he was 6, although he said he was "just like everyone else. Their mom threw away all their cards."
About two years ago he caught the bug again, using his NFL platform to partner up with Whatnot, a community marketplace where collectors can buy and sell everything from vintage comic books to jewelry. The success of the company, and some other successful ventures on the part the Stanford graduate, has enabled Martinez to be aggressive when it comes to investing in collectibles.
"And now I have this grail of a card," Martinez said.
The question now is, what will Martinez do with his investment? Does he hold onto it in the hope it appreciates even more? Or will he immediately flip it and pocket a significant return on investment?
"I'm going back and forth on it," he said. "Trying to see what I want to do with it. Obviously, we know it's a very expensive card. So if there's a right buyer out there, I'd potentially sell it. But for right now, I'll hold onto it."
Of more present concern is the role Martinez might play with the Raiders, especially with the status of Denzel Perryman still uncertain as he works his way through the concussion protocol.
Martinez has experience playing under Raiders defensive coordinator Patrick Graham when the two were in Green Bay and with the Giants. The familiarity is a big part of the reason why Martinez signed with the Raiders rather than any of the handful of other teams he visited upon being released by the Giants.
In spite of coming aboard this week, Martinez said he believes he can lend a helping hand immediately.
"One hundred percent," he said.
Contact Vincent Bonsignore at vbonsignore@reviewjournal.com. Follow @VinnyBonsignore on Twitter.