Raiders mailbag: Fans have questions about offseason plans
Updated January 13, 2023 - 4:20 pm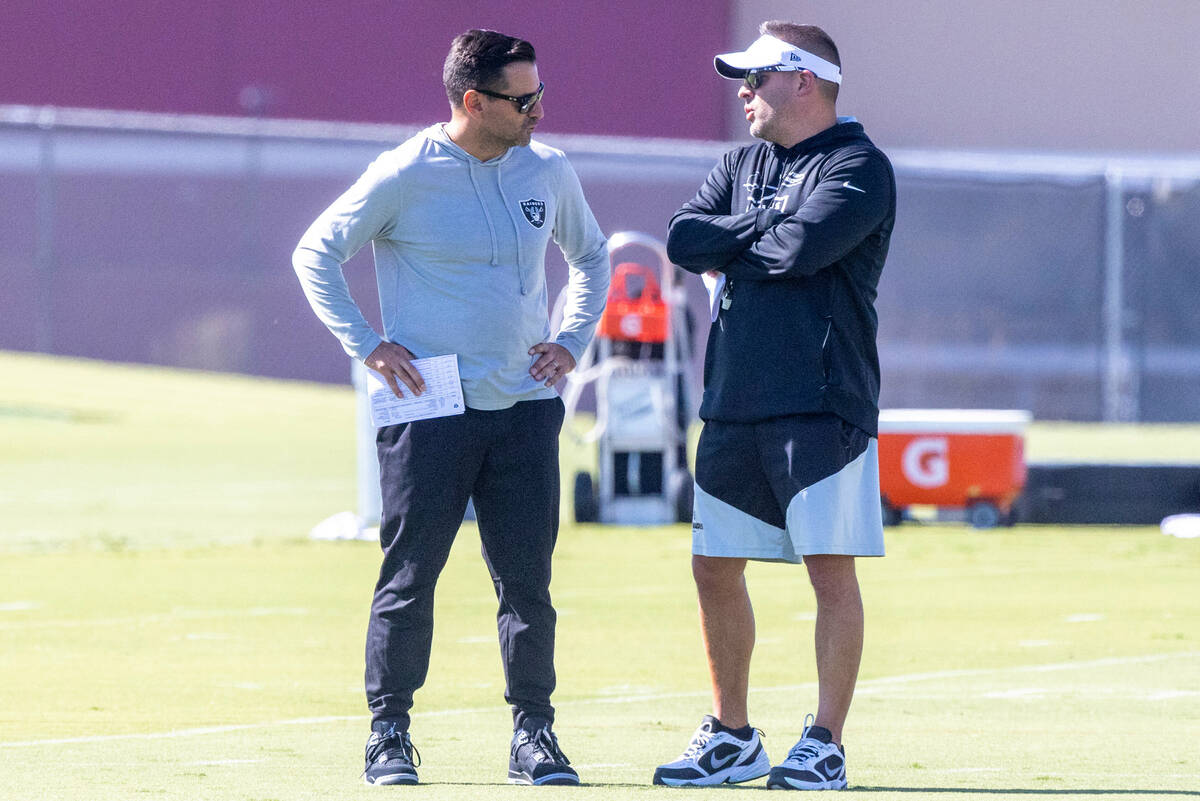 As the Raiders begin preparations for free agency and the NFL draft — and without quarterback Derek Carr for the first time in nearly a decade — there is a lot to address on their to-do list. Fans are eagerly waiting to see how it plays out. With that comes a lot of questions. Here is a sampling of what arrived in this week's mailbag:
Matt Berger (@matt_berger): Who are some free agents on defense the team should be targeting?
Vincent Bonsignore: The Raiders have been down the free-agency path quite a bit in recent years, and in terms of the pricey free agents they have acquired, it has been a mixed bag in terms of results. Ideally, the Raiders would escape the world of always having to throw money around in free agency to fill holes, though that requires them to be better in the draft and development process. That's a priority of general manager Dave Ziegler and coach Josh McDaniels.
That said, there are clearly areas they can turn to for immediate help, and at the risk of throwing out a bunch of names at this point, it's more about the positions they will look to beef up. The offensive line is one. Every level of the defense needs fortifying.
Chad Mixon (@ChadMixon): Any idea on what the catalyst was for releasing Johnathan Abram? There had to be a "straw" for the camel's back.
Bonsignore: No, not really. The sense is the relationship ran its course. The Raiders tried to trade him at the deadline. Soon after, knowing they would be moving on from him at the end of the year, they released him to get a better look at younger players.
Big Jim P (@TheJimP19): Will this draft focus on the interior line spots?
Bonsignore: The draft and free agency are expected to address tackle and guard positions. Also, keep an eye on center. Rookie Dylan Parham, who played left guard, projects better as a center, and the Raiders could make that switch. But it would open a hole at left guard along with right guard, where they will look to upgrade from Alex Bars. That's a decision they will ponder in the coming weeks.
GothamAv3nger (@GothamAv3ng3r): What's the honest plan, even if they sign Tom Brady, to fix the entire offensive line and the defense outside of Maxx Crosby? I can't see the Raiders hitting on every single draft choice.
Bonsignore: They won't be changing the entire offensive line, and as far as the defense, there are other carry-over pieces they still have hopes for. Nate Hobbs, Tre'von Moehrig, Divine Deablo, Luke Masterson, Bilal Nichols and others are still part of the plan.
But you bring up a good point, because there is a lot of work that needs to be done, especially on defense, and it will take longer than one offseason to get it done. The plan is to make prudent decisions, hit on as many draft picks and free-agent acquisitions as possible and build off that. They need to start stacking together great drafts to build a sustainable winner.
Jesus Jimenez (@86Chuy68): What is your stance on having the fan and his young son kicked out because of practicing free speech?
Bonsignore: Not quite sure what actually led to them being escorted out of the stadium, but like most stadiums and arenas, Allegiant Stadium has a policy that reserves the right to remove any sign or banner. It's listed in the A-Z guide under banners and signs. Having done this for a long time, it's pretty common for this to happen at all stadiums.
James (@J_R_05_19): With Jalen Ramsey rumors swirling, do you think the Raiders will make a play for the Rams' star cornerback?
Bonsignore: Not likely.
Contact Vincent Bonsignore at vbonsignore@reviewjournal.com. Follow @VinnyBonsignore on Twitter.