Raiders mailbag: How is the defense grading out?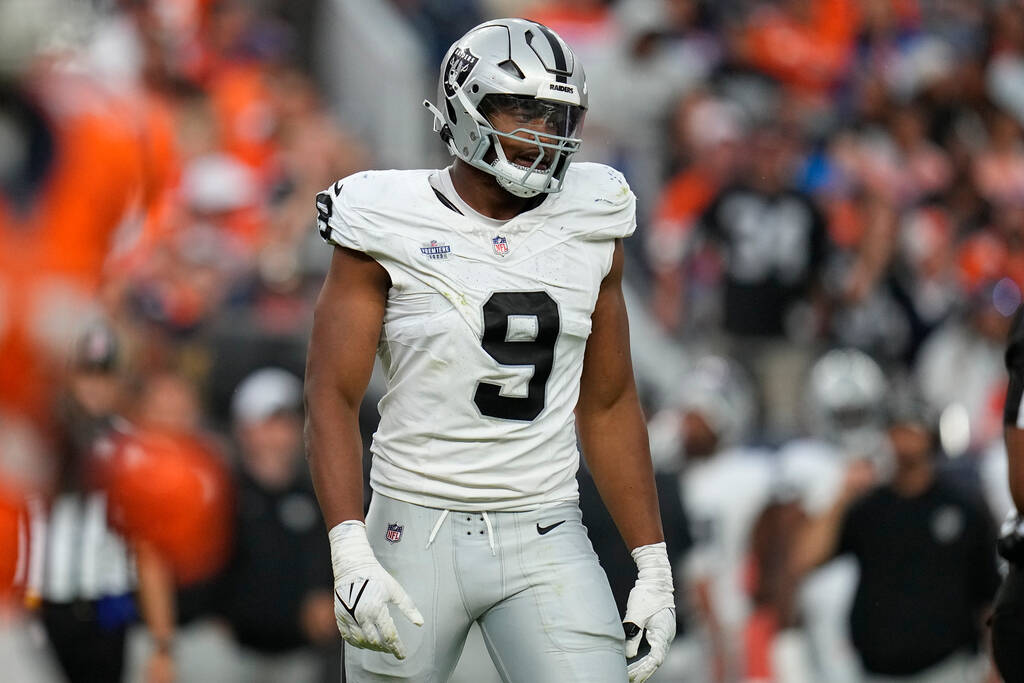 After beating the Broncos to open the season, the Raiders earned some goodwill with their fan base. That doesn't mean Raider Nation doesn't have questions, though.
Here is a sampling of what arrived in this week's mailbag:
Paul Lane (@psjtg5): I'd like to know how our defensive tackles are grading out. I'm not seeing that interior push I was hoping for. What do the numbers say?
VINCENT BONSIGNORE: Based on the grading at Pro Football Focus, it was not a great day for the interior of the defensive line on Sunday against the Broncos. In fact, the highest-graded defensive tackle was John Jenkins, who earned a mark of 59.0 out of 100. Five other interior linemen graded below that number. The Raiders clearly need to do better in that area.
One thing to remember, though, is that the absence of Chandler Jones meant Jerry Tillery, who plays defensive tackle, played outside exclusively over the tackle or on the edge on Sunday. That changed a big dynamic of the Raiders' plan along the defensive line.
Raiderfanman (@Raiderfanman1): What's the deal with Chandler Jones? Will he ever return?
VB: The Raiders' veteran pass rusher is dealing with what is being described as a "personal matter," so it is difficult to ascertain exactly what is going on. That also makes predicting a return impossible at this point.
Bo Schembechler Jackson (@LukeRoland68): Was Tyree Wilson coached to play more of a base-end scheme last week to contain Russell Wilson, while Maxx Crosby pushed him to his left? Would that explain his lack of aggressive upfield pass rush?
Zack Bitschenauer (@bitschenauer14): Not sure what the rookie's actual responsibility was last week, but in talking to someone who is familiar with Wilson, the sense is he probably isn't completely comfortable in the scheme, and with his responsibilities, simply because it is all so new to him.
Somewhat as a result of that, he could have been reading the blocking assignment rather than being aggressive in his get-off focus. The consensus is, that the more he plays, the more comfortable he'll get and the more aggressively he'll play.
Rhino (@Rhinoblazmaster): When are they going to get Hunter Renfrow involved? He was the number one slot receiver in the NFL not long ago. Hopefully, it's not because he was a Jon Gruden guy.
VB: The "Gruden guy" concern isn't valid considering it was Dave Ziegler and Josh McDaniels, not Gruden, who gave Renfrow a contract extension. The Raiders on Sunday played a lot of two tight-end sets, as well as two backs, which means the slot receiver comes off the field in those situations. That limited Renfrow to just 13 snaps.
That might completely change this week, especially with Jakobi Meyers not expected to play.
SpringKing_MD (@SpringkingMD): Does Marcus Peters garner too much respect solely on reputation?
VB: It feels like whatever respect Peters gets is in line with his level of play. He's been considered as and played like,a good NFL cornerback. No one is talking about him as one of the best cornerbacks in the league, though.
Todd Stevens (@stevens8129): Will Tre Tucker see game time if Jakobi Meyers doesn't play?
VB: It would be a surprise if the Raiders' rookie wide receiver wasn't on the active roster if Meyers can't play.
Contact Vincent Bonsignore at vbonsignore@reviewjournal.com. Follow @VinnyBonsignore on X.