Raiders must rebuild defense to become Super Bowl contenders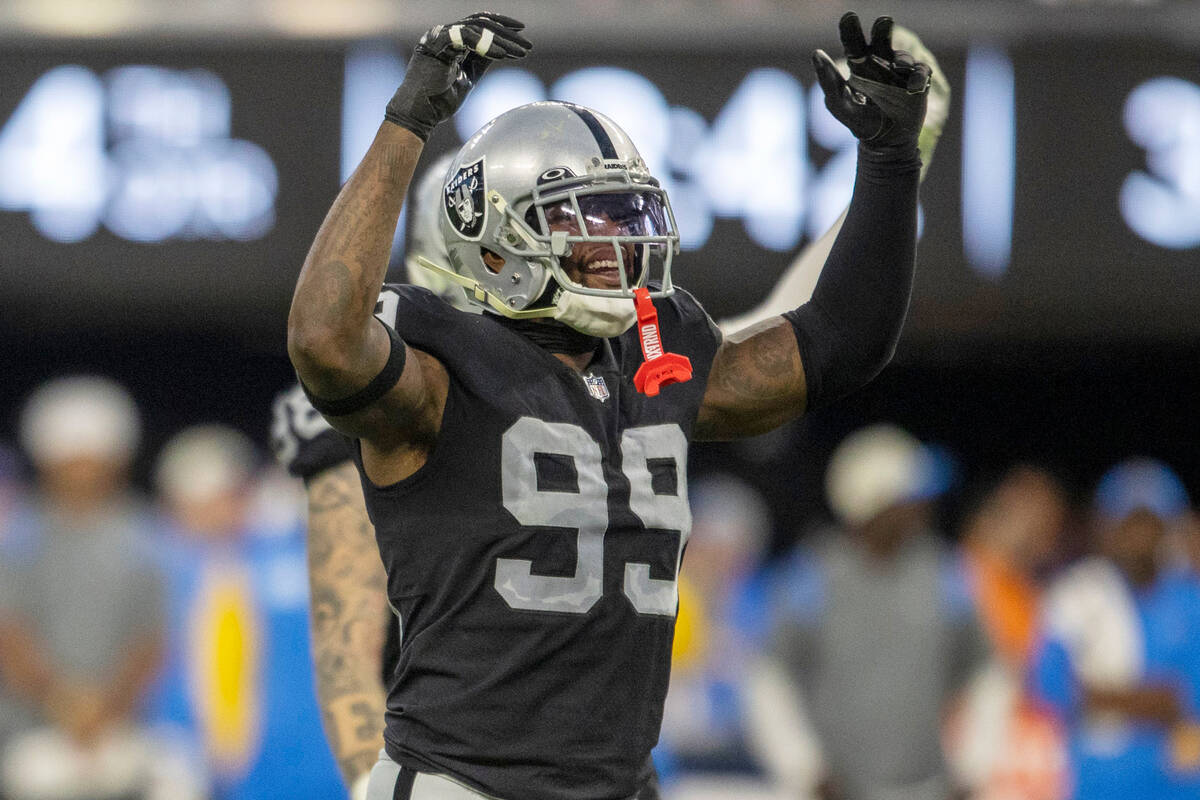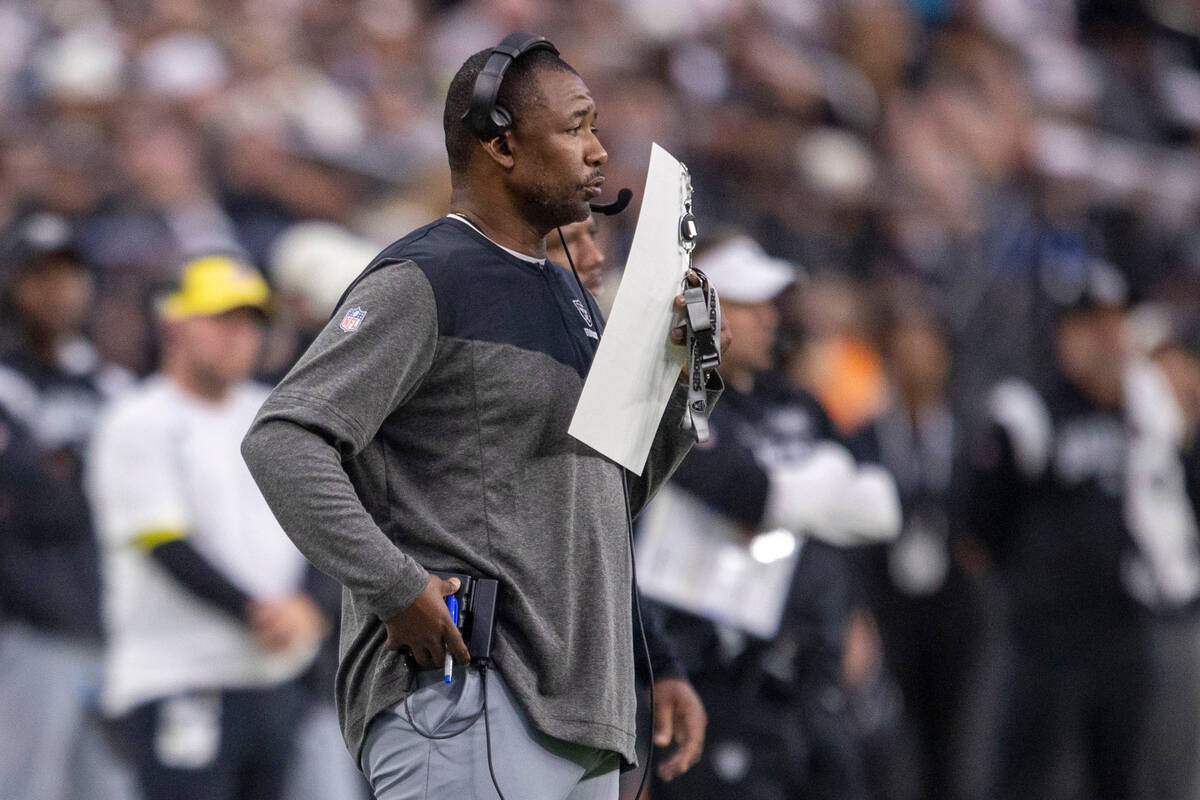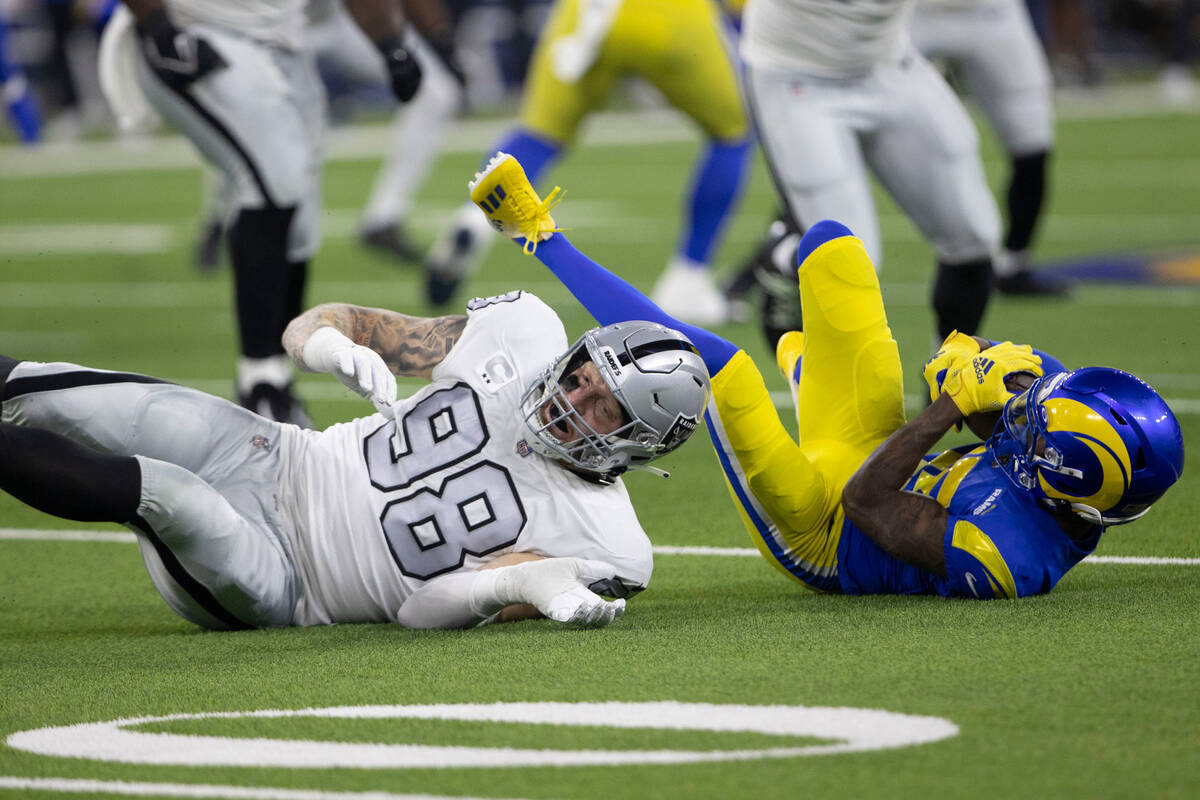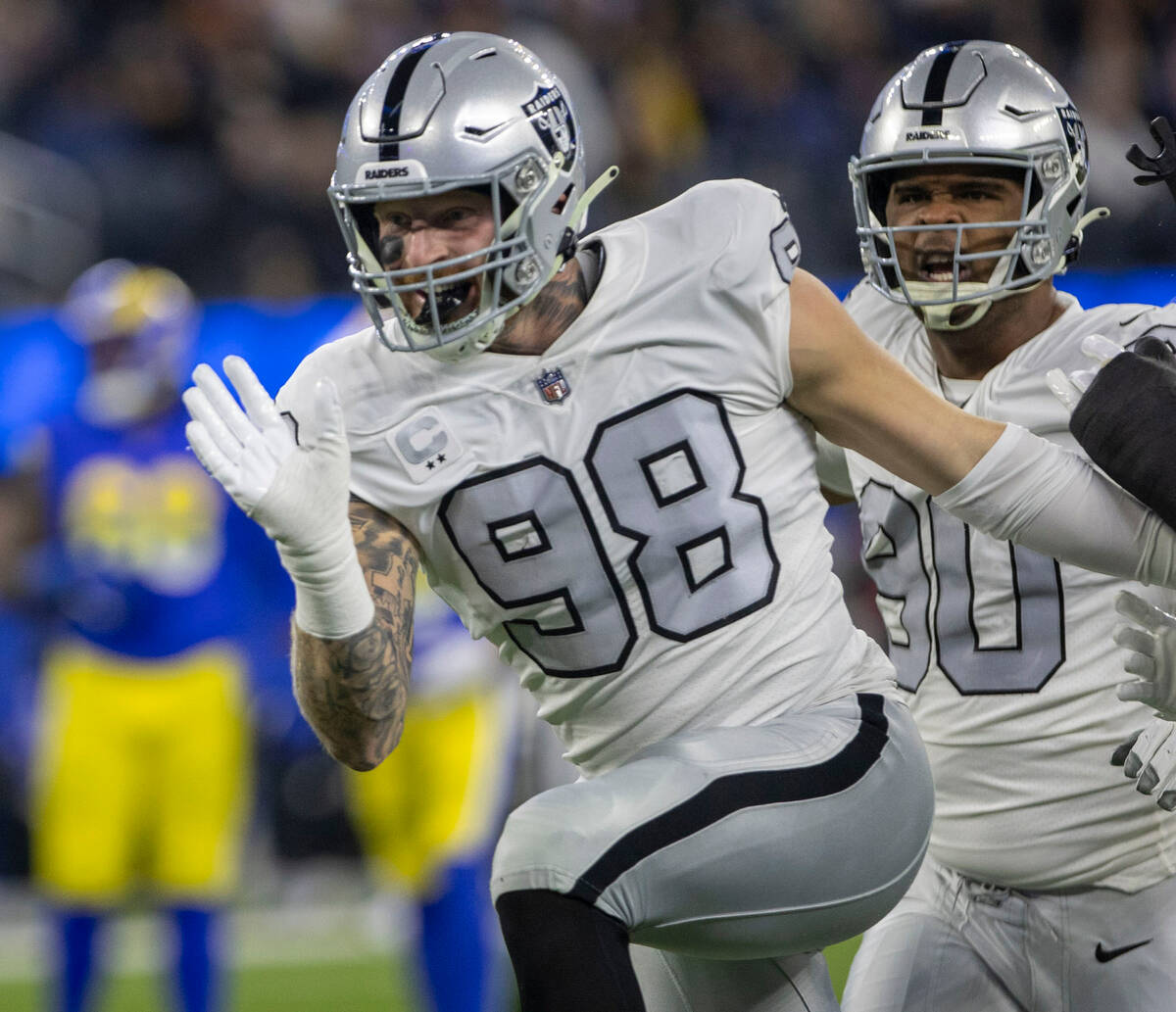 It was days before Super Bowl LIV at Hard Rock Stadium in Miami three years ago — Chiefs against 49ers — when Raiders owner Mark Davis spoke about his team's issues trying to stop Kansas City's vaunted offense.
When he talked about a certain quarterback that continued to give the Raiders fits.
"It's one of the reasons we drafted edge rushers (Clelin Ferrell and Maxx Crosby) last year," Davis said. "We need more of them. We need another guy up the middle against (Patrick) Mahomes. We need linebackers to hold the edge. We need guys who can cover (Chiefs tight end) Travis Kelce and all their speed outside.
"Patrick Mahomes is unlike anyone else — he's the monster now — and we need to improve all our phases of defense to deal with him."
That was then. This is now.
Nothing has changed.
The monster and his teammates still get the best of the Raiders.
Most teams do.
The Raiders meet the Chiefs on Saturday at Allegiant Stadium, where the hosts will end a disappointing season under first-year coach Josh McDaniels.
Whether things conclude with a 6-11 or 7-10 record, this remains true: The Raiders are far away from fielding a capable enough defense to contend.
Draft day misses
You can begin the conversation with draft misses. There have been plenty.
Consider: From 2018 to 2020, the Raiders selected 14 defensive players. Of them, three — linemen Ferrell and Crosby and cornerback Amik Robertson — remain with the team.
It wasn't a good run for then-coach Jon Gruden when it came to identifying those defensive players who could make a difference.
Crosby as a fourth-round pick in 2019 and now one of the NFL's finest edge rushers has obviously soared past any postdraft projections. He's the only one to make such an impact.
In 2021, the Raiders drafted five defensive players, two of whom — safety Tre'von Moehrig and cornerback Nate Hobbs — have found themselves in starting roles.
But things have been thin for the most part in terms of defensive draft picks, either players who haven't stuck with the team or are buried on the depth chart.
Sure, there have been key injuries this season. In a37-34 overtime loss to the 49ers on Sunday, the Raiders played without several regulars. A handful are on injured reserve.
These include linebacker Denzel Perryman, the team's second-leading tackler, and edge rusher Chandler Jones, who had offered his best play over the previous three games after a disappointing start to the season.
None of this is an overnight fix for McDaniels and general manager Dave Ziegler. This could take some time. Stats bear things out.
The Raiders rank 26th in total defense and 25th in points allowed.
They don't create many turnovers, ranking 28th in margin across 32 teams.
Sacks: 30th in the NFL.
For an entire season now, defensive deficiencies have given the offense little margin of error. Technique is important. But so, too, are instincts. Some players (see Crosby) just have them. Others (see several Raiders defenders) don't.
"I don't know that you ever go into it saying that two years from now or next spring (things will get better)," McDaniels said. "It's hard to put a timeline on that because every day you're going to try to make it better, whether you're coaching the players that are here to try to improve them positionally and individually, or you're trying to identify ways that you could improve the roster either from the bottom or from the top.
"The short answer is we want to try to improve it as much as we can every day, whether that's working here with the guys that are already on the team or identifying opportunities to improve it somewhere else. Look, every phase of the team is going to be addressed. That's what happens every year. So, defensively, do we have some things we want to try to improve? No question."
Look to 49ers
There is no better team to model oneself after defensively than one the Raiders most recently engaged.
San Francisco has built itself, in part, by drafting and developing. Defense has been one of the team's surest strengths even in down times. It's sound and physical at all three levels.
It's also a mantra the Raiders hope to follow but not the easiest to emulate. First, McDaniels and Ziegler must deliver far more draft success than their predecessors.
"Yeah, I mean, (the 49ers) did it their way," McDaniels said. "And I think that any time you take on an opportunity like this, you have a vision for what you eventually want it to get to. It's very difficult to get to that right away because you're spending a lot of time teaching everybody."
It's about, more than anything else, defining a culture defensively. Establishing a philosophy and building toward it. And believing in those in charge.
You can't talk about the Raiders' defense and not mention coordinator Patrick Graham, who has endured much criticism throughout the season as things have consistently gone wrong on his side of the ball.
The pass rush regressed. Teams routinely converted third downs and in the red zone. There have been few bright spots in the secondary. But to a player (and head coach), the Raiders have publicly stood behind Graham.
"Every week, whenever we come in after a game, it's a feeling that we gave it our all, and it starts with him," cornerback Sam Webb said. "He's consistent with preparation and his message to us. He lets us know what we need to know. It's critical you have someone who can remain the same at all times, no matter what."
Here comes KC
When the Chiefs visit Saturday, they will do so with a quarterback who is 8-1 against the Raiders. Mahomes has put up video game numbers in such outings, throwing for nearly 2,900 yards with 26 touchdowns and just three interceptions.
He has a quarterback rating of 113.1 in the nine games.
This was Davis at that Super Bowl three years ago, his coach being Gruden and general manager Mike Mayock at the time.
"I believe (Gruden and Mayock) will build a defense to get the job done," Davis said. "I believe we're close to making this thing sustainable."
Can't be when, for the most part, you're defenseless.
Ed Graney is a Sigma Delta Chi Award winner for sports column writing and can be reached at egraney@reviewjournal.com. He can be heard on "The Press Box," ESPN Radio 100.9 FM and 1100 AM, from 7 a.m. to 10 a.m. Monday through Friday. Follow @edgraney on Twitter.