Raiders offensive line looks to improve on last season's success
Updated June 8, 2023 - 8:27 pm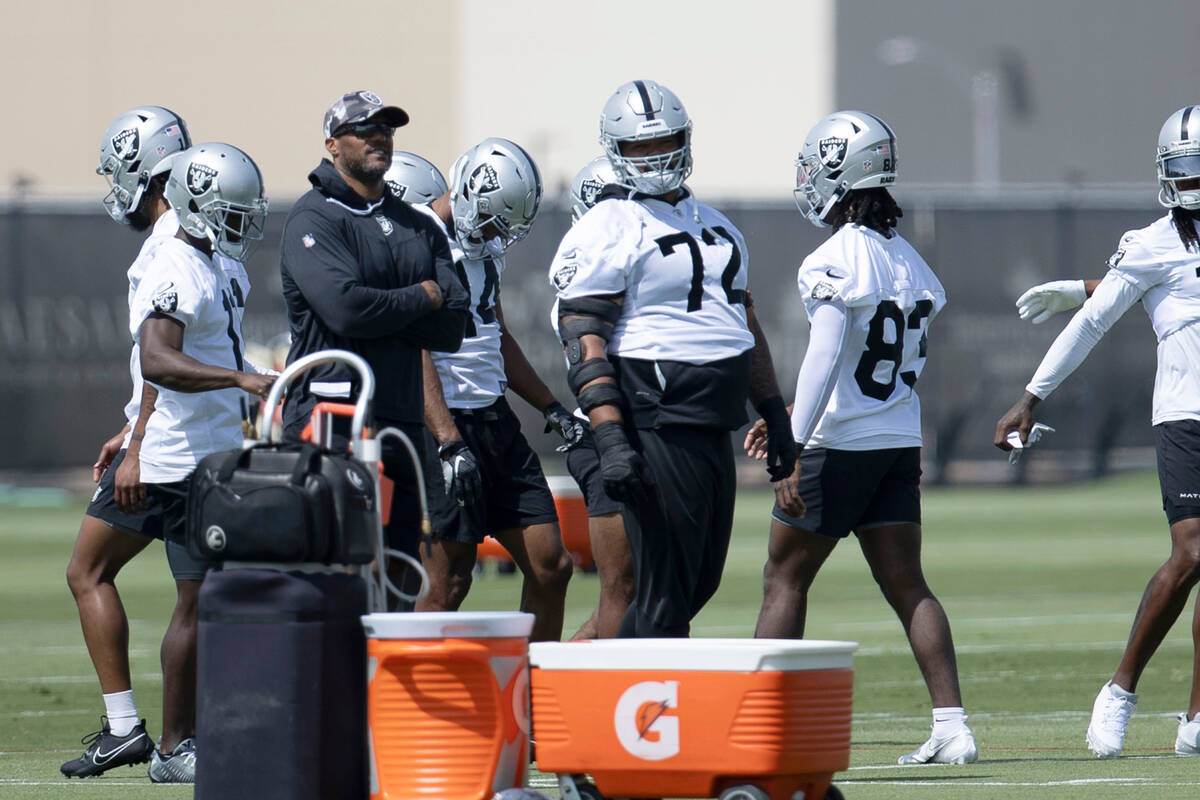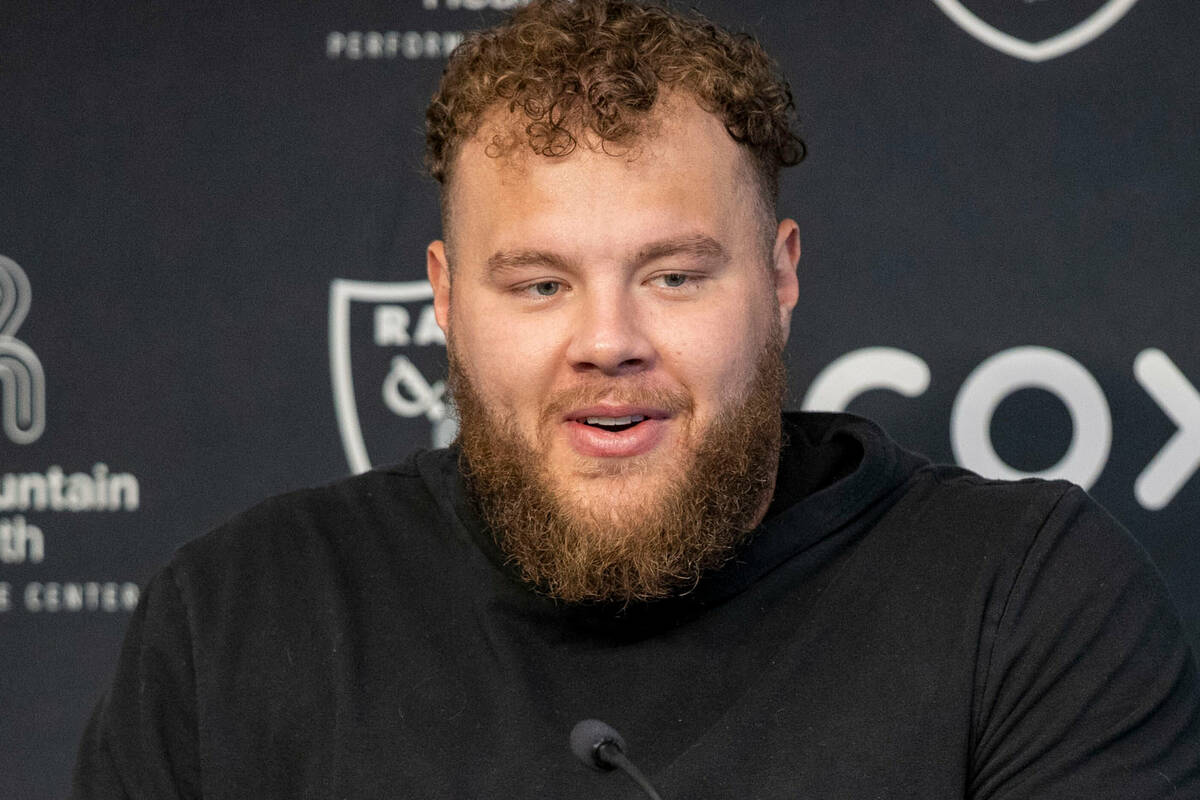 To put things in perspective, at this time last year Raiders center Andre James was lined up in between guards John Simpson and Lester Cotton. To the far right of him was tackle Alex Leatherwood.
To say that iteration of the offensive line didn't last is an understatement. The number of five-player combinations that would follow in the next four months, including the first four weeks of the regular season, kept fans reaching for a program.
But a funny thing happened as a result of all the tinkering. At some point, the Raiders figured out a grouping that turned a weakness into a relative strength.
Jermaine Eluemunor eventually won the job at right tackle, and Alex Bars and Dylan Parham beat out Cotton and Simpson for the two guard spots. With James at center and Kolton Miller at left tackle, that group paved the way for Josh Jacobs to gain an NFL-best 1,653 rushing yards and surrendered the ninth-fewest sacks in the league with 35.
By the end of the season, an offensive line that began the season ranked 29th by Pro Football Focus had surged all the way to 10th.
In doing so, the line created enough confidence in general manager Dave Ziegler and coach Josh McDaniels that they brought back the entire group this season. Not bad for a group that at this point last year was in such flux that three-fifths of the starting unit in minicamp and training camp eventually would be given pink slips.
"We've never kept this many guys around," said James, in his third year as the starting center.
Even to the casual observer, that has created a noticeable difference between how the offensive line is working during minicamp and organized team activities.
The pace is exponentially quicker as the Raiders go through individual positional drills and 11-on-11 work with the complete offense. And while there is still some rotating among the starting group and players taking snaps at tackle and guard, it is certainly not at the level it was last year. And that's meant much more flying around rather than the start, stop and start nature last year when coaches had to continually intervene for instruction.
"Their overall understanding of what's being asked of them has improved," McDaniels said. "They work like crazy, so we couldn't ask anything more than what we're getting from them in that regard."
Continuity plays a big role.
"It's exciting because you're familiar with the guys you're working next to … (and) being able to gel," James said.
And for young players such as Parham and Thayer Munford, who were making the transition to the NFL, it means more focus on the nuances of their craft, like eye progression, hand placement and footwork.
"Now they've learned how to practice, and they know what to do, and now it's just tweaks and talking about different techniques," offensive coordinator Mick Lombardi said. "Now you can improve the technique because the assignment is taken care of."
Or, as Parham put it: "Working on slowing everything down so that I can be efficient in what I'm trying to do."
That doesn't mean it's a foregone conclusion that the starting unit that finished last season will remain intact to start this season. Bars, in particular, will have to win his right guard spot again, and a bigger, more physical Munford could push for a starting job at tackle or guard.
But clearly, the offensive line is considerably further along in the process than last year.
"Any time you're coming into your second year, returning into a system you weren't familiar with that first year, there's definitely a bigger step to take," James said. "There's definitely a familiar sense in what you can do moving forward. It's nice not just learning the plays for the first time, but being able to return and having some memory."
Contact Vincent Bonsignore at vbonsignore@reviewjournal.com. Follow @VinnyBonsignore on Twitter.