Raiders place franchise tag on Josh Jacobs
Updated March 6, 2023 - 4:33 pm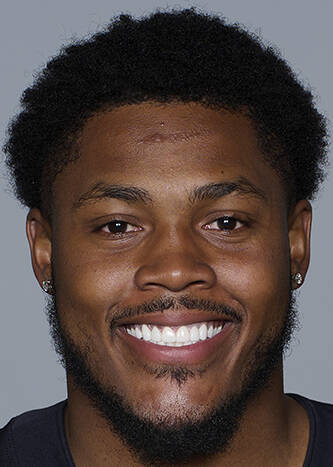 The Raiders have placed their franchise tag on running back Josh Jacobs.
The tag for running backs in 2023 is $10.09 million, and that number will immediately count against the Raiders' salary cap.
The Raiders faced a 1 p.m. Tuesday deadline to decide whether to use the franchise tag on Jacobs and had been in discussions on a new contract.
It's still the Raiders' hope to sign Jacobs to a long-term deal, and the sides have until July 15 to reach terms. Should that not happen, he will play the 2023 season on the franchise tag.
General manager Dave Ziegler expressed hope last week at the NFL scouting combine that a deal could be struck.
"I'd say where the commonality is that we want Josh to be a Raider and that Josh wants to be a Raider," Ziegler said. "And so that's a really good place to start. Hopefully we'll work to get some common ground here sooner than later."
The Raiders didn't pick up the fifth-year option of Jacobs' rookie contract. He responded by producing the best season of his four-year career, rushing for an NFL-leading 1,653 yards.
"What we said at the end of the year is the same as it is now. (We) would love for JJ to continue being a Raider," coach Josh McDaniels said.
Contact Vincent Bonsignore at vbonsignore@reviewjournal.com. Follow @VinnyBonsignore on Twitter.