Raiders players say they're rejuvenated under Jon Gruden
Updated May 29, 2018 - 7:18 pm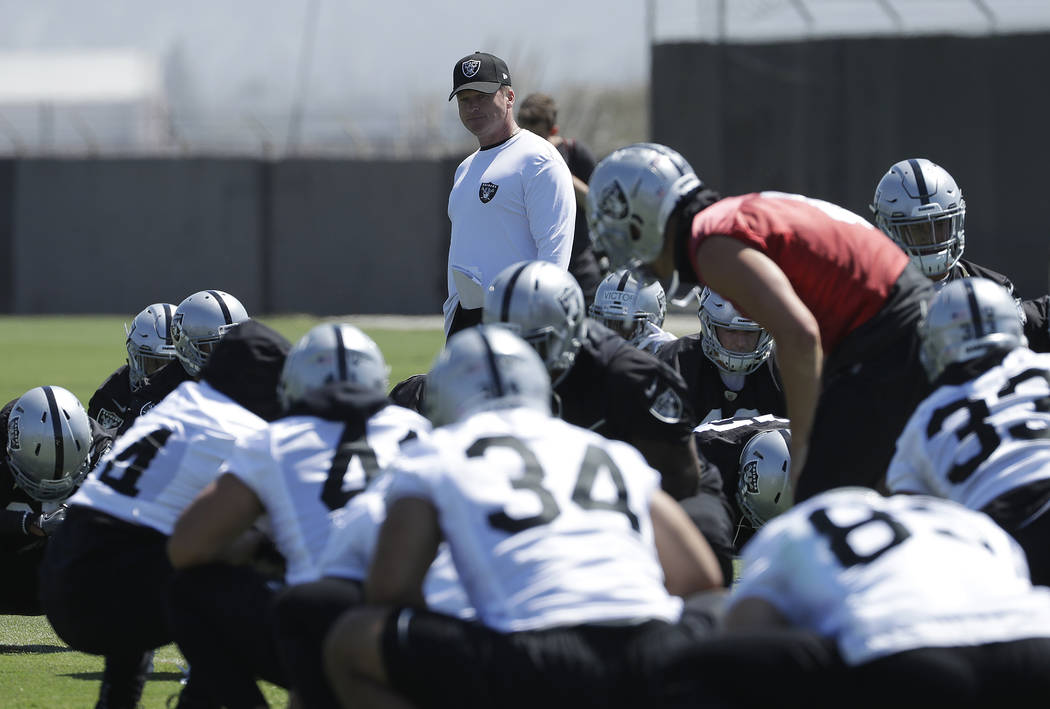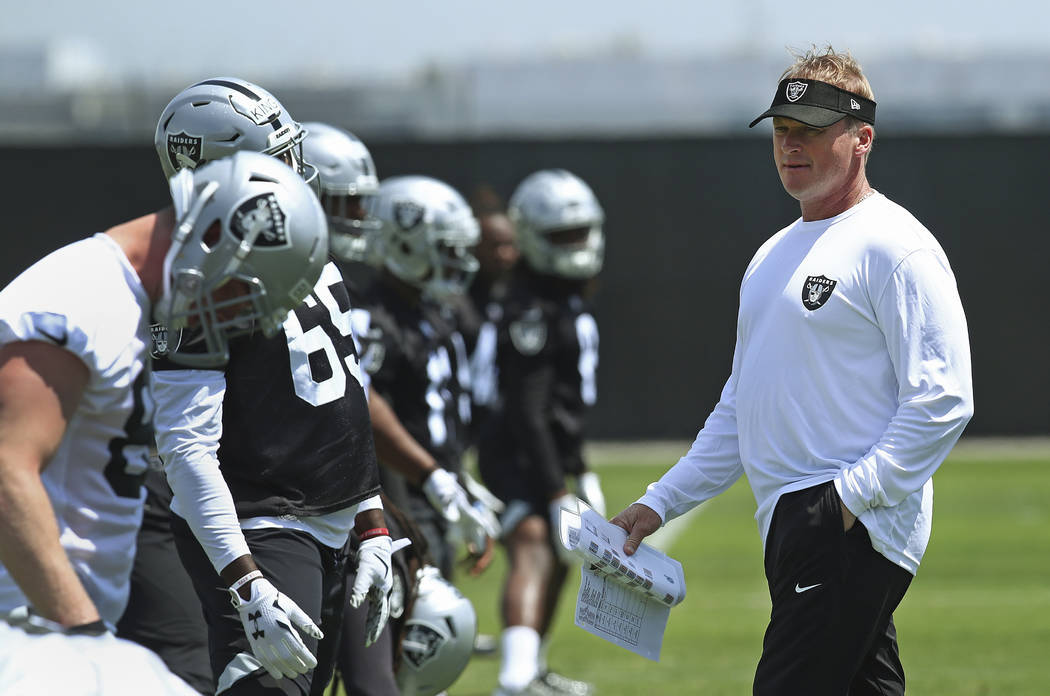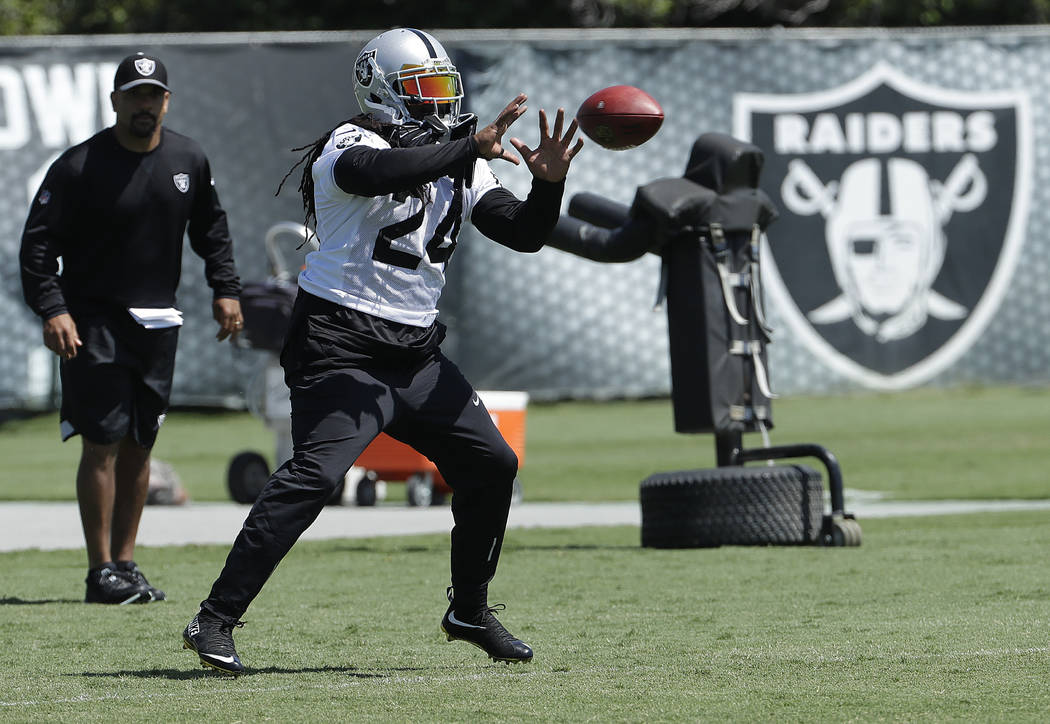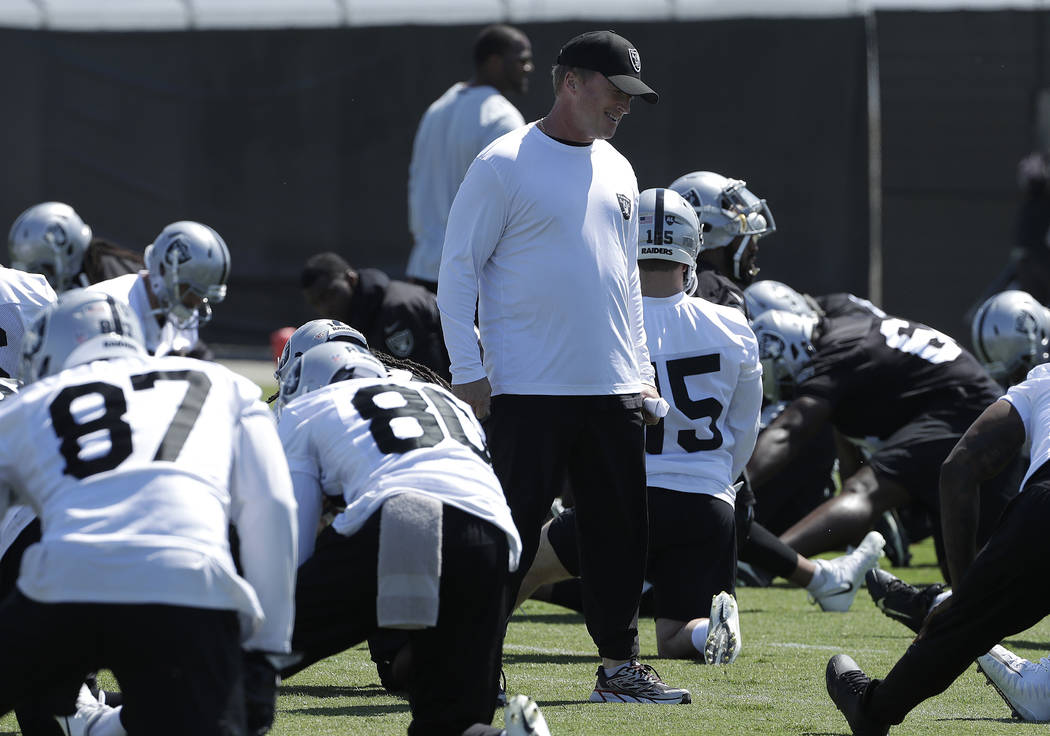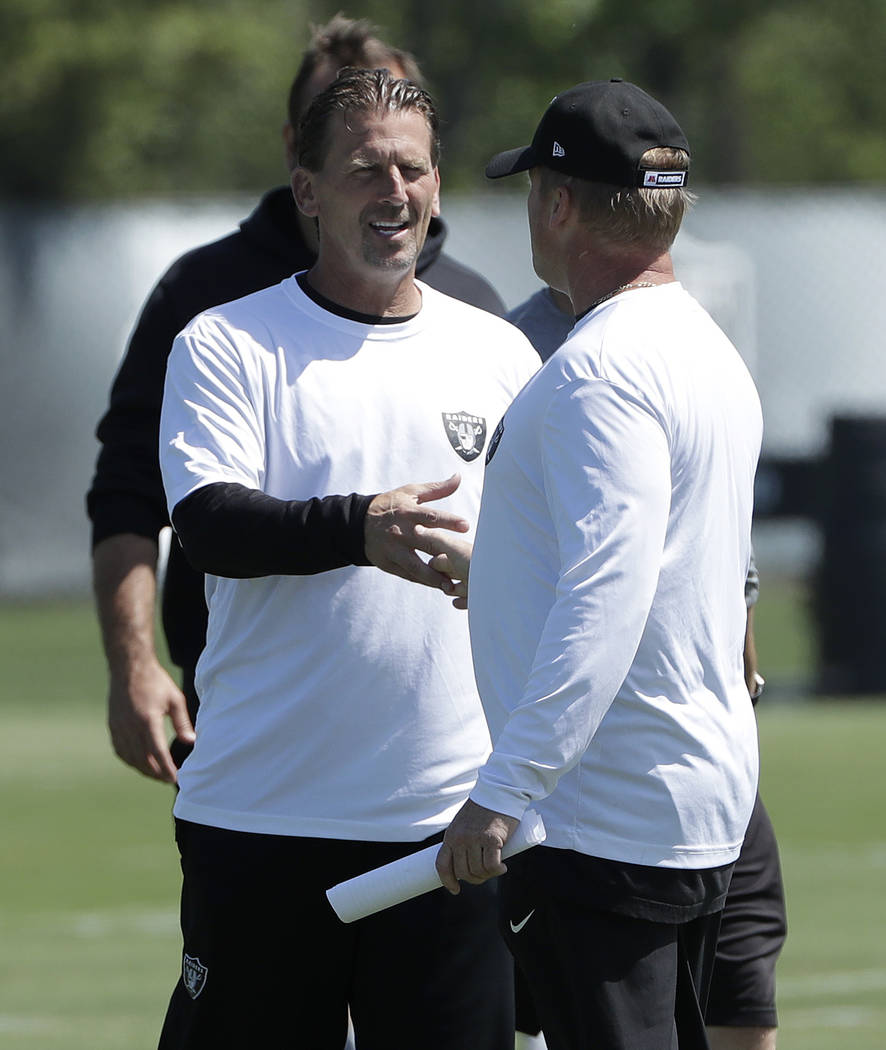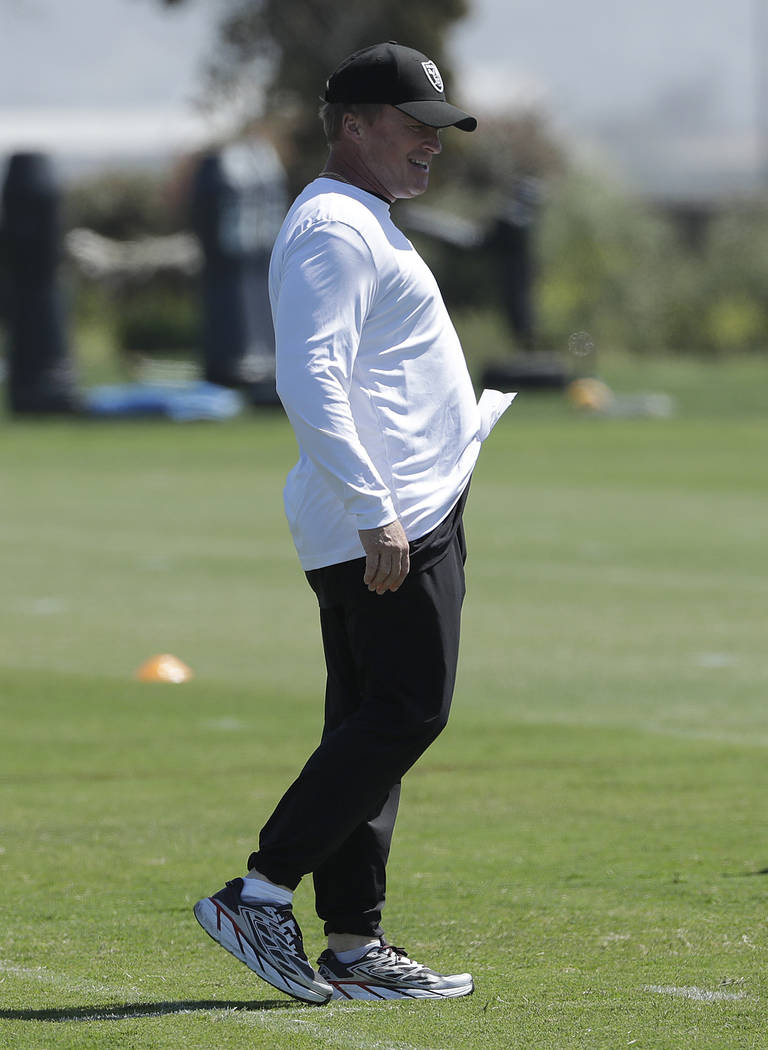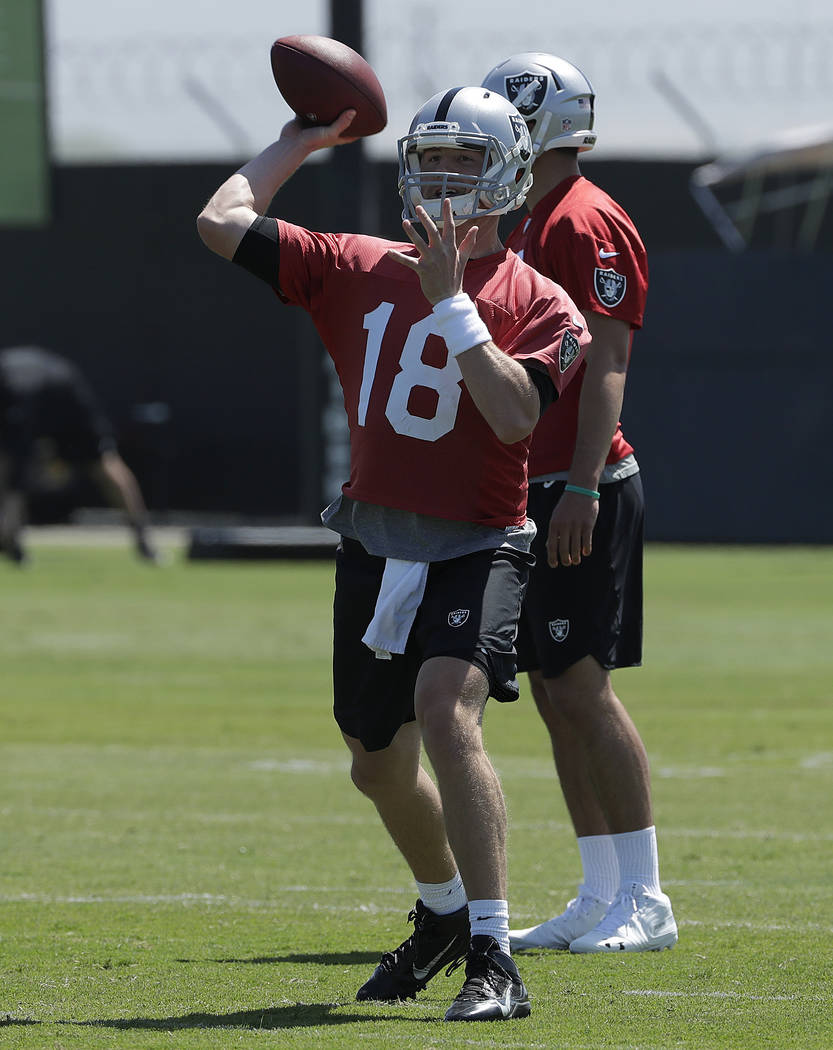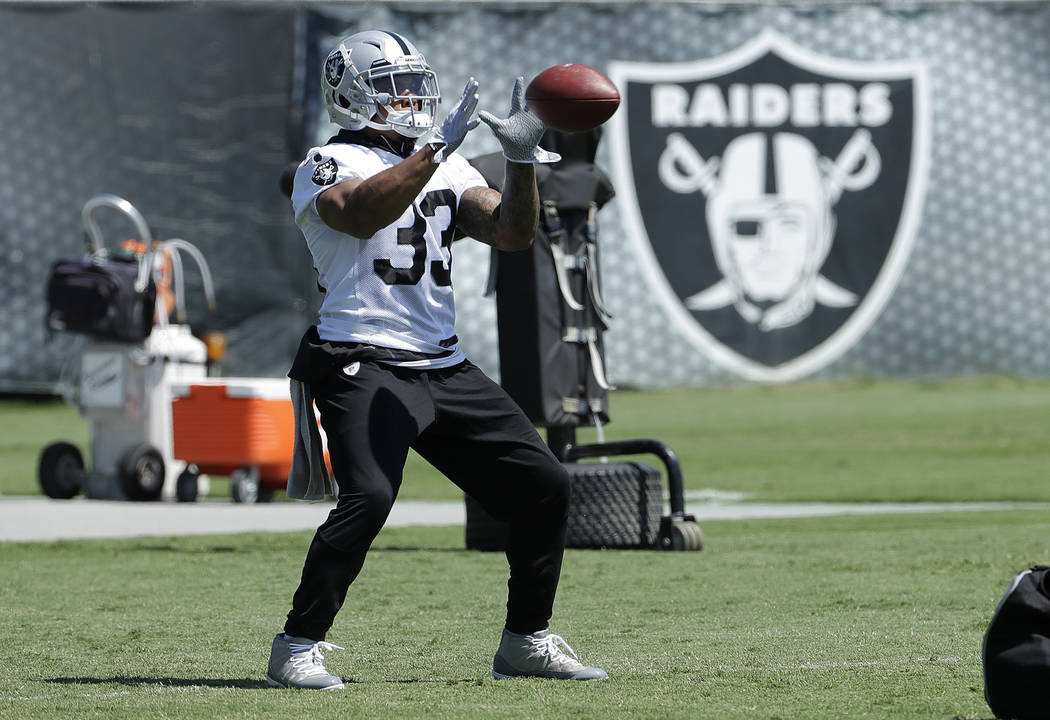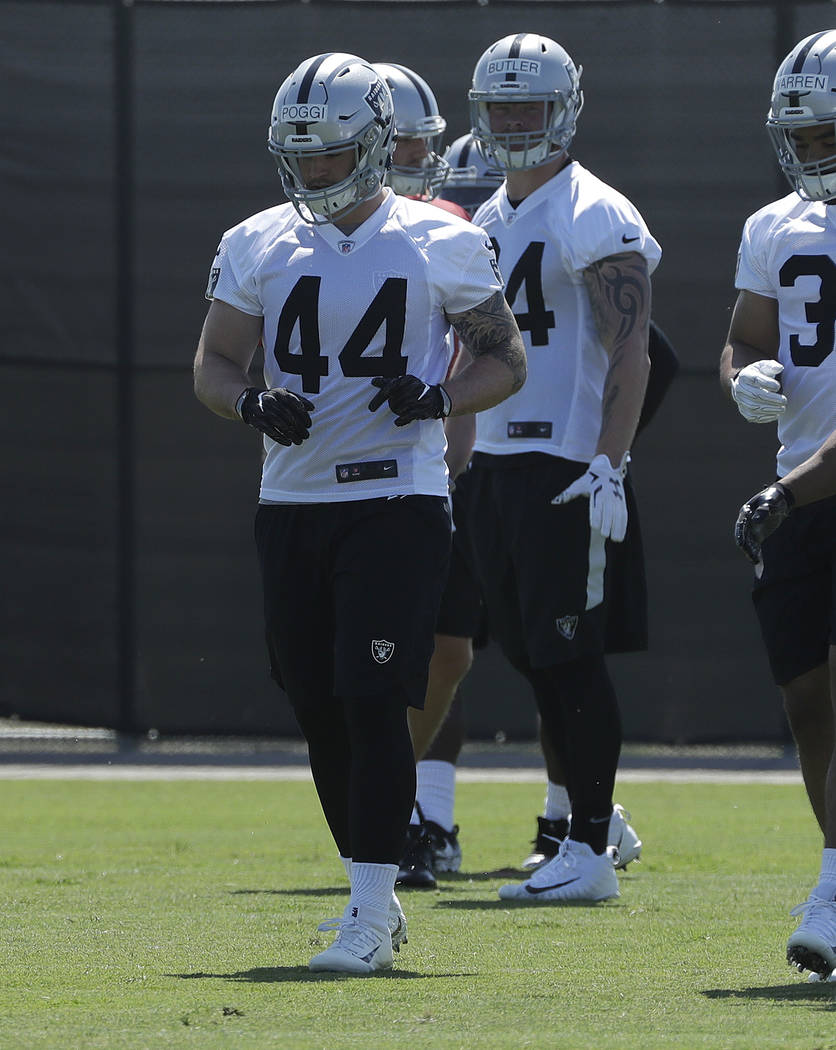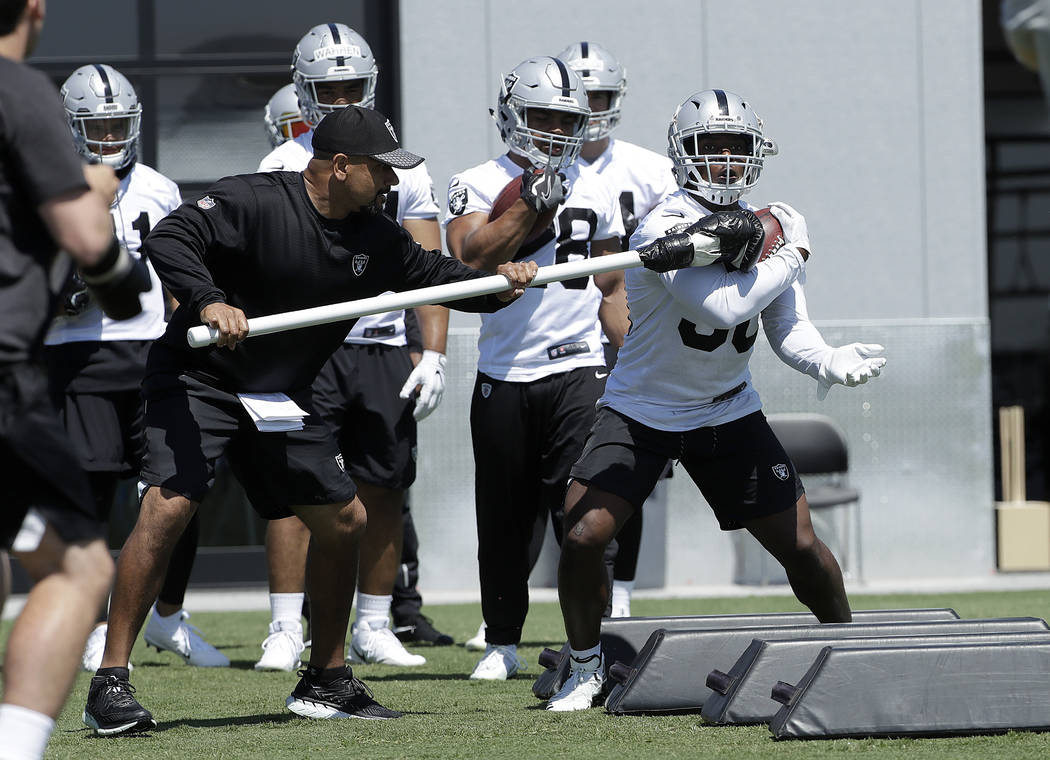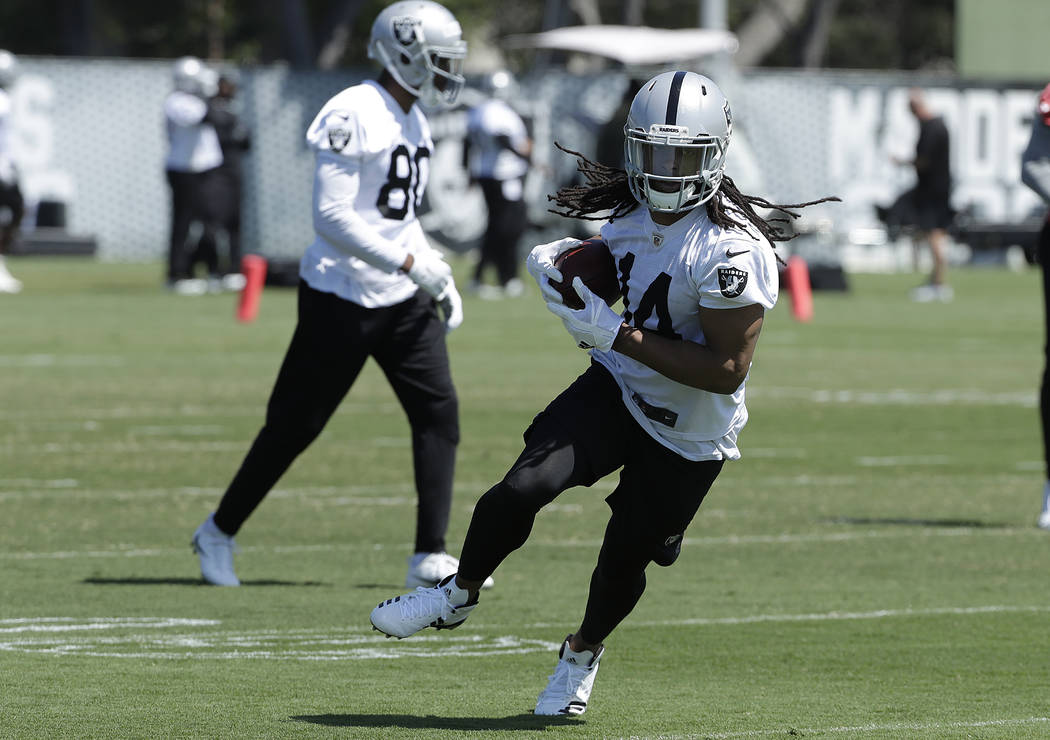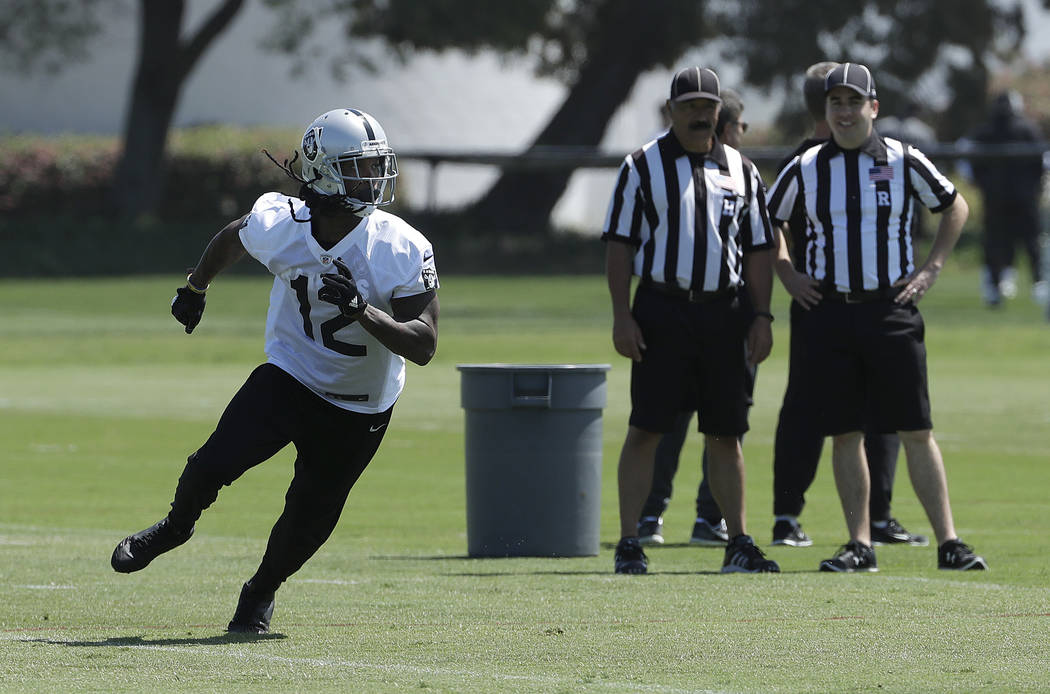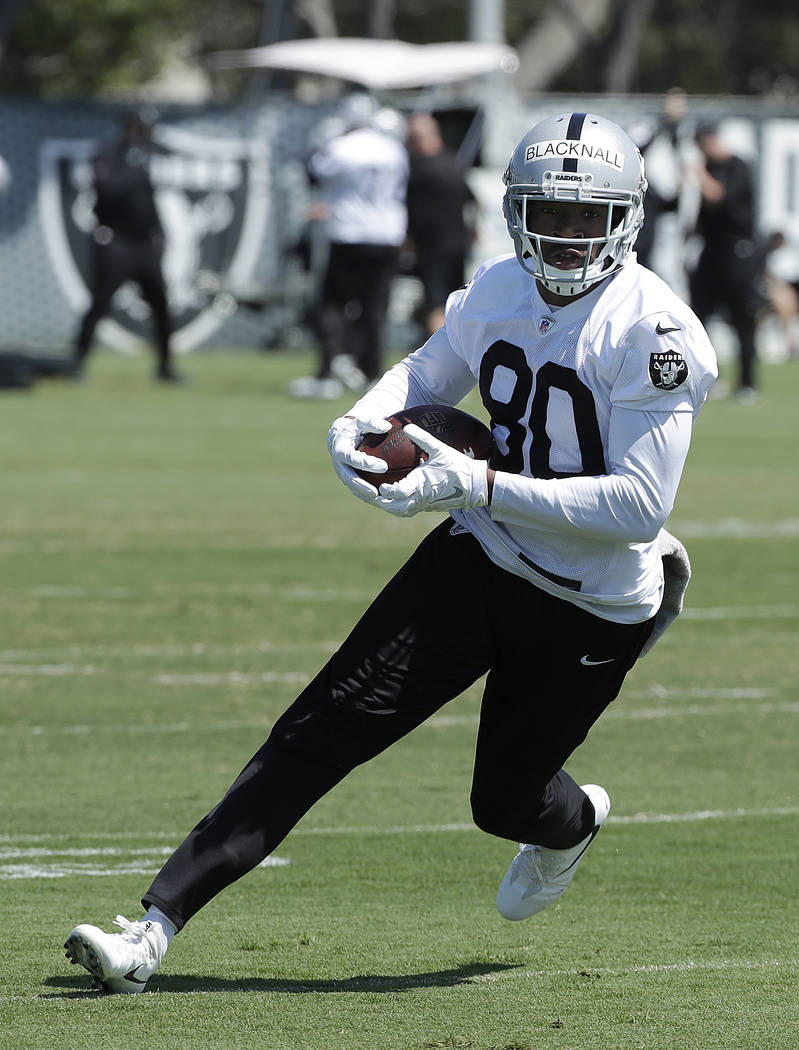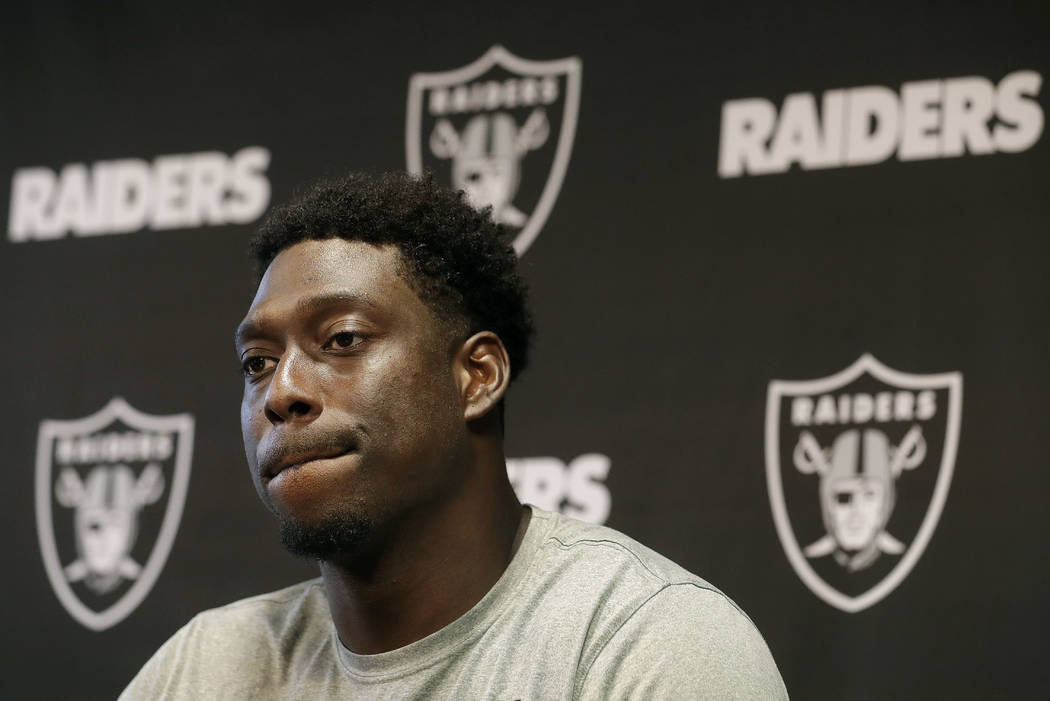 ALAMEDA, Calif. — Time snuck up on Derek Carr.
The Raiders quarterback sat Tuesday inside the team's media room, trying to remember which NFL offseason this is for him. Silently, he counted to himself. The answer jolted him the way time can.
"How many years have I been?" Carr said with a pause. "This is five. Golly. That went fast."
He sounds ready for more.
Call it tension. Call it discord. In 2017, a heaviness was palpable within the Raiders' locker room amid a 6-10 campaign. Here in May, Carr and tight end Jared Cook said Tuesday that they feel rejuvenated, the reasons stemming from coach Jon Gruden's presence and veteran players added under Gruden's watch.
Generally, optimism is in season around the NFL.
But the Raiders carry a distinct strand of it. Across their roster and coaching staff, they've experienced significant turnover and are convinced they are better for it. This starts with Gruden, whom Cook said "really makes you like football again."
"I think he definitely has guys buying in," Cook said. "I mean, I bought in for sure because he knows what he's talking about, and you can tell a difference in a coach that knows what he's talking about and a coach that does not. He knows what he's talking about."
Said Carr: "He brings it every day. I think we have a lot of guys in our building that take pride in being the same guy every day, being able to bring the energy, bring the juice every day. That man (Gruden) has like 20 cups of coffee, I guess, because he has another level that he takes it to, and he hasn't stopped yet."
Then, there is the roster.
It wasn't all about adding talent this offseason. Not entirely. Similar to when Gruden took the Raiders' reins in 1998 and signed such players as linebacker Richard Harvey, safety Anthony Newman and cornerback Eric Allen, he sought leadership.
New wide receiver Jordy Nelson, 33, is vocally engaged in meetings, an upgrade from former Raiders wide receiver Michael Crabtree in that regard. Nelson's leadership is the sort that coaches believe can have a trickle-down effect on fellow receivers Amari Cooper, Martavis Bryant and Seth Roberts.
Running back Doug Martin, 29, has stood out for his explosive running and work ethic. He is expected to push Marshawn Lynch for snaps.
Cook said that, because of the experienced defenders the Raiders signed, he can have more conversations between practice reps about detailed aspects of a given play. These conversations are less likely to occur with a younger player for whom the game is still moving at a fast pace.
Gruden represented a fresh start.
His players are embracing it.
"He said to hit the reset button," Carr said, "and then we have hopefully 10-plus years to, 'Let's just ride and figure this thing out, grow every year and do this thing.' When a coach comes in and does that for everybody, not just me but for everybody, that weight is lifted off. It's like, 'OK, that's done. Whatever that was (in 2017), let's just move forward. Let's just have fun together and work hard.'
"That's all I know. For the next however many years I play this game, one thing that people won't be able to say about me is that he didn't leave it all out there. … Those four years went by fast. I'm already in Year 5. That's crazy. I did learn that I'm just going to enjoy the heck out of this thing on the way out."
More Raiders: Follow all of our Raiders coverage online at reviewjournal.com/Raiders and @NFLinVegas on Twitter.
Contact reporter Michael Gehlken at mgehlken@reviewjournal.com. Follow @GehlkenNFL on Twitter.