Raiders prepared to handle catastrophic injuries like Damar Hamlin's
Updated January 4, 2023 - 3:33 am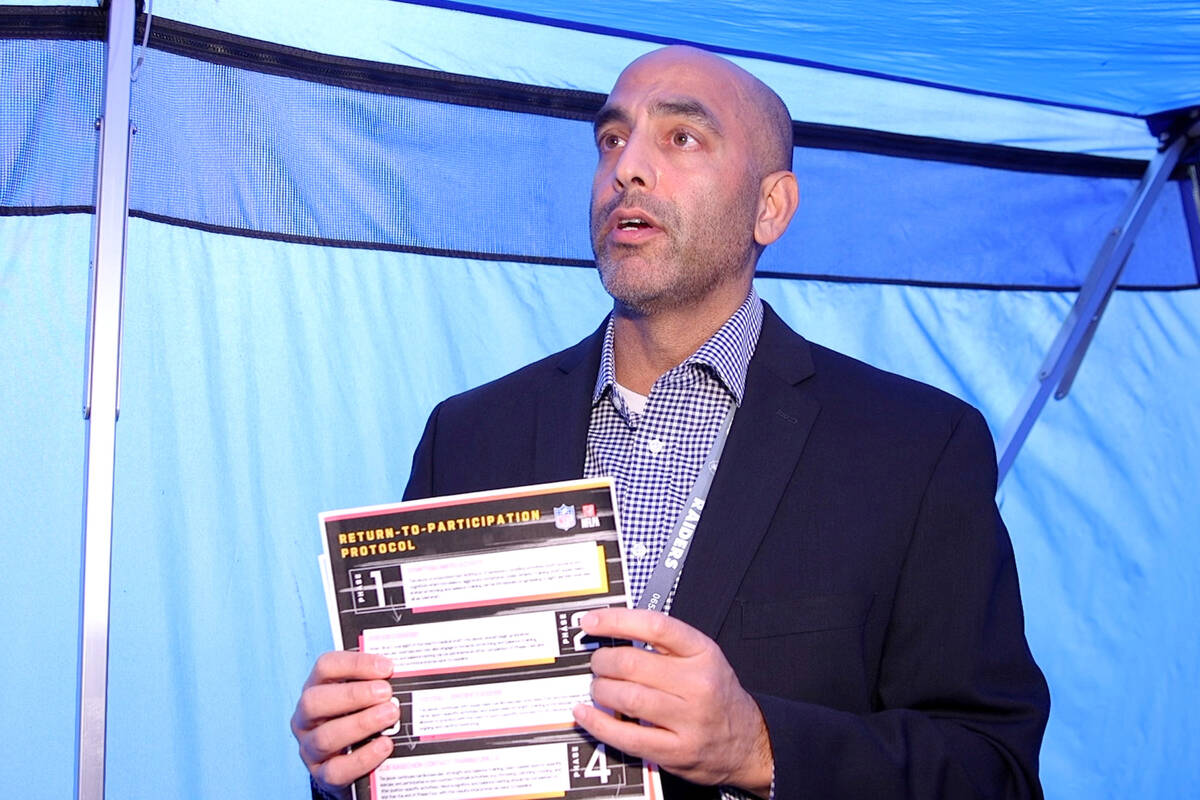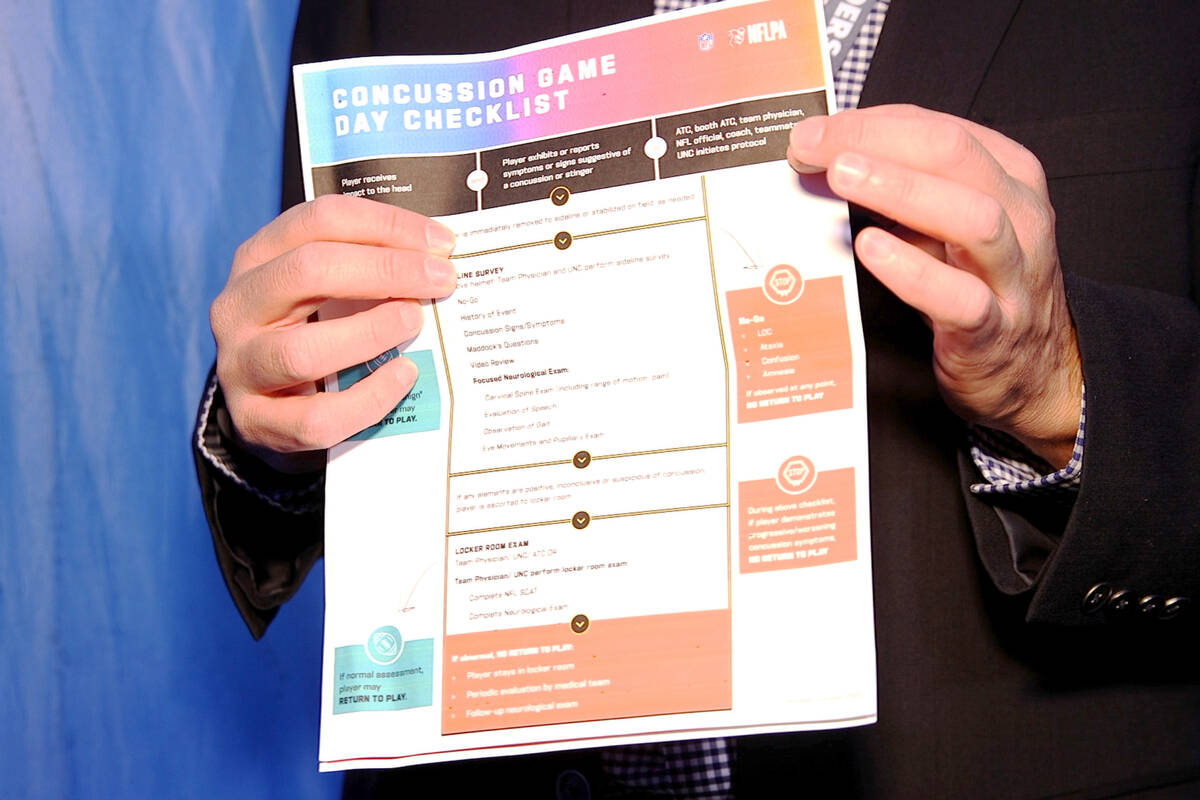 The life-threatening situation that played out at Cincinnati's Paycor Stadium on Monday night involving Bills safety Damar Hamlin is an event no one will soon forget.
But if any solace can be taken from the tense scene that unfolded, because of the painstaking efforts and planning of the NFL, every league stadium is equipped with a multitiered emergency action plan that accounts for even the smallest details.
It includes multiple specialized physicians and trainers, two EMT paramedic crews, airway management physicians and neurotrauma consultants. There is even a dentist and eye doctor present as part of a medical staff that eclipses 30 on the day of a game.
Or, as Dr. Navdeep Singh, the Raiders' chief medical officer, explained during a behind-the-scenes look in December at Allegiant Stadium's medical and emergency setup: "I think, as someone who practices critical care medicine, you can't find most emergency rooms in hospitals that are as well-equipped as an NFL stadium is on game day."
From formulating the best route to transport injured players to a local hospital to identifying a nearby pharmacy able to accommodate medication to having every player's detailed medical history at their fingertips, the NFL leaves no stone unturned in preparing for situations like the one involving the 24-year-old Buffalo safety.
The medical team, Singh said, has to be ready to handle any major head injury or catastrophic form of illness, from cardiac arrest to heat exhaustion to trauma to the abdomen, to name a few.
Every team is mandated to come up with an Emergency Action Plan, or EAP, to execute when severe trauma is in play. All plans are reviewed by the NFL and the NFL Players Association and require third-party expert approval before the start of each season.
Also, teams must rehearse their EAP plans before the start of the season, and that includes the sort of cardiac arrest scenario that unfolded Monday.
"It's really about drilling, preparing and being ready," said Singh, who added that similar plans are in place at every practice facility and even remote training camp sites in the league.
Each club has a medical liaison for visiting teams who is available for any issues that may arise from the moment the team arrives.
For game day, protocols and plans are put into place long before the teams arrive at the stadium. But just to be sure everyone is on the same page, the NFL has instituted a pregame meeting involving all the various emergency principals. These meetings occur an hour before kickoff and cover all imaginable possibilities.
"It's really a meet-and-greet," Singh said. "It allows everyone who is a part of medical care to talk about who they are, what they do and what role they play. We also talk about other things like if you need to get to a pharmacy in the middle of the game, where would you go?
"We also talk about if you have a catastrophic injury or even a not-so-major injury that requires a hospital, this is the hospital you would go to and these are the people you would contact. Then we talk about all of our nonverbal cues and how we would communicate if and when we need any assistance."
In many ways, it mimics the moments immediately before surgery when doctors and staffers meet one final time to make sure everything is covered.
"You pause before the surgery and talk about a few things so everybody knows that everyone is on the same page," Singh said. "That is done in every stadium across the NFL."
The hope is to never have to access the emergency support staffs that populate NFL stadiums. And many Sunday afternoons pass by so seamlessly that fans would never even know such detailed plans, protocols and expert care are in place.
But as the scary scene that arose Monday proved, the potential danger is always just one play away.
Contact Vincent Bonsignore at vbonsignore@reviewjournal.com. Follow @VinnyBonsignore on Twitter.