Raiders' preseason dates at Allegiant Stadium announced
Updated May 14, 2020 - 5:42 pm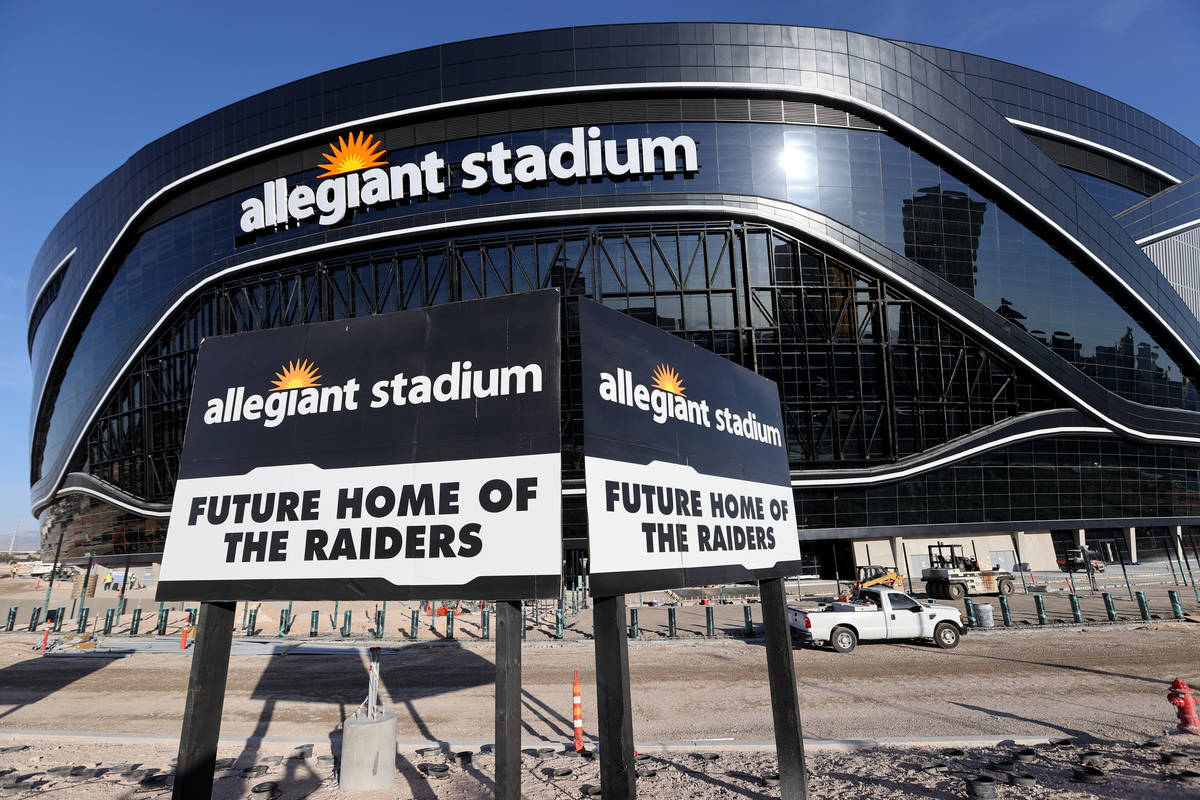 Raiders to open Allegiant on Aug. 27
The Raiders will open Allegiant Stadium with a preseason game Aug. 27 against the Arizona Cardinals, the team said Thursday.
The team's other home preseason game will be Sept. 3 against the Los Angeles Rams.
The Raiders are scheduled to play four preseason games, with the other two at the Seattle Seahawks in Week 1 and the San Francisco 49ers in Week 2. Neither game has a date yet, with the Seahawks game to be played between Aug. 13-17 and the 49ers Aug. 20-24.
Everything is predicated on the coronavirus pandemic and whether the NFL makes any changes to the schedule. The league is still monitoring when all 32 teams can open facilities and won't allow any to open until all 32 get clearance from local and state authorities.
As a result, teams are conducting offseason programs virtually by utilizing video conferencing throughout the week. The virtual OTAs were extended by the NFL through the end of May, at which time a new assessment will be made about team facilities opening. Beyond getting local and state approval, the NFL has put together a stringent list of guidelines that teams must meet and adhere to for their facilities to open.
The NFL has to make decisions on training camps. And with some teams residing in states that are easing up on social distancing restrictions and others, such as California, indicating a likelihood of extending them through the summer, it could impact where some teams conduct their training camp.
That also could affect the preseason, as there is no certainty California, for instance, will OK professional sporting events in time for the 49ers to host the Raiders.
Contact Vincent Bonsignore at vbonsignore@reviewjournal.com. Follow @VinnyBonsignore on Twitter.
Vincent Bonsignore Review-Journal