Raiders' rally falls short against Chargers in all-too-familiar script
Updated October 1, 2023 - 8:00 pm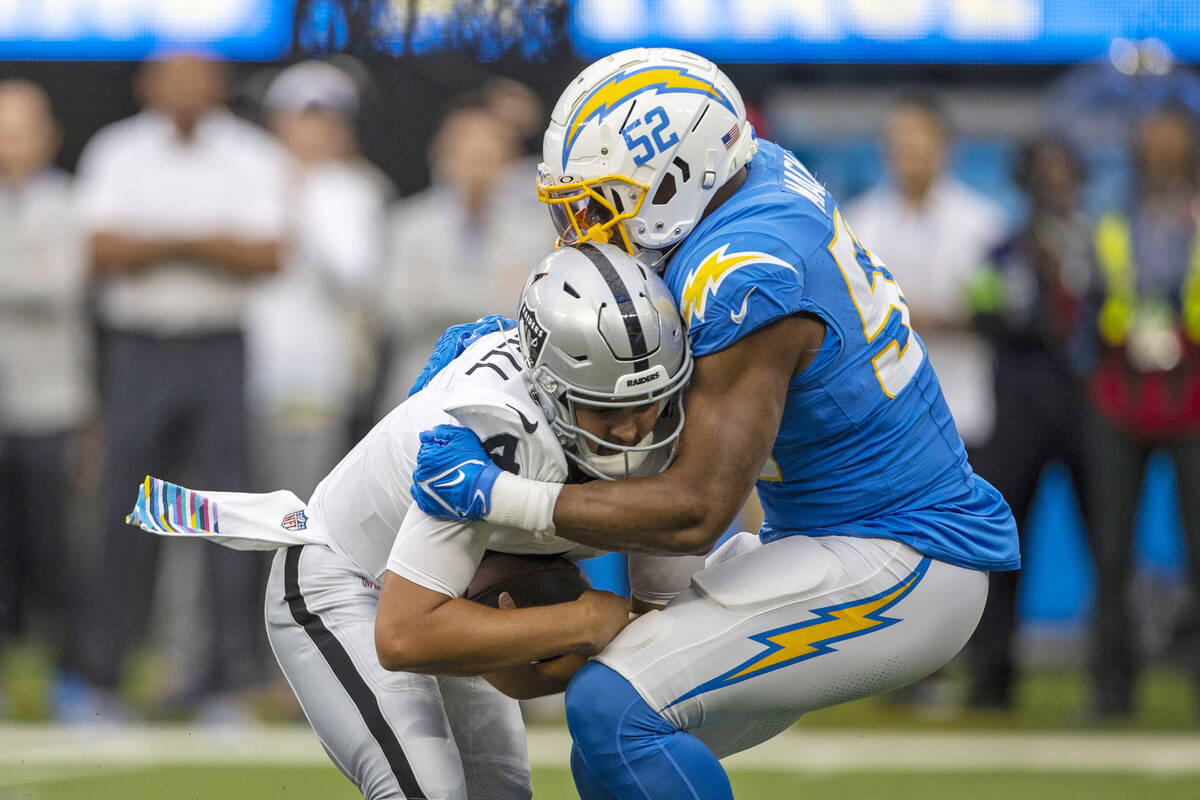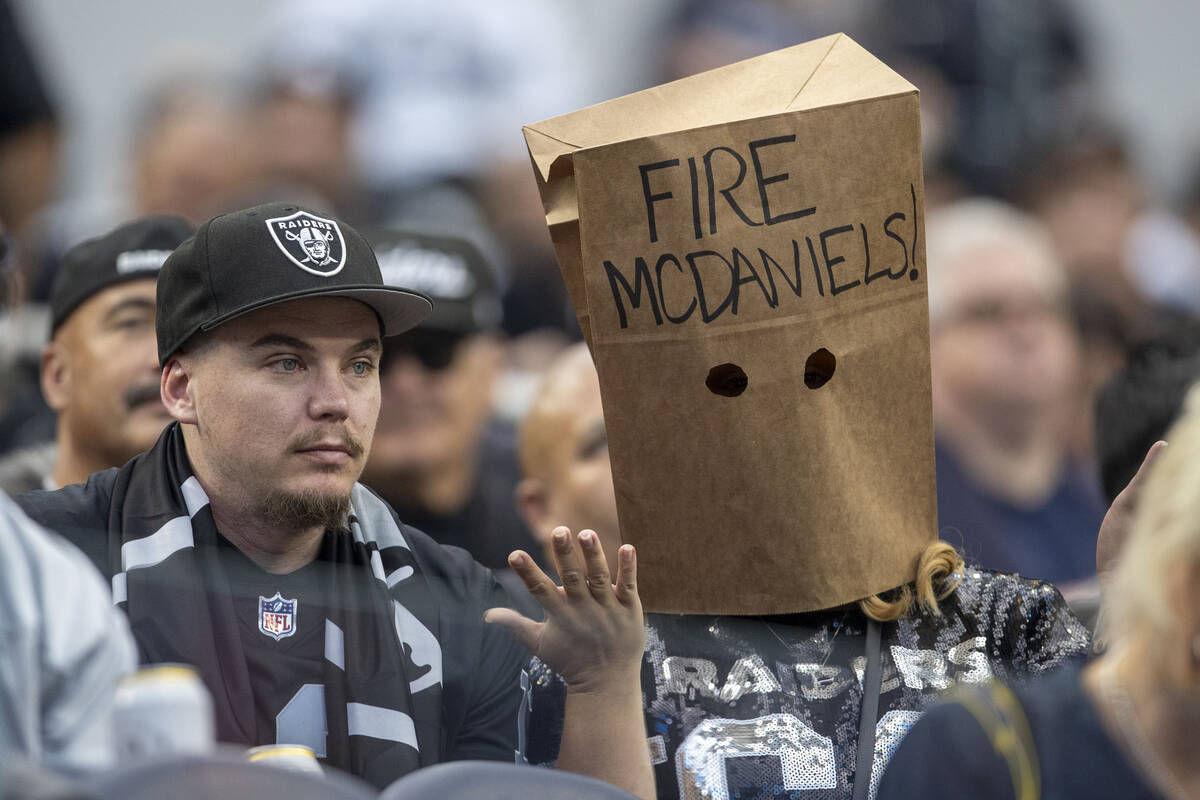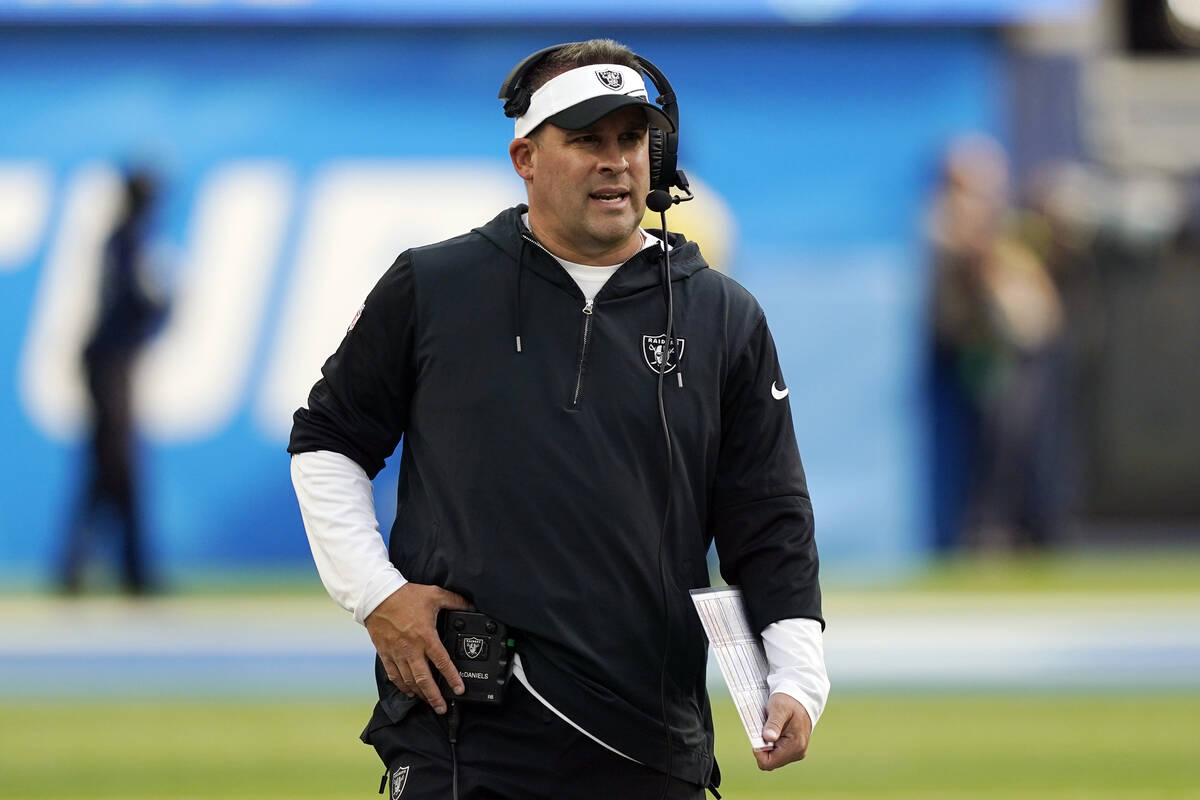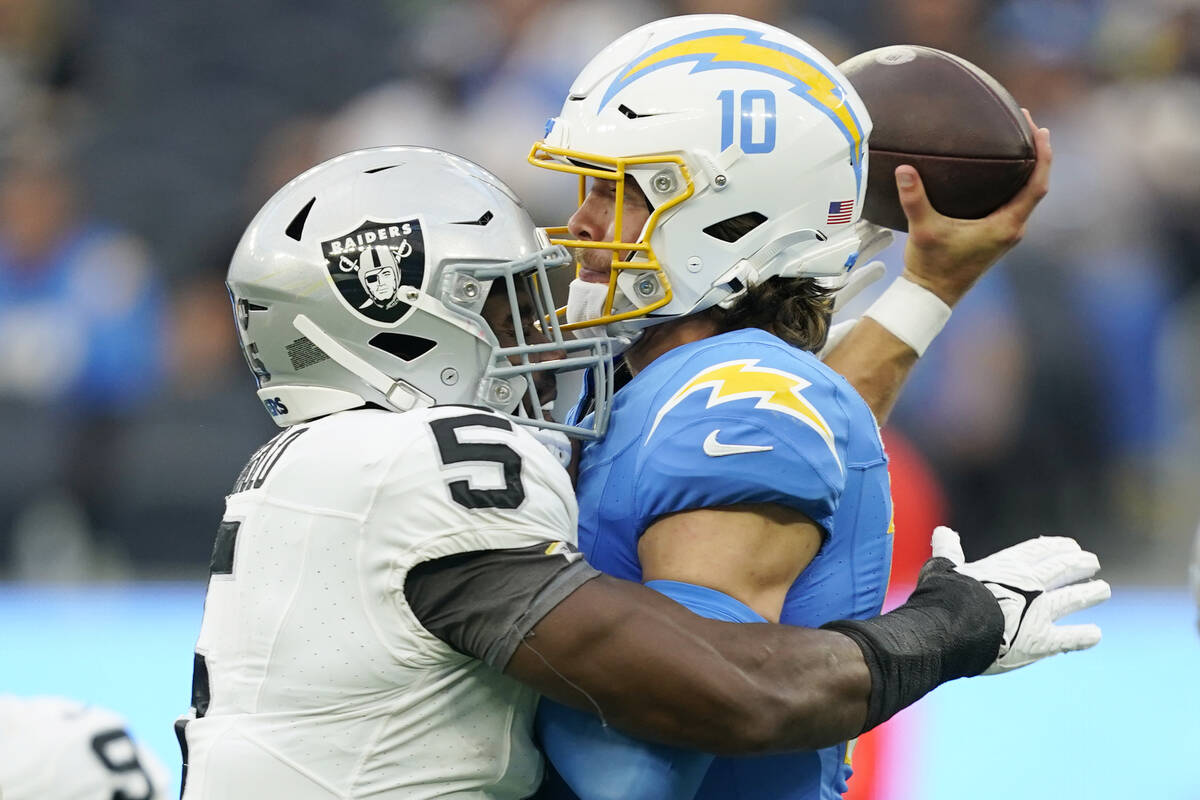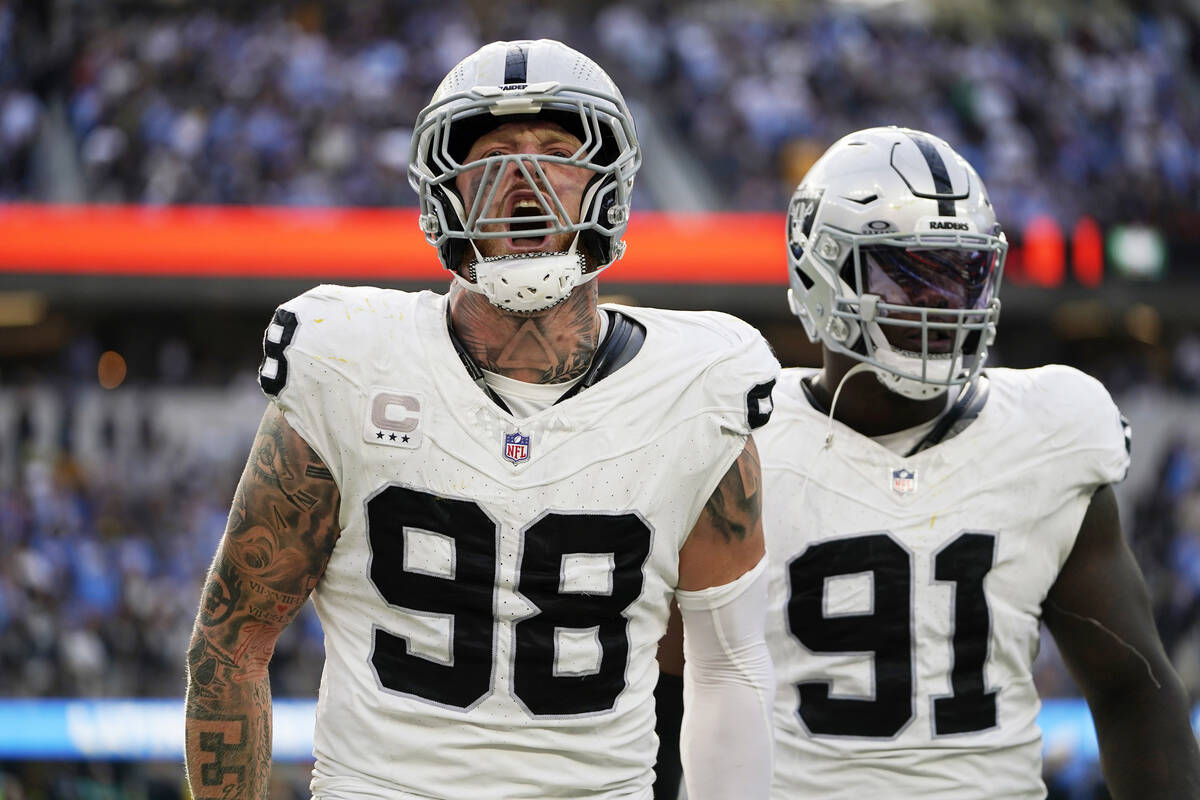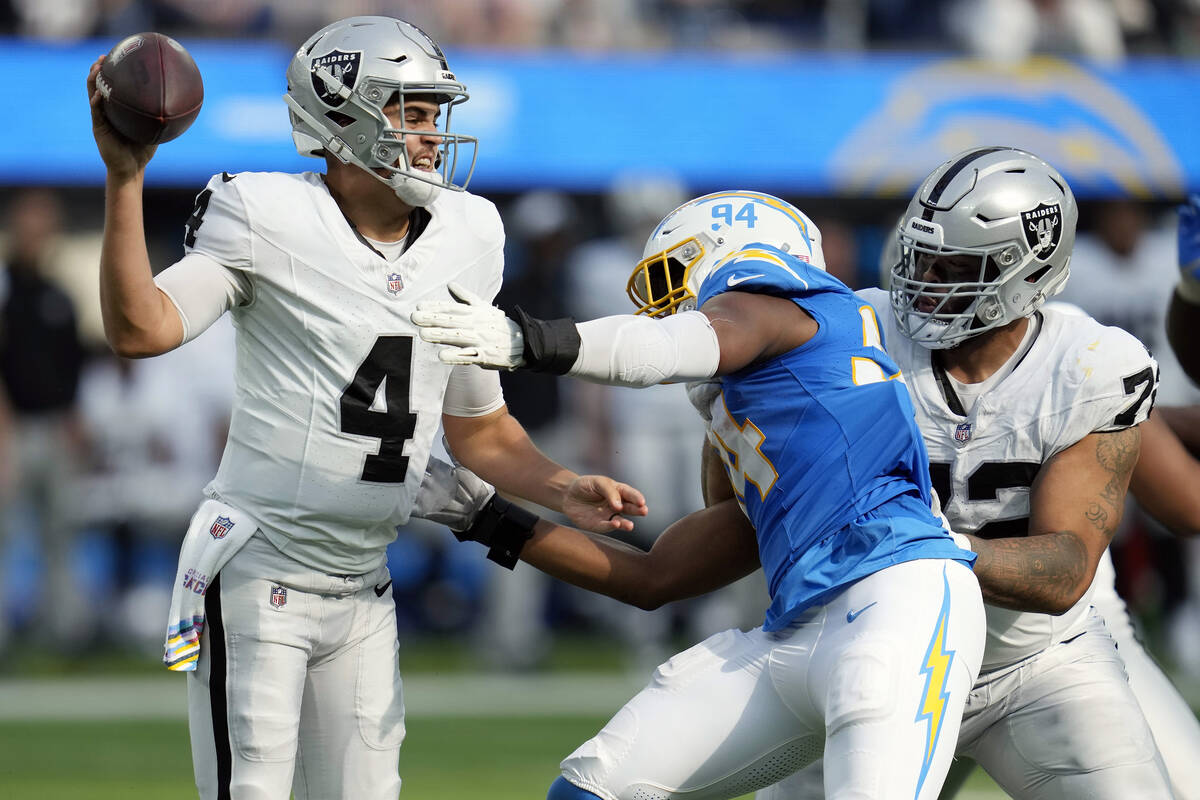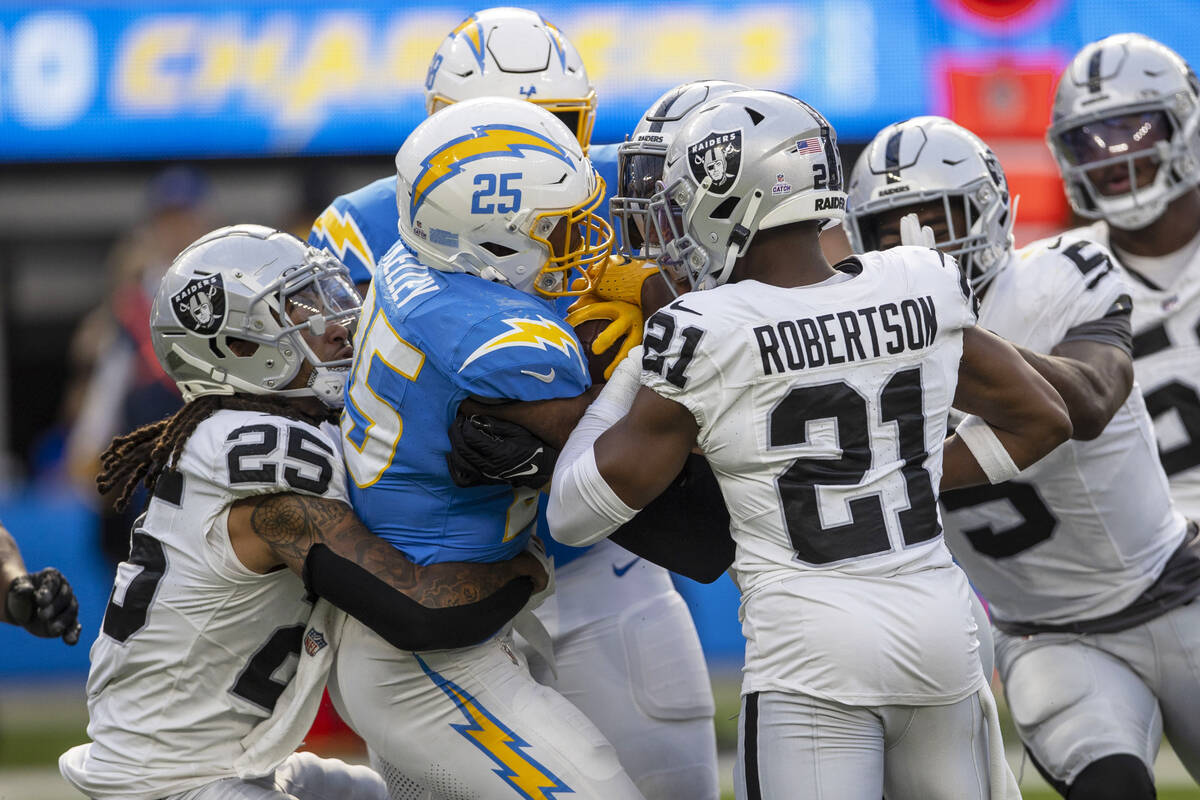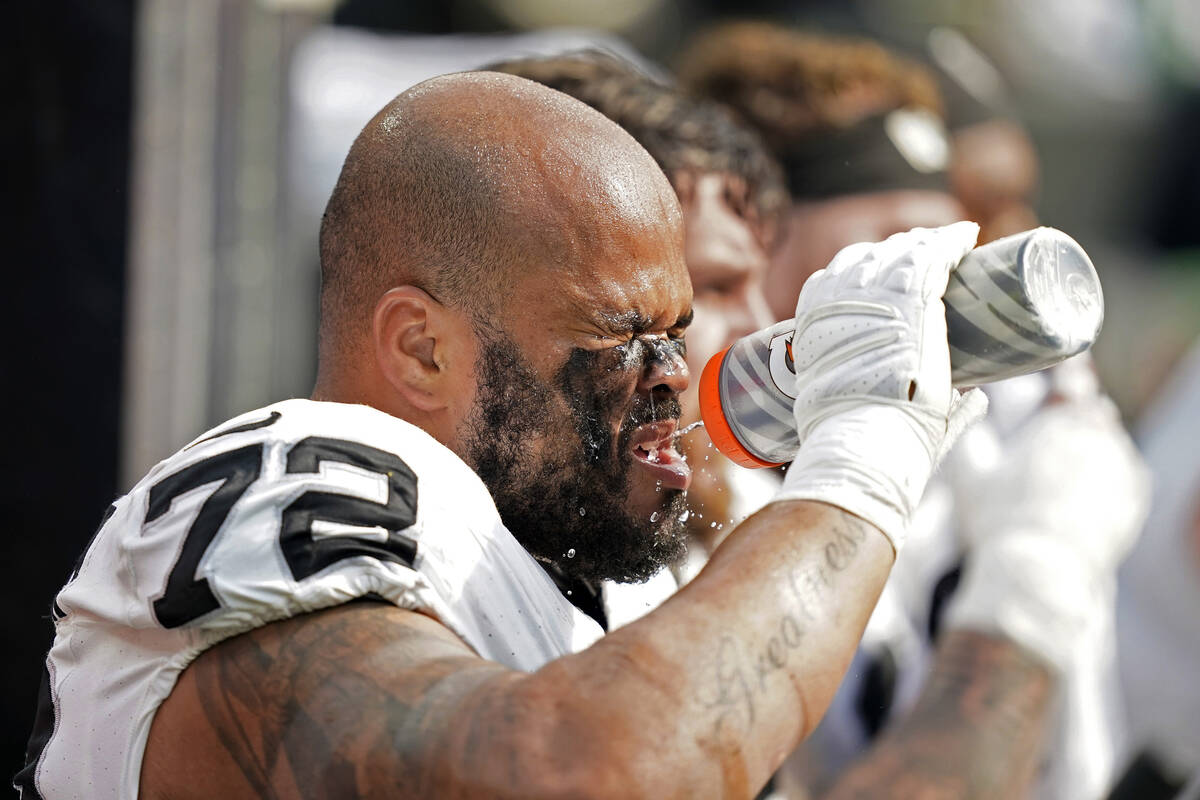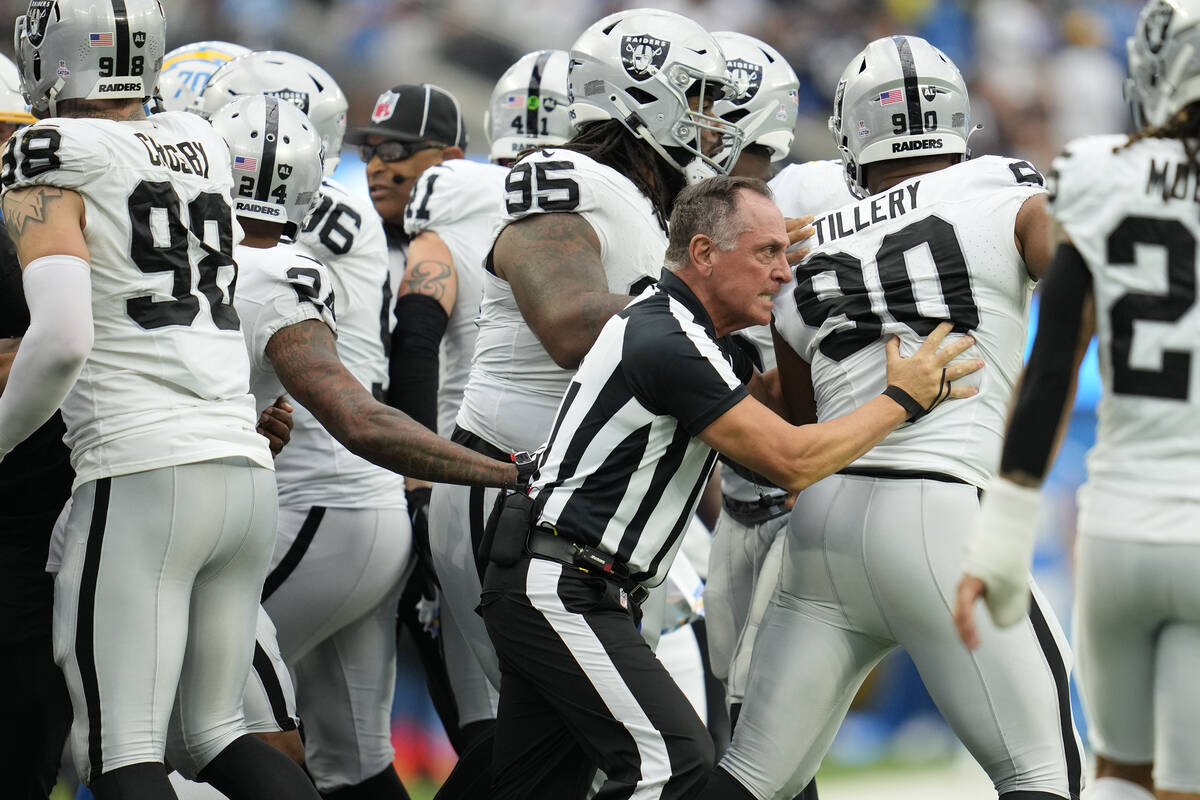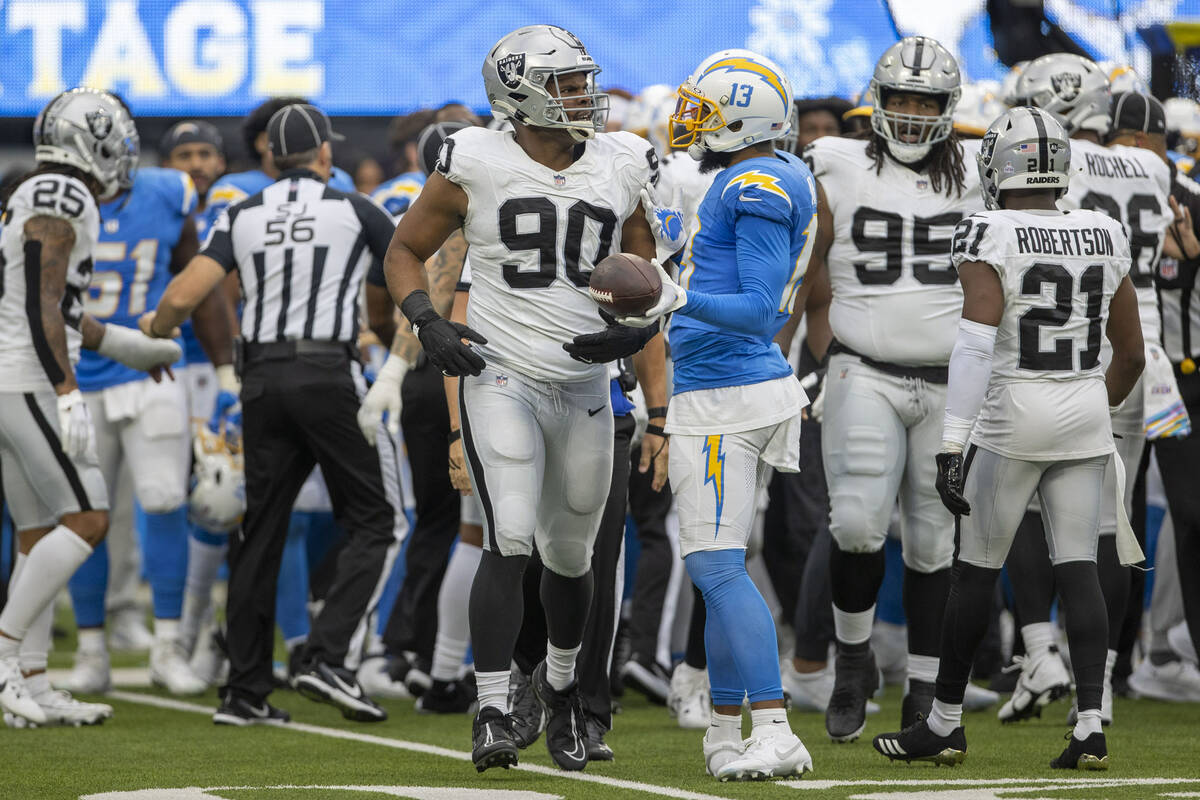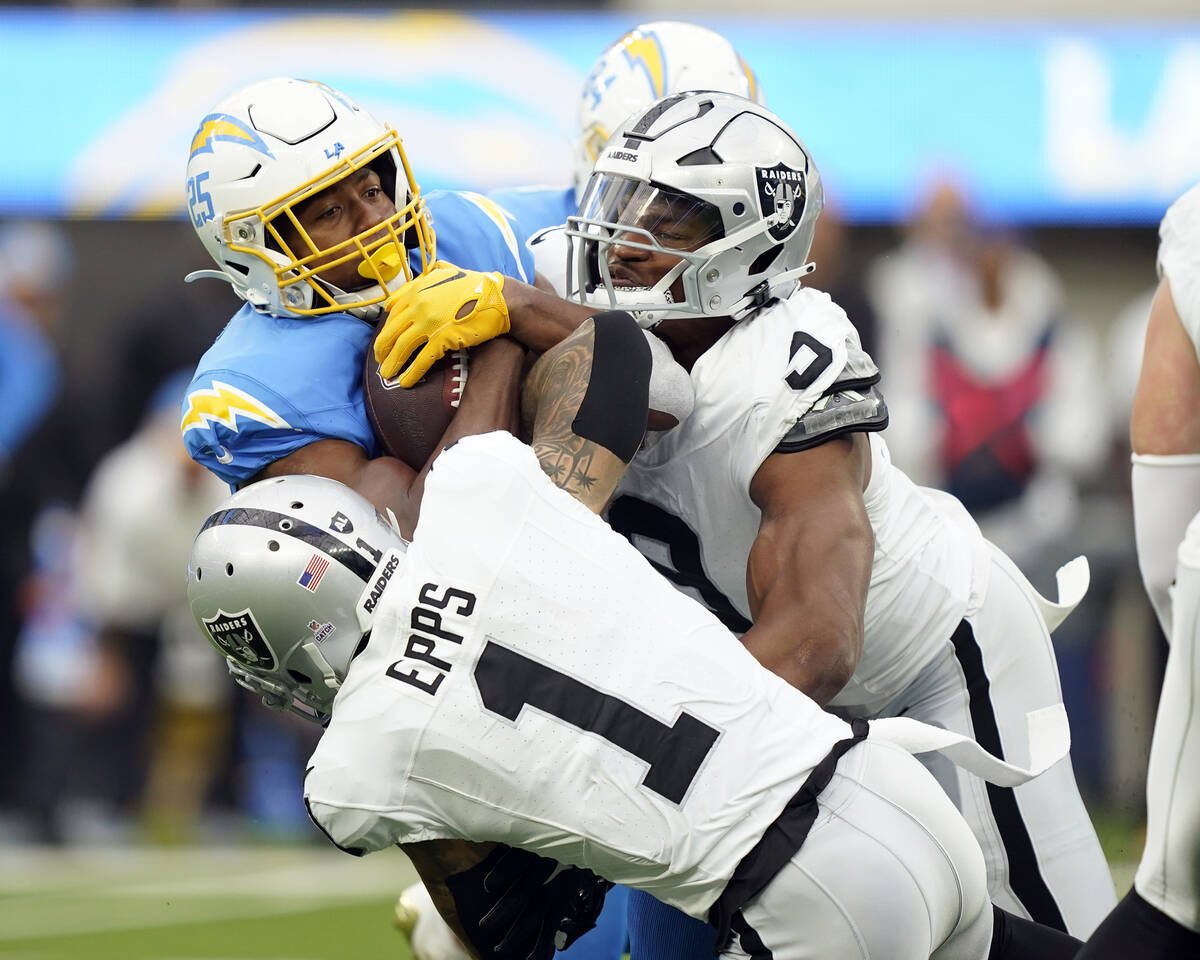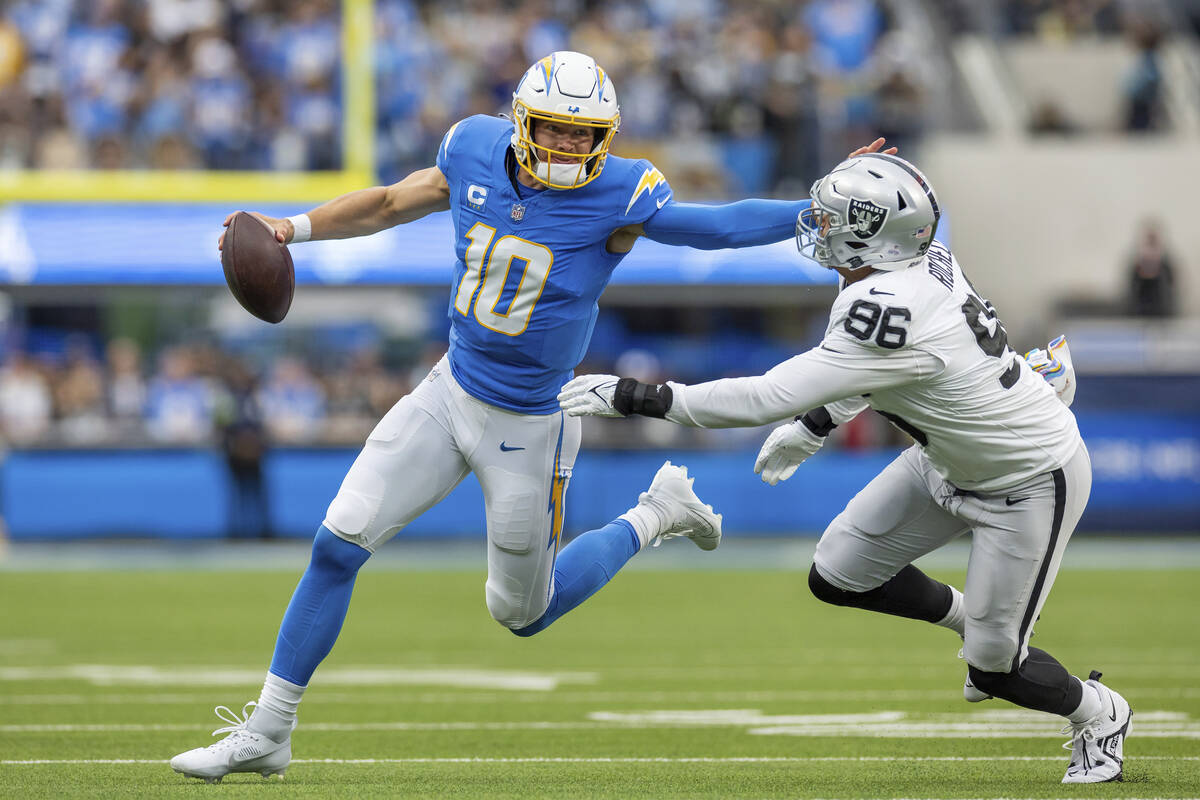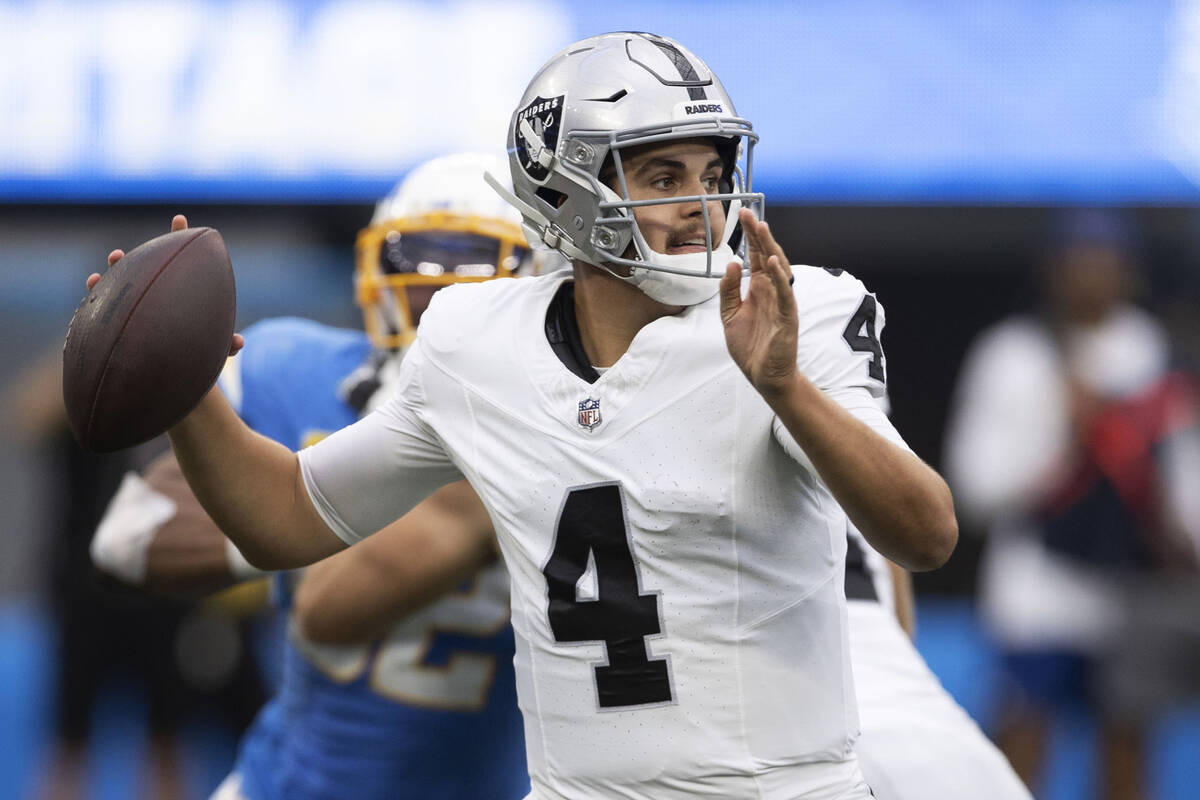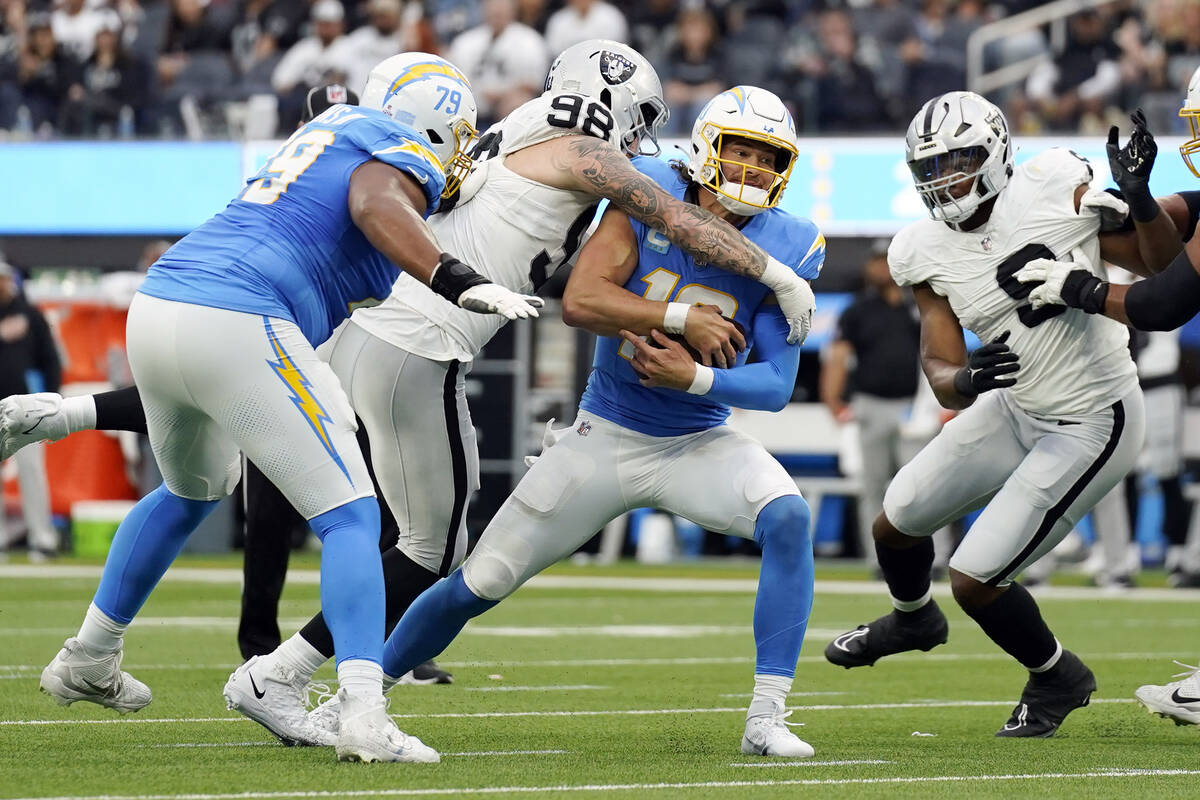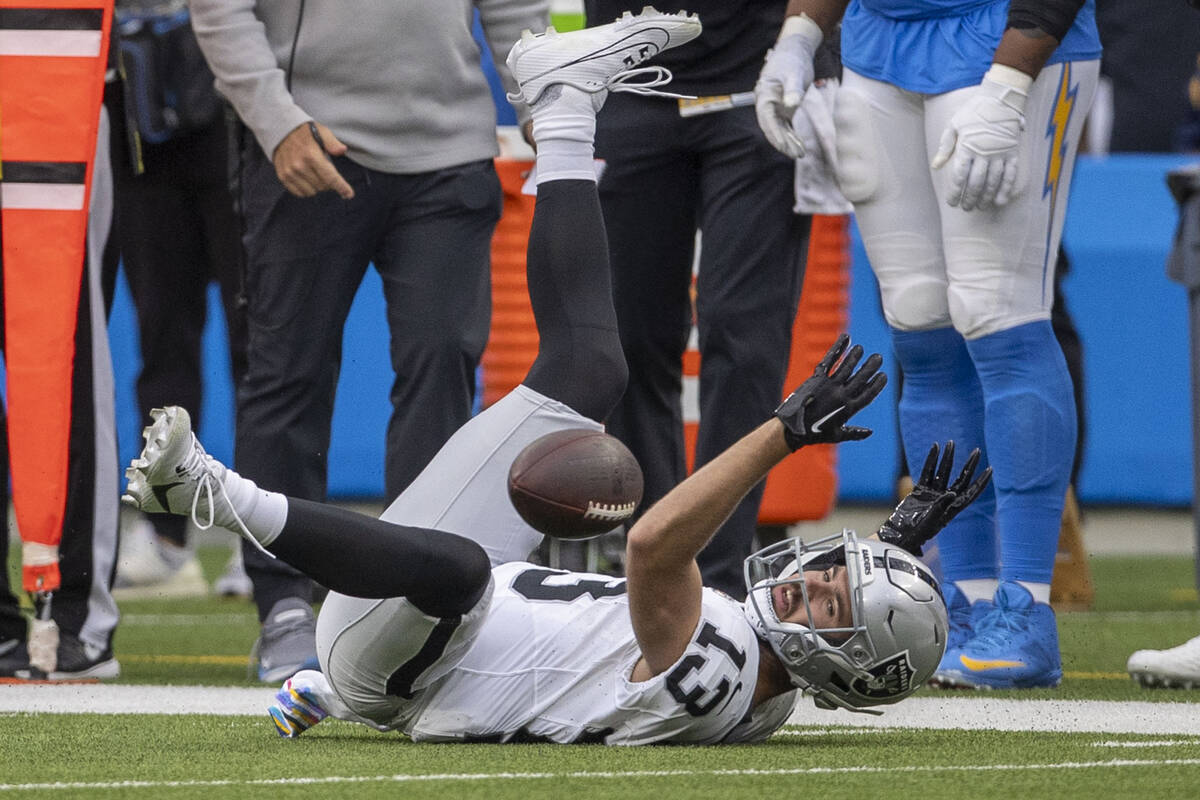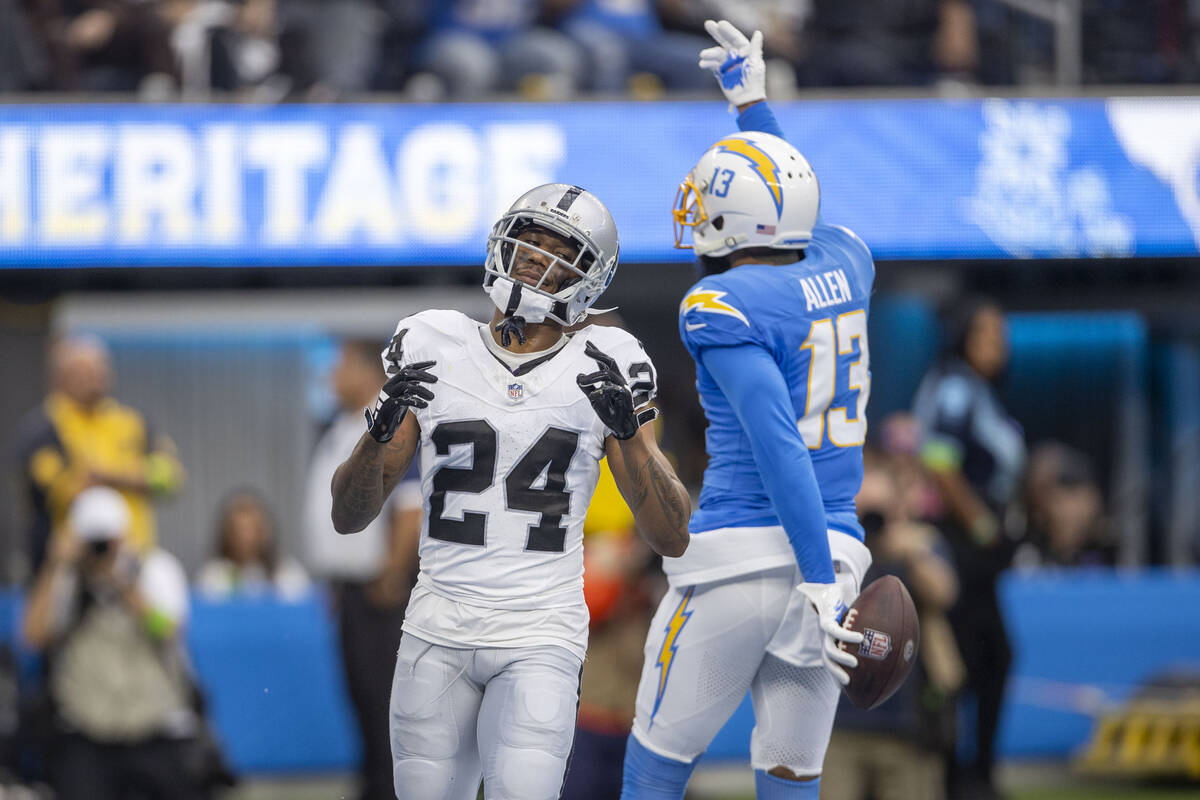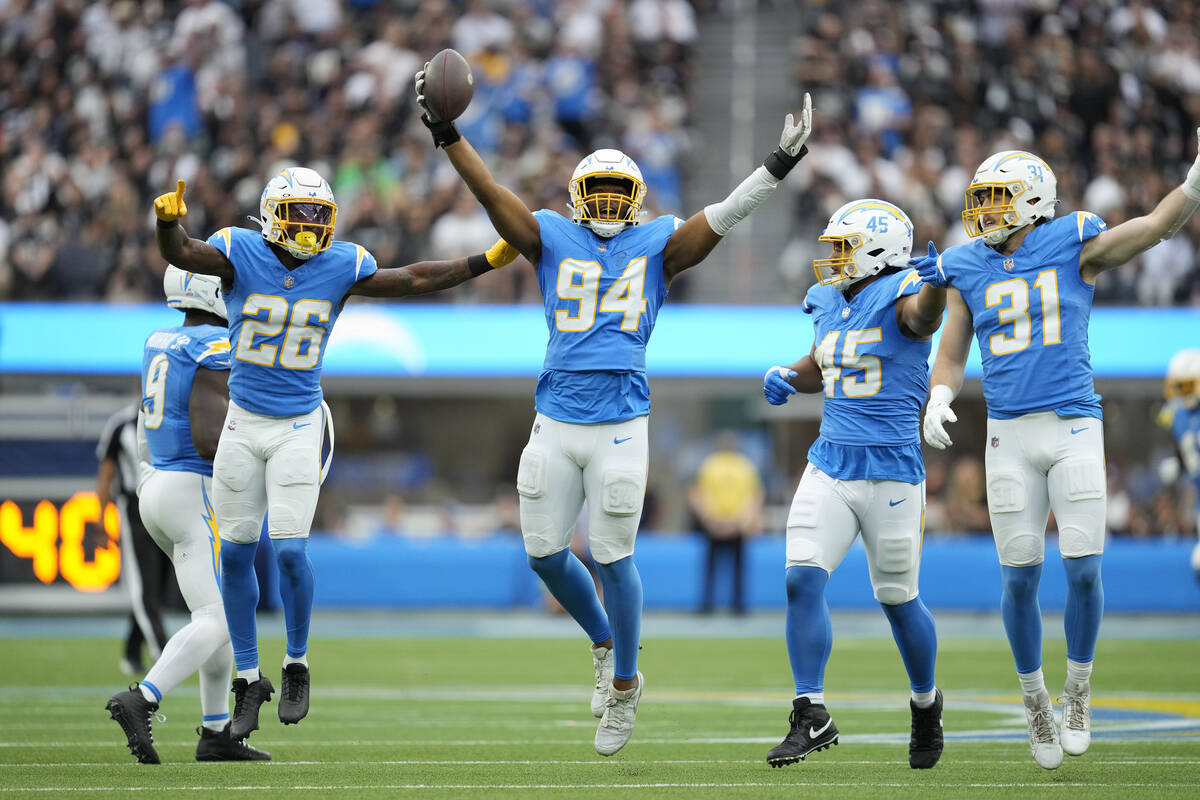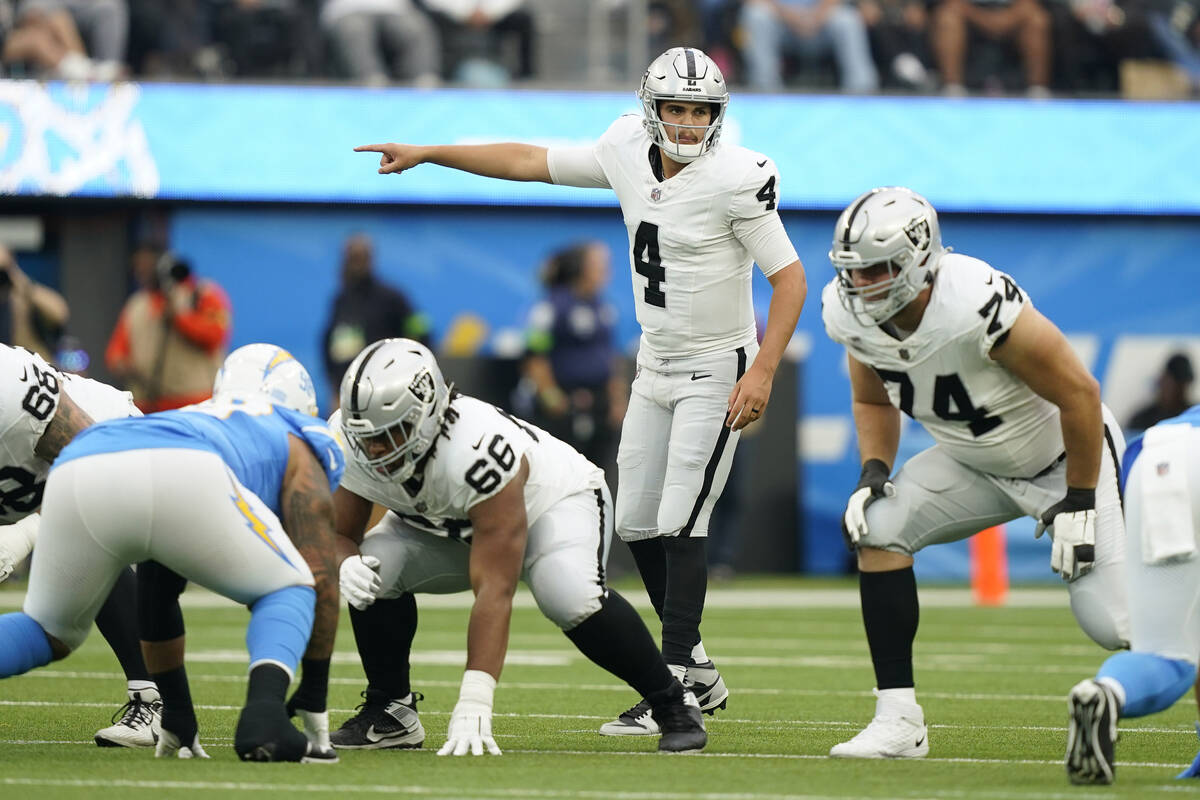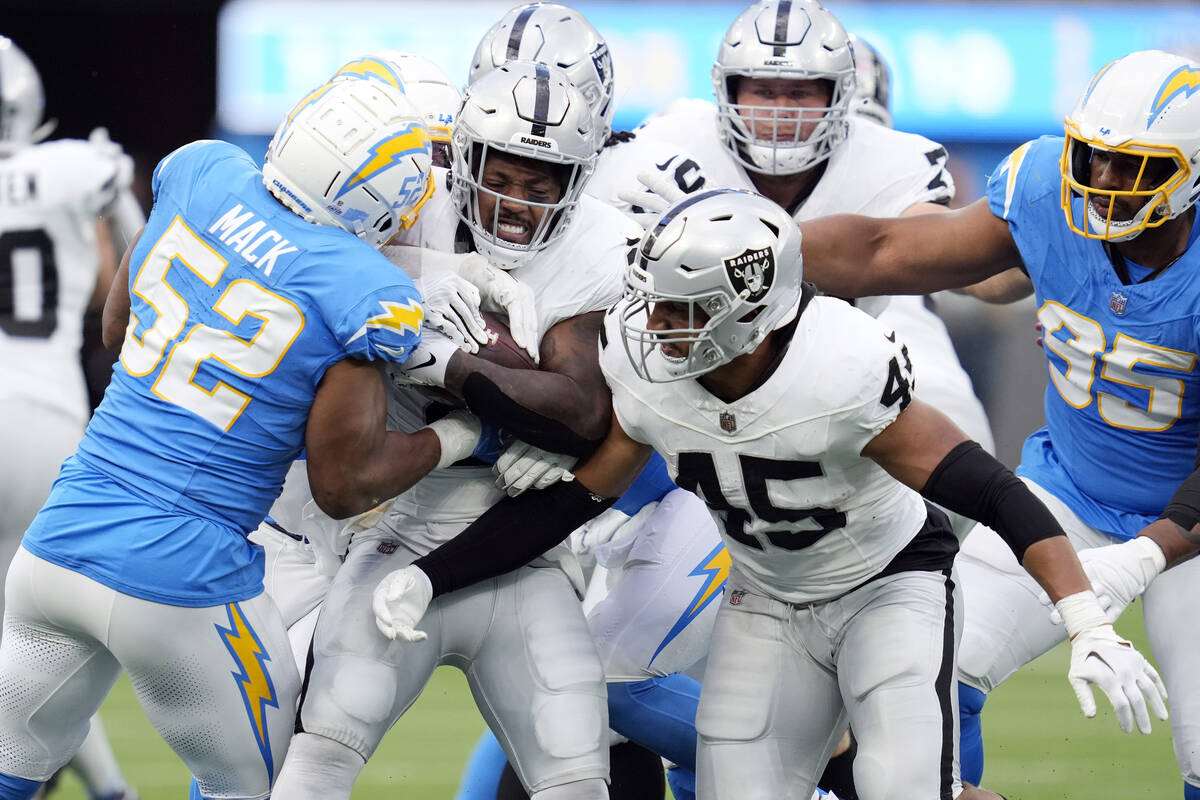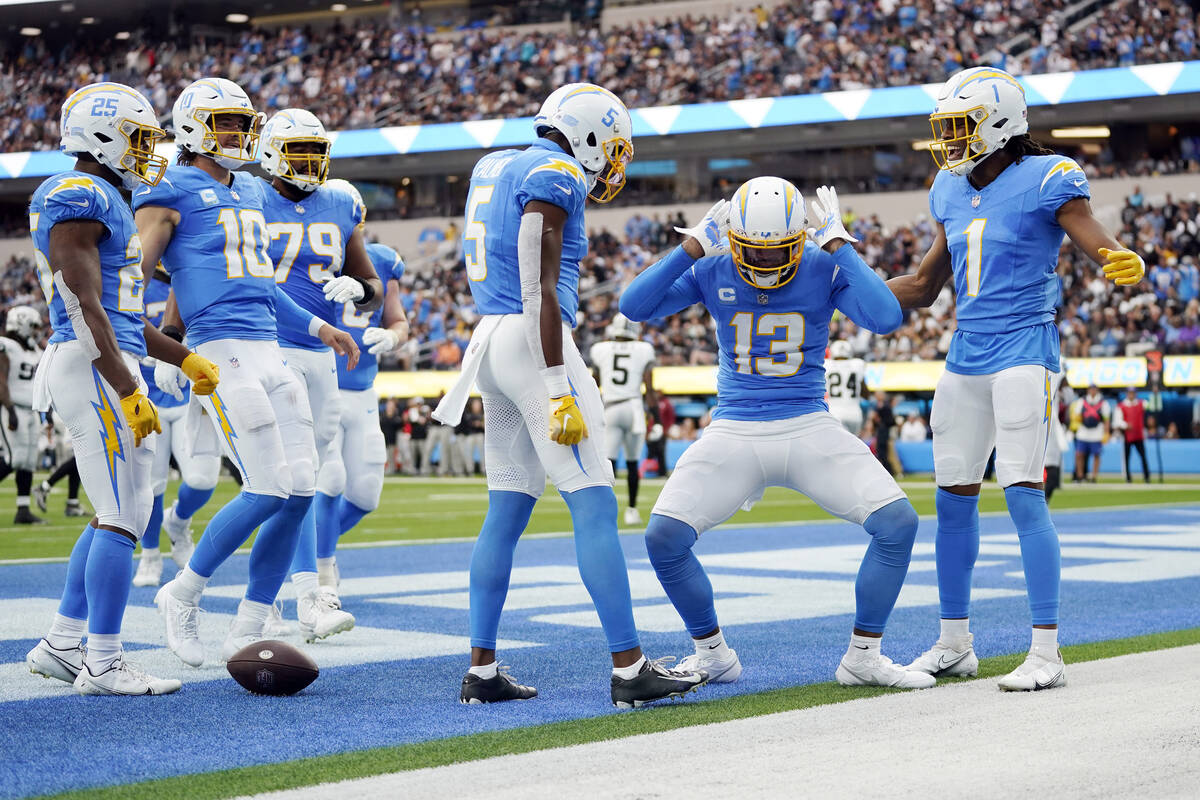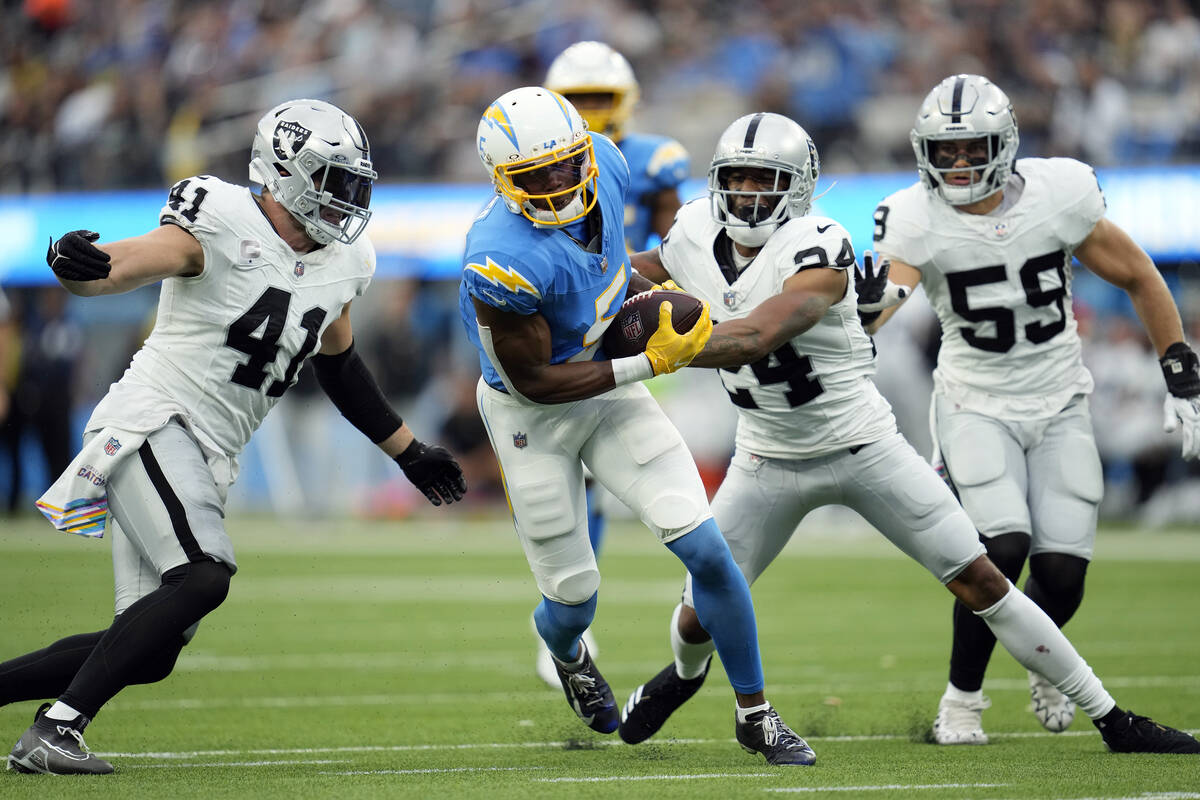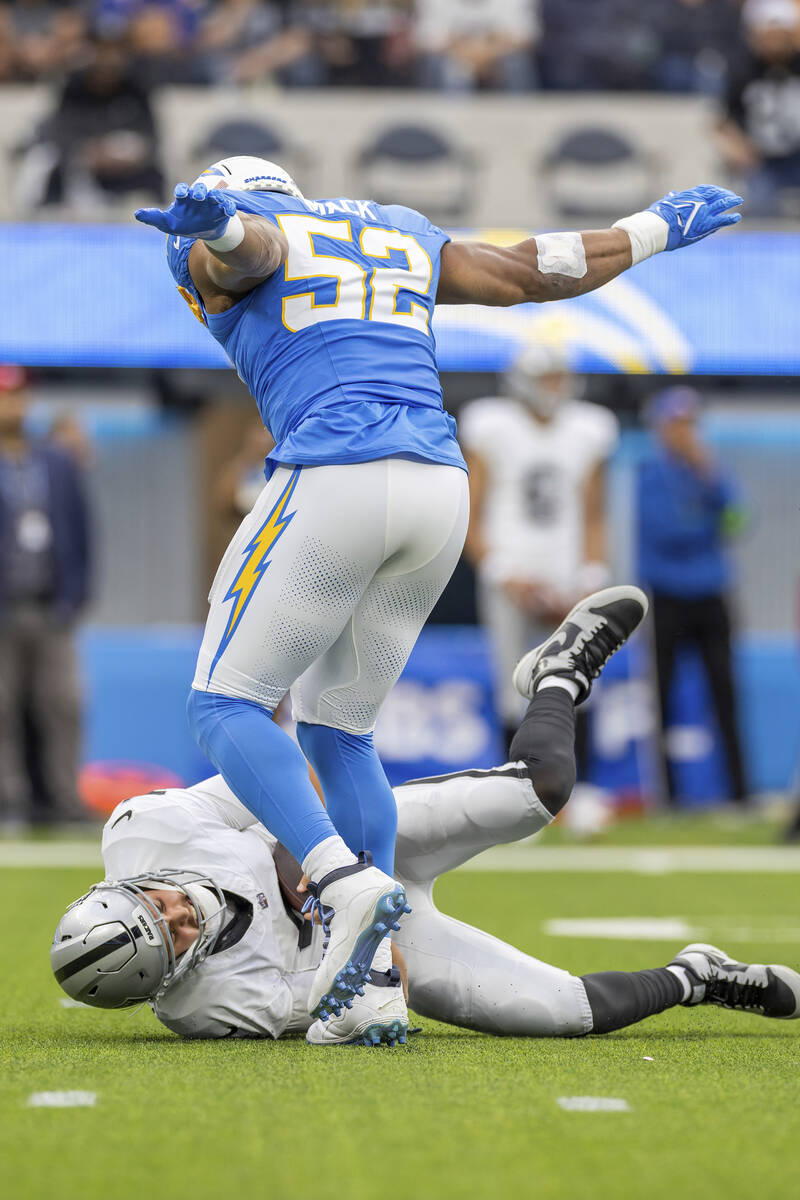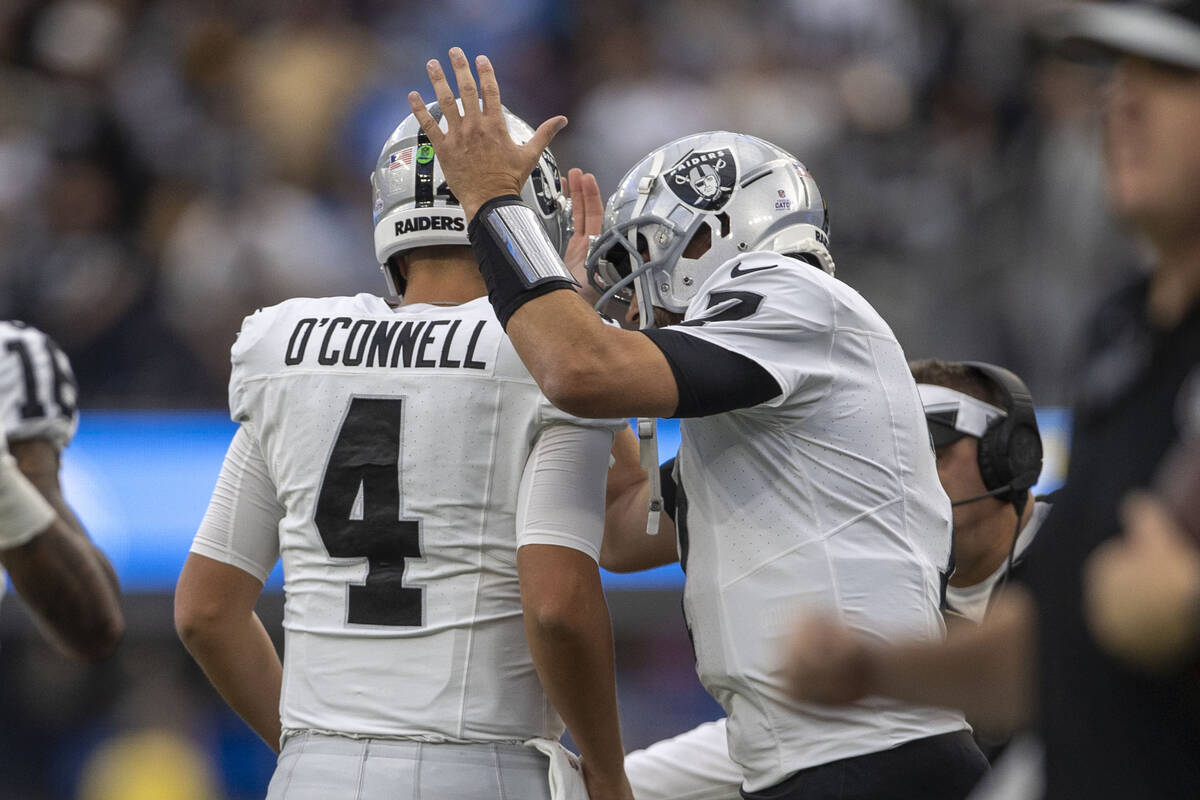 INGLEWOOD, Calif. — The all-too-familiar script that played out in the Raiders' 24-17 loss to the Chargers on Sunday at SoFi Stadium is beyond redundant.
And, frankly, Josh Jacobs has seen enough.
"I'm tired of losing," the Raiders star running back said in the quiet of another defeated locker room.
Dumb penalties. Sloppy tackling. Mental breakdowns. Self-inflicted wounds. You name it, the Raiders did it to themselves again in another winnable game that eluded their grasp.
On a day that demanded they play at their most efficient level to support rookie quarterback Aidan O'Connell, they fell into their same old habits.
The Raiders' third straight loss pushes them to the bottom of the AFC West standings. One month into the season, they will have to scratch and claw to climb out of another hole. Lest they get swallowed up by it just as they have so many other times over the years.
Barring a sudden turnaround, Jacobs, who broke out for 58 yards rushing and 81 yards on eight receptions, is looking at the fourth nonwinning record in his first five seasons. The weight of it all could be felt in every word he spoke afterward.
"Just keeping it 100 (percent)," said Jacobs, his anger and frustration rising. "Tired of losing."
Not even the urgency of needing to surround O'Connell with as much support as possible was enough to shake the Raiders out of their self-inflicting ways.
They were penalized nine times, with five of them playing a massive role in a 24-7 first-half hole.
Like cornerback David Long lining up offsides on a third-down play in the first quarter to not only negate a sack but also give the Chargers a new set of downs. Justin Herbert made them pay with a 12-yard touchdown run and 7-0 lead.
Or defensive tackle Jerry Tillery's dumbfounding decision to bum-rush Herbert after the Chargers quarterback clearly stepped out of bounds on a short scramble. Tillery was flagged for 15 yards, which set up the Chargers at the Raiders' 14-yard-line, and kicked out of the game. Three plays later, Herbert found Keenan Allen on a 7-yard touchdown throw and the Raiders trailed 17-7.
"Stupid (stuff)," was how Jacobs described it all. "The stupid (stuff) we do to ourselves. Undisciplined football."
The penalties continued in the second half, only this time they sabotaged multiple Raiders scoring chances and took valuable time off the clock rather than assisting the Chargers on their drives.
Not that it hurt any less.
Robert Spillane was flagged for a blindside block on Tre'von Moehrig's third-quarter interception, limiting the impact of the play and taking away Moehrig's return yards.
On the ensuing drive, Jakobi Meyers was penalized for an illegal crack-back block on a short run by Jacobs to the Chargers' 16-yard-line. Rather than second down and 8, the Raiders faced second and 25.
O'Connell was thrown for a 9-yard loss on the next play — one of seven sacks the offensive line allowed, including six by former Raiders linebacker Khalil Mack.
Between the penalty and sack, the Raiders marched backward and took themselves out of scoring range. Rather than cut into a 24-10 deficit, they had to punt.
"The big penalties are big for a reason — they hurt you," coach Josh McDaniels said. "They're obviously killers."
They were all the more frustrating with how O'Connell and the offense and defense eventually found their groove in time to make a late run.
A Jacobs' 1-yard touchdown run made the score 24-17, followed by a defensive stand to stop the Chargers on fourth and 1 from their 34. Next, O'Connell threw 19 yards to Davante Adams on fourth down to set up the Raiders at the Chargers' 3-yard-line.
But O'Connell, who completed 24 of 39 passes for 238 yards, then misread a late coverage change by the Chargers on first-and-goal and threw a game-deciding interception to Asante Samuel. It was one of O'Connell's three turnovers, along with two fumbles.
Had the Raiders simply played more efficiently early on, maybe O'Connell wouldn't have had to play hero ball late.
"We're gonna have to clean up some of the things we're doing to put us in those situations so we don't have to feverishly scramble back at the end and try to win it at the very last second," McDaniels said.
But when?
"Until we figure that (stuff) out, this (stuff is) gonna be what it is," Jacobs said.
Contact Vincent Bonsignore atvbonsignore@reviewjournal.com. Follow@VinnyBonsignore on X.