Raiders rally past Panthers in debut as Las Vegas' team
Updated September 13, 2020 - 4:24 pm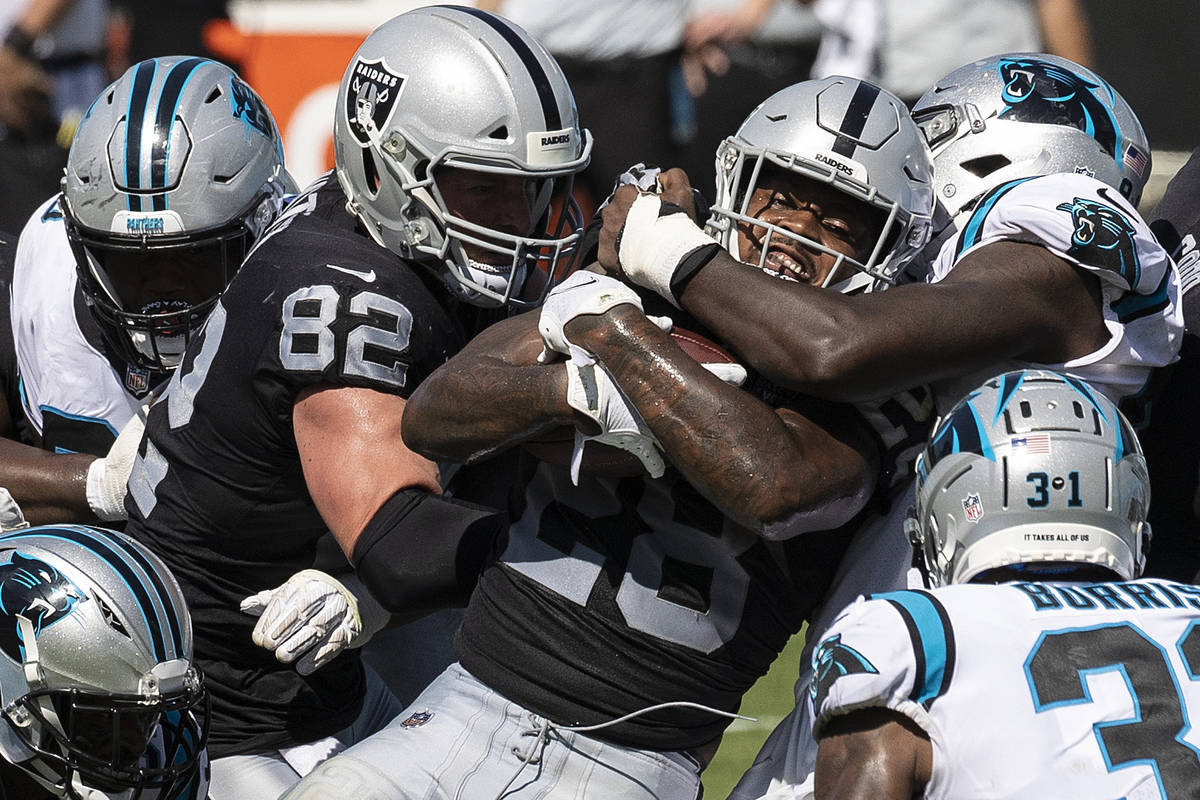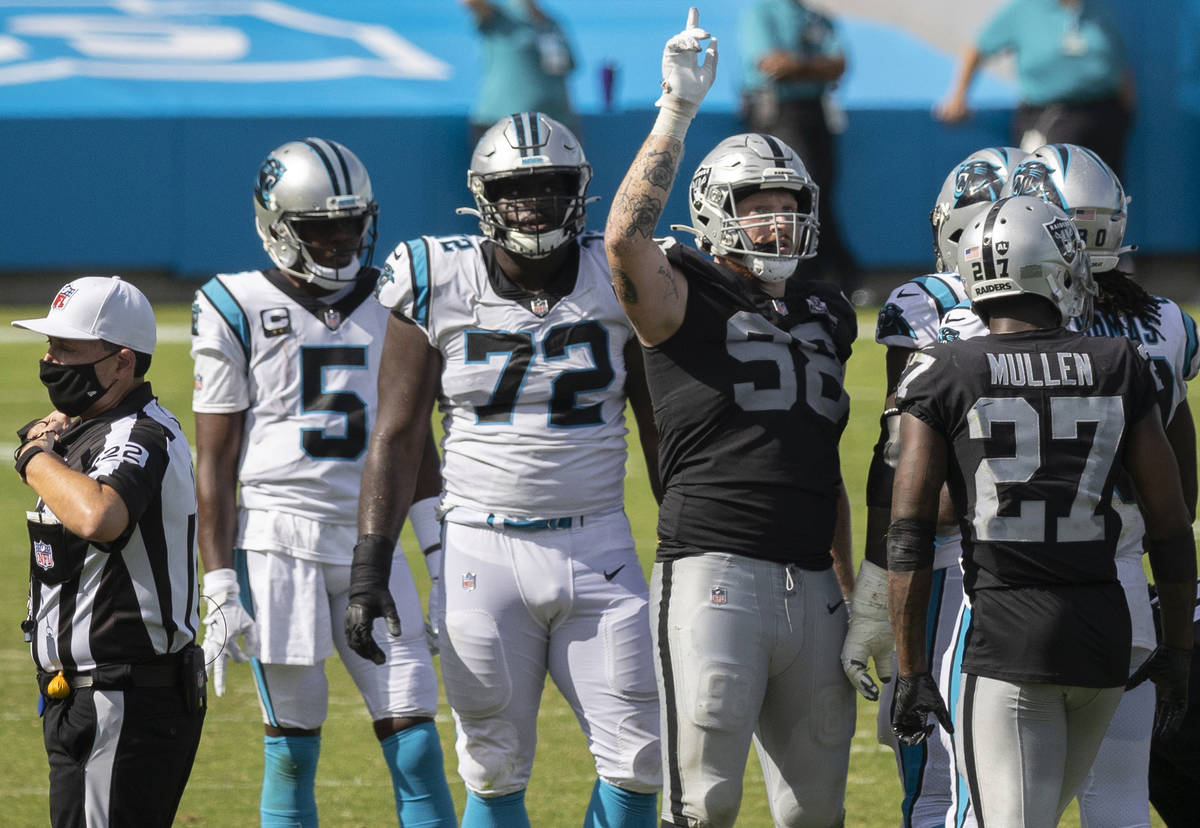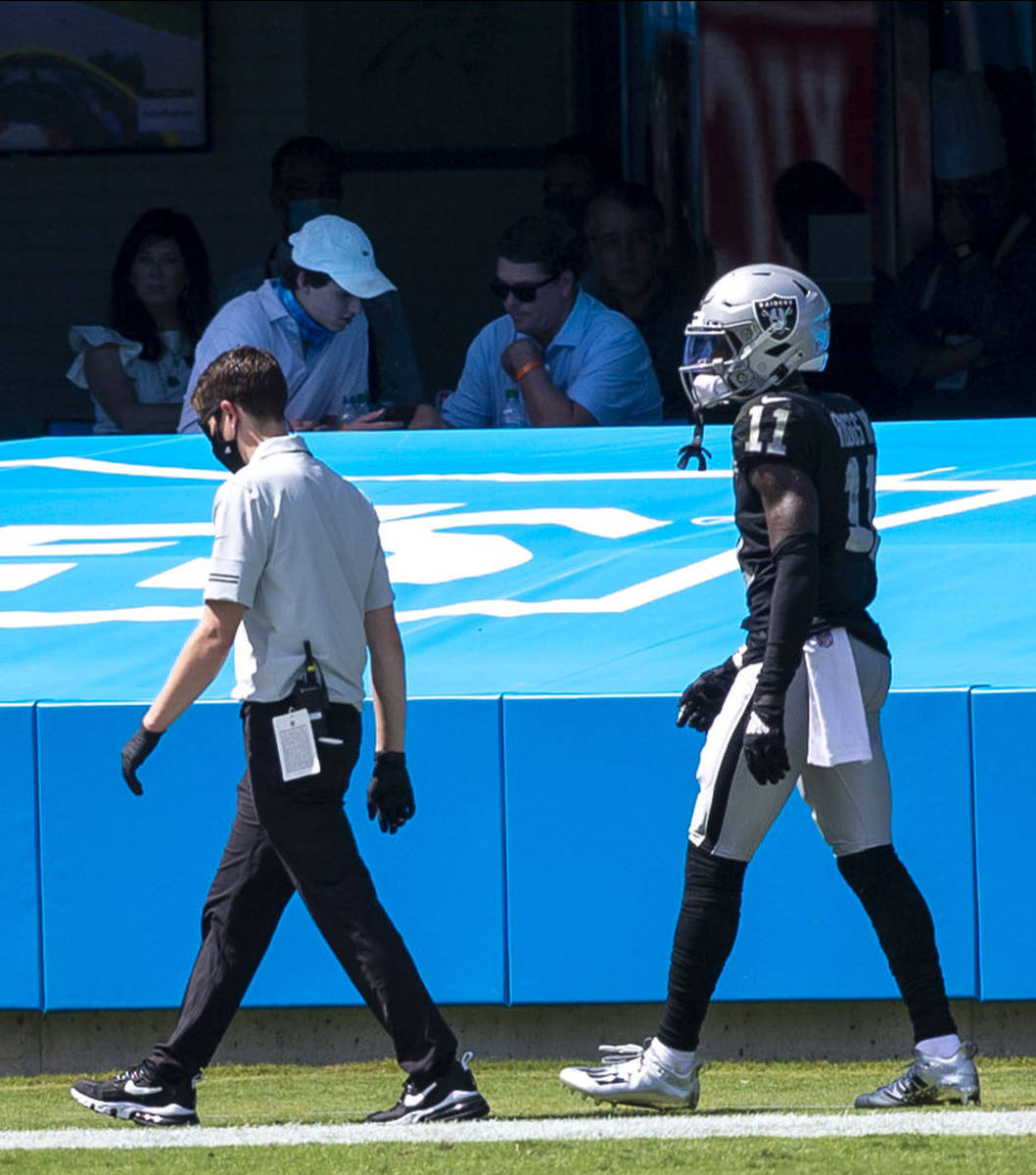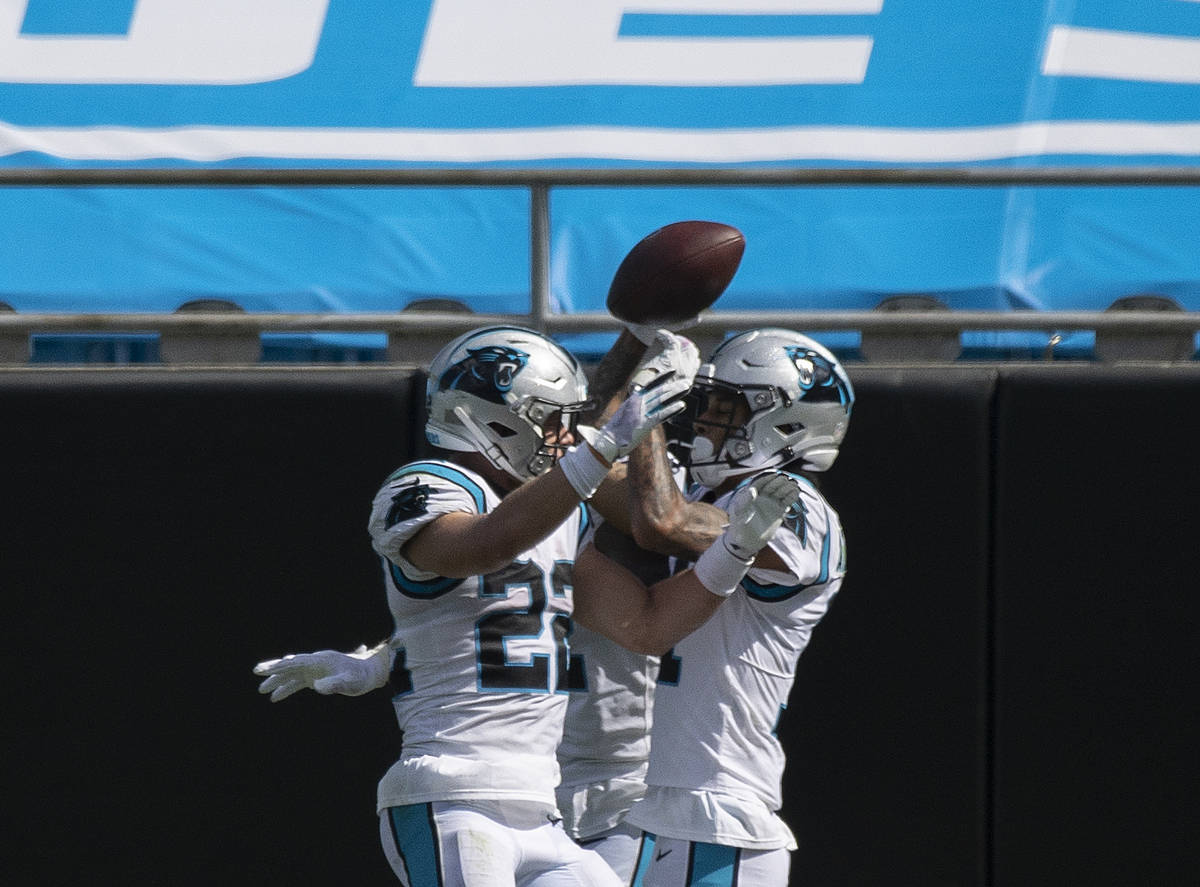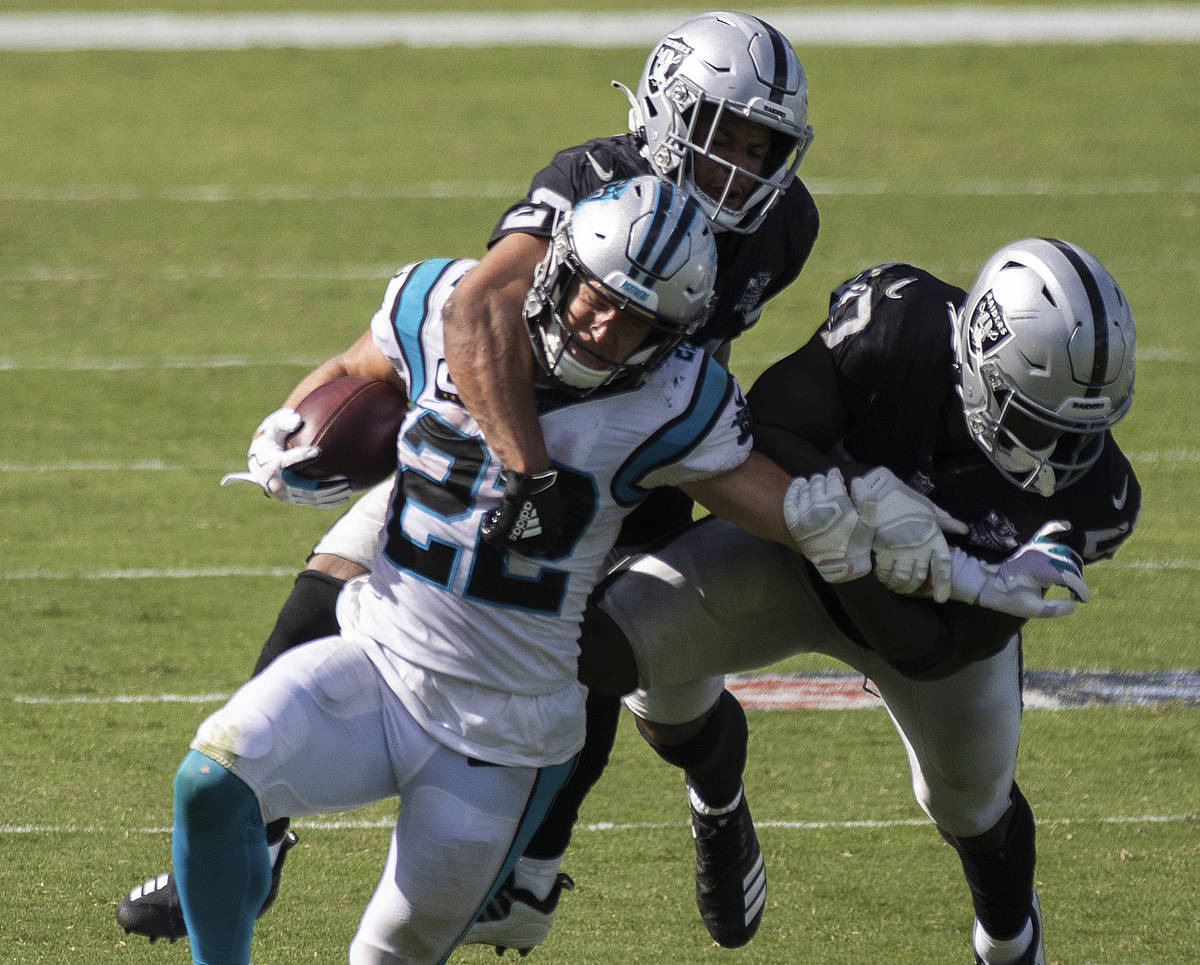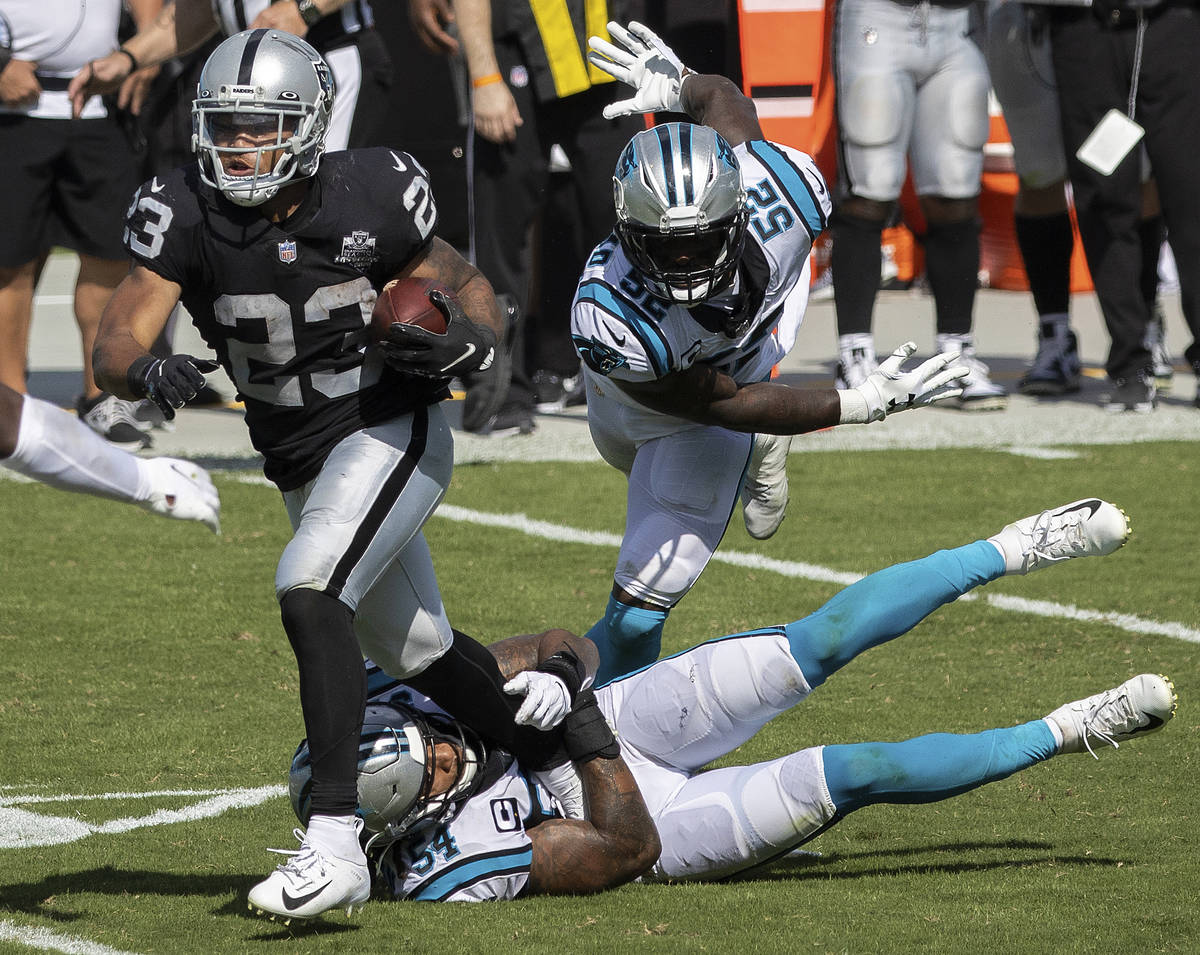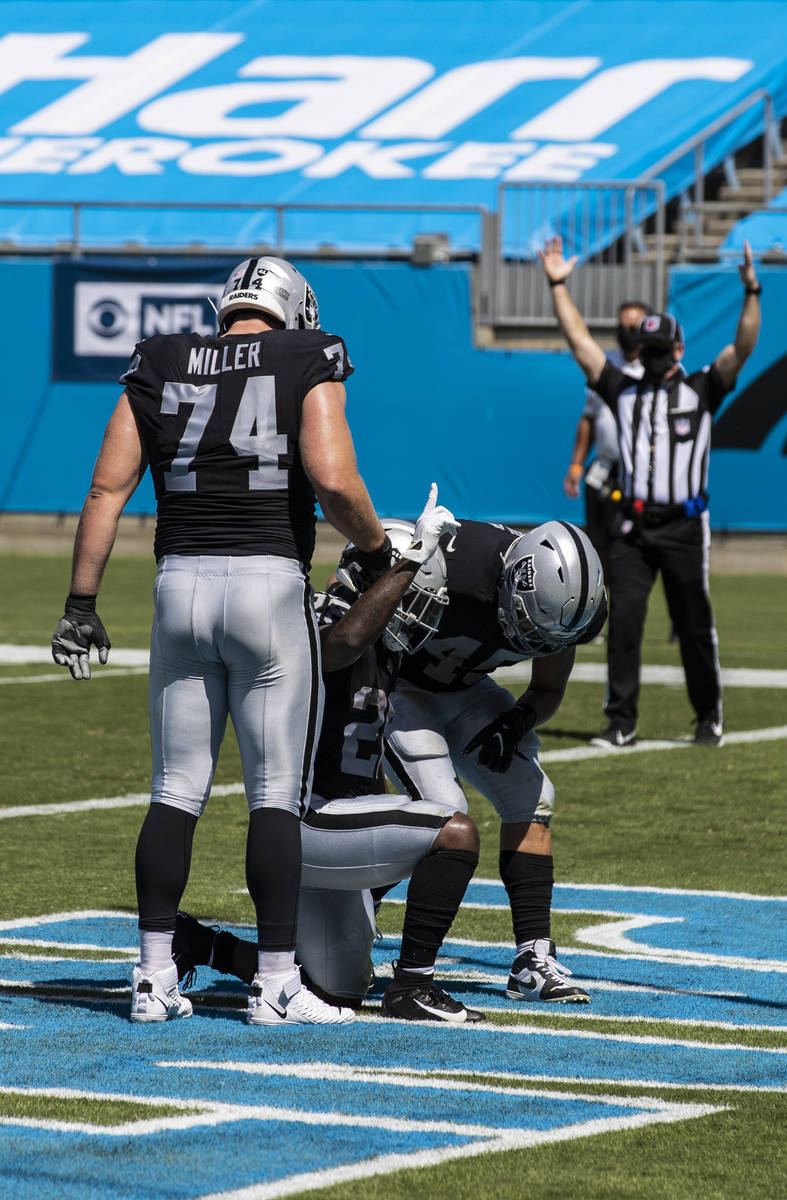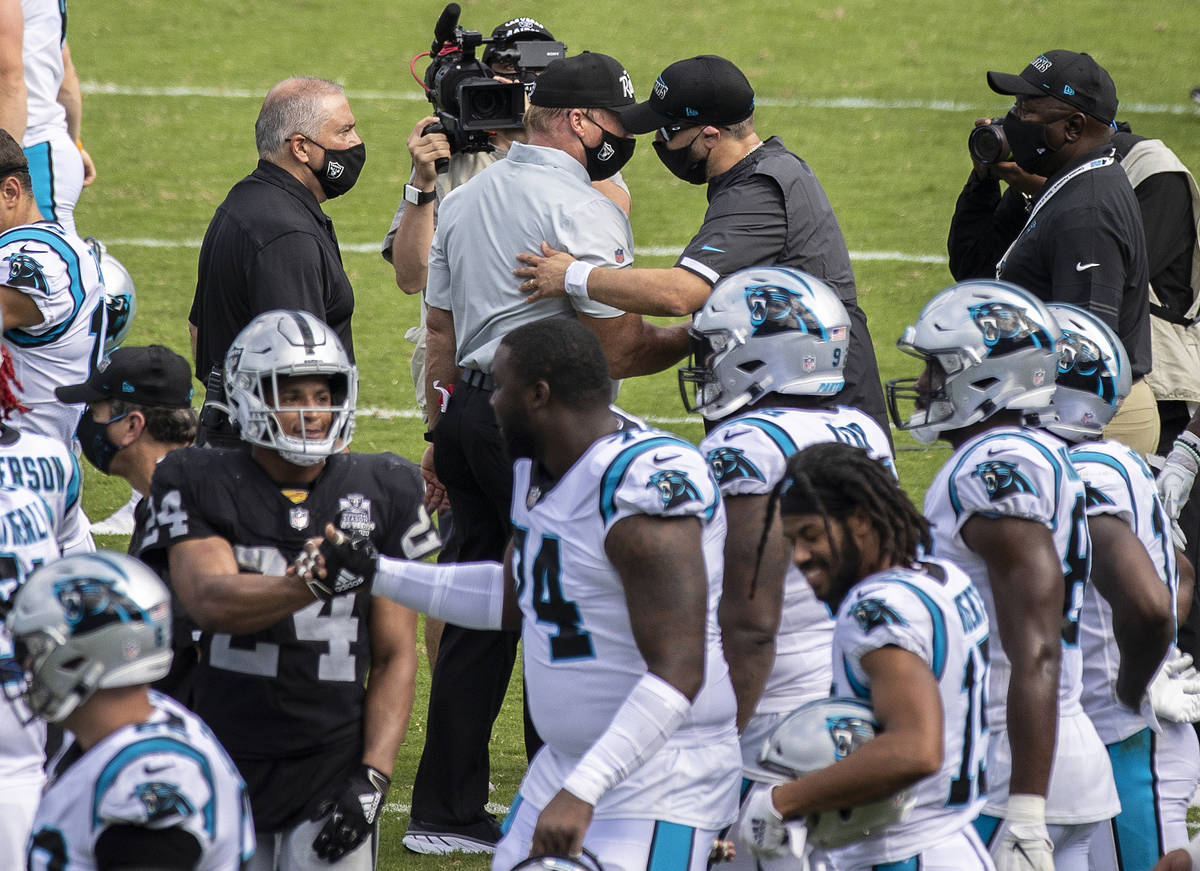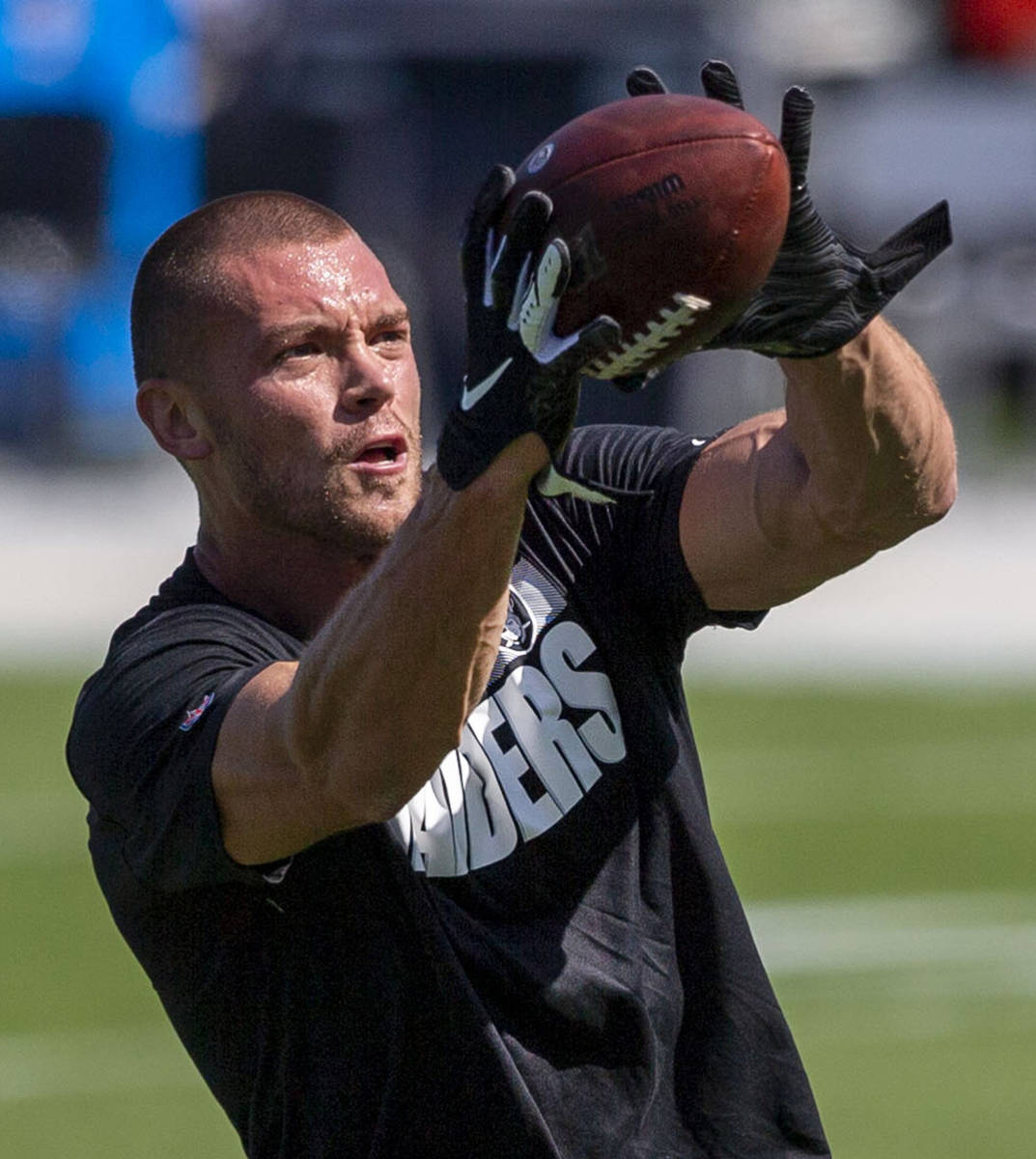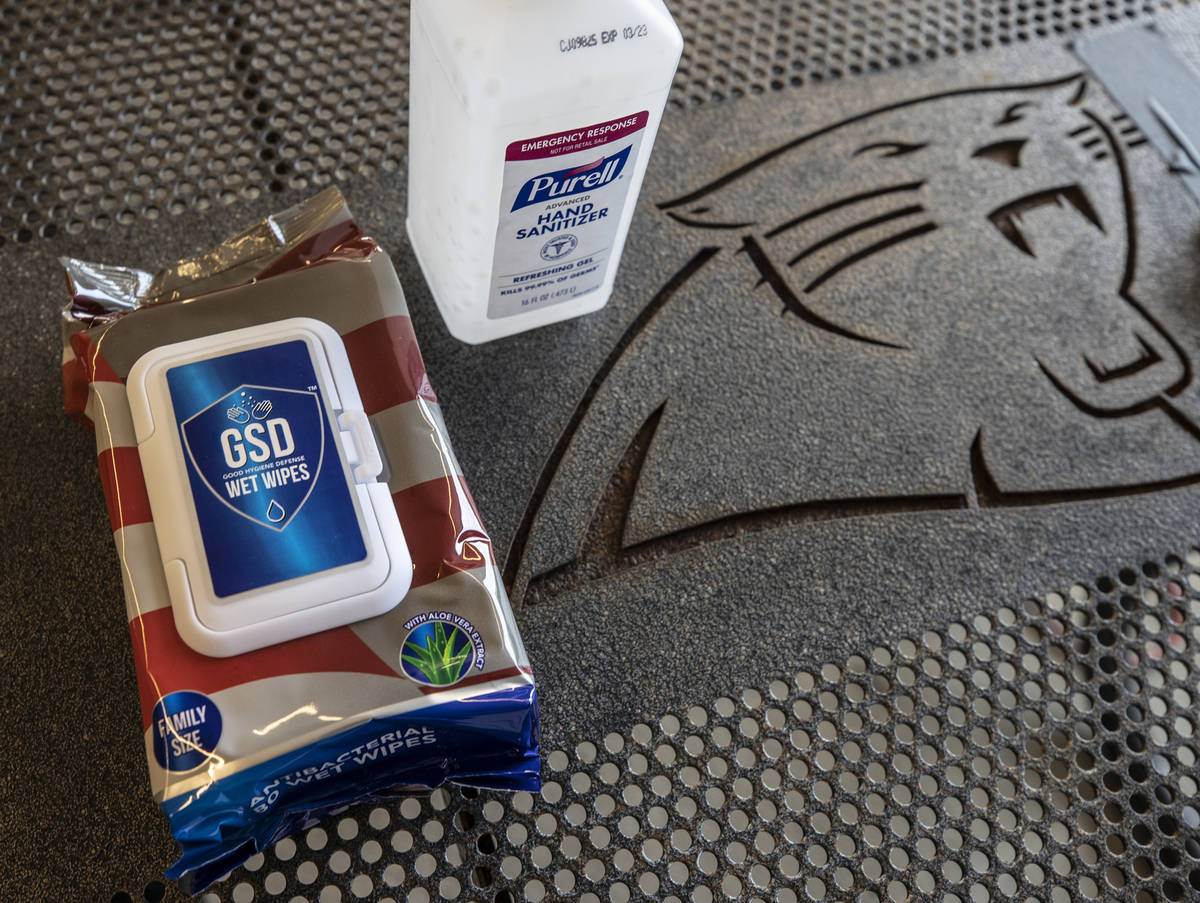 CHARLOTTE, N.C. — The Raiders were down to their third-string right tackle. They had just coughed up two straight touchdowns and a two-point conversion to inexplicably surrender a big lead, and with a little more than eight minutes left in their season opener against the Carolina Panthers, they needed to drive 75 yards for a go-ahead touchdown.
Either that or hop on a plane for the long trip back to Las Vegas while trying to make sense of a bitterly frustrating loss.
"A gut-check drive" is how Raiders coach Jon Gruden put it. This time a year ago, that would have been too tall an order.
But in a sign that things might be different for these Raiders, Derek Carr drove them the length of the field over nine plays — facing a third-down just once — with Josh Jacobs racing around the edge on a 6-yard touchdown run to put them back on top.
Not long after, the defense stuffed the Panthers on fourth-and-1 to preserve a 34-30 win in their first game as the Las Vegas Raiders. The key was the must-have, late-game drive that Carr engineered, taking full advantage of the arsenal now at his disposal.
"My mindset is that we are equipped to accomplish what we need to accomplish," Carr said. "I'm proud of our guys for coming back and winning that game."
Here are three keys to the victory:
Carr comes through
Carr finished Sunday's season opener 22 of 30 passing for 239 yards and one touchdown, which translated to an impressive quarterback rating of 107.5.
He was at his best when the Raiders absolutely needed it, the game-winning march one of two long go-ahead drives he conducted after the defense gave up leads. He also drove the Raiders on two third-quarter scoring drives to put them ahead 27-15.
Carr didn't come close to throwing an interception while spreading the ball around to nine receivers. And throughout, he managed the game at the line of scrimmage by continually getting the Raiders in and out of play calls.
"Derek Carr was great today, that's what we ask of him," Gruden said. "In a game like this, we didn't know much about our opponent. He made a lot of plays at the line of scrimmage, in the pocket."
Never more so than on the game-winning drive.
"Especially when you have a 12-point lead and you have your guts taken out with a blown converge," said Gruden, referring to Teddy Bridgewater's 75-yard touchdown pass to Robby Anderson that gave the Panthers a 30-27 lead. "You're backed up. There's nobody here. All you can hear is the coaches screaming on the sidelines. To take the ball, use some uptempo plays. … With your third-string right tackle in there, I'm really proud of our team."
Defense survives
The Raiders have a lot of work to do on defense after giving up 388 yards, including 75 yards on a blown coverage that led to the Panthers' go-ahead touchdown in the fourth quarter.
"Today was a very sloppy performance on the defense's part," said safety Johnathan Abram, who finished with 13 tackles. "We've got to go out and execute (better) than what we did. We gave up a few big plays."
But they also forced two three-and-outs to start the third quarter to help Carr and the offense build a 12-point lead. And with 1:22 left and the Raiders clinging to a 34-30 lead, they stopped the Panthers on a fourth-and-1 play at the Raiders' 46-yard-line to clinch the win. Cle Ferrell and Raekwon McMillan teamed up to tackle Panthers fullback Alex Armah for no gain.
The Raiders hope that stand is something they can build on.
"At the end the day, when the game is on the line, you gotta block all that out and line up and go," Ferrell said.
Good steps up
The Raiders opted not to dress reserve tackle Brandon Parker, hoping that swing tackle Sam Young would suffice as injury coverage. But Trent Brown went down in the first quarter with a calf injury and Young soon joined him with a groin injury.
That meant Good, the Raiders back-up guard, had to play right tackle the remainder of the game. It was the first time since 2018 that Good played tackle in a game.
Nevertheless, the Raiders' run game didn't miss a beat and Carr had a clean pocket throughout the game.
Gruden said Good "deserves a lot of credit for going over there at right tackle and playing the whole game."
The question now is, with Brown and Young banged up, how much more tackle will he need to play?
Contact Vincent Bonsignore at vbonsignore@reviewjournal.com. Follow @VinnyBonsignore on Twitter.