Raiders receivers praise star wideout Adams for sharing knowledge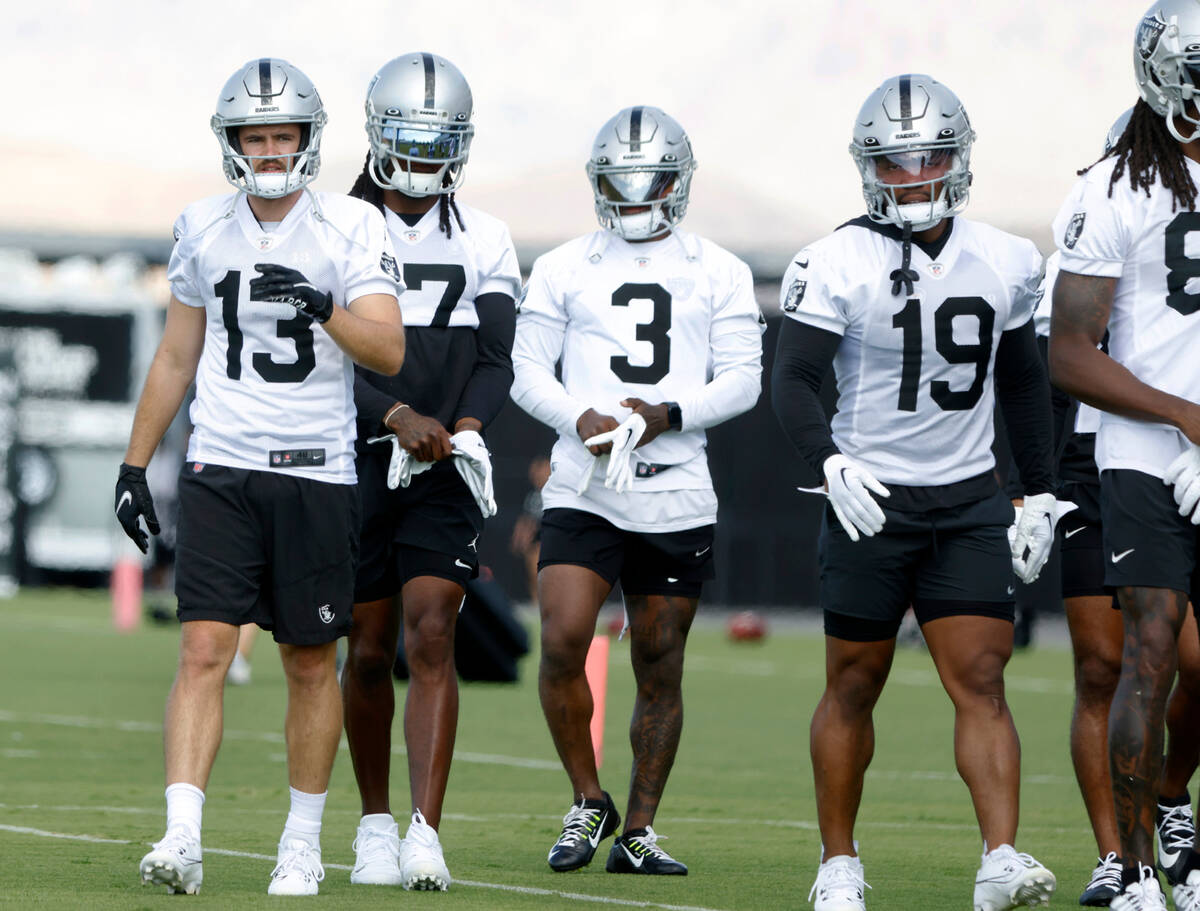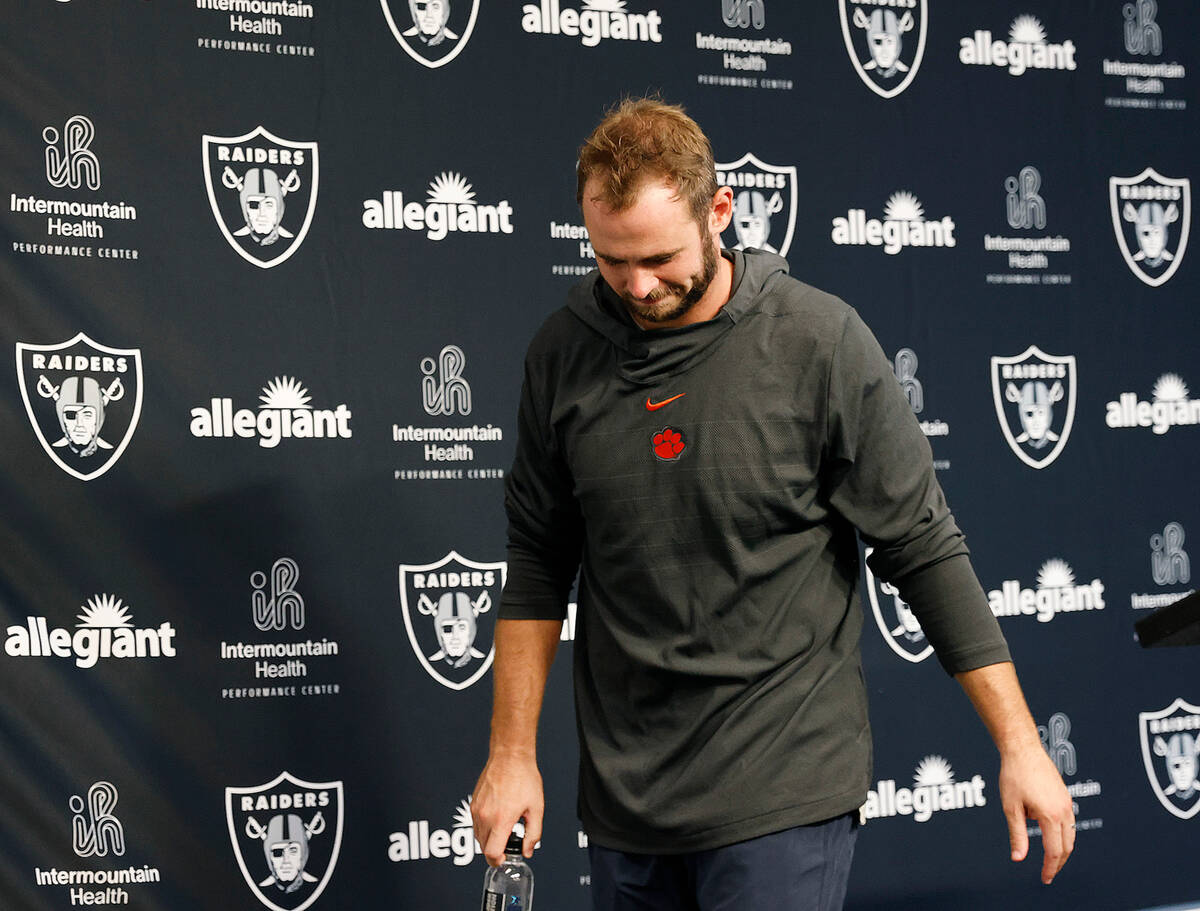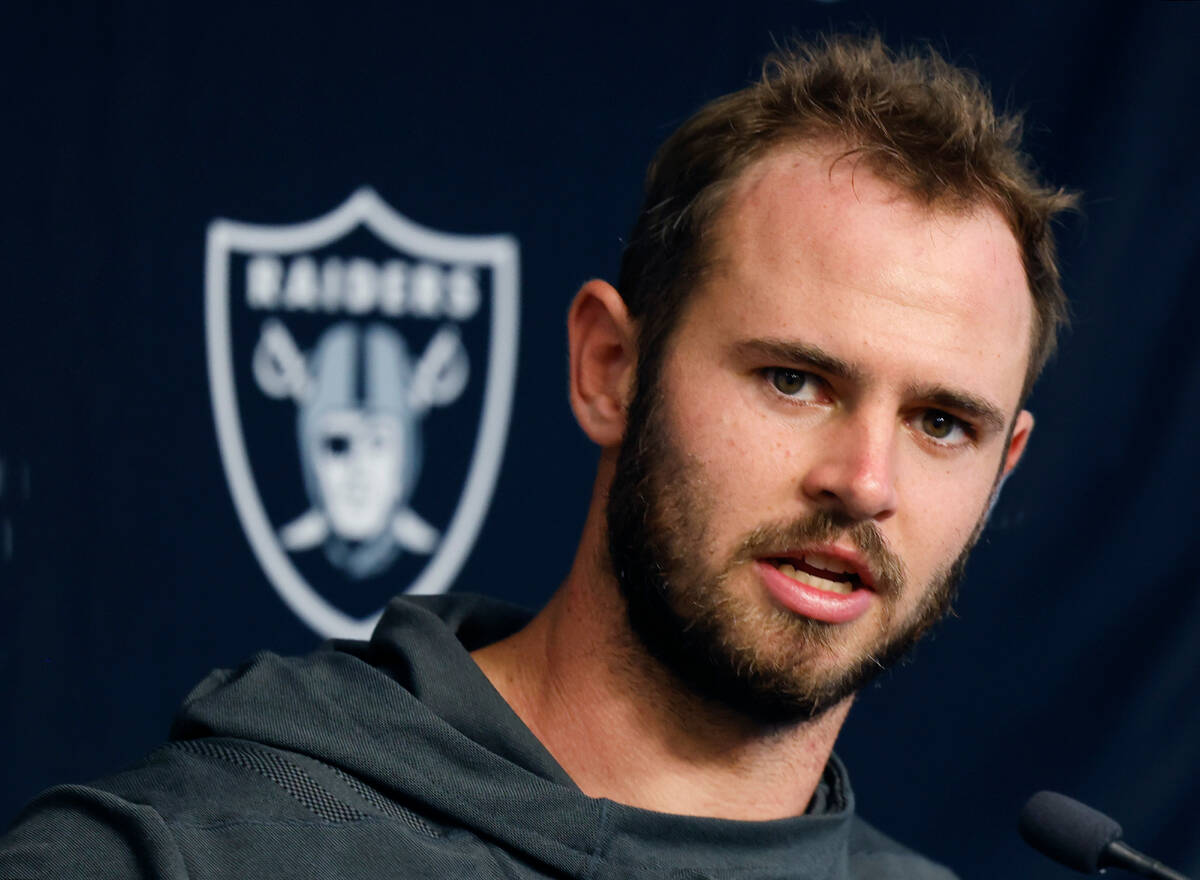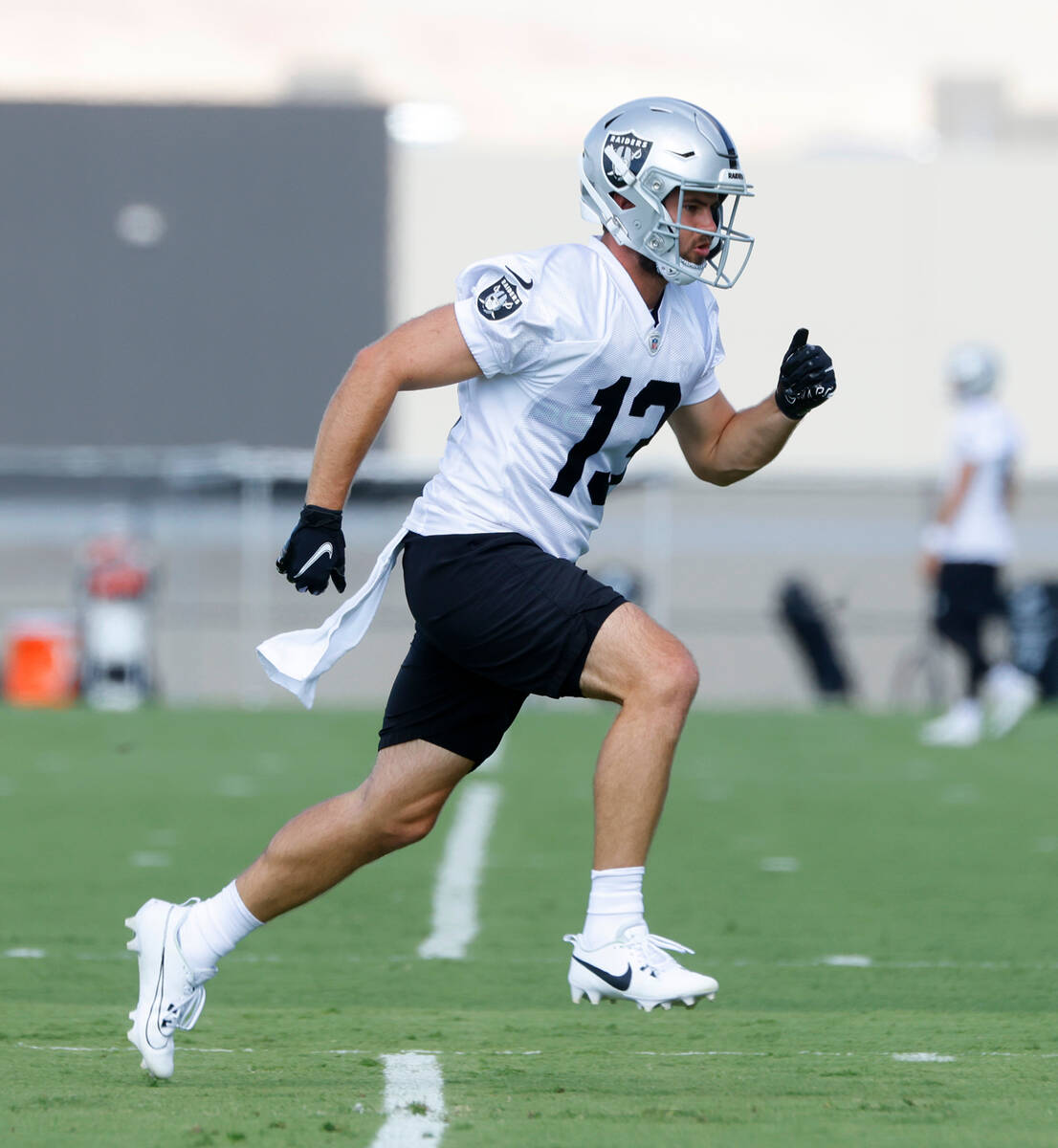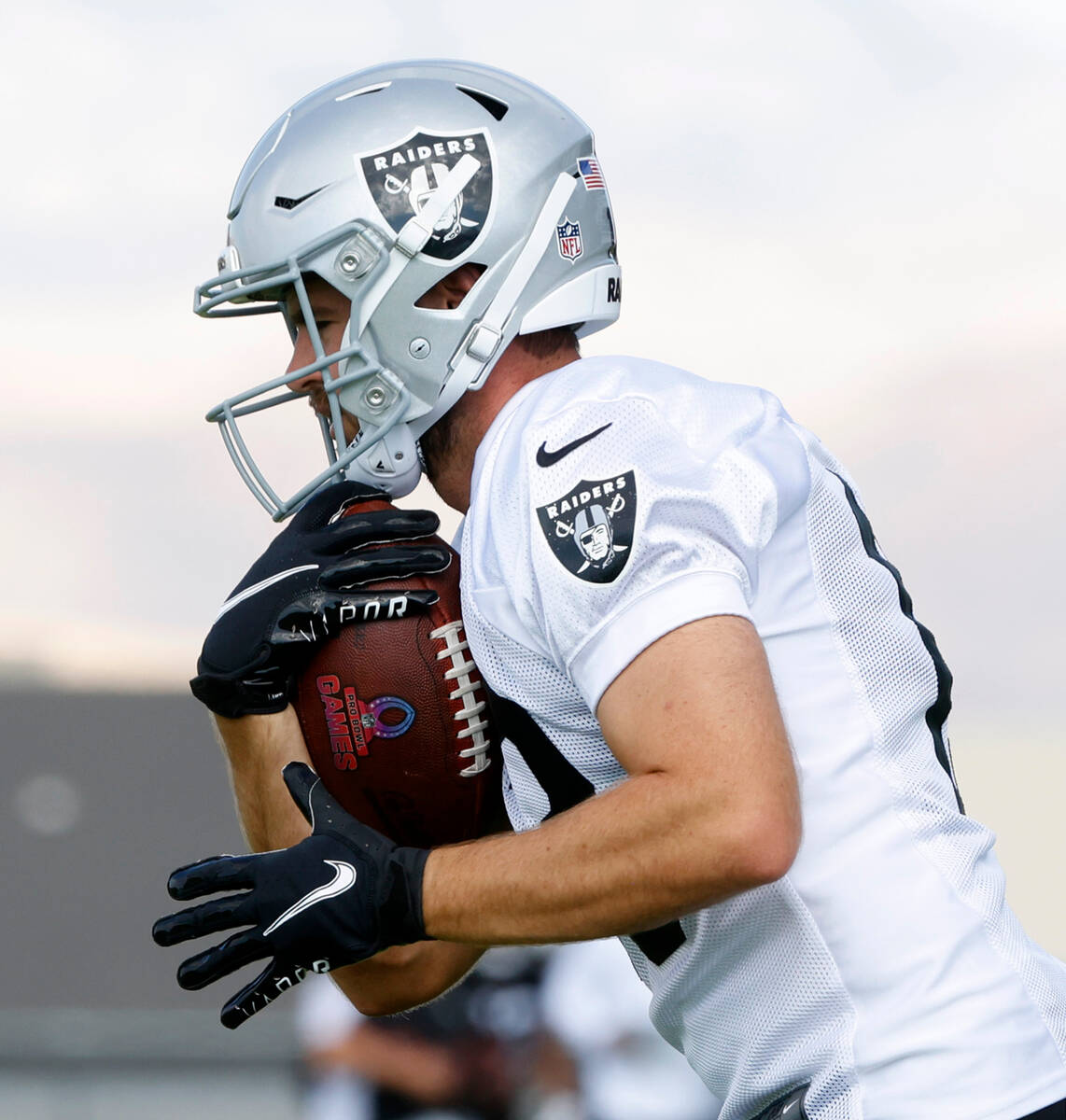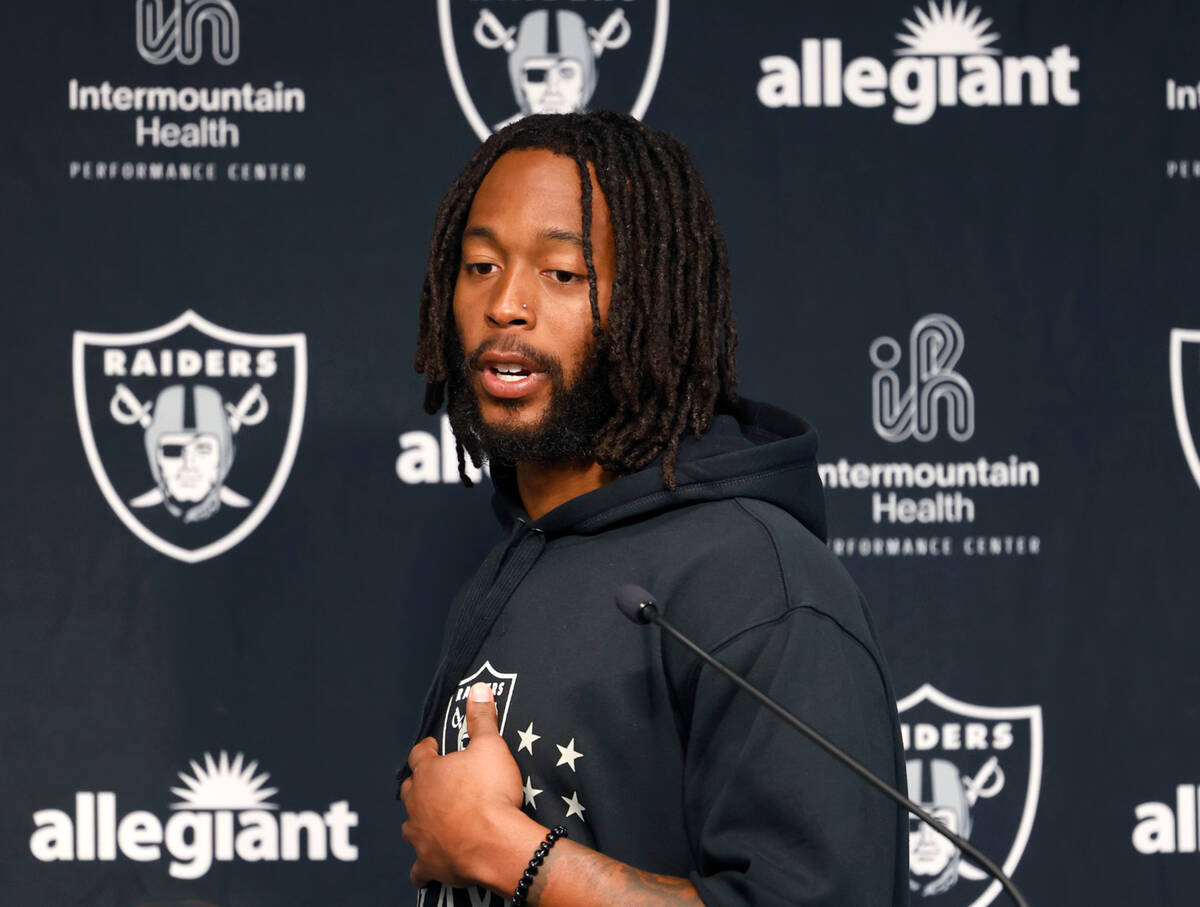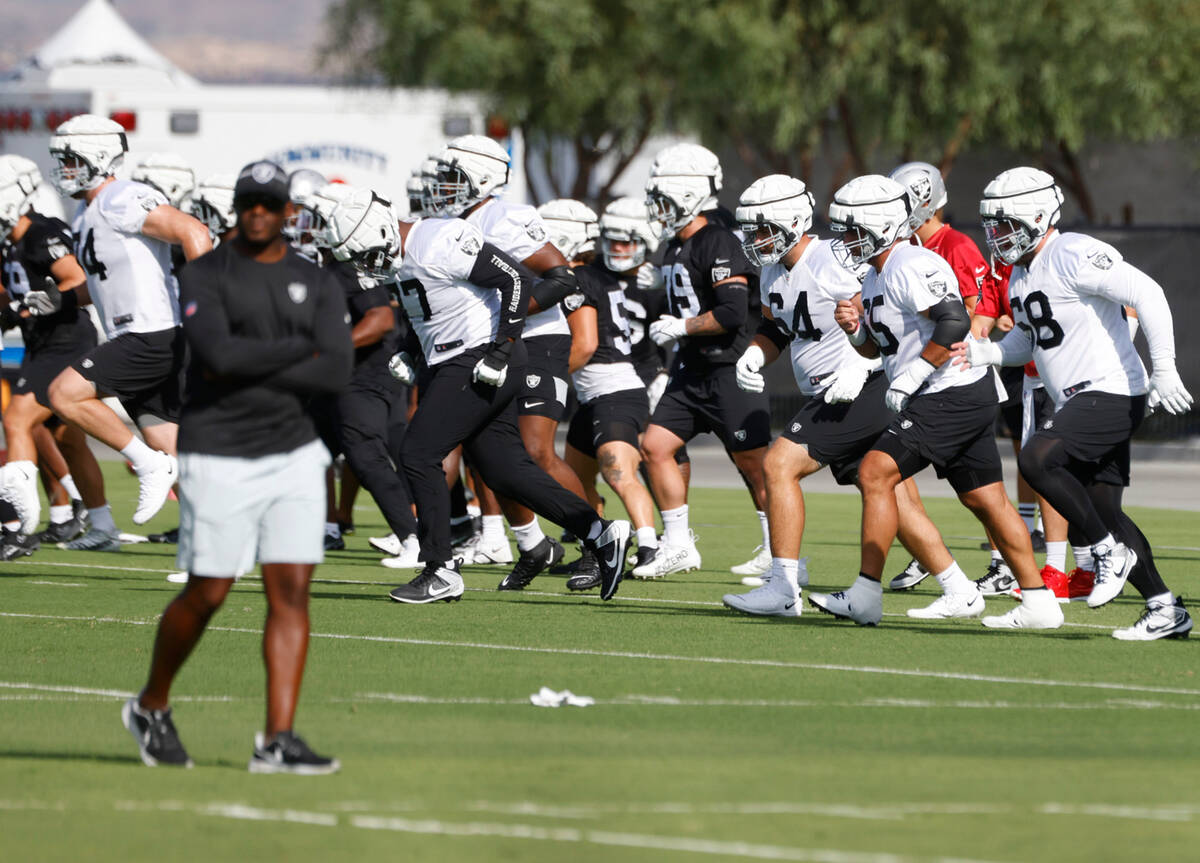 The Raiders' Davante Adams is undoubtedly one of the best wide receivers in the league. It turns out he's a pretty good teacher, too.
Both Hunter Renfrow and new addition to the receiver corps Jakobi Meyers expressed gratitude for how much wisdom Adams has imparted to them in a constant effort to improve.
"He's so smooth and consistent and makes football look so easy, but he just doesn't get enough credit for how smart he is and how well he sees the game," Renfrow said. "A lot of people in his position would go out there and make it about himself, but he's very team-oriented and makes everything about helping the team get better or how can the position group get better.
"His selflessness is something I learned a lot from as well as how fundamental he is. In and out of routes, foot placement and how he views (defensive backs) and how to beat them. He's just such an intelligent person."
Meyers has only been in the locker room for a few months, but said he believes all of the positive traits he had heard and assumed about Adams have been proven true.
"He's just a pro, honestly," Meyers said. "All the good things you hear about him, those aren't just things people just randomly said, like he earned every compliment he got, honestly. He attacks the game well, he can do a lot of things on the football field, and I see why he gets paid the big bucks, truthfully."
Renfrow and Meyers also have the benefit of working under the tutelage of coaching assistant Danny Amendola, who thrived in the Josh McDaniels system during his time as a player in New England.
Renfrow said Amendola's presence has been a big boost for him and the rest of the receivers.
"Just how he sees the game," Renfrow said of why he's been so effective as a coach. "He's done it. The coaches have done a great job of teaching it, but for him to go out there and show us how it's done and kind of pull me aside when it's needed and explain how he's seeing it or how the defense is trying to play it helps you a lot and gives you confidence to know he's done it and he knows what it takes."
Observations
The Raiders had some issues with snaps in practice Friday. Backup quarterbacks Brian Hoyer and Aidan O'Connell split reps in the absence of starter Jimmy Garoppolo, who had a scheduled rest day.
Several balls hit the ground as the centers and quarterbacks continue to build chemistry.
They run laps after those mistakes, and at one point, O'Connell had to delay his lap because Hoyer was already running and they needed a quarterback to continue the drill.
Starting center Andre James said every quarterback is unique in how they want the ball snapped and the chemistry is a process, especially with a team that replaced all three quarterbacks this offseason.
"It is very different," he said. "Every quarterback and center, there are little tweaks here and there that you've got to go through, and we're kind of in that growing experience right now."
Transaction
Undrafted rookie free agent cornerback Jordan Perryman was not claimed on waivers after being placed on the list Thursday.
He was placed on the team's reserve/injured list Friday and is now eligible to reach an injury settlement and be released.
Moving on
The Ravens released former Raiders second-round pick Trayvon Mullen on Friday for failure to disclose a nonfootball injury.
He has 150 tackles, four interceptions and 29 passes defensed in 46 career games, including 37 with the Raiders.
Contact Adam Hill at ahill@reviewjournal.com. Follow @AdamHillLVRJ on Twitter.