Raiders report: Josh McDaniels defends struggling Tyree Wilson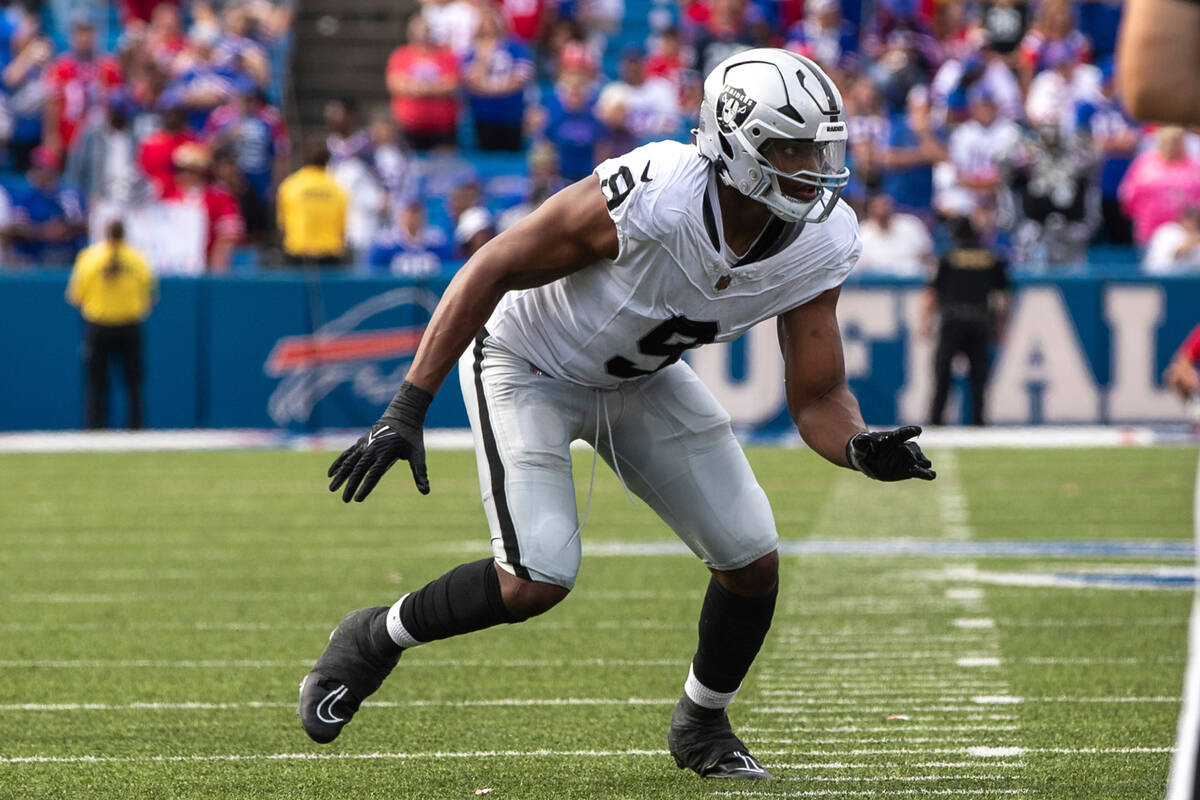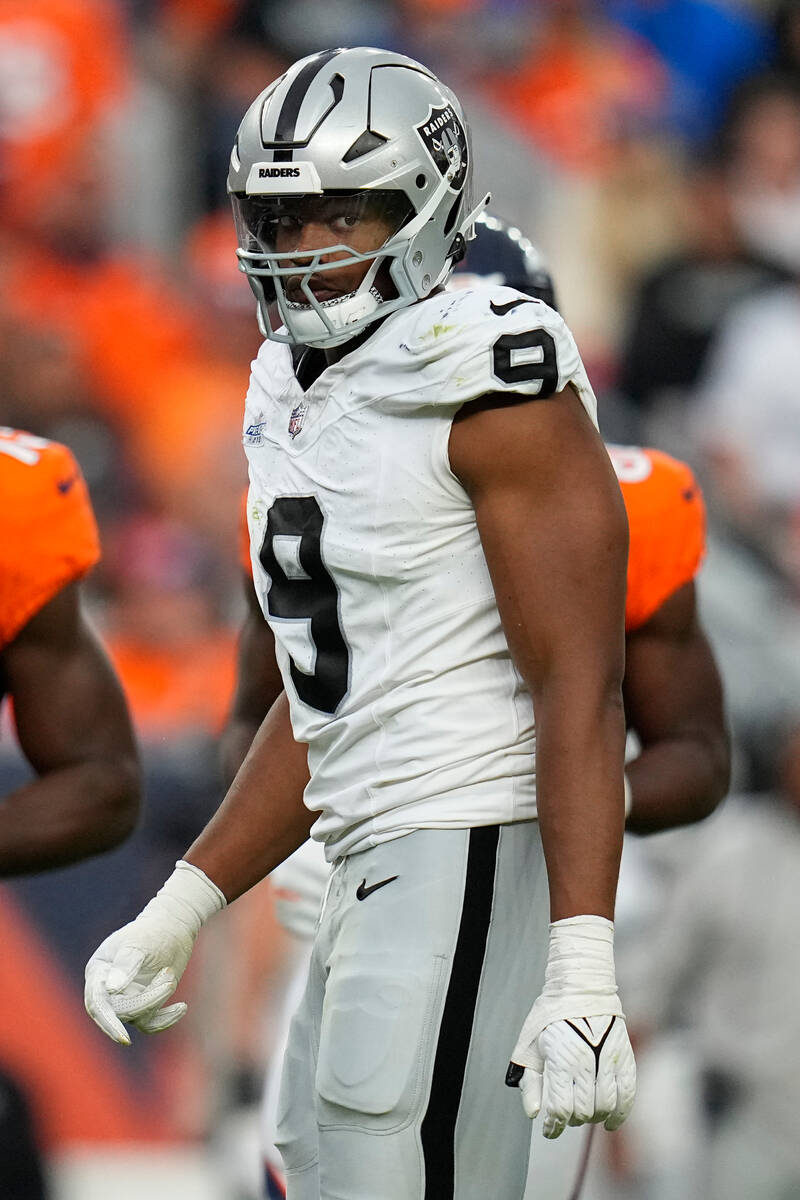 Raiders coach Josh McDaniels isn't worried about defensive end Tyree Wilson, even if the first-round pick hasn't produced many memorable moments in his first two games.
"He's working hard at it, as much as he can," McDaniels said. "First game learned a lot. Second game, definitely some things that were improved. And that's really true for all young players. Everything's different — speed of the game, scheme that you're seeing … for rookies it takes time to really get acclimated to all the challenges."
McDaniels said several of his rookies who are seeing significant action are in a similar situation as they try to adjust to the NFL.
"You've just got to keep pushing forward with a lot of these young players, because their best football you're probably not seeing it right now," he said.
One of the issues with Wilson is that he missed significant time in the offseason as he recovered from a foot injury. He has also dealt with an illness this week, costing him more reps. The plan was to ease him into an expanded role, but the personal issues starter Chandler Jones has been dealing with created a need for Wilson to be on the field more.
"I still think we're in the phase of kind of working toward where he will ultimately be," McDaniels said. "When you miss that kind of time, there's an element of missed repetitions that you just have to work through."
Injury report
Wilson is the only Raiders player for the "Sunday Night Football" matchup against the Steelers who has an injury designation.
He's questionable with an illness that kept him out of practice Wednesday and Thursday. Wilson, who was seen wearing a mask in the locker room, got in a limited session Friday.
"It was just a bug going around," McDaniels said.
Safety Chris Smith also missed a practice with an illness but returned in full Friday. Wide receiver Jakobi Meyers also practiced in full and will return after missing Week 2 because of a concussion.
Cornerback Jakorian Bennett was limited by a hamstring issue Wednesday and Thursday but practiced in full Friday.
Pittsburgh has several key players dealing with injuries, but the only one with a designation is wide receiver and special teams contributor Gunner Olszewski. He's out with a concussion.
Hobbs thriving inside
Cornerback Nate Hobbs has looked comfortable in his return to the slot, where he found a great deal of success as a rookie before mostly moving outside last season.
"I think I had a good game the first week, but I could have been better last week. It wasn't up to my standards" said Hobbs, who thinks the move enables him to use more of his natural ability. "I feel I'm very instinctive, and playing in the slot allows me to use that to play the run and the pass."
McDaniels has liked the results.
"He's a good player," he said. "He's physical, he's fast, he's aggressive. I've kept him out there in some situations where they've not been in three-receiver groupings. … Last year, he kind of fought a few things, so just looking to continue to have him grow and improve."
Of course, the experience Hobbs gained last season will help him be more versatile.
"For somebody who has never played outside, it would be tough," he said. "But I've done both throughout my career, so I feel like it's something I could do."
Ready for prime time
McDaniels admitted he's a little extra juiced for Sunday's game knowing it's a prime-time national broadcast and the home opener against one of the team's oldest rivals.
"You can tell that, 100 percent," McDaniels said of whether the enthusiasm is felt around the team facility. "It's a rivalry game for us, for them, and it's a historic matchup for our franchise.
"When you're playing in that spot, you know you're the only one on and a lot of people are watching you."
Contact Adam Hill at ahill@reviewjournal.com. Follow @AdamHillLVRJ on X.