Raiders take beating from Chiefs, must make changes to close gap
Updated January 7, 2023 - 7:14 pm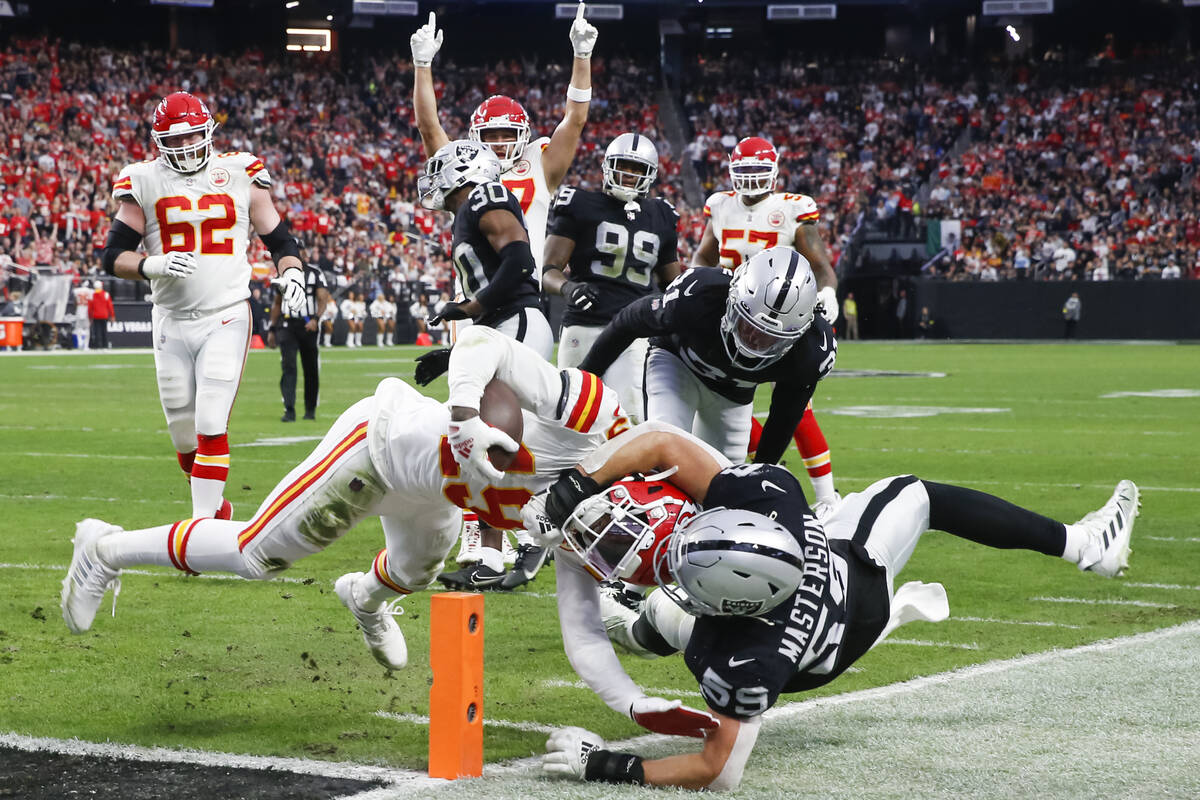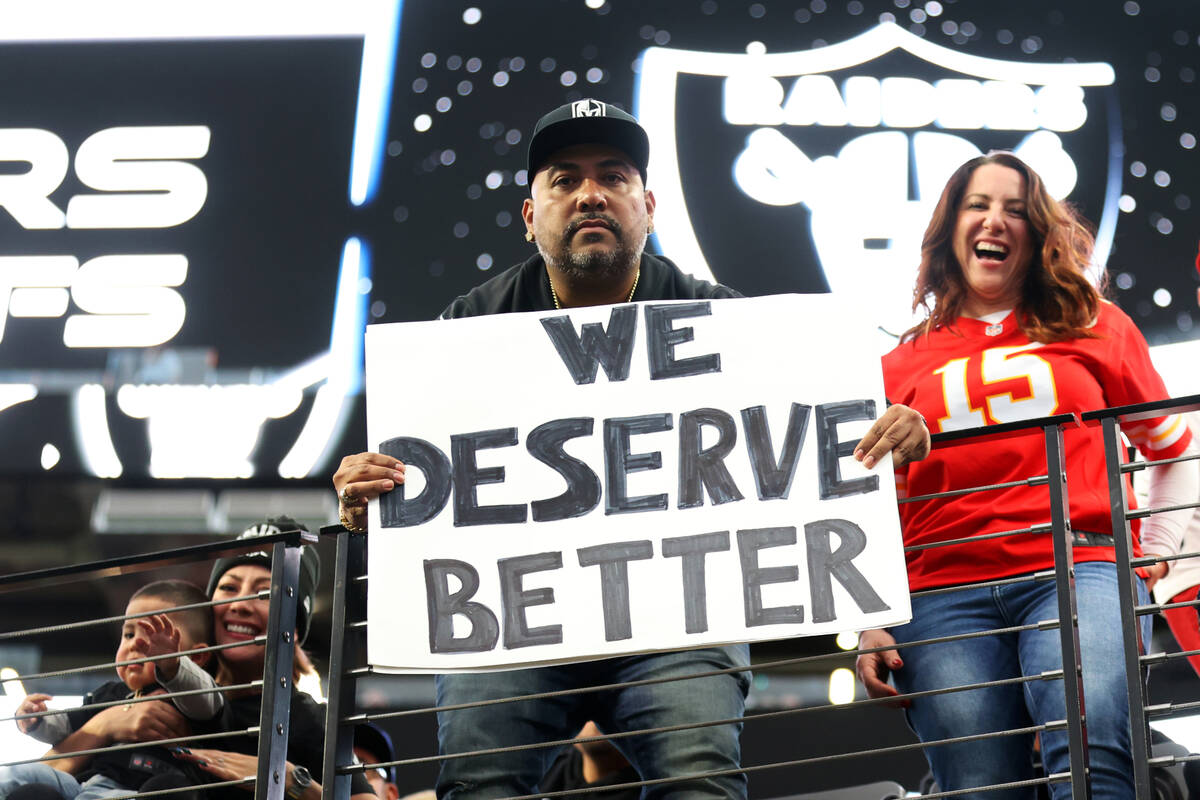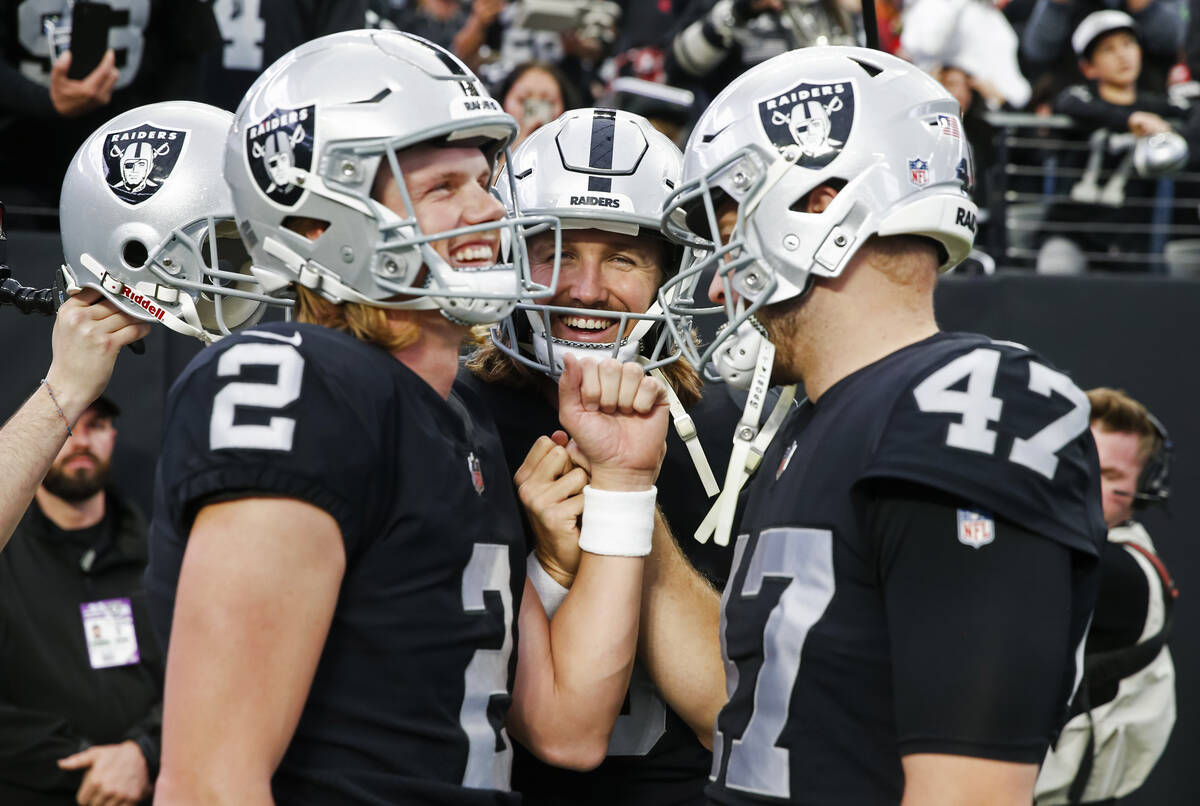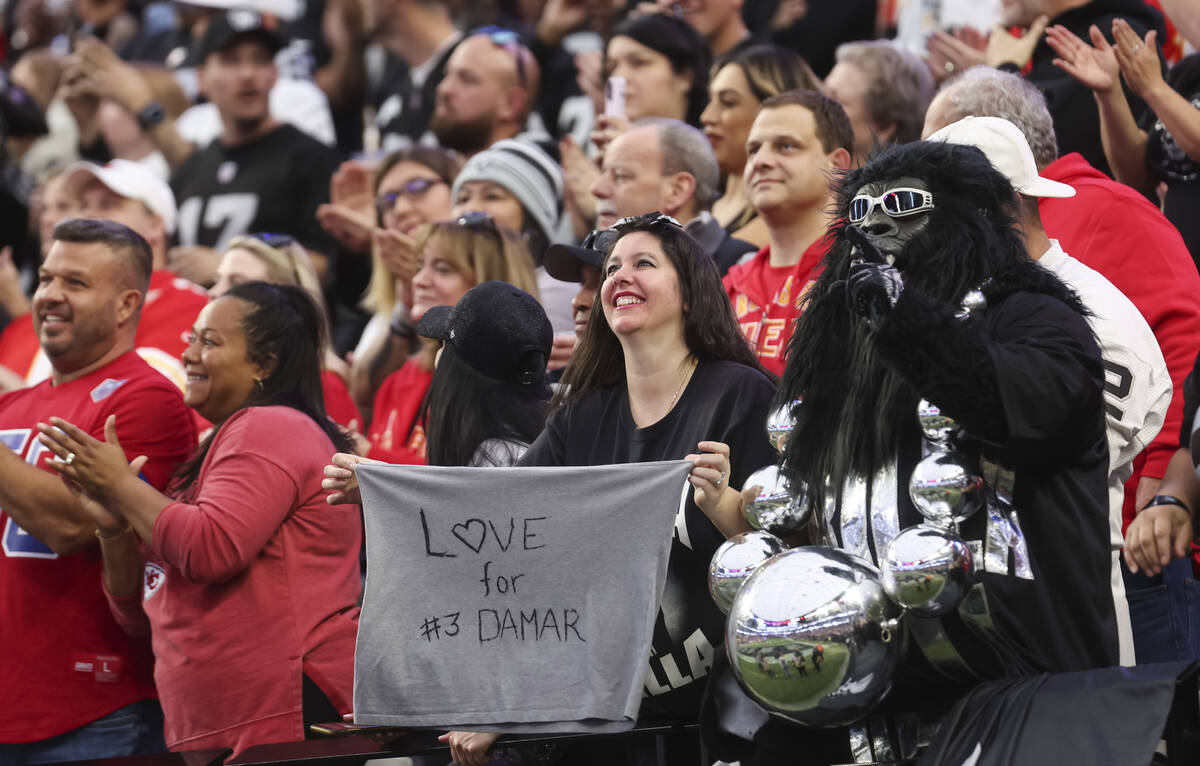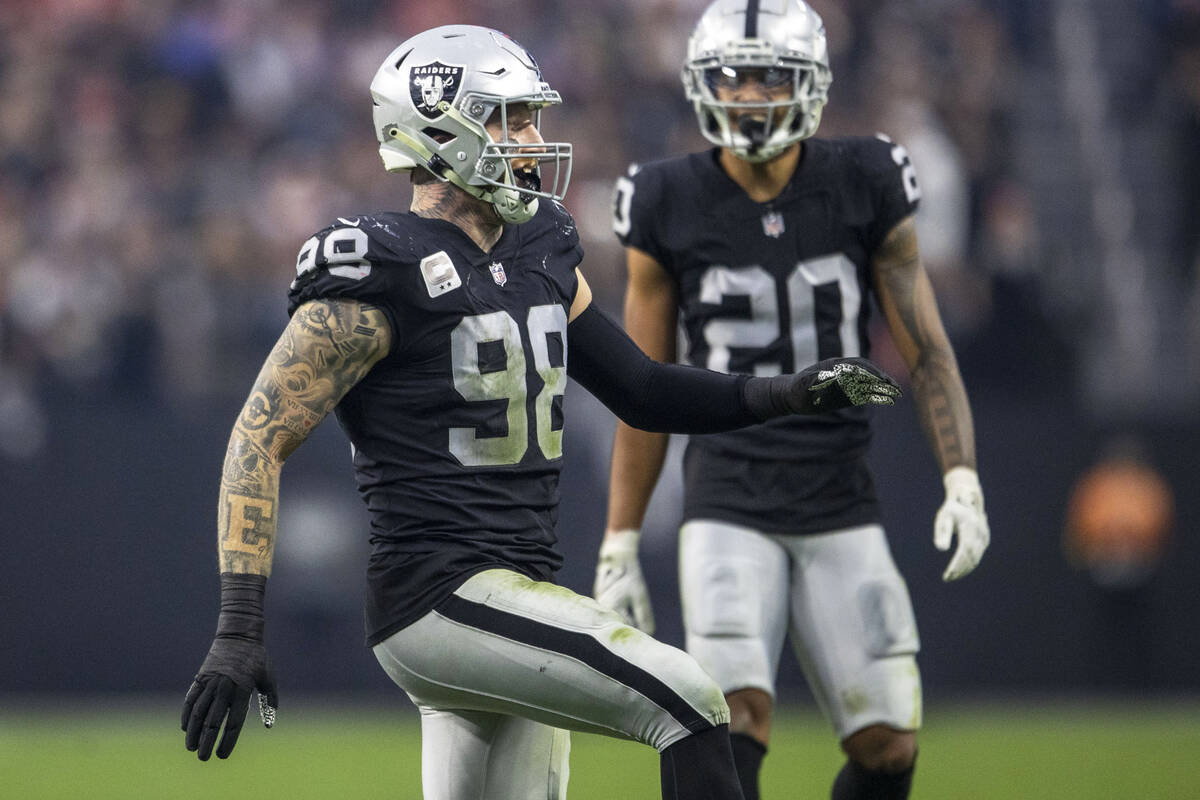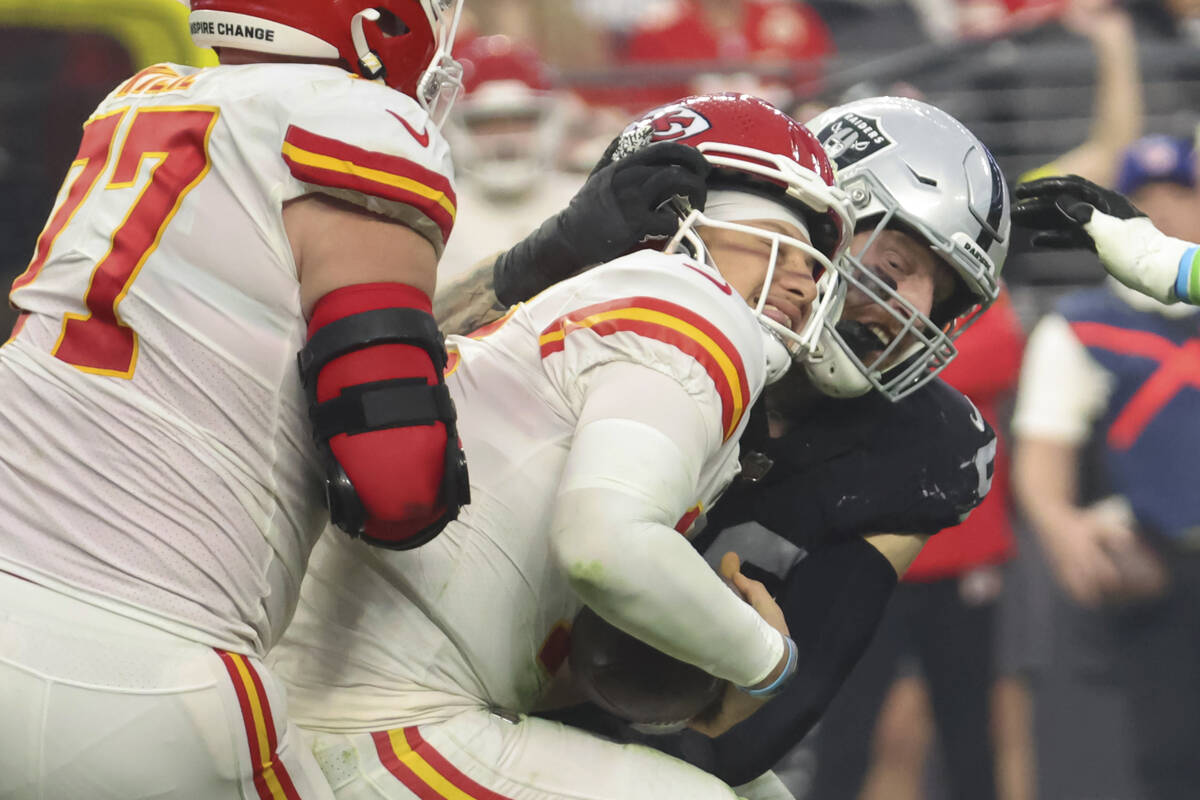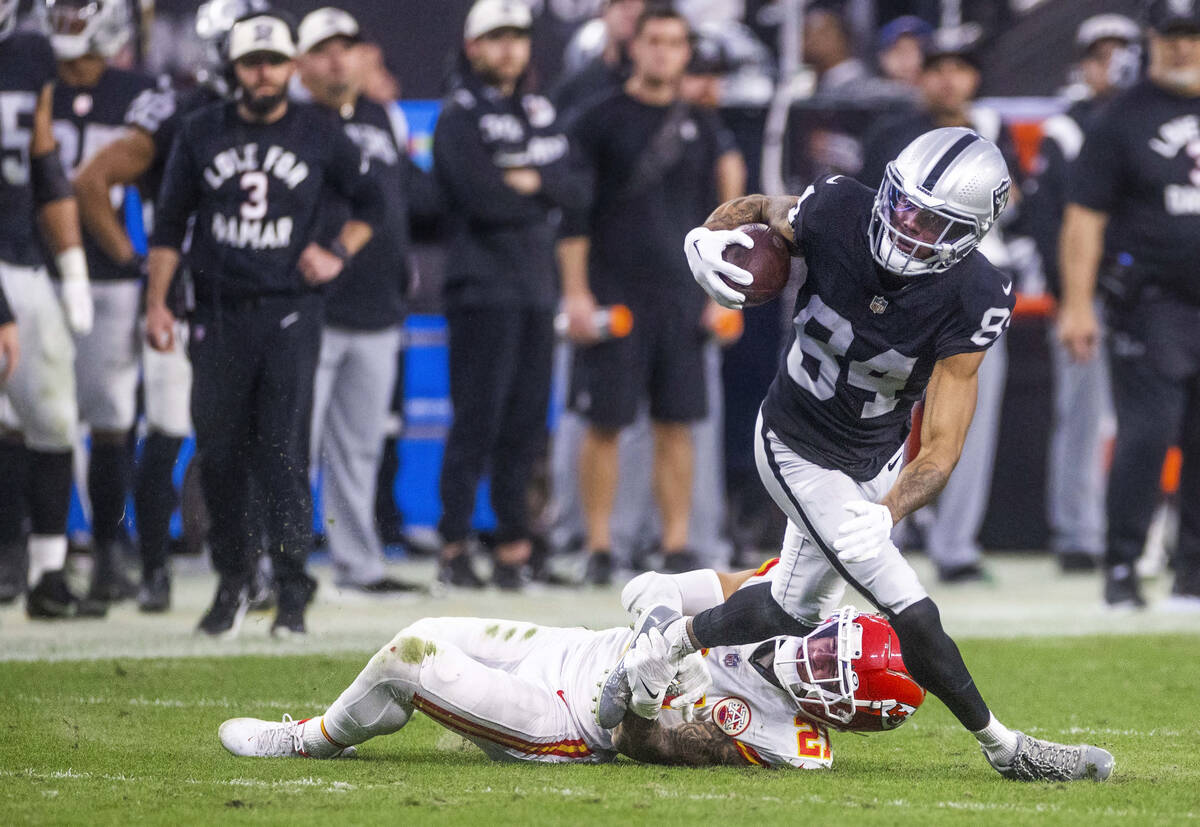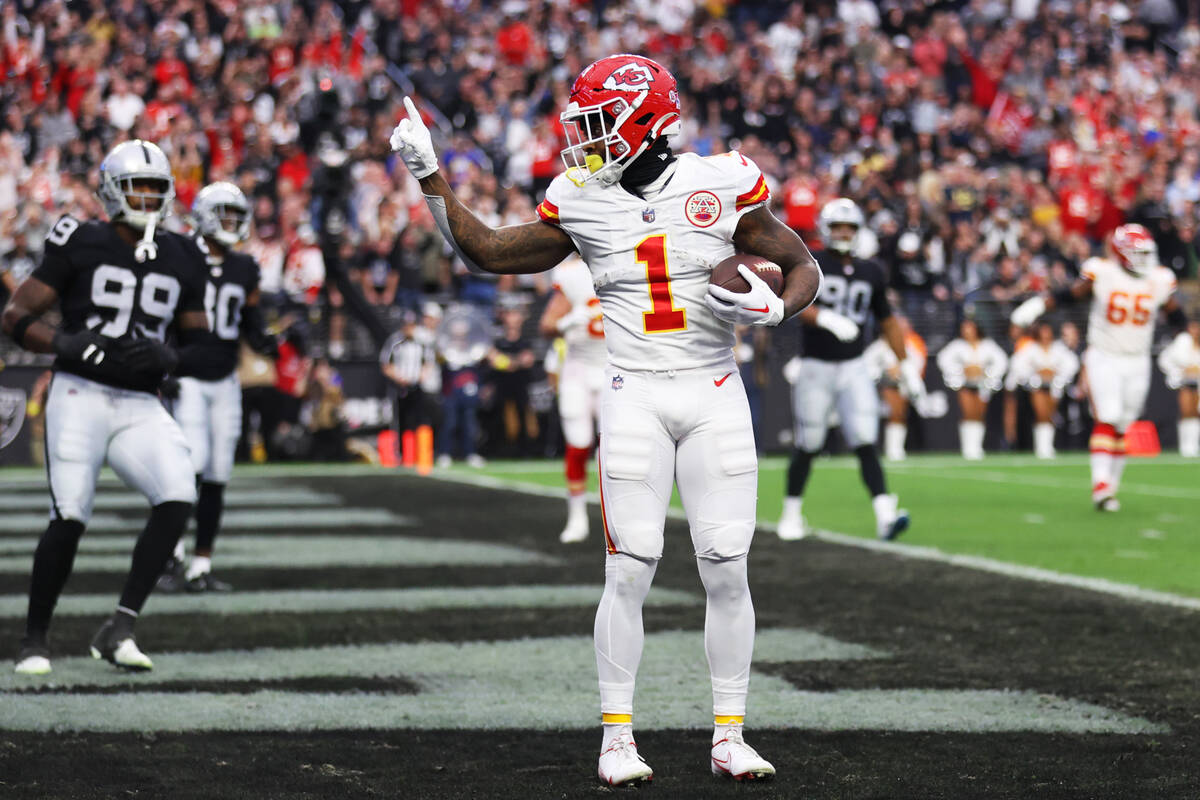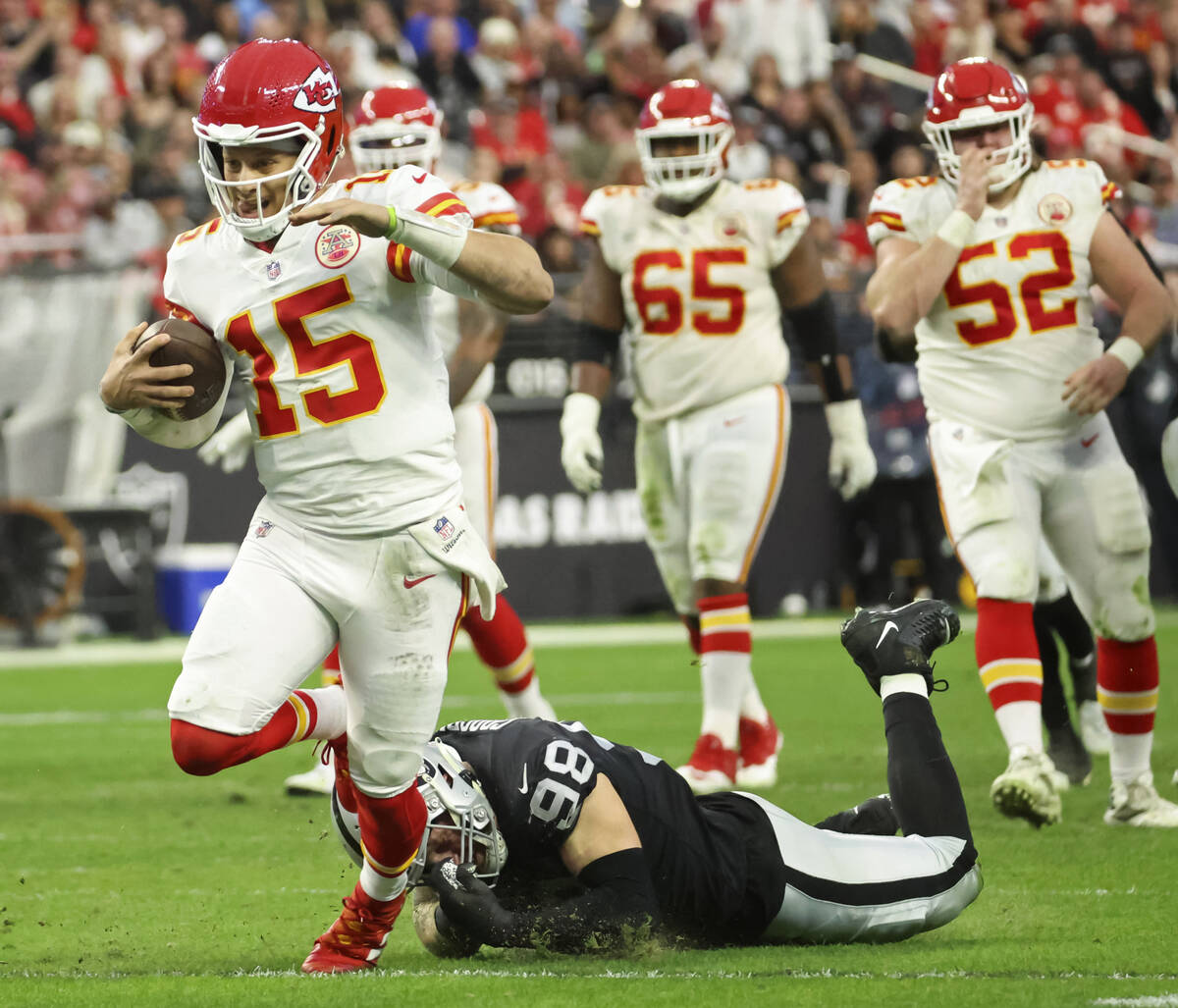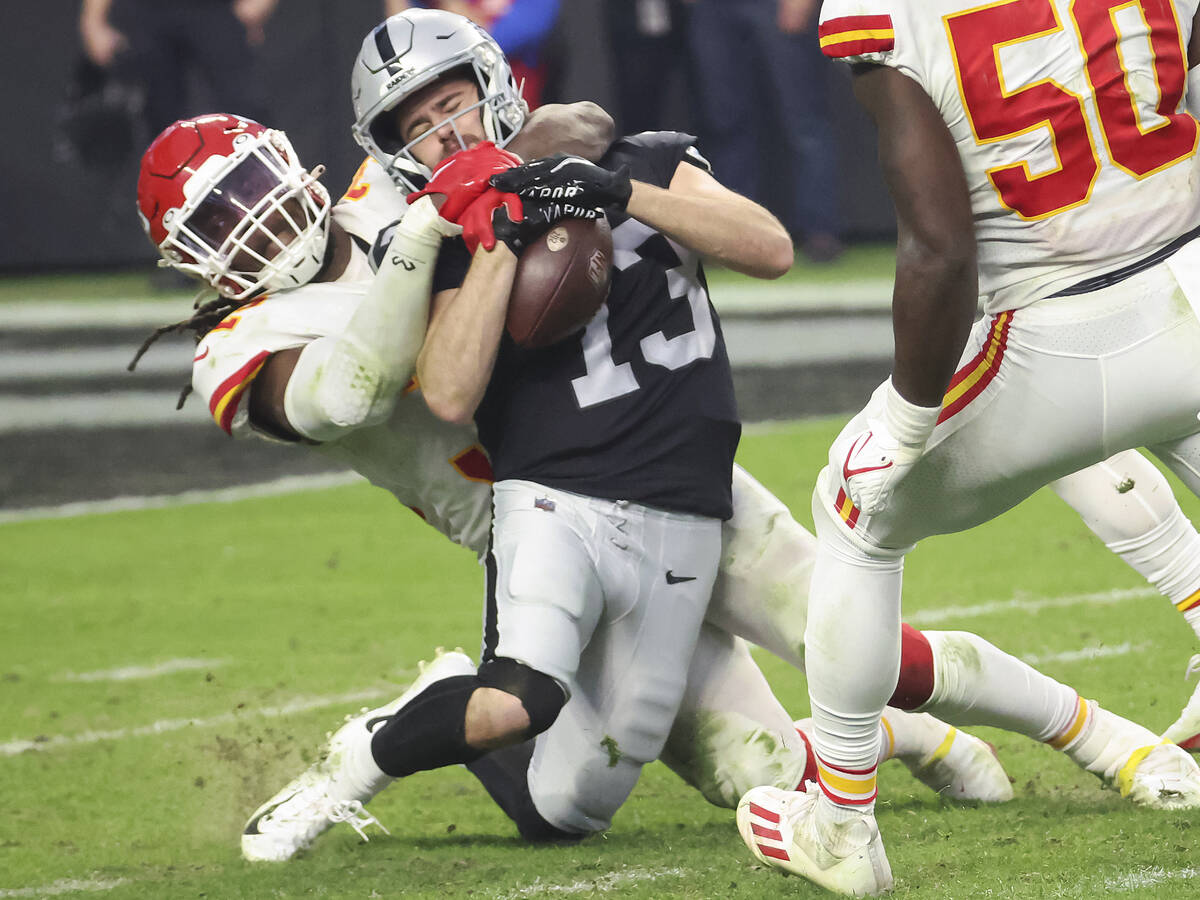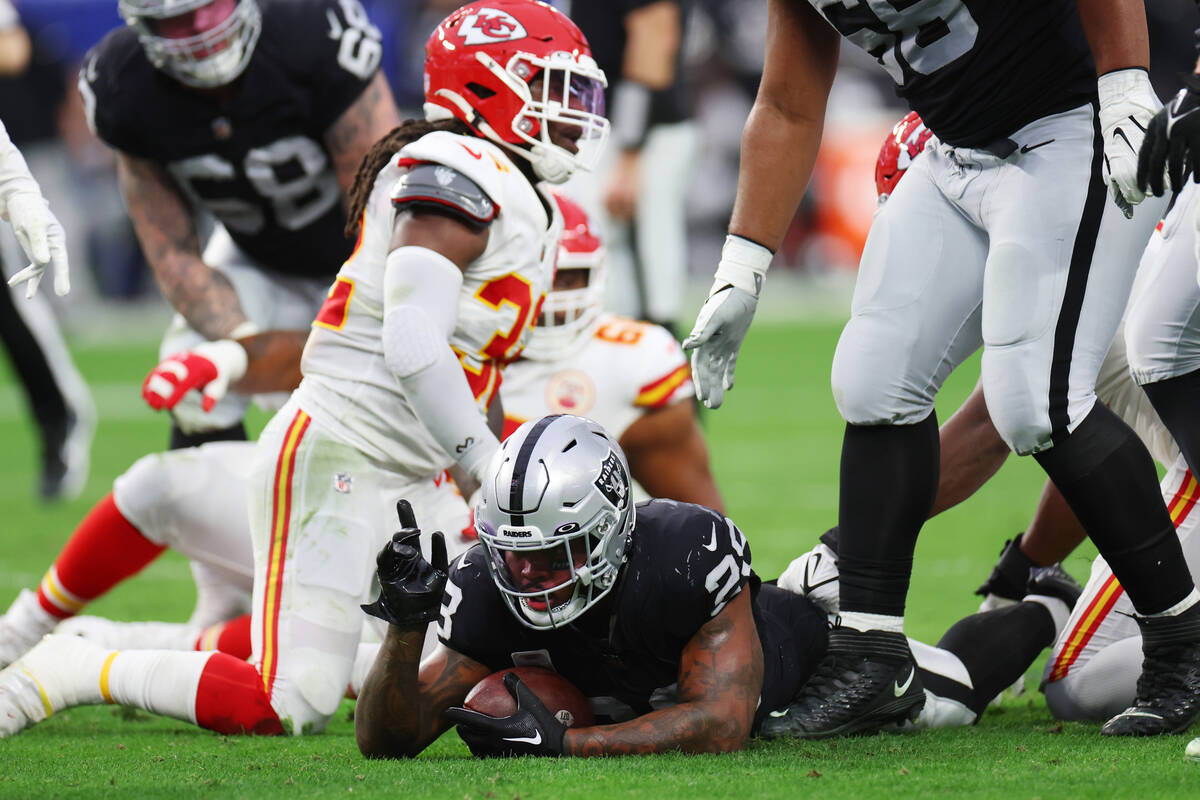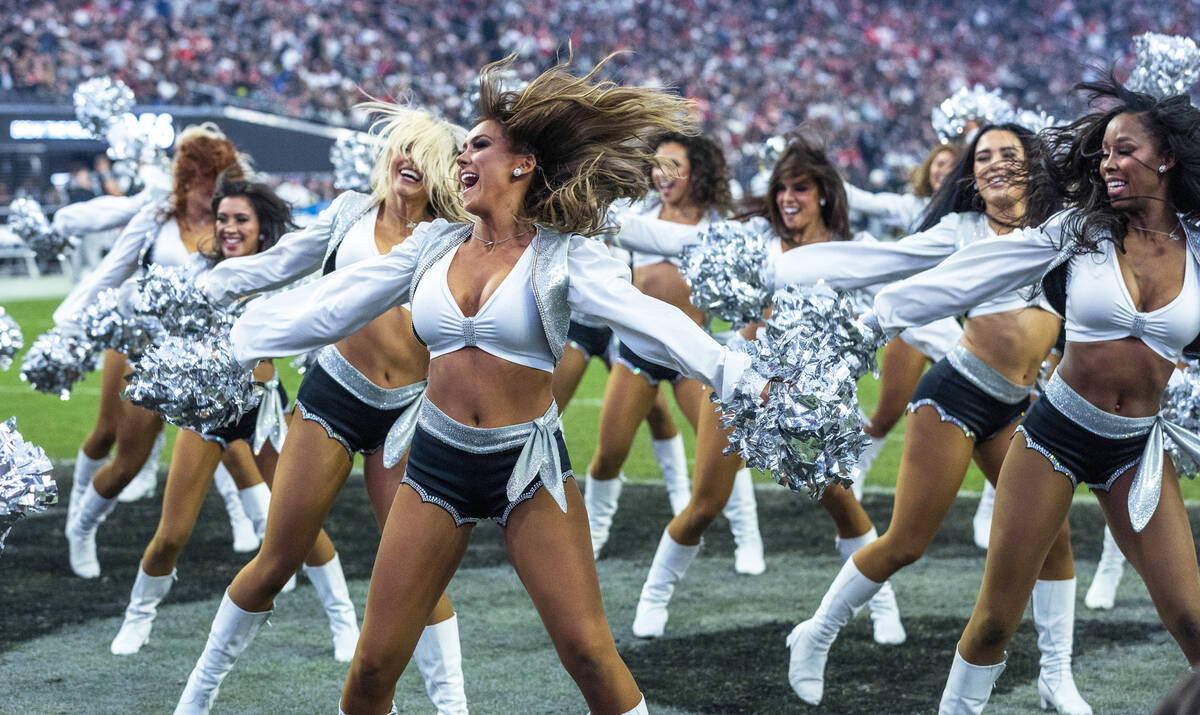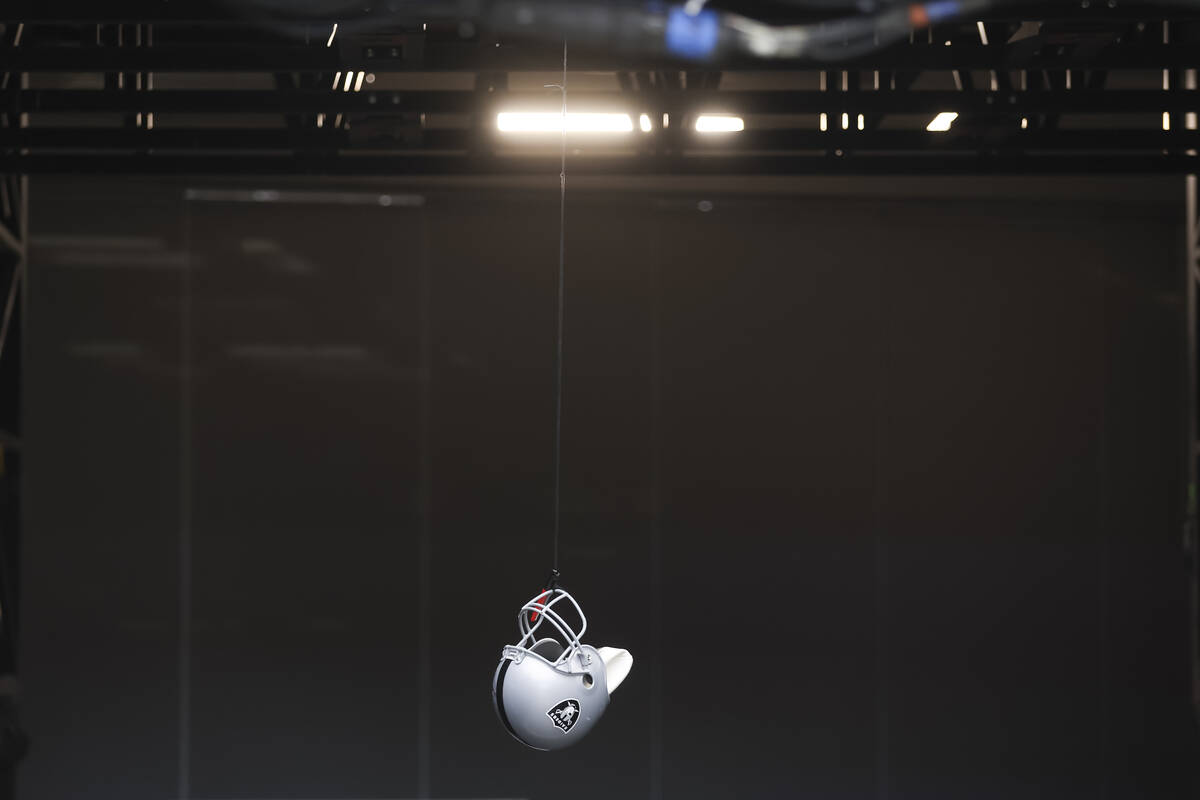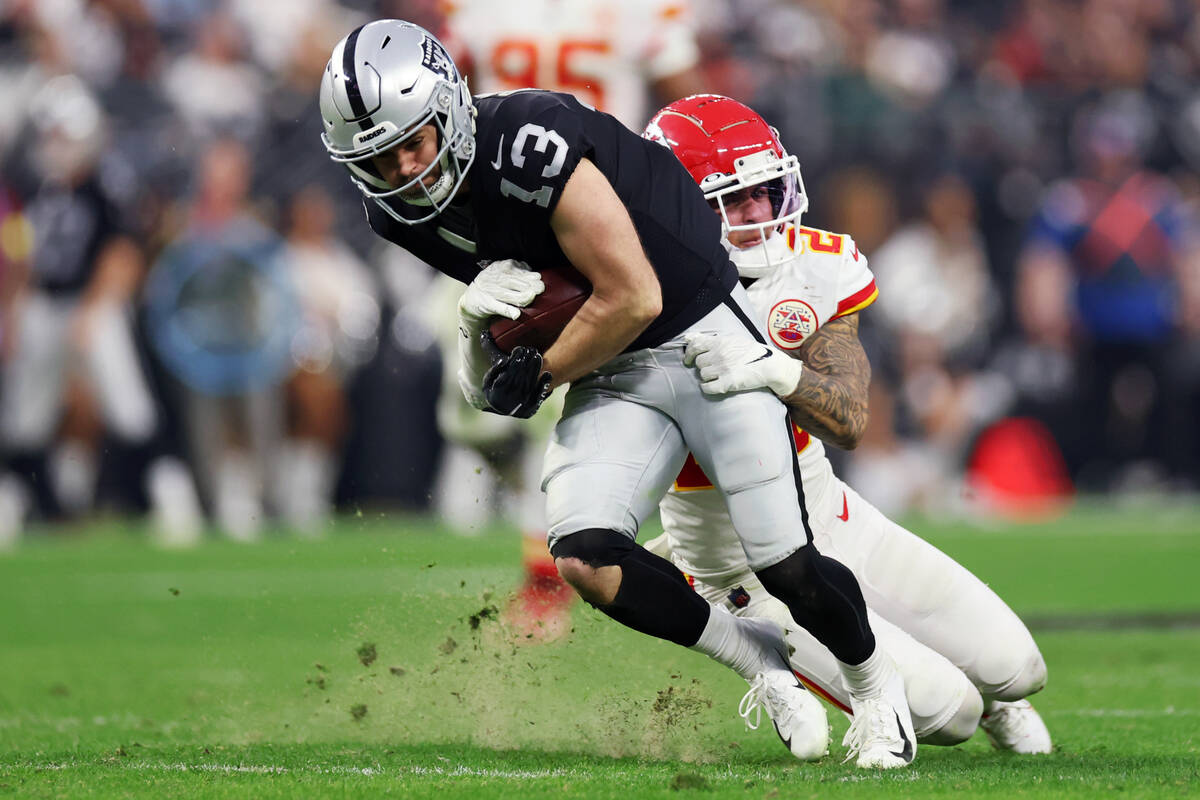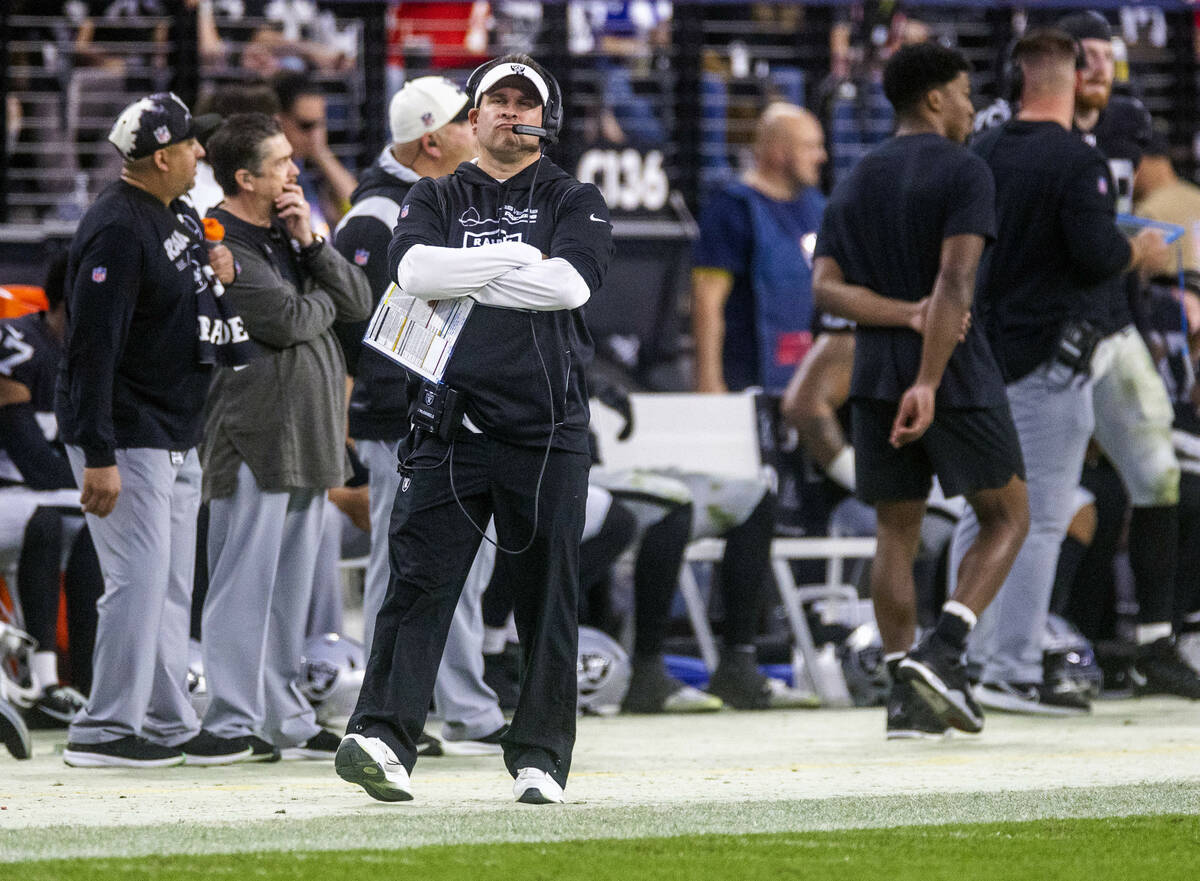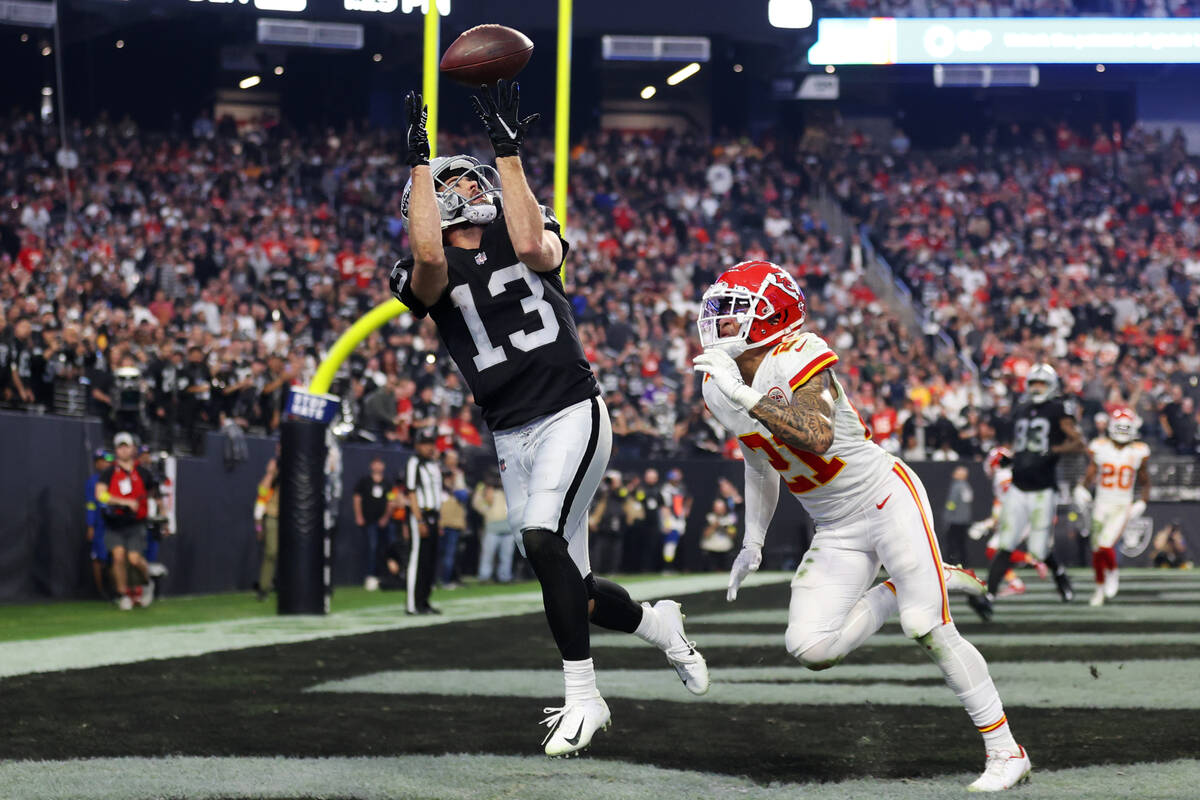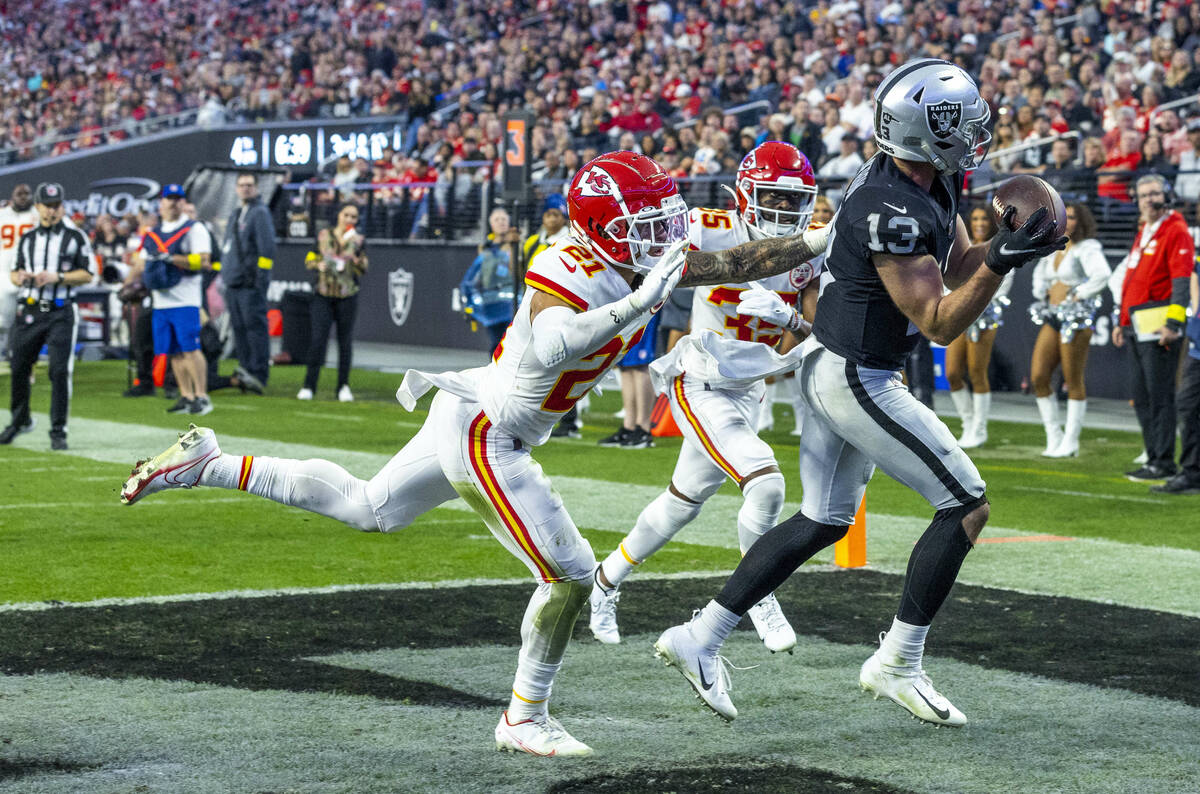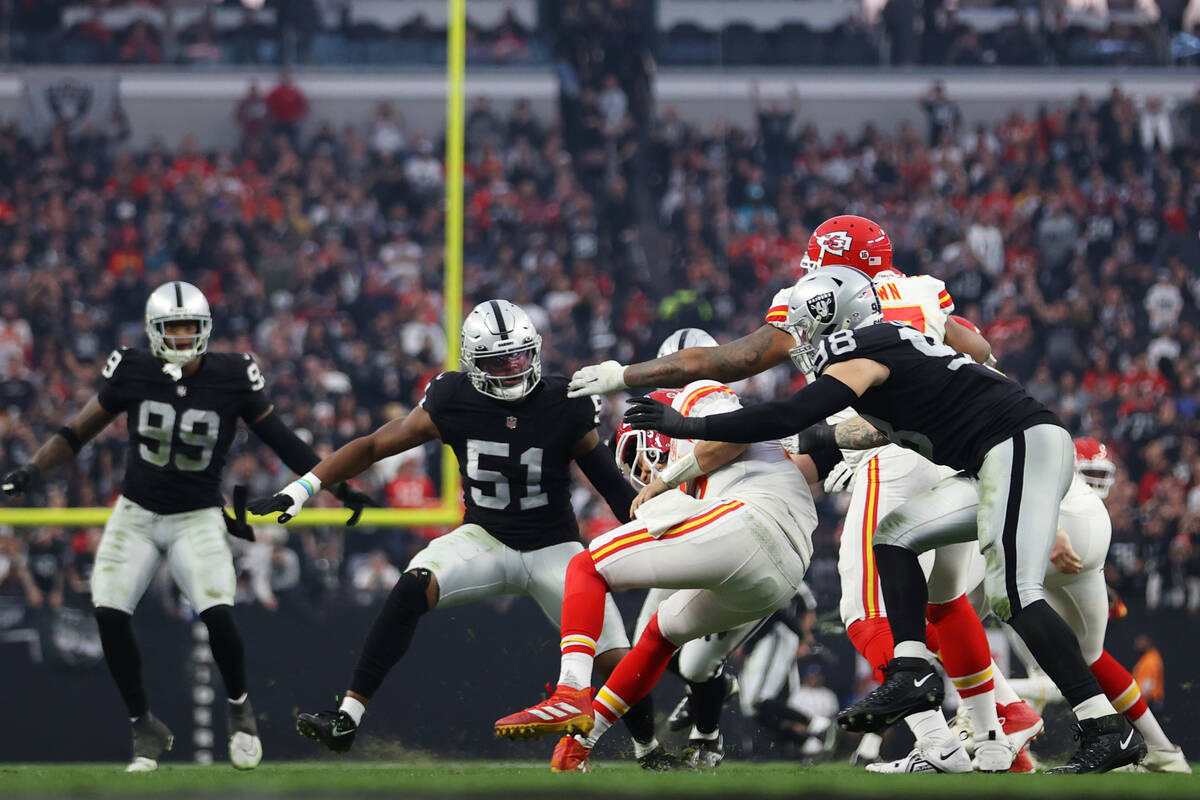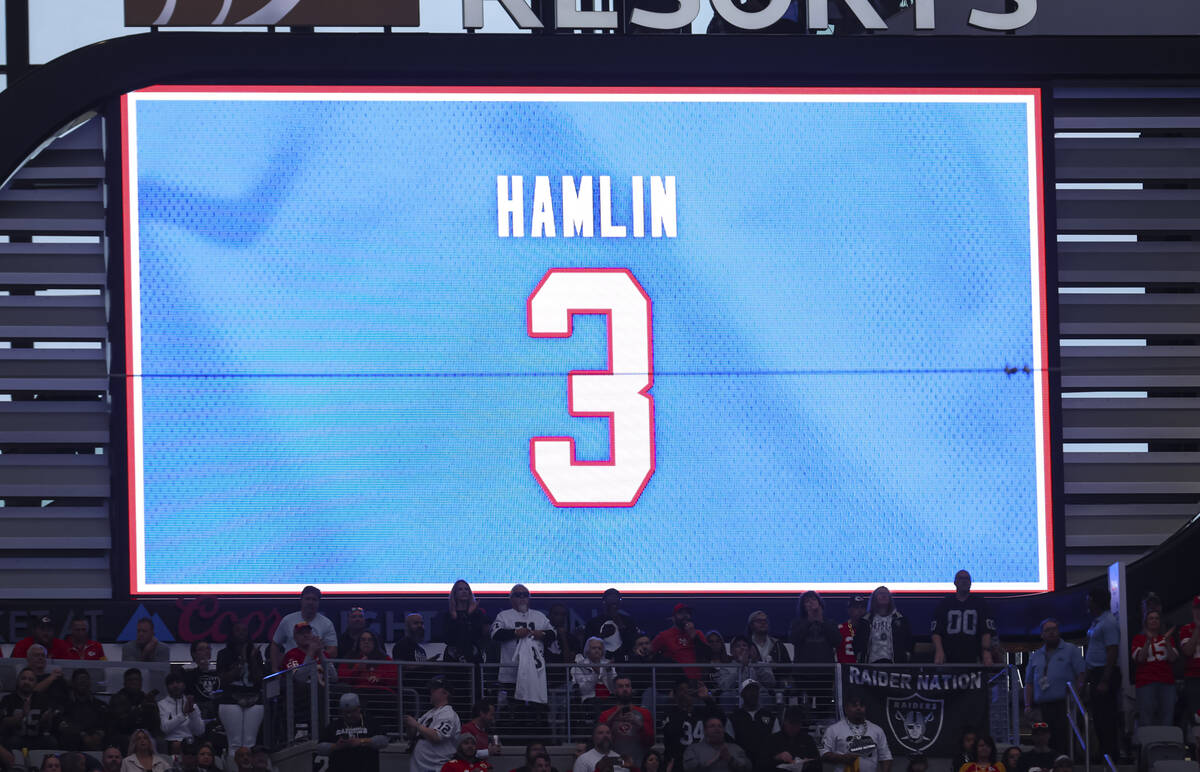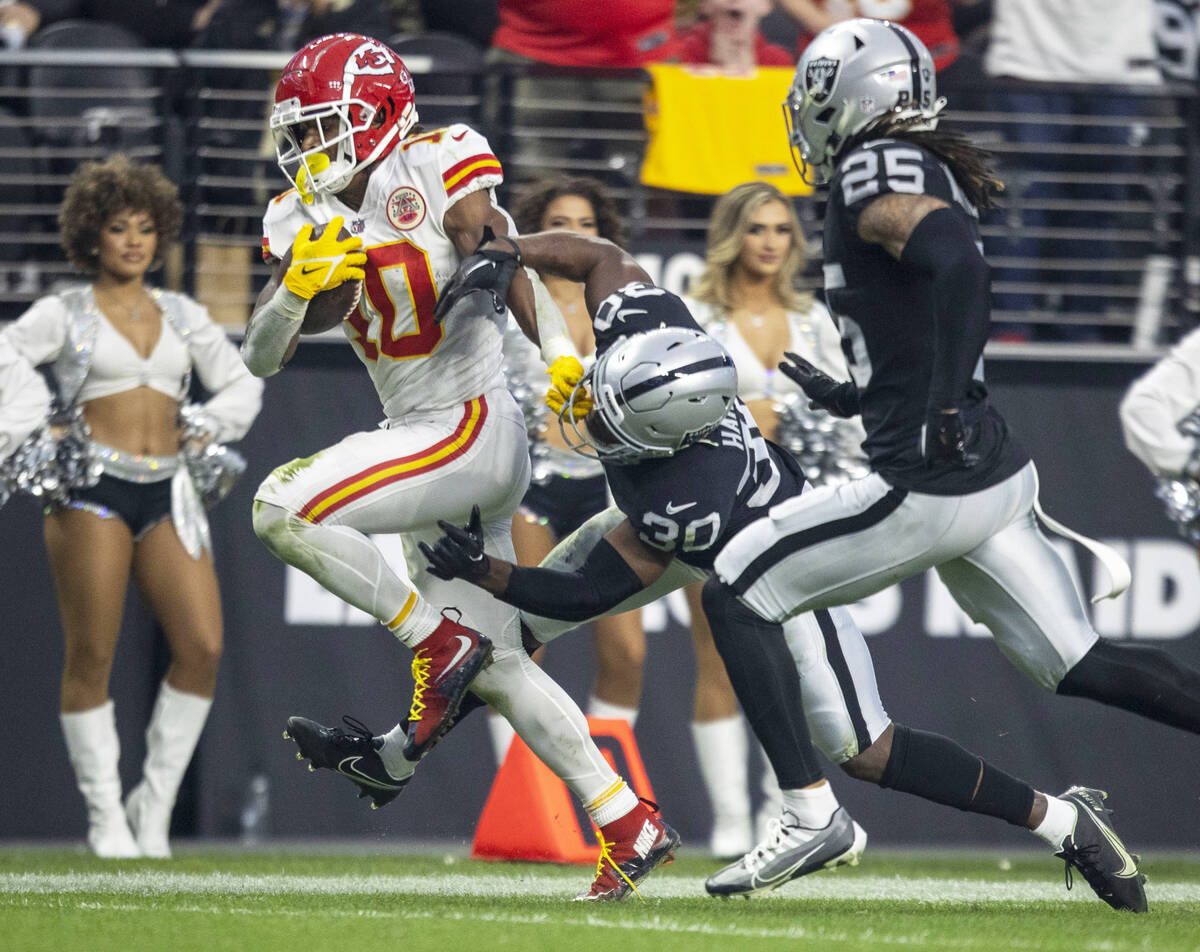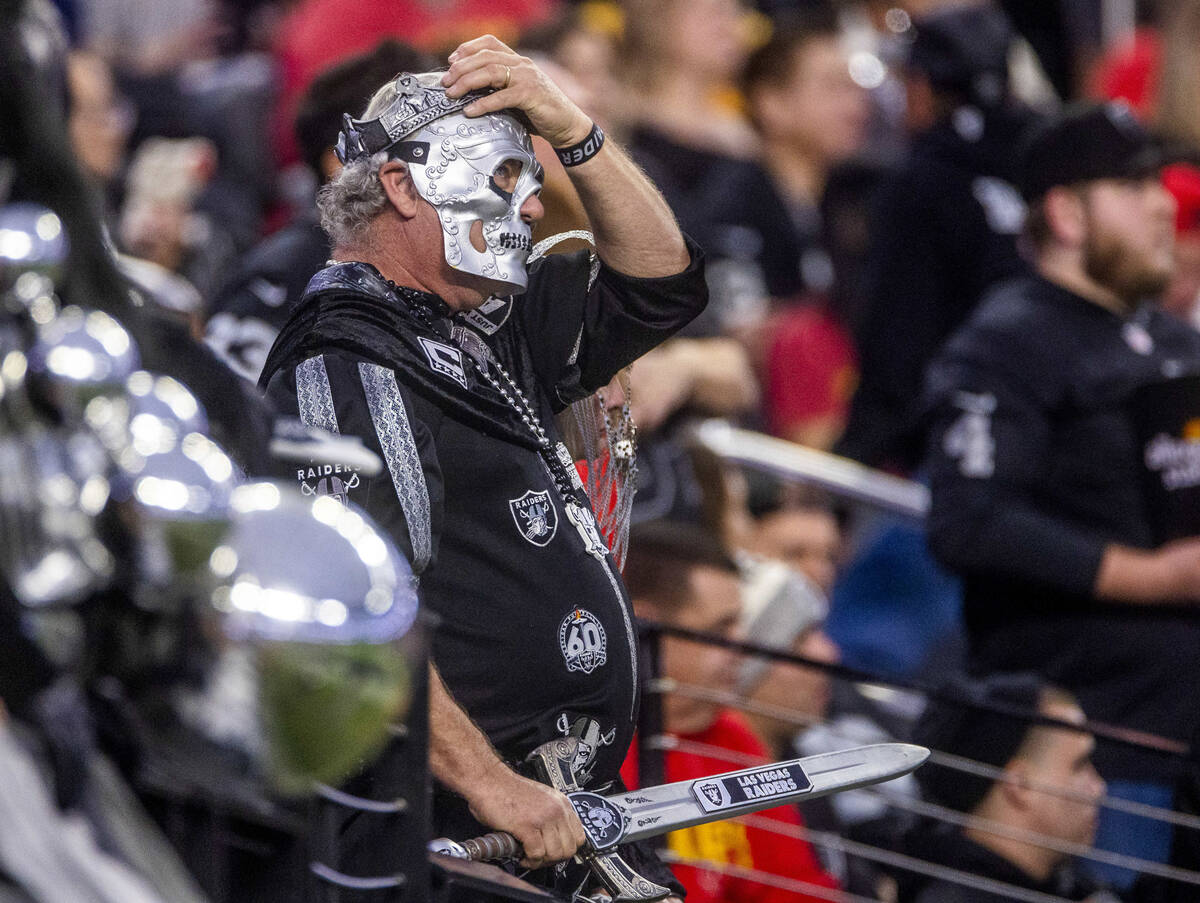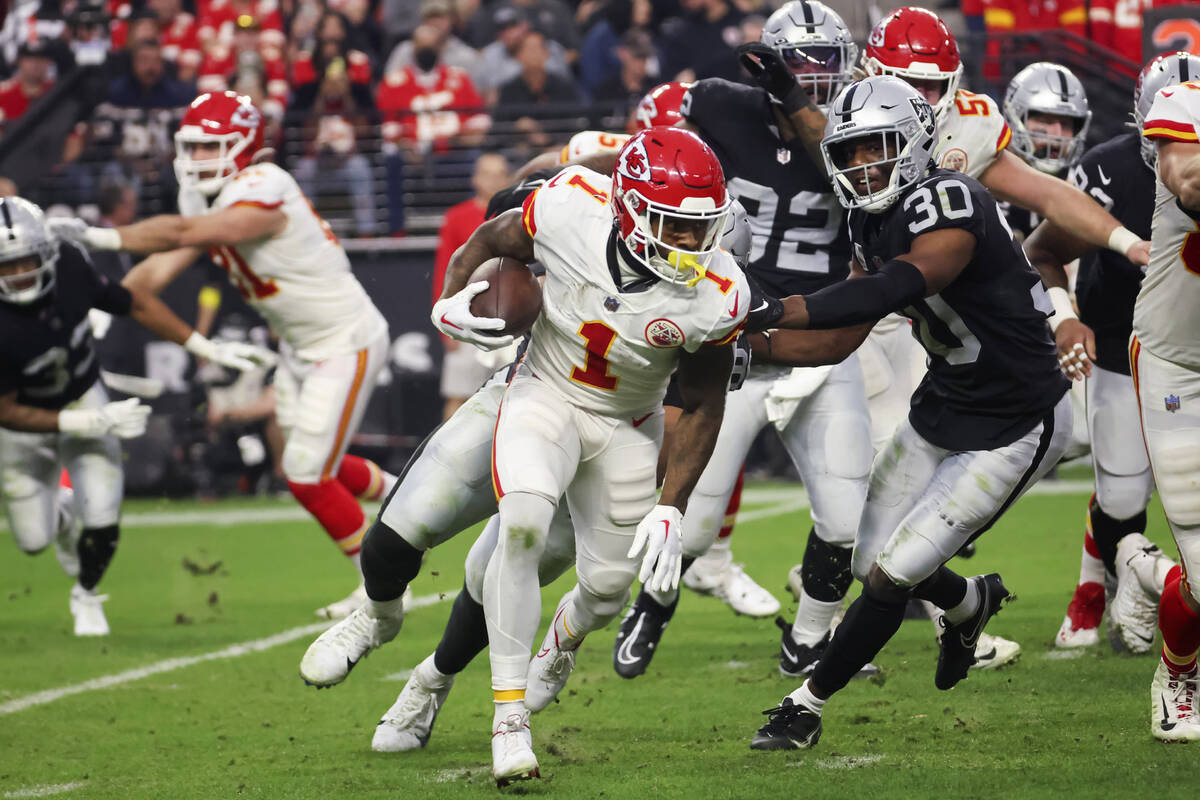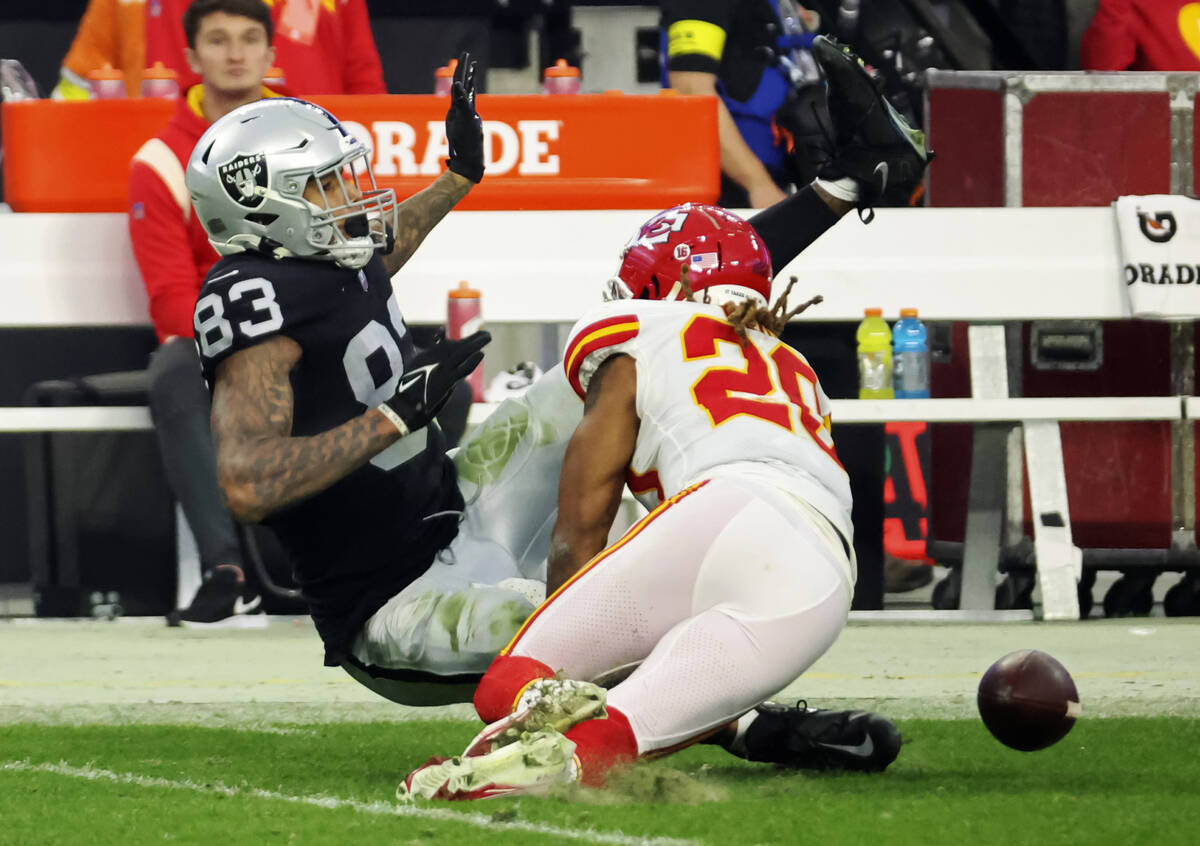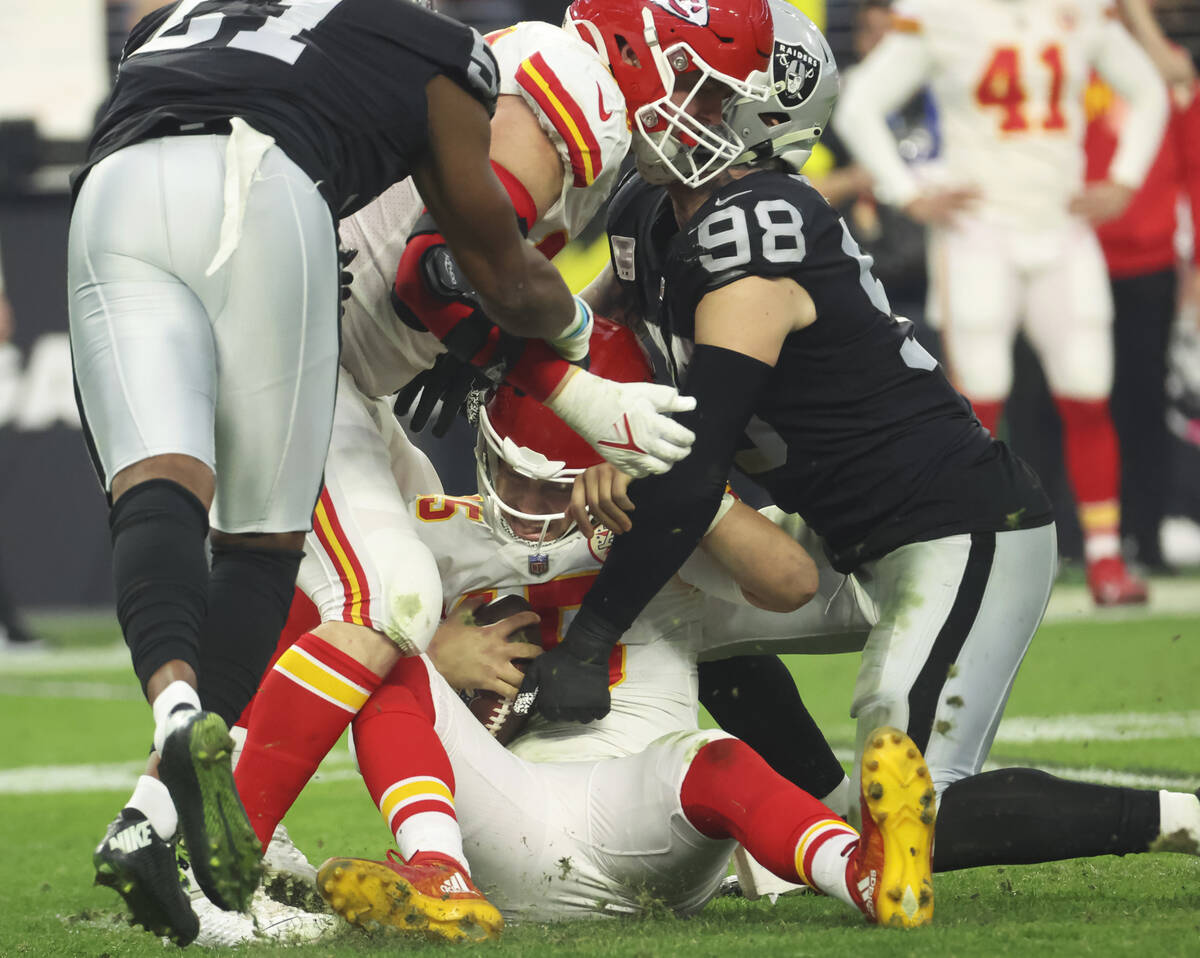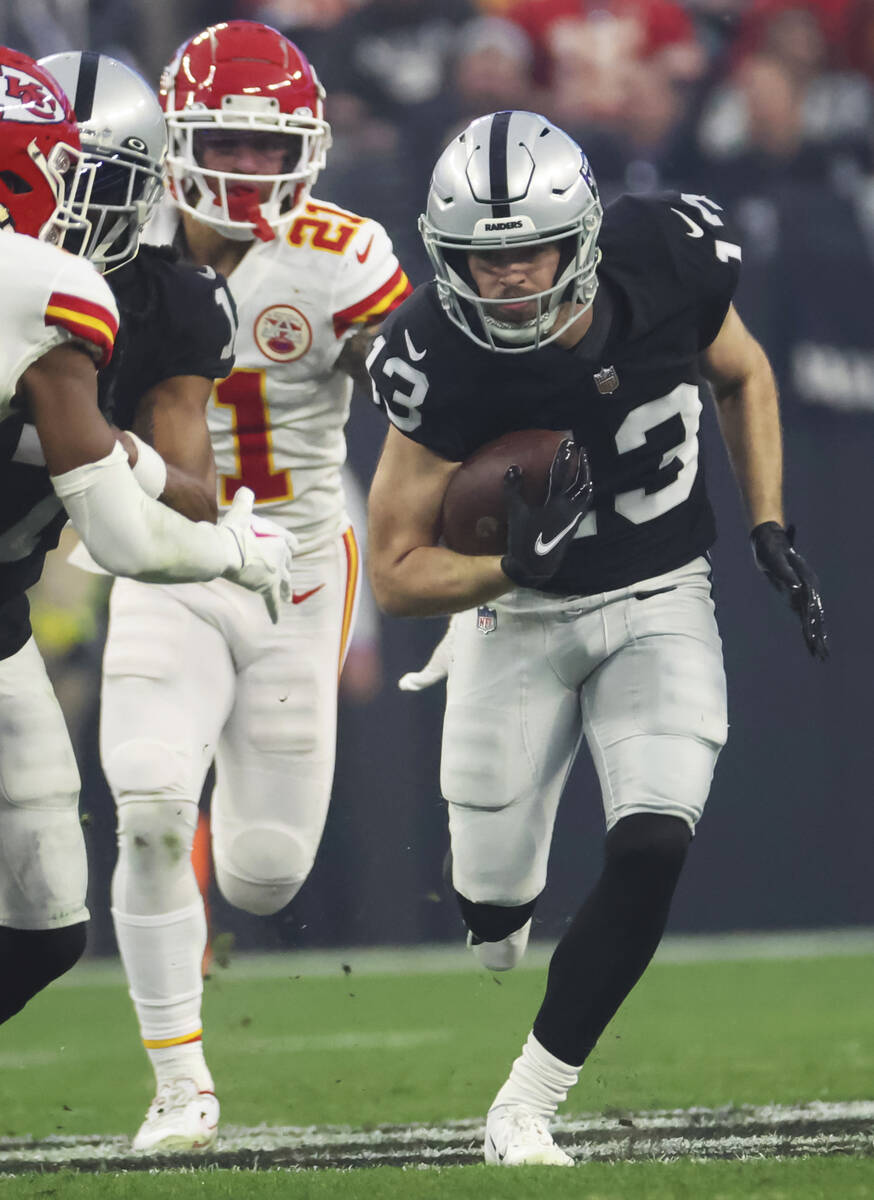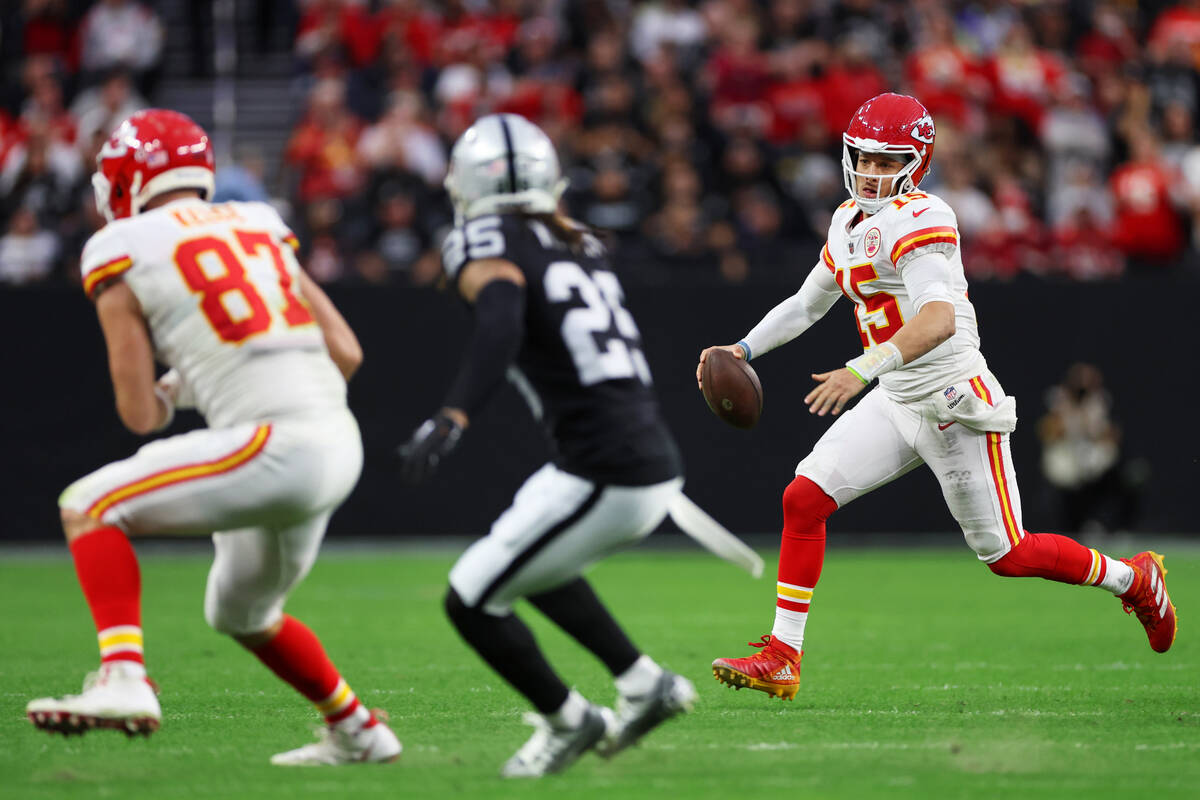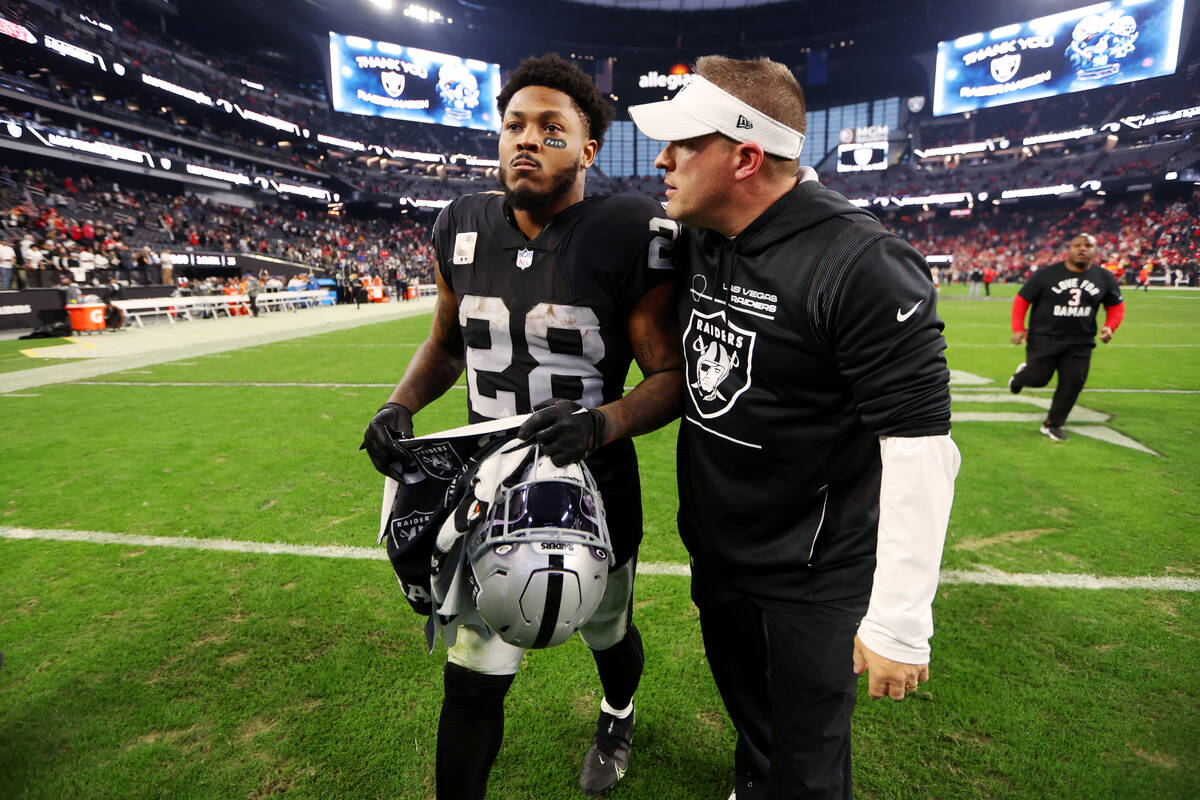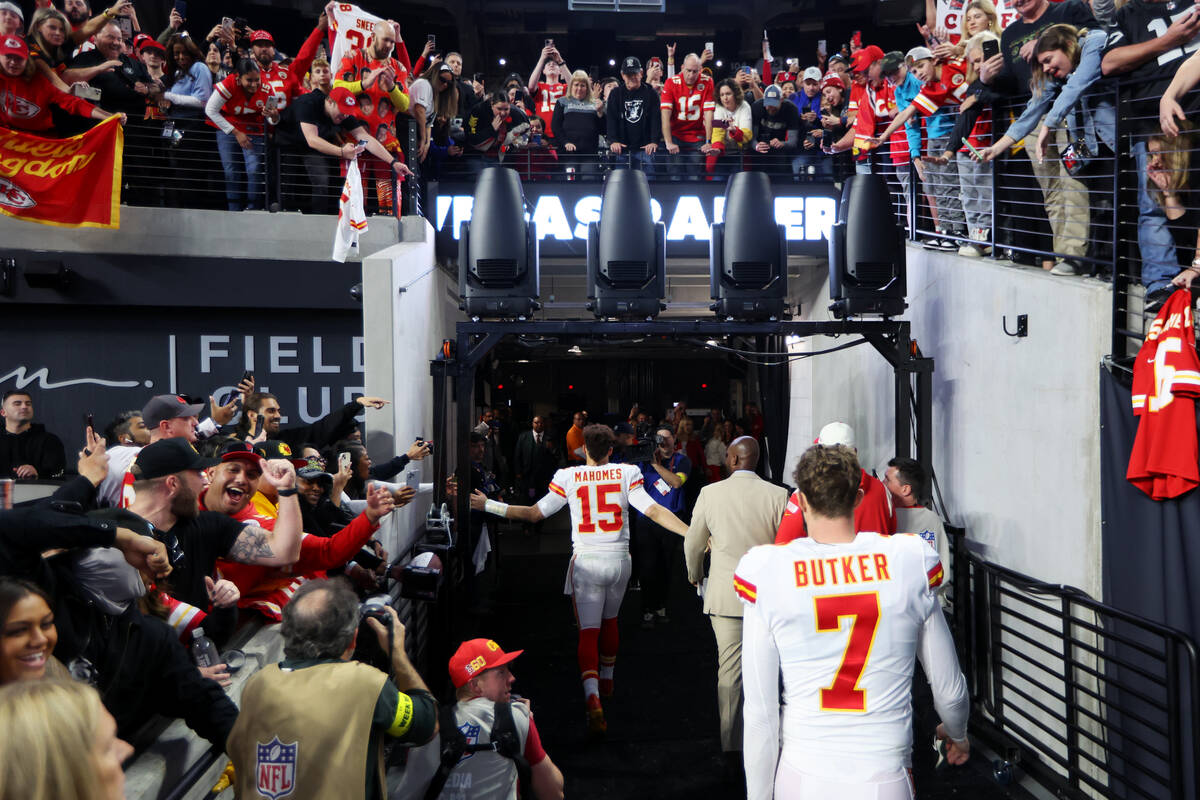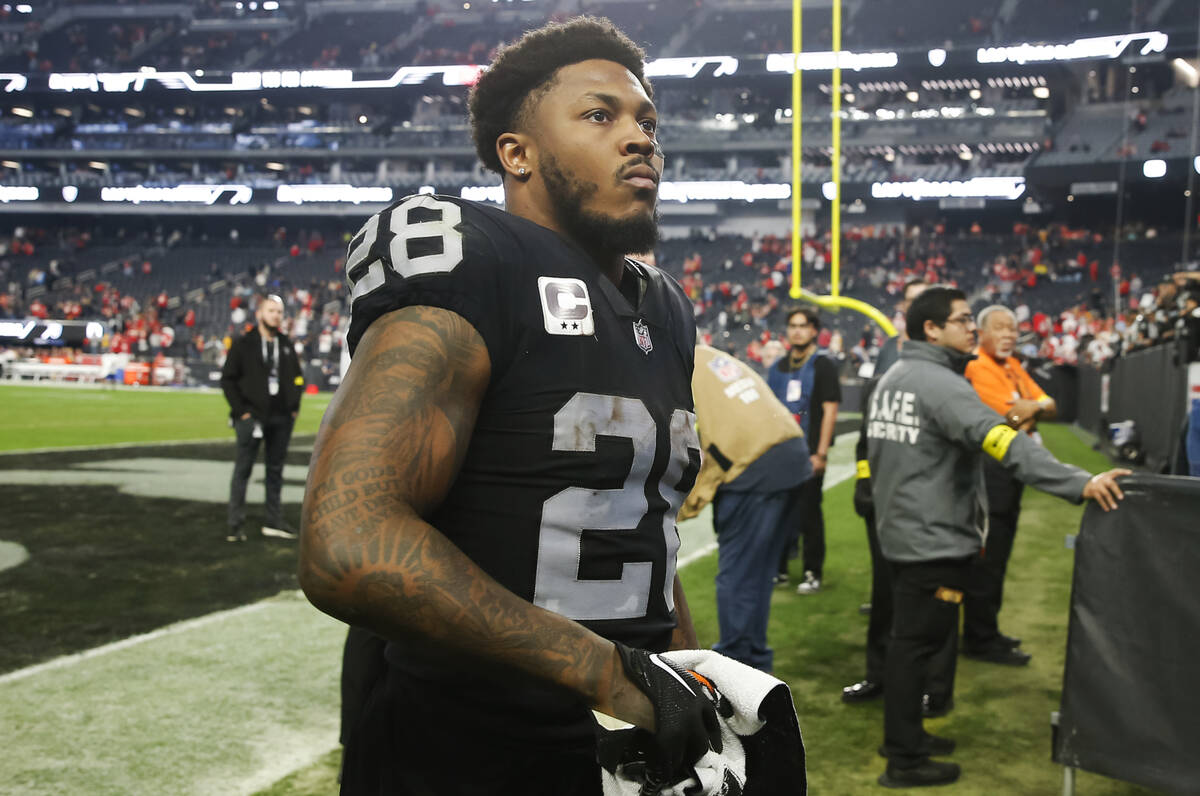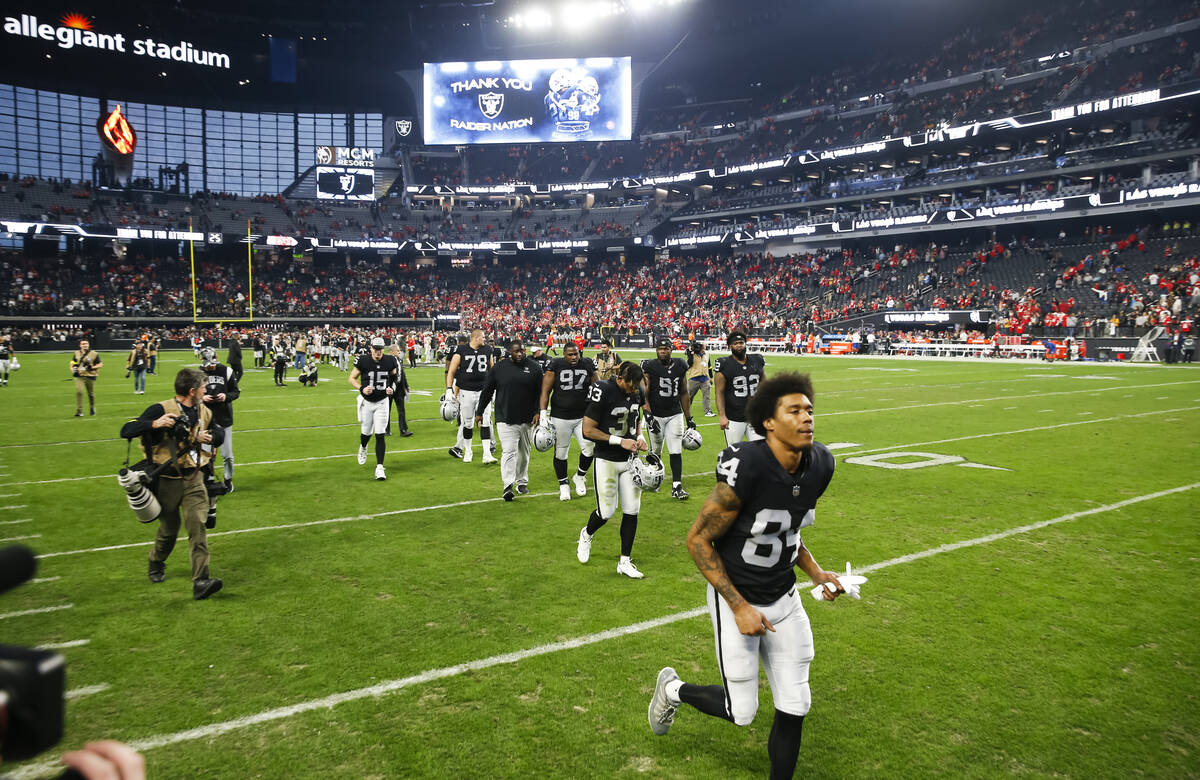 The end came with little resistance from the Raiders on Saturday.
Their season had been over for weeks, but the 31-13 thumping they took from the Chiefs at Allegiant Stadium officially closed the book on a season that never took off as expected and raised many more questions than answers.
The game they produced against their longtime AFC West rivals was indicative of two teams heading in opposite directions. The Chiefs (14-3) move forward as the No. 1 seed for the playoffs, the Super Bowl a realistic goal and as tight a grip as ever on the division.
The Raiders (6-11) are left to reassess and regroup, just as they have so many other times after being left in the dust by the Chiefs despite various coaching and leadership and roster overhauls in the past seven years.
The latest decision-making group of general manager Dave Ziegler and coach Josh McDaniels has been on the job less than one calendar year. But as they close in on their 12th month in charge, it isn't lost on them the challenge the Chiefs continue to present.
"They've been together for a long time," McDaniels said. "They've got a really good formula. They have a process in place, and it's pretty damn successful. We know who we are chasing."
Or, as safety Duron Harmon said: "They're the top dog. That's who everyone is chasing. It's who we're chasing. It's who the Broncos are chasing, and it's who the Chargers are chasing. Until somebody knocks them off, they're the king of the division."
In other words, the Chiefs are everything the Raiders want to be. But doing so means checking off a series of boxes from a to-do list that stretches long and far and touches almost every facet of their operation.
That task begins immediately.
"All around we've gotta kinda diagnose exactly what it was that led to us coming up short and fix it with personnel, scheme, everything," said Davante Adams, who finished his first season with the Raiders with 100 receptions for 1,516 yards and 14 touchdowns.
Not the least of which is identifying the team's next quarterback. And, simultaneously, upgrading the offensive line and overhauling a defense that has been left to rot as a result of years of bad drafting and free agency and trade decisions.
As for the quarterback, it's beyond obvious the Raiders are done with Derek Carr, who was benched two weeks ago and will be traded or released.
His replacement, Jarrett Stidham, came down to earth a bit Saturday after a scintillating debut last Sunday in an overtime loss to the 49ers. He threw for 219 yards with one touchdown and one interception, and with his contract expiring soon, he remains a candidate to return on a new deal. If his role is anything more than a backup, though, it means the Raiders struck out on their plan to bring in a veteran quarterback such as Tom Brady or Jimmy Garoppolo.
Stidham was under heavy siege Saturday, the result of the Chiefs' defensive line bullying the Raiders' offensive line. To close the gap on Kansas City, it's imperative that Ziegler and McDaniels upgrade the protection.
Chiefs quarterback Patrick Mahomes wasn't spectacular, throwing for 202 yards and a touchdown, but he didn't need to be against a depleted Raiders defense that, even at full strength requires a significant overhaul.
"There's a lot of things we can look at, and we're gonna address them," McDaniels said.
If it's any solace, the Raiders did play competitively in all but two of their games. Of their 11 losses, they were within one score in nine of them. As frustrating as those close losses were, there's encouragement, too.
"There's just too much good that we put on tape to come out of this empty-handed," tight end Foster Moreau said. "The worst thing about making mistakes is not learning lessons. And I think we've learned plenty of lessons."
The task now is truly heeding them. And making sure changes are made to close the gap on the best the AFC has to offer.
Contact Vincent Bonsignore at vbonsignore@reviewjournal.com. Follow @VinnyBonsignore on Twitter.