Raiders to visit 2 local high school football games
August 23, 2017 - 2:25 pm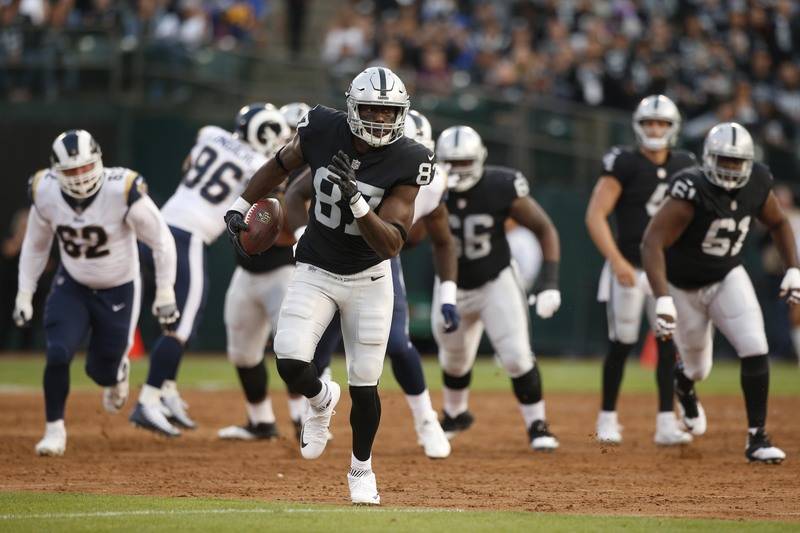 In an effort to reach out to their future community, the Raiders will pay visits to two high school football games this weekend.
Raiders alumni and Raiderettes will be on-hand to assist with the coin toss and kick off the 2017 season when Palo Verde opens its season at Sierra Vista at 7 p.m. Friday, and when Liberty hosts Saguaro, Arizona, at 7 p.m. Saturday.
As part of the special High School Football Kickoff Kit initiative, the Raiders will also celebrate each high school in Clark County with customized banners, cheer cards, pom-poms and eye black.
Contact Ben Gotz at bgotz@reviewjournal.com. Follow@BenSGotz on Twitter.