Raiders WR Amari Cooper keeps steady despite slump
October 14, 2017 - 1:57 pm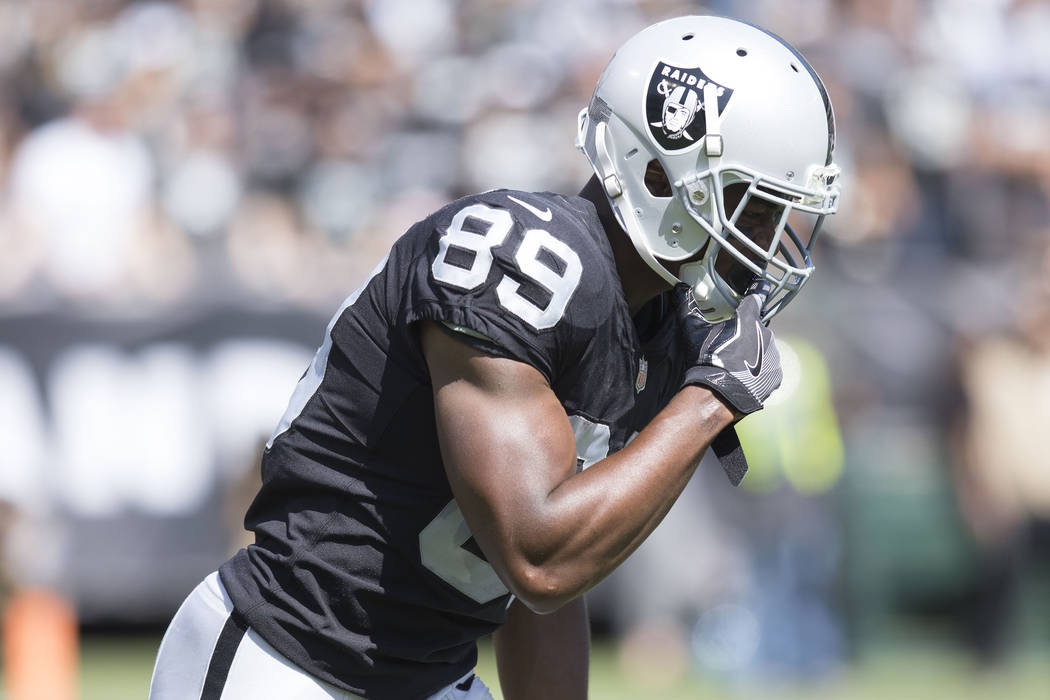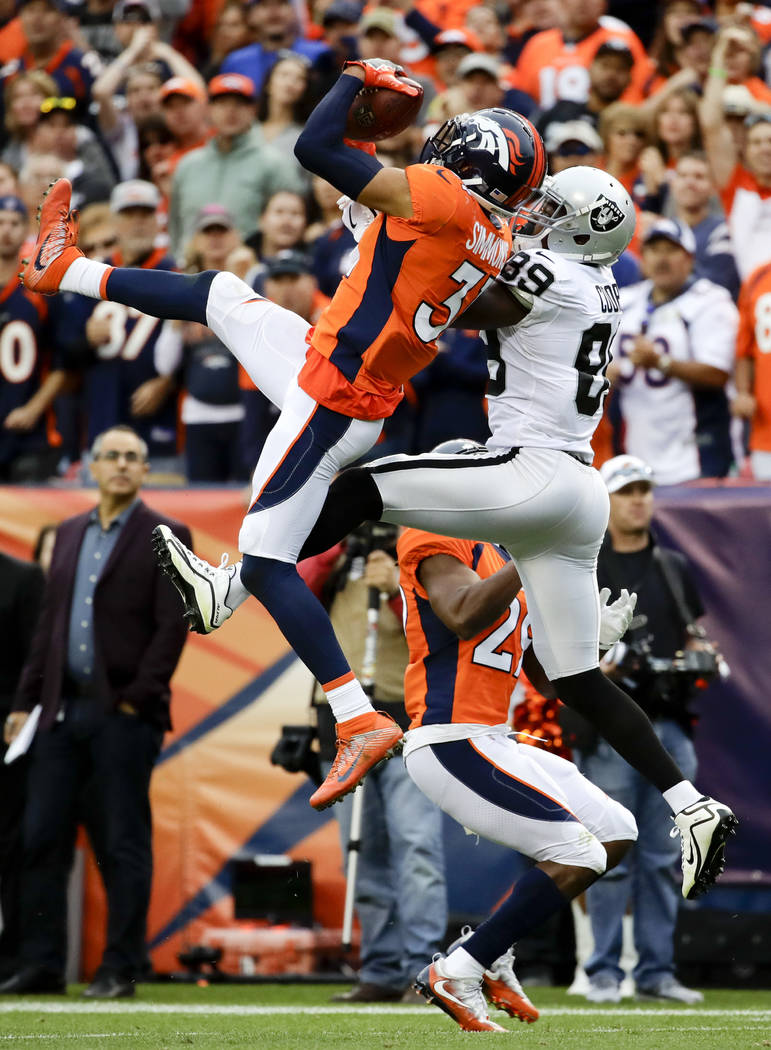 ALAMEDA, Calif. — If the football field at the Oakland Alameda-County Coliseum was a basketball court, Amari Cooper would have created two sounds — a screech of panic from sneakers and the defeated thud of the defender's posterior — as he blew past a Baltimore Ravens cornerback last Sunday in the third quarter.
He began a slant route with a jump stop off the line of scrimmage.
From there, he transitioned to a crossover, planting his left foot as if he was about to sprint 40 yards but instead delivering a sharp, lateral cut with his right foot to leave Lardarius Webb crumpled to the turf.
Cooper was wide open. Quarterback EJ Manuel didn't see him.
What happened next was perfectly Cooper.
"He kind of laughed it off," Manuel said. "He was like, 'Hey, man, next play.'"
The Raiders (2-3) will return to the Coliseum on Sunday, looking to jump-start Cooper, their offense and season against the Los Angeles Chargers (1-4). Cooper has experienced a slow start to his 2017 campaign, something for which he accepts some fault. But if the team is to snap a three-game losing streak, it would be well served to borrow a page from its two-time Pro Bowl wide receiver.
Stay composed. Be patient.
Trust this rut will turn.
Cooper's cold start has tested a cool streak in his personality. He's committed an NFL-high seven drops, but none was met with an emotional outburst; he drew no penalties for unsportsmanlike conduct. There were a handful of plays last Sunday in which he was open but not targeted. Still, no cameras caught him screaming or gesturing at a teammate or coach. In the locker room afterward, he didn't sound off to reporters about needing the damn ball.
Cooper kept constant.
"That's how I look at it," Cooper said. "Just keep being me. Keep doing me. Stay true to who I am, and the ball will find me. … I try to stay calm and cool."
Each Wednesday, the 23-year-old holds court at his locker.
He waits for reporters to finish their news conferences with coach Jack Del Rio and quarterback Derek Carr outside. Generally, Cooper fiddles with his phone to kill time, sometimes playing an online chess game. Then, reporters file in, surround him, and the questions begin.
Each time, Cooper thoughtfully listens before calmly delivering a straight-to-the-point answer. On occasion, he might laugh if he finds the phrasing to a question humorous. More often, if there is laughter, it comes from the reporter pool reacting to a terse, concise nature by which he answers even the longest, most drawn-out questions.
Cooper is not being rude.
This is him. He was laid back in 2015 and 2016 amid scorching first halves to his season. His temperament hasn't shifted now despite having totaled 13 catches for 118 yards and one touchdown in five games.
"That's Amari, man," wide receiver Seth Roberts said. "Amari has always been cool, calm and collected. If you don't really know him, you won't understand him. He's just like me: happy, smiling all the time. Amari's just always ready. He's going to be ready. These bumps that we've had, I feel like we're going to get over them, starting this week and just take off from here."
Carr can be the Raiders' mode of transportation.
He will start Sunday after a one-game absence to a transverse process fracture in his lower back. There is something almost symbolic in his return, a sense of starting over for a team that could use the spark. His presence should only help a certain playmaker whose struggles seem inevitable to end.
Wide receivers who slump all season don't run routes like Cooper.
They also don't stay this calm.
More Raiders: Follow all of our Raiders coverage online at reviewjournal.com/Raiders and @NFLinVegas on Twitter.
Contact reporter Michael Gehlken at mgehlken@reviewjournal.com. Follow @GehlkenNFL on Twitter.
Chargers vs. Raiders
When: 1:25 p.m. Sunday
Where: Oakland Alameda Coliseum, Oakland, Calif.
TV/Radio: KLAS-8; KDWN-AM (720), KCYE-FM (102.7), KWWN (1100 AM, 100.9 FM)
Line: Raiders -3 1/2; total: 50 1/2