Several Raiders injured in preseason loss to Cowboys
August 26, 2017 - 8:25 pm
Updated August 27, 2017 - 12:37 am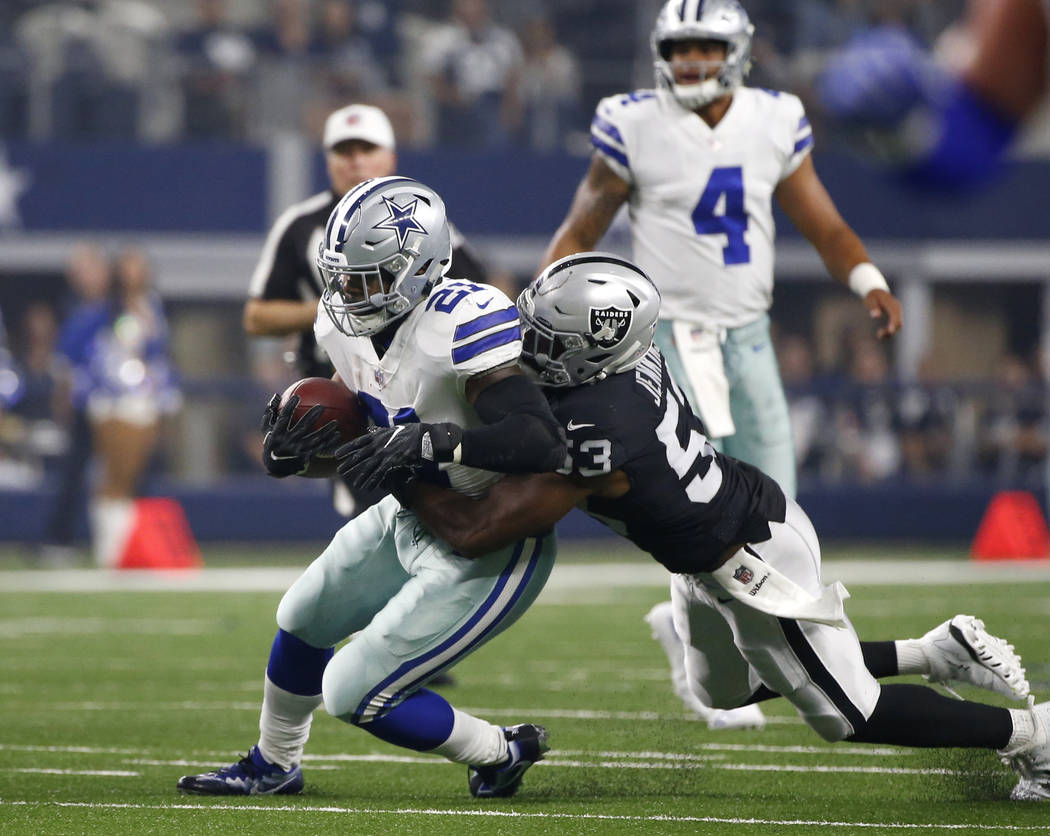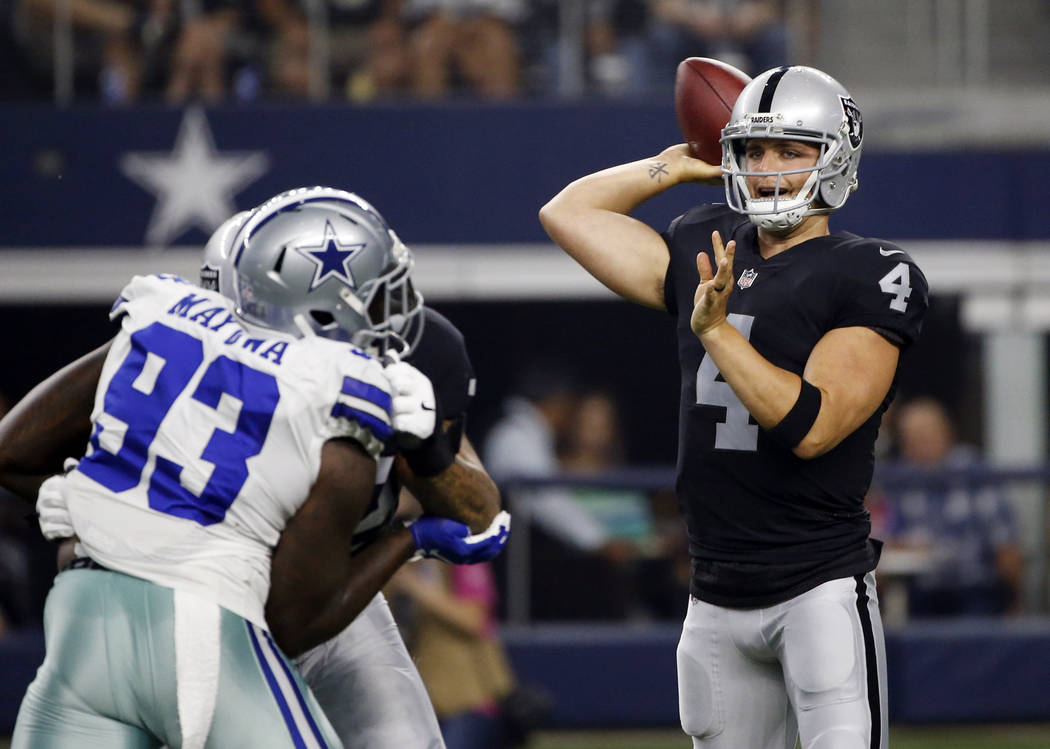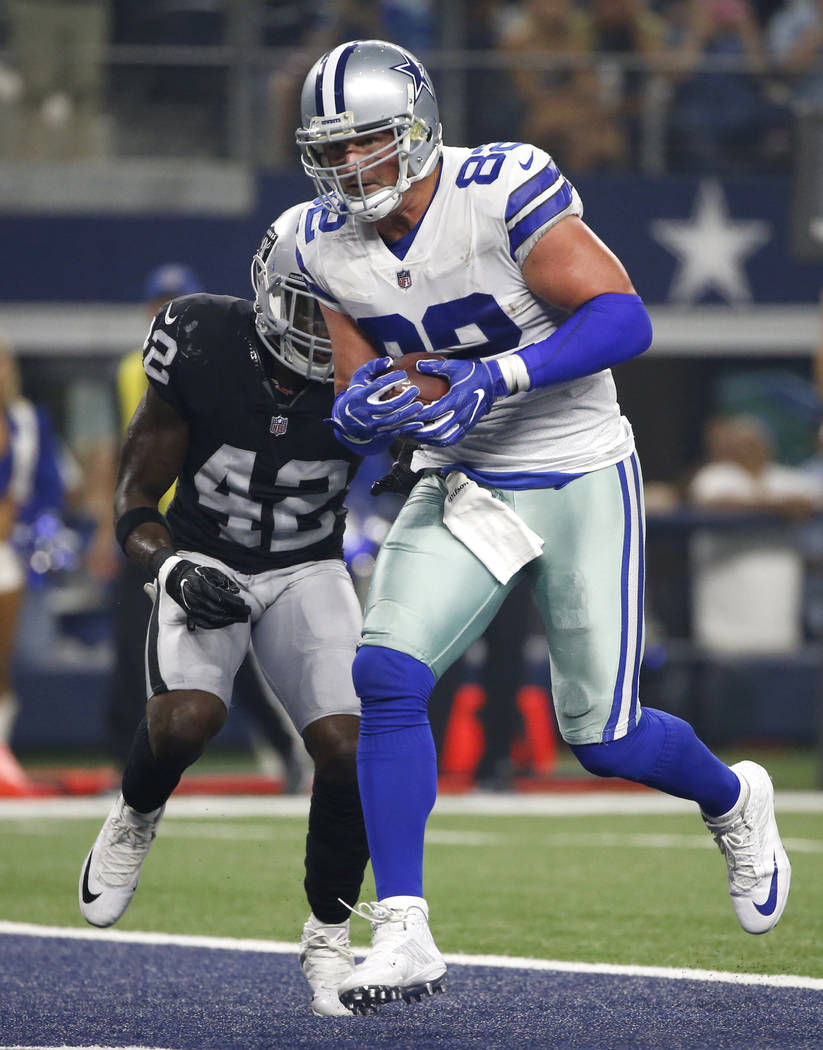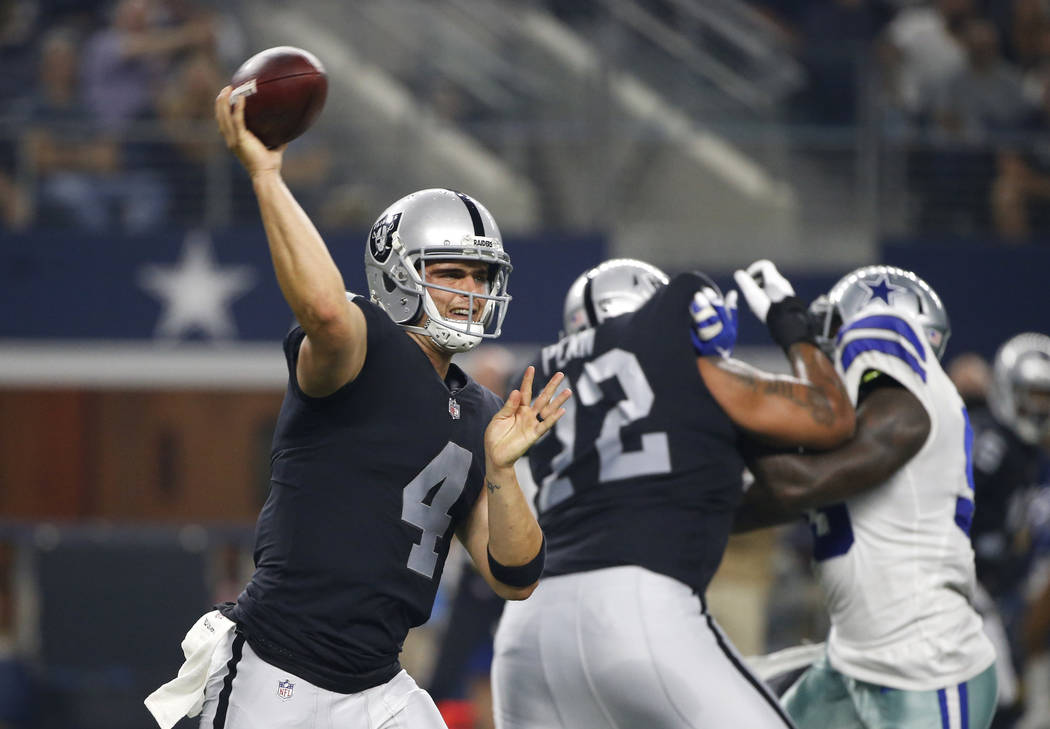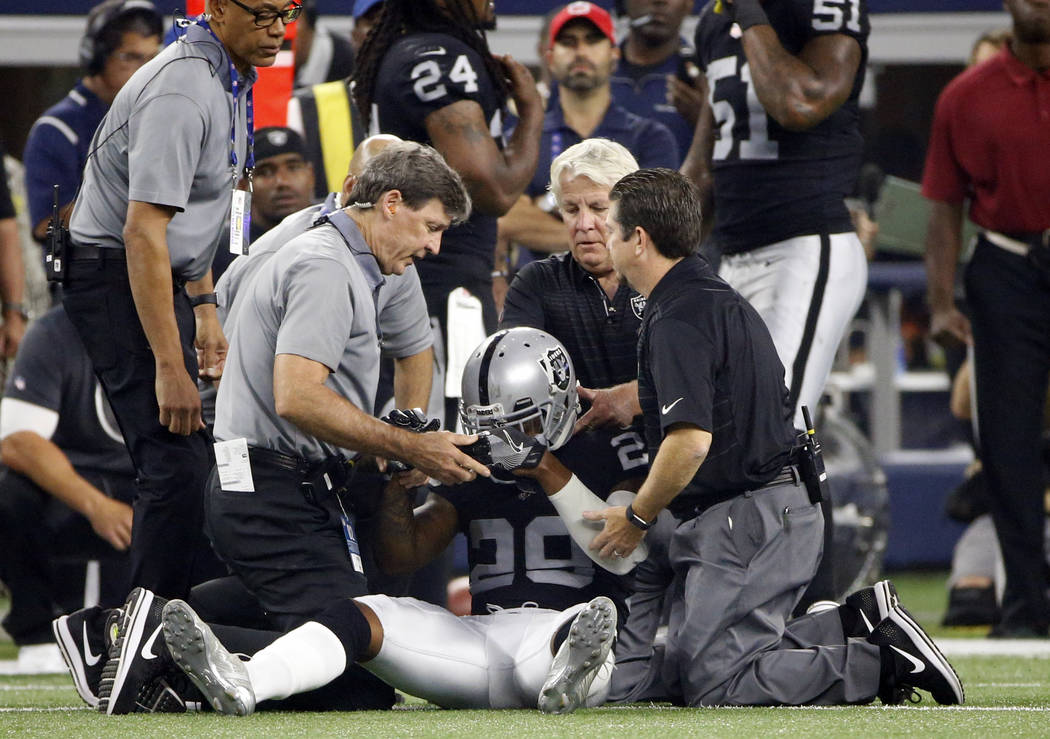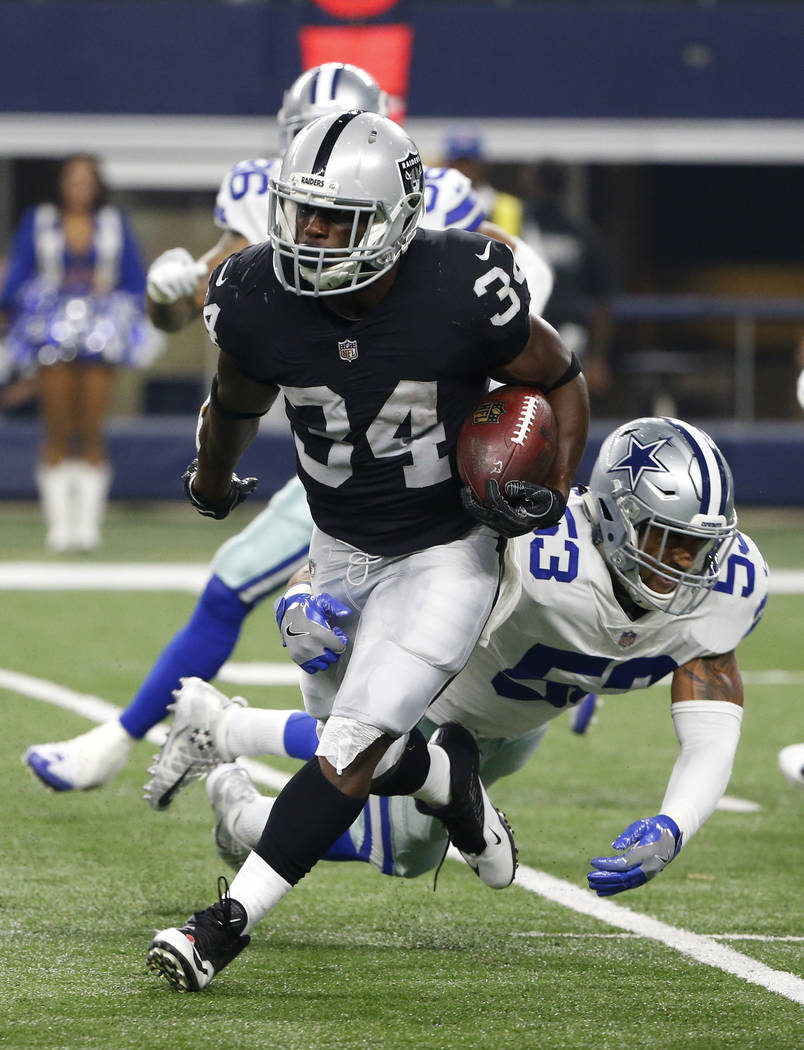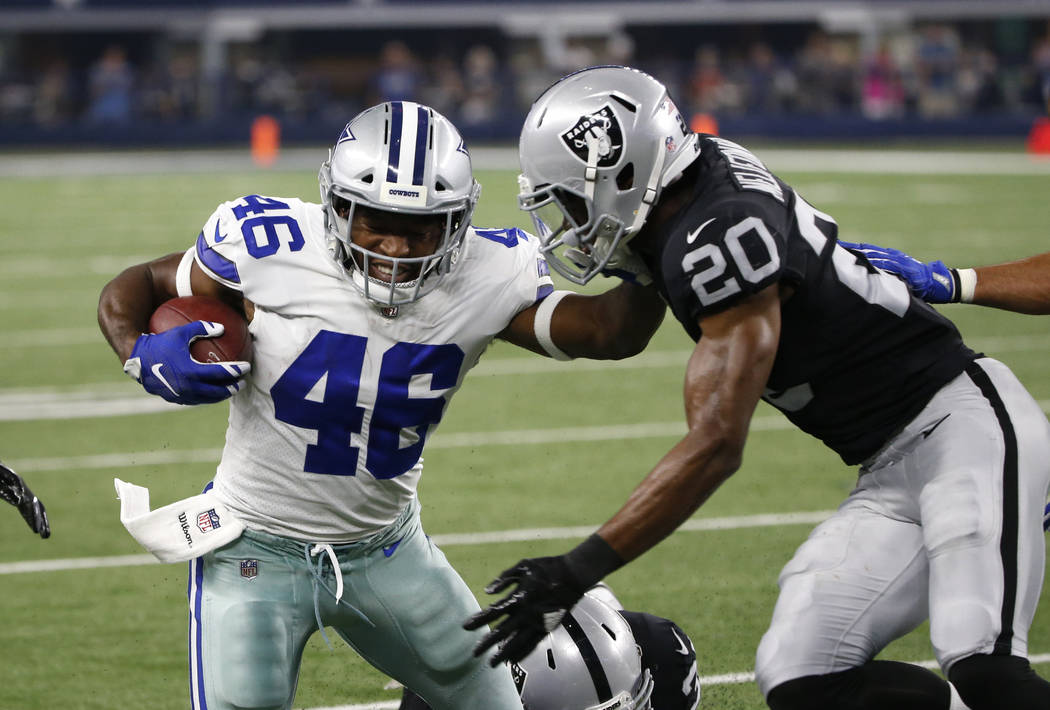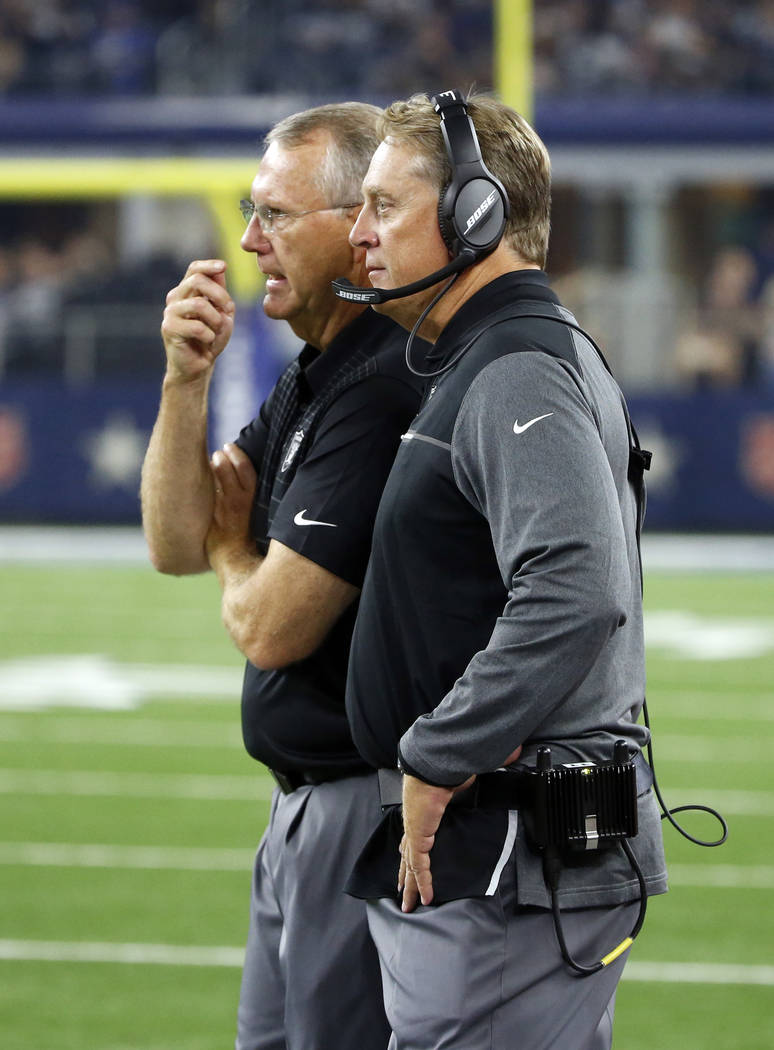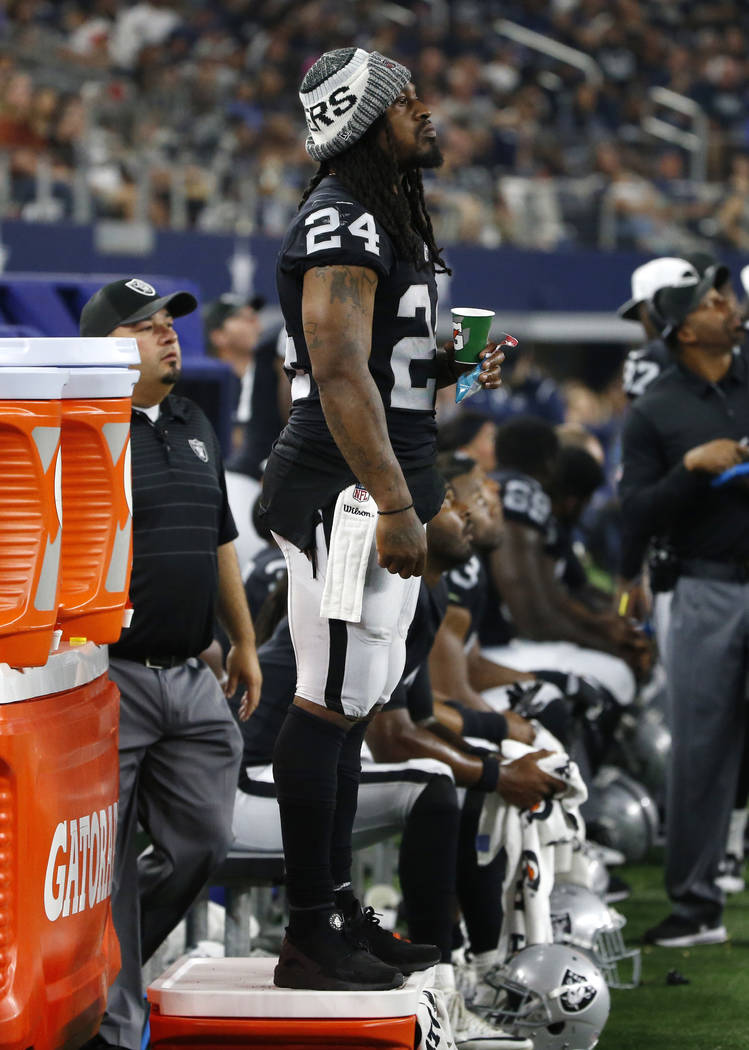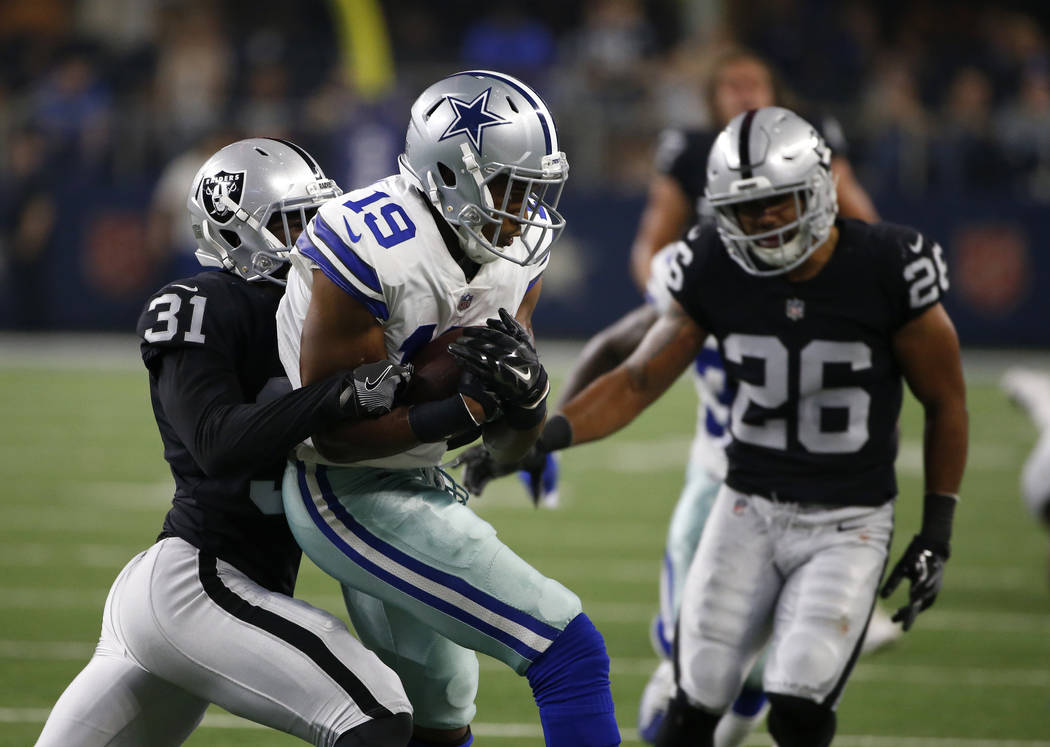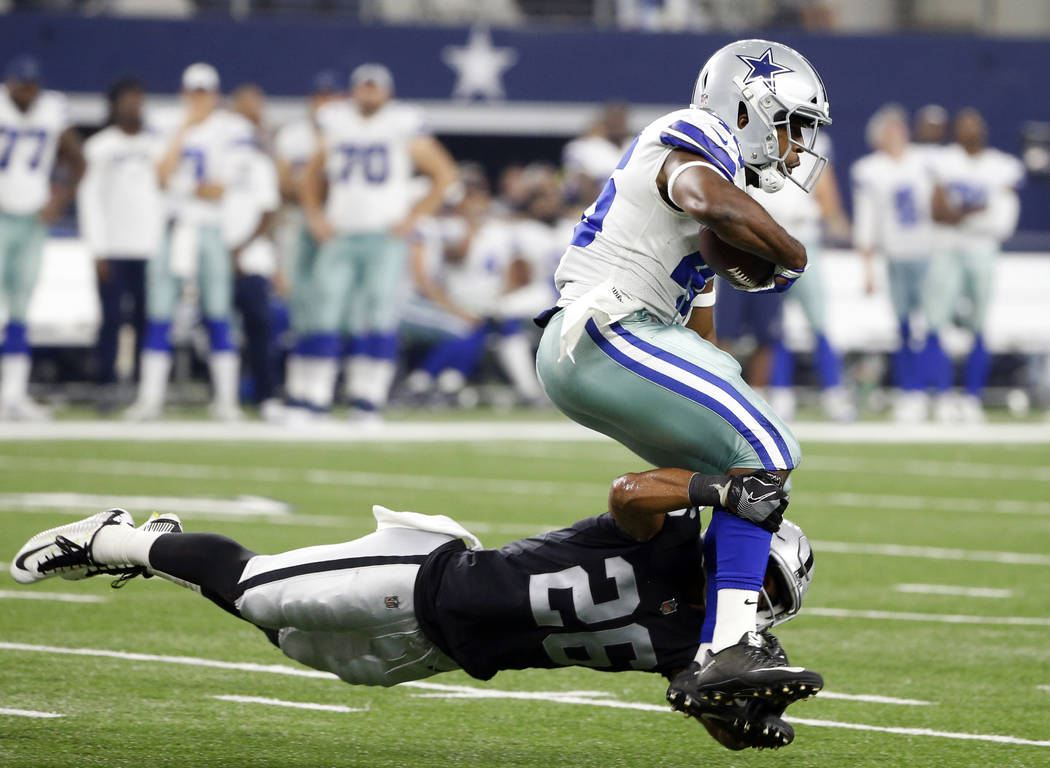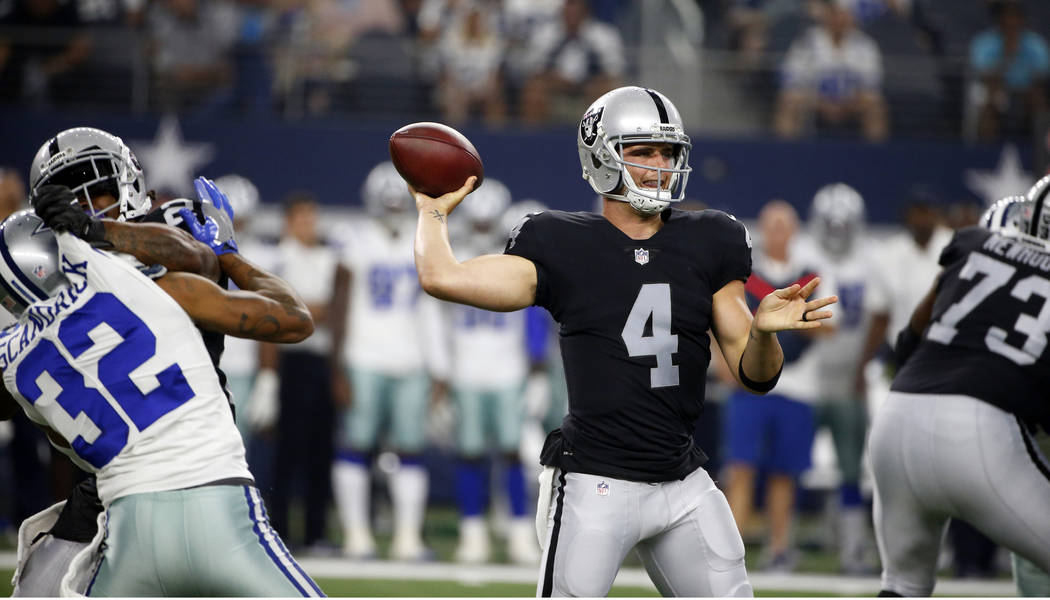 ARLINGTON, Texas — There is a cost to preseason football, one whose price isn't shown on a ticket stub.
Some Raiders starters were charged Saturday in the second quarter.
Two offensive linemen had injuries taped on the sideline. A cornerback was left sprawled on the field, his body appearing motionless for a few scary seconds after a hit to the head. A fullback who is a valued special-teamer appeared to tweak a muscle on a long carry negated by penalty.
Come, regular season. Come soon.
The Raiders' starters saw their most extension action of the preseason Saturday night against the Dallas Cowboys. This came at the cost of their highest exposure to preseason injury. Quarterback Derek Carr was in a groove, ending his August with a 48-yard touchdown strike to wide receiver Amari Cooper. The team hopes to have escaped a 24-20 loss with its starters relatively unscathed.
Most of the ailments are likely simple nicks.
Right guard Gabe Jackson seemed to jam or dislocate a finger on his right hand. He finished the second-quarter drive and had the finger taped on the sideline. Minutes later, left guard Kelechi Osemele had his left ankle wrapped. Both re-entered to block for Carr's walk-off throw to Cooper, who took advantage of a Cowboys safety being a step too late when providing coverage help to a cornerback.
Fullback Jamize Olawale then came up limping after a 56-yard carry around the left end. There is no immediate evidence the injury is anything more than a muscle cramp or strain, although details are limited.
David Amerson is of greatest concern.
The team's No. 1 cornerback, looking to assist on linebacker Tyrell Adam's tackle, collided with and awkwardly rolled over the top of Cowboys wide receiver Brice Butler on a 10-yard reception. Amerson lay on his back with his arms stretched, a posture consistent with a concussion. Teammates already had knelt around him before athletic trainers arrived to evaluate the 25-year-old.
Less than a minute later, he sat up to the crowd's applause. He then walked slowly to the sideline and to the locker room. That he did not return to the sideline for the remainder of the evening is consistent with the NFL's concussion protocol.
The Raiders are not required to provide a medical update on injured players during the offseason.
They exercised that right Saturday when declining to disclose information on Amerson's status.
If a concussion, this would make Amerson's second in about 13 months. He suffered one last season in the fourth quarter of a Sept. 18 loss to the Atlanta Falcons. While he was cleared in time to play the following Sunday, no concussion is like the other. There is no way to tell whether Amerson would be able to return a second time so quickly.
On Thursday, the Raiders will play their fourth and final exhibition against the Seattle Seahawks. Most starters won't appear.
No more cost. No more risk.
The Sept. 10 season opener against the Titans will be here soon.
More Raiders: Follow all of our Oakland Raiders-to-Las Vegas coverage online at reviewjournal.com/Raiders and @NFLinVegas on Twitter.
Contact reporter Michael Gehlken at mgehlken@reviewjournal.com. Follow @GehlkenNFL on Twitter.