Some Raiders not surprised by Bob McNair's 'inmates' comment
October 28, 2017 - 5:29 pm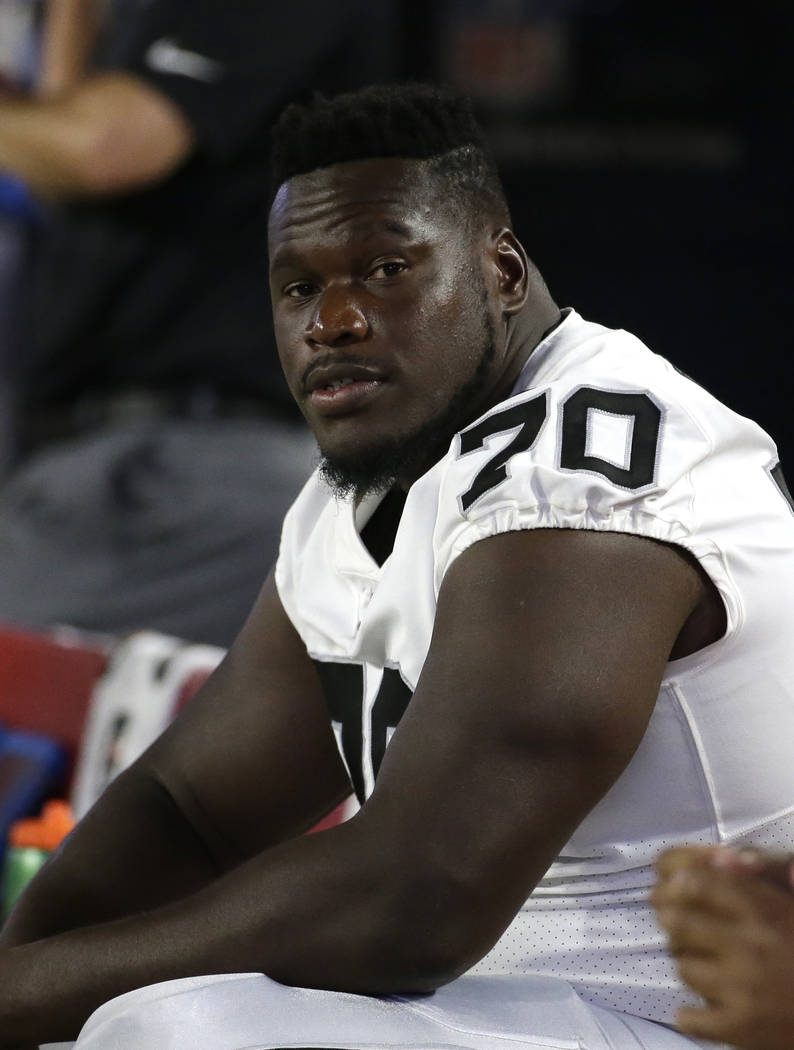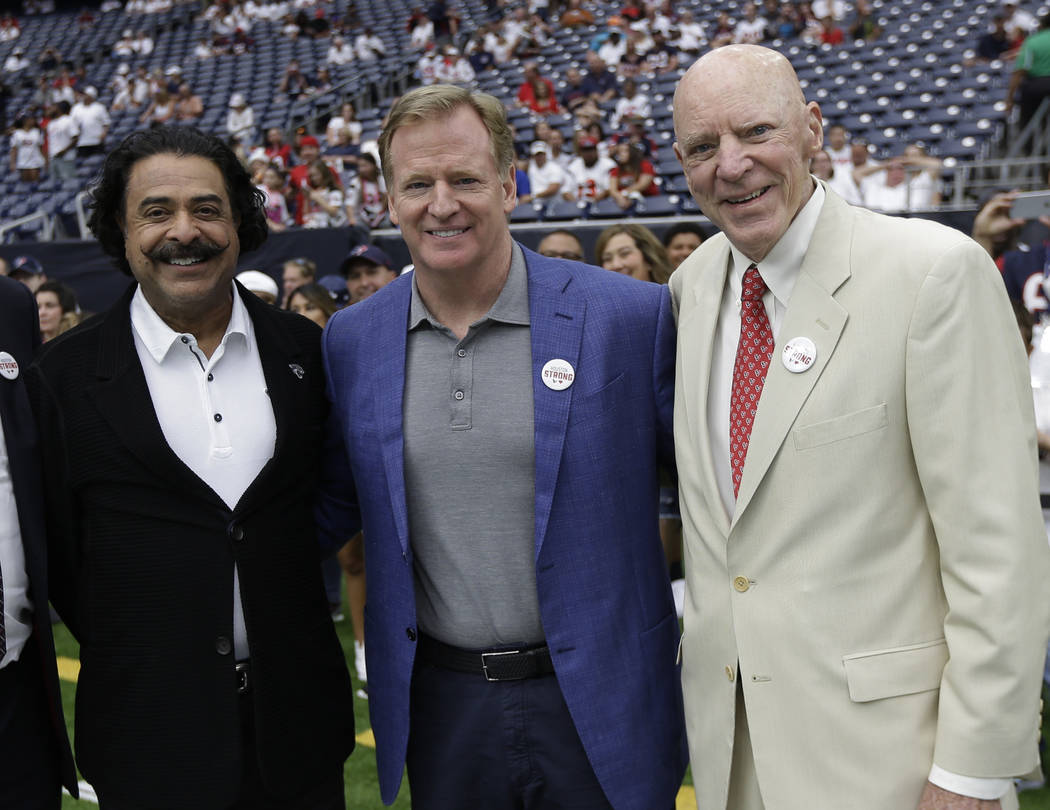 ORCHARD PARK, N.Y. — Raiders left guard Kelechi Osemele was more relieved than repulsed Friday.
"It's good that it's out there," he said.
Houston Texans owner Bob McNair was quoted in an ESPN article as saying owners "can't have the inmates running the prison" during a meeting this month devoted to the general topic of players protesting racial inequality during the pregame national anthem.
In response, running back D'Onta Foreman and star wide receiver DeAndre Hopkins skipped Friday's practice. The rest of the team reportedly considered a walkout, too.
McNair has expressed regret for a word choice that some consider revealing.
Many players' response to McNair is perhaps just as telling. They aren't surprised.
"It's always good when someone expresses themselves, and you know where they stand," Osemele said Friday. "That's been said already (by other NFL players like Seattle Seahawks cornerback Richard Sherman), but I would say I agree with that mindset. It's good that you know what it is; you know where you stand. … I wouldn't say it is a surprise. But it is interesting that it's out there. It's crazy to actually see it out there.
"It's not like it's something that's shocking. Hey, it is what it is. It's out there. That's how he feels. He's a grown man. He's entitled to his opinion. But we're focused on winning football games."
On Friday morning, Raiders right tackle Marshall Newhouse posted on Twitter as McNair's comment circulated.
His tweet read: "Happy Friday, y'all. Be kind. Sincerely, Inmate #63925552."
Happy Friday, y'all. Be kind.

Sincerely,

Inmate #63925552

— Marshall Newhouse (@MNewhouse74) October 27, 2017
"He didn't say anything that we kind of already didn't know," Newhouse said. "We're seen as commodities. The same way that I don't want to be painted with broad strokes as a football player — even though we still are — I'm sure some owners don't want to be portrayed as that. But what he said, I'm sure, resonates with a lot of them, because otherwise he wouldn't have said it. … It is what it is. It's tone-deaf. It's unfortunate. But it's the state of things."
Oakland tight end Jared Cook called the situation "pretty sad."
"Why would you want your employees to feel about you a certain way?" Cook said. "I just don't get that. If you're a business owner, why would you want your employees to look at you in a negative way? … (Teams are full of) guys who are learning to co-op and learning to play together, guys from all different kinds of races, creeds, backgrounds. We're learning to come together for a common goal and greater good, and that's winning games and helping the community. And you want to set it back and say some negative stuff like that and basically negate everything we work for?
"It puts it into perspective about why you're really here, why you're really around for some of these guys. I'm not saying it's all of them. Some of them."
It should be clear that no Raiders player made even the vaguest reference that Mark Davis is one such owner. Their comments stem from several seasons of NFL experience with multiple organizations. All have friends and former teammates around the league.
Likewise, McNair notably has expressed regret on multiple occasions.
That includes at the New York meeting this month where his comment was delivered. He approached Troy Vincent, executive vice present of NFL football operations, who was present and stated that he was offended as a former player, according to ESPN.
McNair privately addressed his team Saturday, too. And he released public statements Friday and Saturday that attempted to clarify his remarks, saying they were taken out of context.
"I was not referring to our players when I made a very regretful comment during the owners meetings last week," McNair said Saturday. "I was referring to the relationship between the league office and team owners and how they have been making significant strategic decisions affecting our league without adequate input from ownership over the past few years."
More Raiders: Follow all of our Raiders coverage online at reviewjournal.com/Raiders and @NFLinVegas on Twitter.
Contact reporter Michael Gehlken at mgehlken@reviewjournal.com. Follow @GehlkenNFL on Twitter.