The 5 greatest Raiders draft picks of all time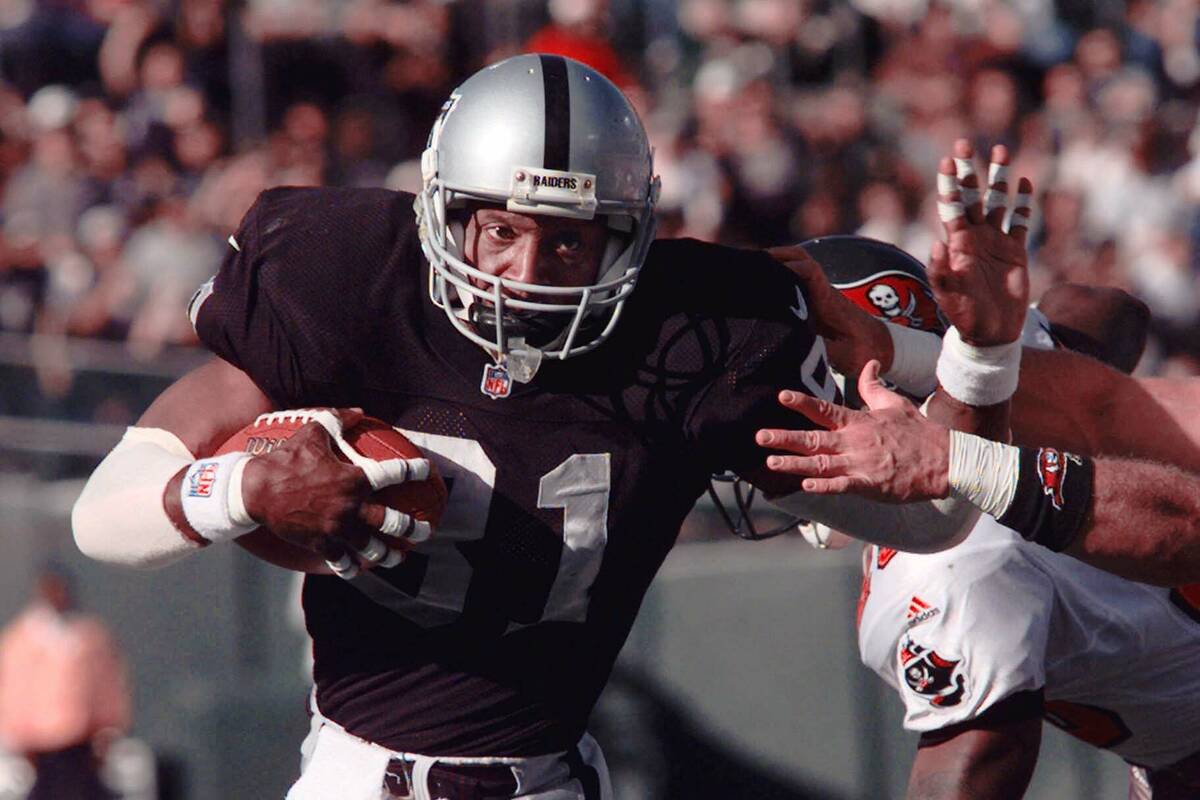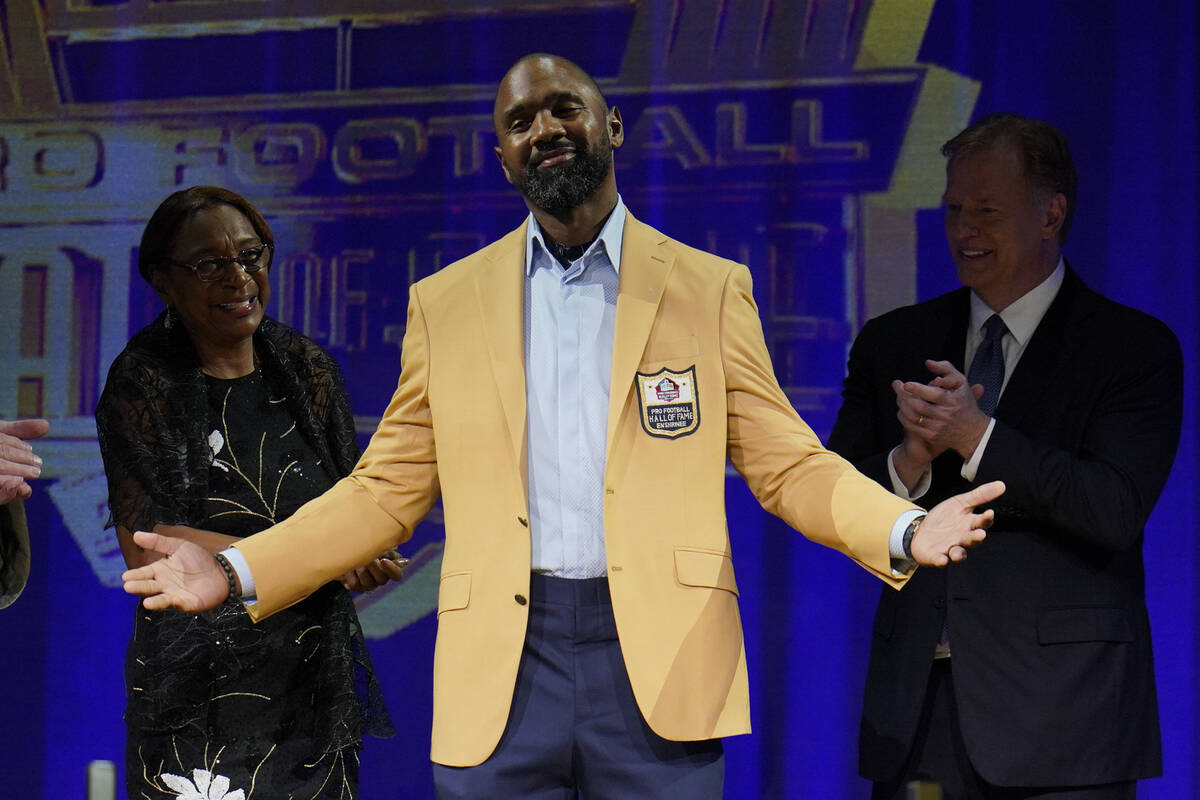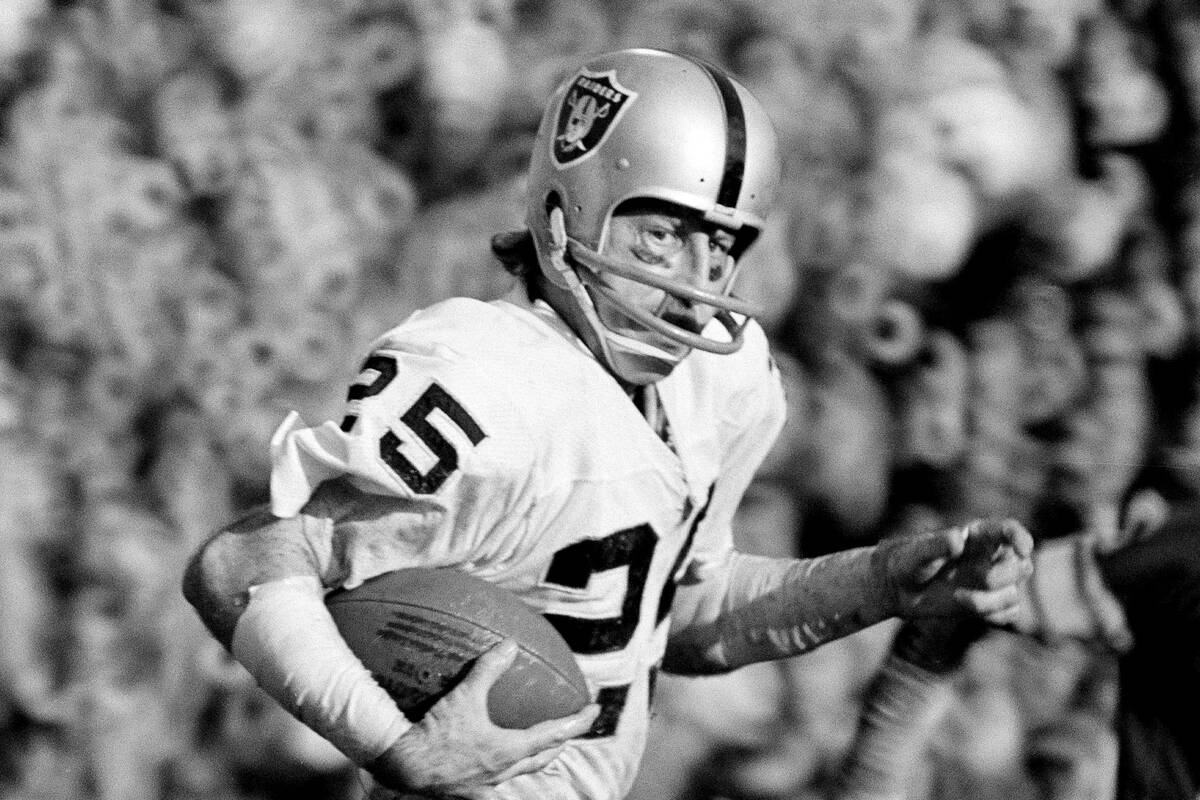 The Raiders have had a ton of great draft picks, such as Hall of Famers like offensive lineman Gene Upshaw and defensive lineman Howie Long.
Or tight end Dave Casper and punter Ray Guy.
More? Cornerback Lester Hayes. Tight end Raymond Chester. Guard Art Shell.
On some teams, these players would be considered the best draft pick of all time.
On the Raiders, they failed to make the cut.
Here are the Review-Journal's list of top five Raiders draft picks of all time.
1. Marcus Allen RB (1982) – 10th overall
Drafted in the first round out of USC, where he was a Heisman Trophy winner, Allen is the Raiders' all-time leading rusher with 8,545 yards, was an NFL MVP, a Super Bowl MVP and was inducted into the Hall of Fame in 2003.
As a second-year player, he helped lead the Raiders to a Super Bowl XVIII win over Washington in 1984 while rushing for a then-Super Bowl record 191 yards.
2. Tim Brown WR (1988) – 6th overall
Drafted out of Notre Dame, where he won the Heisman Trophy, Brown is the Raiders' all-time leader with 1,070 catches, 14,734 yards and 99 touchdowns.
A Hall of Famer who was named to the Pro Bowl seven times, Brown eclipsed 1,000 yards in receiving every year from 1993 to 2001.
3. Charles Woodson, DB, (1998) – 4th overall
Drafted out of Michigan, where he was a Heisman Trophy winner, Woodson went to four Pro Bowls over eight stellar initial seasons as a cornerback with the Raiders, including one in which he helped lead them to the Super Bowl.
After leaving for Green Bay, where he played for the Packers for seven seasons, Woodson returned to the Raiders, only this time as a safety, and eventually went to the Pro Bowl at age 39.
Woodson is now in the Hall of Fame.
4. Fred Biletnikoff, WR, (1965) – 11th overall
Biletnikoff, who was drafted out of Florida State and is now in the Hall of Fame, played all 14 years of his career with the Raiders and helped them reach two Super Bowls, including their first Super Bowl win in the 1976 season.
Biletnikoff is still the club's second-leading receiver with 589 catches, 8,974 yards and 76 touchdowns.
Biletnikoff was inducted into the Pro Football Hall of Fame in 1988.
5. Kenny Stabler QB (1968) 52nd overall
Drafted out of Alabama, where he was a three-time All-American, Stabler took over at quarterback 1973.
During his 10 seasons with the Raiders, Stabler was named All-Pro twice, went to the Pro Bowl four times and was the AFC Player of the Year in 1974 and 1976.
His crowning season came in 1976 when he compiled a 103.4 passer rating before leading the Raiders to a convincing win over the Vikings in Super Bowl XI.
He is now in the Hall of Fame.
Contact Vincent Bonsignore at vbonsignore@reviewjournal.com. Follow @VinnyBonsignore on Twitter.