Top 5 Raiders tight ends an impressive list
The Raiders have had more than their share of talented tight ends.
Here are the Top 5 of all time.
5. Zach Miller, 2007-10
One could make the argument for Billy Cannon at No. 5, but it's hard to overlook what Miller did in his four seasons with the Raiders. He caught 226 passes for 2,712 yards and 12 touchdowns.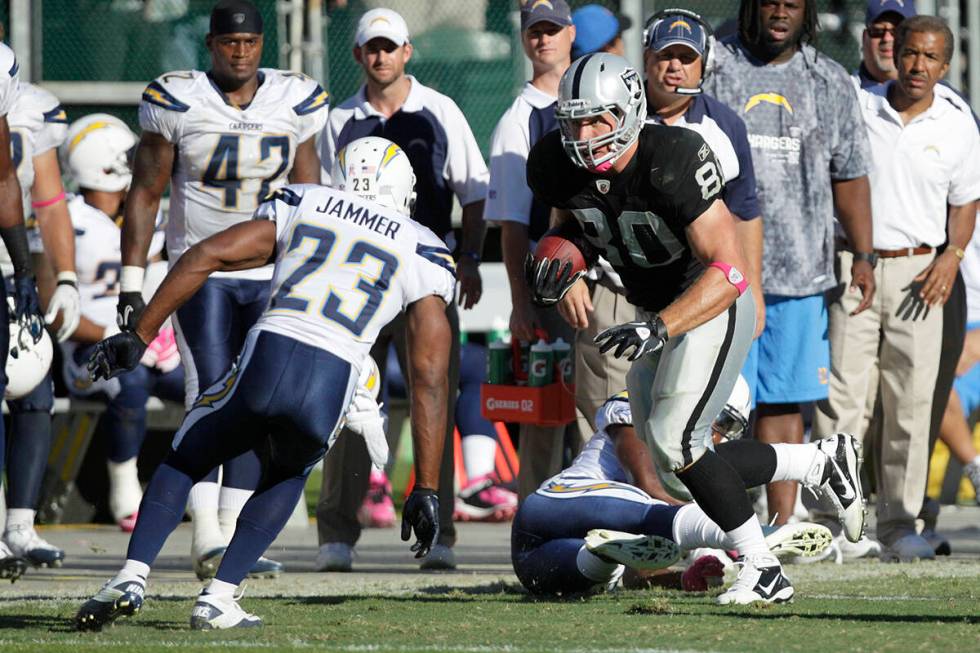 Drafted out of Arizona State, his best season was in 2009 when he had 66 catches for 805 yards and three touchdowns. He followed that up with 60 catches for 685 yards and five touchdowns in 2010, before leaving for Seattle as a free agent.
4. Darren Waller, 2018-22
The Raiders discovered Waller during a pregame workout when he was a member of the Ravens practice squad in 2018. A season later, Waller broke out as one of the best tight ends in football with 90 catches for 1,145 yards and three touchdowns. He followed that up with 107 catches for 1,196 yards and nine touchdowns.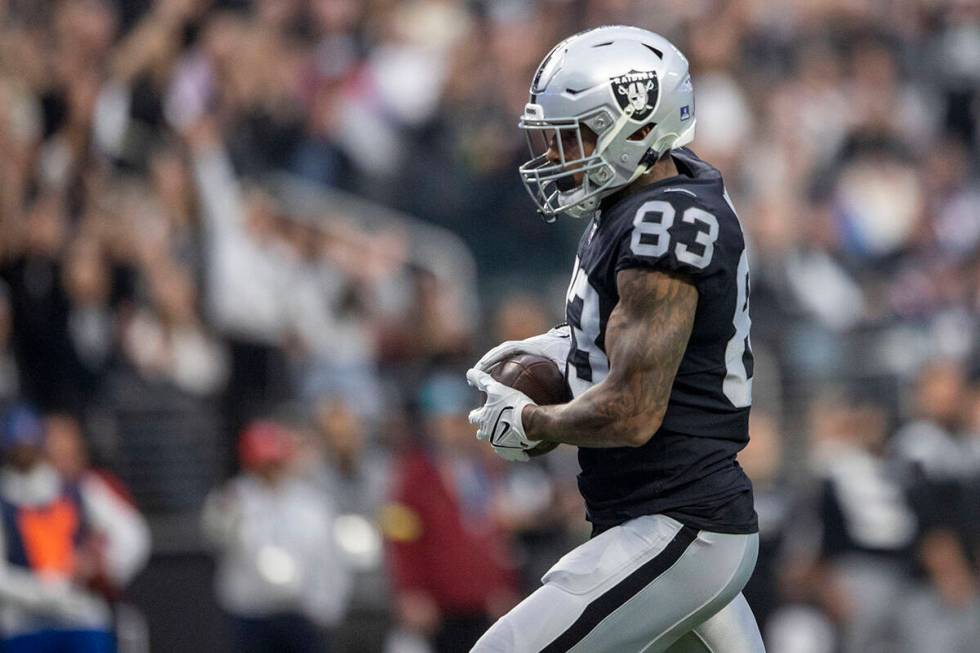 The two-year spurt was enough for him to crack the Raiders' top-five tight end list. It was a bit of a struggle for Waller during his last two seasons with the Raiders as an inability to stay healthy cut severely into his playing time and production.
Nevertheless, he finished his Raiders career with 286 catches for 3,469 yards and 17 touchdowns. Waller was traded to the Giants in 2023.
3. Raymond Chester, 1970-72, 1978-81
Chester played two stints with the Raiders — interrupted by his five years with the Colts after being traded to Baltimore three years into his career.
His return to the Raiders was the result of a conversation he had with Al Davis after a game between the Colts and Raiders in which Chester expressed his desire to return to the team that drafted him.
For his career, Chester had 364 receptions for 5,013 yards and 48 touchdowns.
2. Dave Casper 1974-80, 1984
Ironically, Casper came to the Raiders as half tight end and half tackle after excelling at both positions at Notre Dame. In fact, when he showed up initially he weighed 255 pounds, prompting Raiders coach John Madden to have him work with the offensive linemen.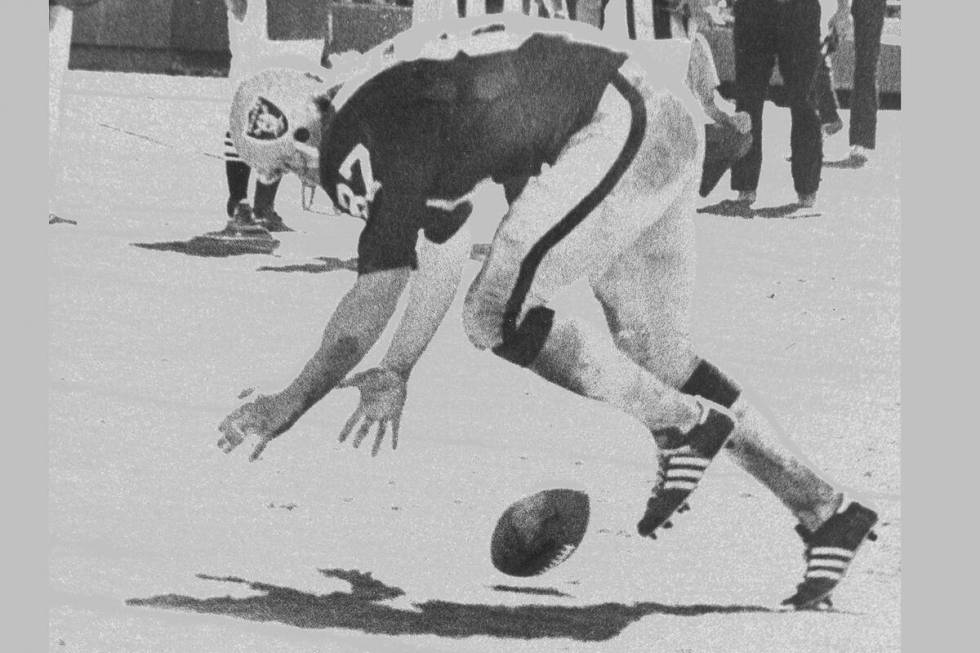 Casper, who wanted to play tight end, ended up losing 30 pounds between his first and second seasons and by his third year, he was the starting tight end. Nicknamed the "Ghost," Casper proceeded to rack up 2,918 yards and 28 touchdowns on 226 receptions over the next four seasons, including his infamous "Ghost to the Post" catch in a playoff game against the Baltimore Colts.
In his Hall of Fame career, which included stints with the Oilers and Vikings in addition to the Raiders, Casper finished with 378 catches for 5,216 yards and 52 touchdowns. He was an All-Pro selection four times and was a member of the NFL's 1970s All-Decade team.
1. Todd Christensen, 1979-88
It's almost forgotten at this point, but Christensen actually played for the Cowboys and Giants before making his way to the Raiders. Their fortuitous luck arrived after the Giants, not quite sure what exactly they had in Christensen, cut him in 1979 and the Raiders soon added him to their roster.
The further irony is that both the Cowboys and Raiders wanted to move him from fullback to tight end, a switch he resisted until finally relenting with the Raiders. It was a wise decision as he broke out in 1982 with 510 yards and four touchdowns on 42 catches, then soared to 1,247 yards and 12 touchdowns on 92 catches the next year.
Christensen was a Pro Bowl player from 1983 to 1987 and was named to four All-Pro teams. For his career, Christensen had a Raiders tight-end record of 461 catches for 5,872 yards and 41 touchdowns.
Contact Vincent Bonsignore at vbonsignore@reviewjournal.com. Follow @VinnyBonsignore on Twitter.