'Underdog' Ivy League takes center stage in Raiders-Dolphins matchup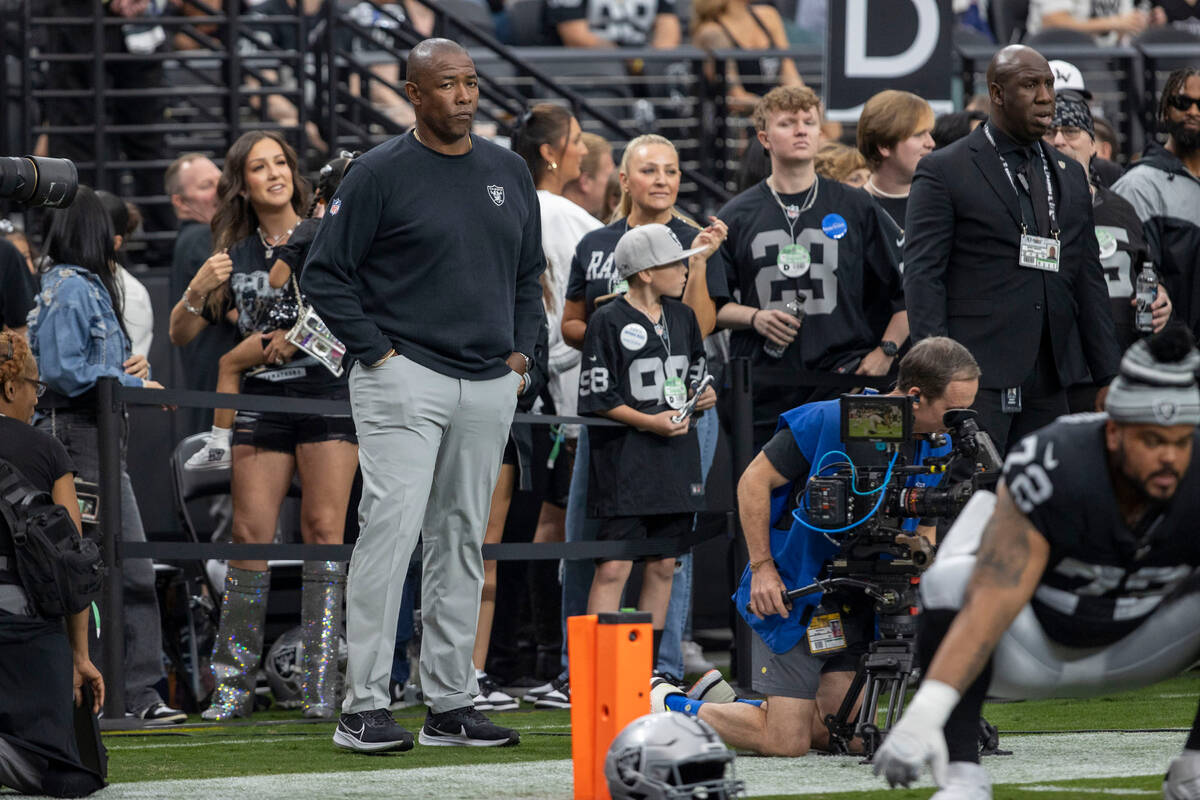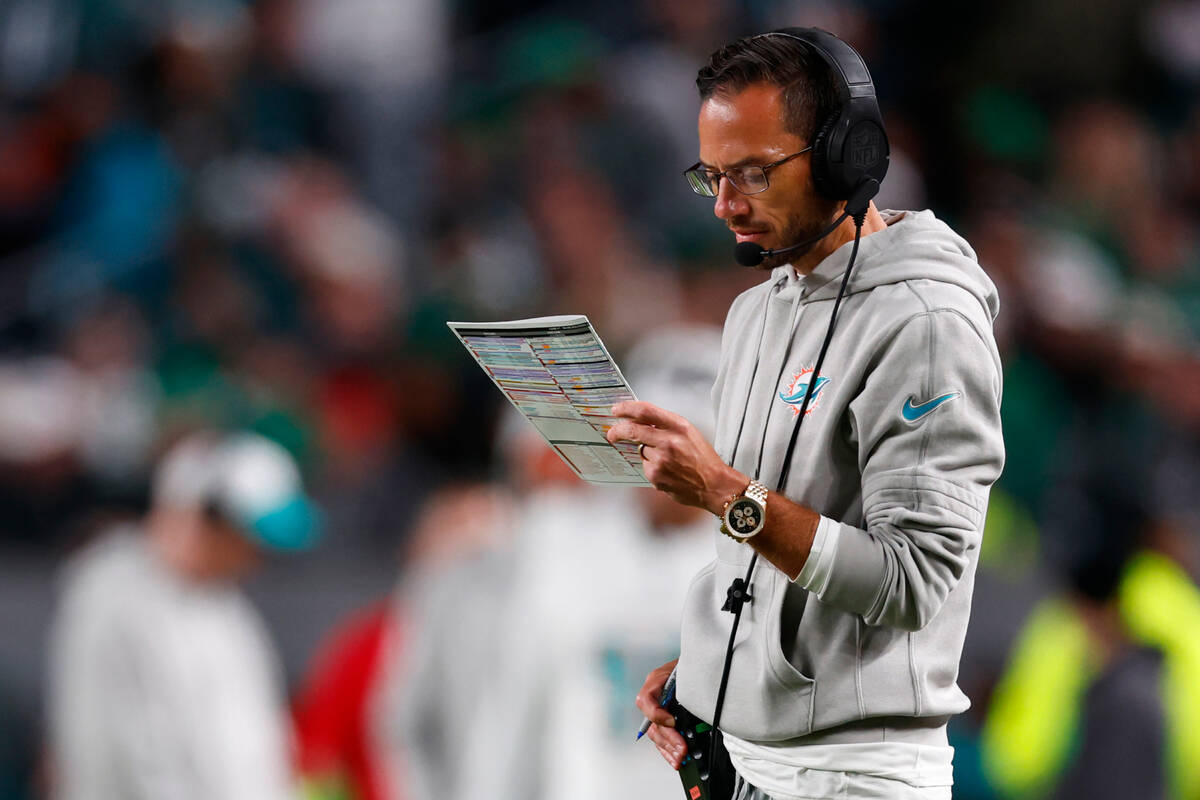 College football rivalry games are a source of trash talk and friendly wagers in NFL locker rooms filled with so many players representing traditional powers.
It's no different with the Raiders.
There was some particularly lively banter between wideout Hunter Renfrow and tight end Michael Mayer when Clemson played Notre Dame. Ohio State's blowout of Purdue gave tackle Thayer Munford something to jab quarterback Aidan O'Connell about.
Ivy League games don't usually fit into that category, but the Raiders uniquely have two players from the conference on their roster.
"Penn and Princeton are playing on Saturday, so (tight end Jesper Horsted and I are) not talking to each other right now," said right guard Greg Van Roten, a former Penn player whose locker is opposite Horsted's.
It's not the only Ivy League battle they'll be involved in this weekend. Based in the New England area, the conference doesn't have a school in Florida, but it will take center stage Sunday in Miami Gardens.
Raiders defensive coordinator Patrick Graham will lead his unit against one of the league's brightest offensive minds in Dolphins coach Mike McDaniel at Hard Rock Stadium, as two Yale alums match wits at the highest level of professional football.
The Raiders are much improved defensively under Graham, and the Dolphins sport the NFL's top scoring and total offense under McDaniel.
"I met him a long time ago and was always intrigued," Graham said of McDaniel, who arrived on campus in New Haven a few months after Graham graduated. "He's one of the best in the business at what he does, but there's always a friendship there in terms of just being happy to see another Ivy Leaguer doing well in the NFL."
Storied history
Horsted, Van Roten, Graham and McDaniel aren't alone. A dozen former Ivy players played games in the NFL in 2022 — representing for a league comprised of eight private research universities an undying presence at the professional level.
Responsible in 1876 for the advent of the then-illegal forward pass, the conference dominated college football's early goings — collecting 51 national championships from 1869 to 1926.
Princeton, Hortsed's alma mater, leads collegiate football programs with 28 claimed national championships.
"It goes without saying we have a very storied tradition. We founded the game. We had the first collegiate game," Ivy League executive director Robin Harris said. "It's really fun to see our alumni in the NFL because that is such a pinnacle of sport, and sometimes there could be a tendency to underestimate the talents of our athletes — particularly in football."
Blame the Ivy Group Agreement, signed by the league's eight presidents in 1945 to solidify the academic standards and bar athletic scholarships. Without the top talent the league was accustomed to acquiring, its football programs fell out of national championship contention. The league pivoted altogether away from the Football Bowl Subdivision in 1983, joining the Football Championship Subdivision.
The lack of athletic scholarships creates a perception that the conference can't field top-tier talent, per Dartmouth defensive line coach Duane Brooks, 28 years an Ivy League assistant and Graham's coaching mentor.
"It's always been good football to me. But people don't count us," Brooks said.
Horsted took particular interest in the subject of academic and athletic balance on campus, studying through his research whether an increased focus on athletics really does damage the classroom standards.
Exploring the issue in his senior thesis through the prism of Princeton and Stanford, two elite academic institutions with different approaches to their athletic programs, Horsted found the impact largely negligible and unexpected social benefit in the nonscholarship model.
The thoroughly researched paper, reviewed by the Review-Journal and based on several dozen interviews with students and faculty from both schools, was in itself a testament to the academic standard to which Ivy League athletes are held.
Intelligence on the field, too
Horsted believes the academic demands — equal to those for the rest of the student body — helped him succeed in the NFL.
"The cool thing is that once you get to the NFL or any professional level, intelligence plays a really big role" he said. "So when you get the athletes who can also understand the X's and O's and strategy behind the game, it can be a really big advantage and help you stay ahead.
"I always say there have been a lot of amazing athletes and better athletes than I am that I've played with. But I think I've stuck around for such a long time as a result of the studying habits I picked up in college and knowing I'm going to go out there and not mess up my assignment and just be smart about what I'm doing on the field."
The conference's success is reflected in part by 18 Super Bowl champions from the Ancient Eight. But also by players such as Jaguars linebacker and Yale alum Foye Oluokun (twice the NFL's leading tackler) and 49ers fullback and Harvard alum Kyle Juszczyk (seven straight Pro Bowls), who actively help the perception of the league.
As does the success of coaches such as Graham and McDaniel, Yale graduates in 2002 and 2005, respectively.
"It's not just finance; some of us know football a little bit, too," Van Roten said. "But it's great. We all kind of know what we went through in school and playing football, so you have that kind of mutual respect for a guy."
McDaniel is also perhaps the hippest coach in the league, which could help change some antiquated narratives of the type of personalities the Ivy League produces.
Graham, however, thinks that stereotype is mostly a thing of the past.
"Even the whole nerd stigma, now everyone claims they're a nerd," he said. "Everybody thinks because they read one book, they're a nerd. That does not make you a nerd. You're allowed to read and not be a nerd. But I don't think there is a stigma. They might think that we think we know everything, but it's not our fault we went to the best school in the world. I'm joking, but I don't think there's a stigma like that."
Diversity also has helped rebuild the talent in the Ivy League, which Brooks said his friends used to refer to as the "Ivory League" when he first started coaching there.
Brooks estimates when he entered the conference in 1995, there were two assistant coaches and "maybe" 20 Black players.
"Now everybody in our league has probably 25 to 30 people of color on their team," he said. "And we have 63 on our team. It's just changed, but I believe it has always been good football."
Graham, who is Black, and McDaniel, who is biracial, are part of that shift. The changes have not gone unnoticed.
Graham spoke to Brooks' players at Dartmouth and couldn't help but take note of the racial makeup of the roster. The same was true when he did a Zoom call with the Yale players during the pandemic when he saw all the different faces pop up on his screen.
Ivy to NFL still a rarity
Despite all the strides and rewards the Raiders and Dolphins have reaped from the conference, the Ivy League is still a nontraditional path for aspiring NFL players.
"You go there for the education," Horsted said. "Yet I do feel like every year, Ivy League sports get a little closer to the top tier. Look at March Madness last year (when Princeton made the Sweet 16). But it's always going to be an underdog journey because people will always underrate the caliber of play in the Ivy League."
Part of that will always be how much time the students have to dedicate to their studies, which takes them out of the gym and off the practice field.
Graham, however, believes Ivy League students are plenty capable of managing their time.
"For me, it was a little different because I wasn't good (as a player)," he said, laughing. "But you're dealing with highly motivated young men at that point in their lives.They find ways to prioritize their time and figure it out, no different than the student athletes at Alabama. Is it difficult? I guess so, but at that point in your life, you're highly motivated and you love football. You probably like school, too, if you're at one of those institutions. So you figure it out."
While it's not easy, those who embrace the challenge are rewarded with a great education and unique athletic experience.
"In the Ivy League, you're only playing for the love of the game," Horsted said. "Nobody is getting any money to be there. There's no scholarships. You're there because you want to be there, and it makes this really cool locker room environment that doesn't quite exist in other places and there's something magical about that."
Contact Adam Hill at ahill@reviewjournal.com. Follow @AdamHillLVRJ on X. Contact Sam Gordon at sgordon@reviewjournal.com. Follow @BySamGordon on X.