'Vegas will always be home': Carr says no hard feelings toward Raiders
Updated March 25, 2023 - 1:32 pm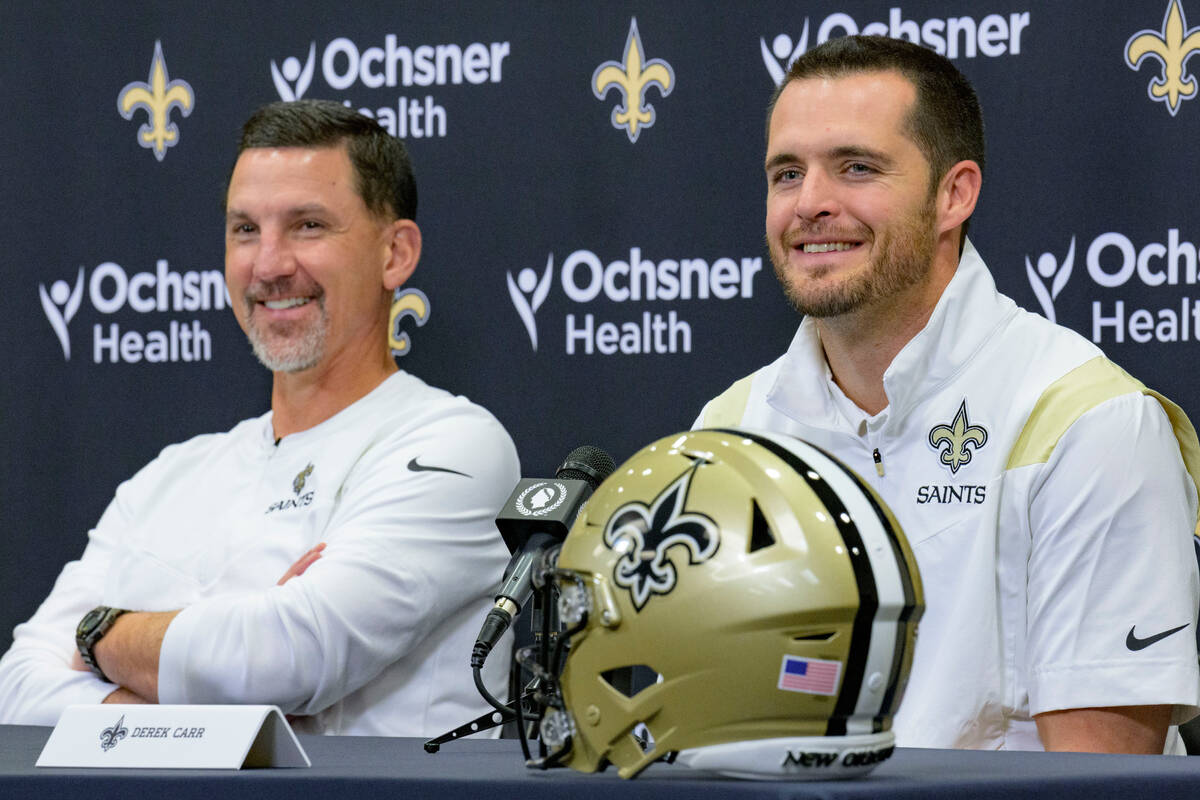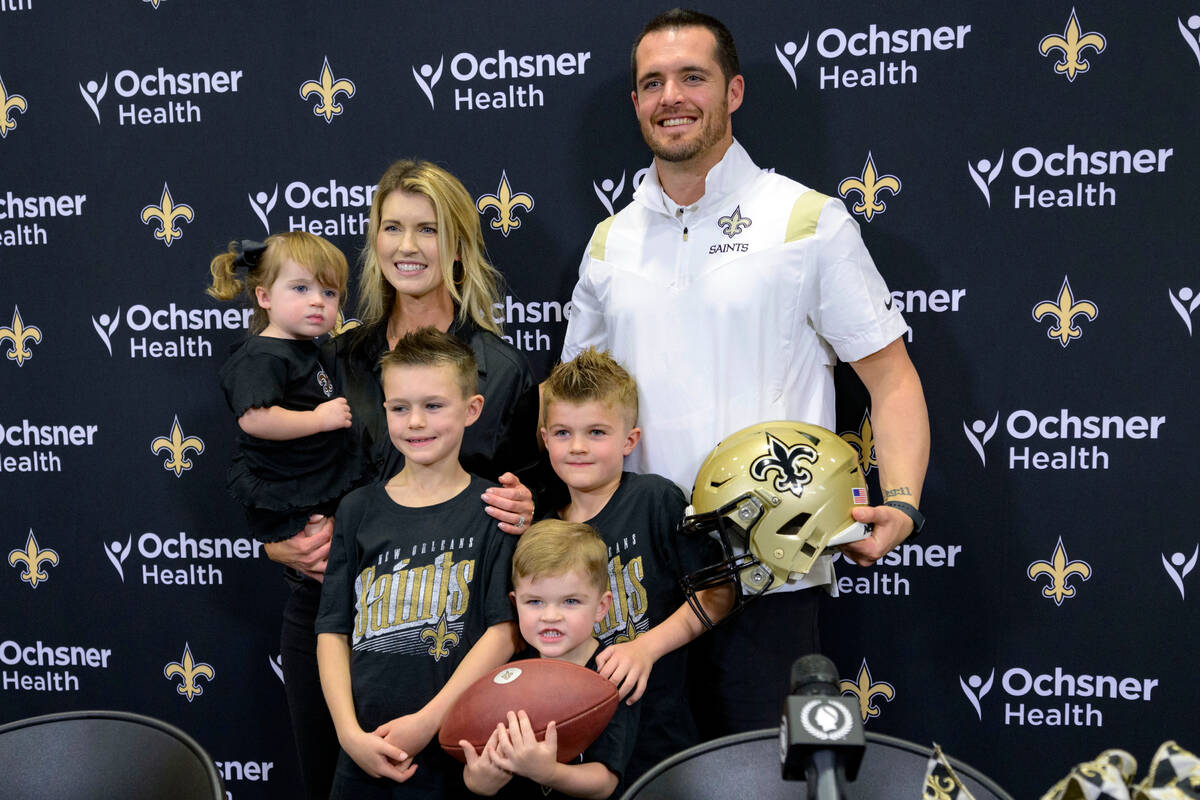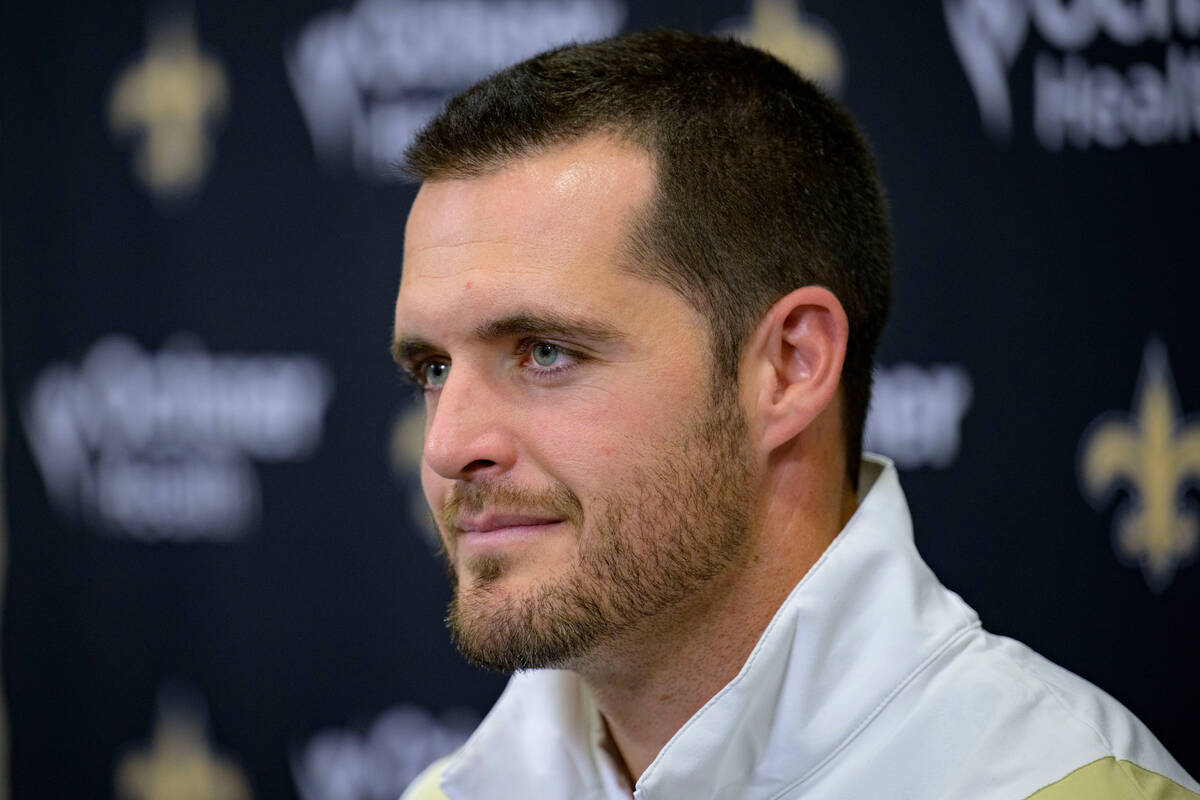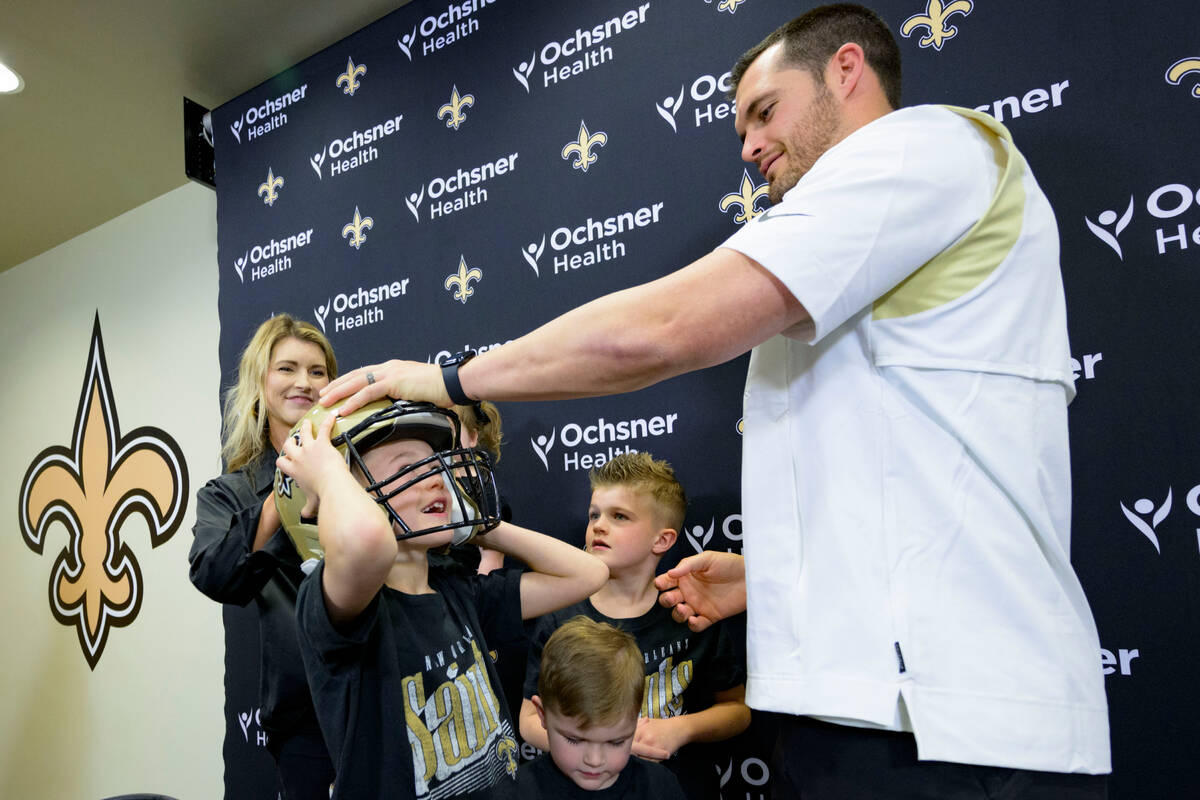 The disappointment and anger were real in the immediate aftermath of Derek Carr's final chapter with the Raiders.
The decision to bench him for the final two games last season was driven almost exclusively by finances. The Raiders would owe Carr $40.5 million if he was on the roster by Feb. 15 or if he was seriously injured in those final two games.
General manager Dave Ziegler and Josh McDaniels wanted a more cost-effective option at quarterback — and eventually a younger prospect to build around — so to protect themselves they benched Carr and then released him in February.
From the outside looking in, though, it appeared as if Carr was being singled out for the Raiders' disappointing season. And for someone who had been loyal to the franchise since it drafted him in 2014, it hurt.
"I am human," Carr said Friday at Southern Highlands Country Club, where he was the keynote speaker at a fundraiser gala for Capstone Christian Academy, a school he and his family have partnered with.
Relying on his faith and family and advice from fellow NFL quarterbacks Peyton Manning and Jared Goff, who were released or traded by teams they assumed they would spend their entire careers with, Carr's emotions gradually transitioned from hurt and anger to excitement.
"There is life on the other side," he said.
For the first time in his career, Carr was free to decide where he would play and was determined to choose his next team wisely.
"Like I had said before, I didn't want to play anywhere else (besides the Raiders)," he said. "So it was going to have to take a really, really special situation for me to want to play somewhere else."
Carr found what he was looking for with the Saints, who had expressed interest in trading for him in his final days with the Raiders and remained persistent in their pursuit of him when he became a free agent.
New Orleans offered comfortability in coach Dennis Allen, Carr's first NFL coach, and offensive coordinator Pete Carmichael, who will give him more leeway to run the offense from the line of scrimmage.
"A very special situation," said Carr, who signed a four-year, $150 million contract with $100 million in guarantees. "I am so fired up."
And no longer angry about how his career with the Raiders ended. Or resentful of Ziegler and McDaniels.
"I've got no hard feelings for them," Carr said. "Maybe there's a difference of opinion in certain things, but that's in anything. … I want Josh and Dave to have success."
Carr now will lay down new roots in New Orleans, but teaming with Capstone Christian Academy, where his wife, Heather, serves on the board is indicative of his bond with Las Vegas and his plans to remain a resident.
"Vegas will always be home," the 31-year-old said.
The school, which opened in 2021 in southeast Las Vegas, currently serves preschool and elementary-aged students. But there is a growth plan that Carr is eager to help lead.
"We're really excited about what's going to happen and the vision," he said. "It would be my dream to do the chapel services for the kids and coach the football team and have a lot of my buddies coach the team with me. What an impact that would be for our community."
In the meantime, he will continue his career with the Saints but keep the Raiders in his heart.
"I will always be a Raider," Carr said. "But right now I am a Saint, and I am excited about leaving my legacy there as well."
Contacts Vincent Bonsignore at vbonsignore@reviewjournal.com. Follow @VinnyBonsignore on Twitter.