What constitutes a successful season for Raiders?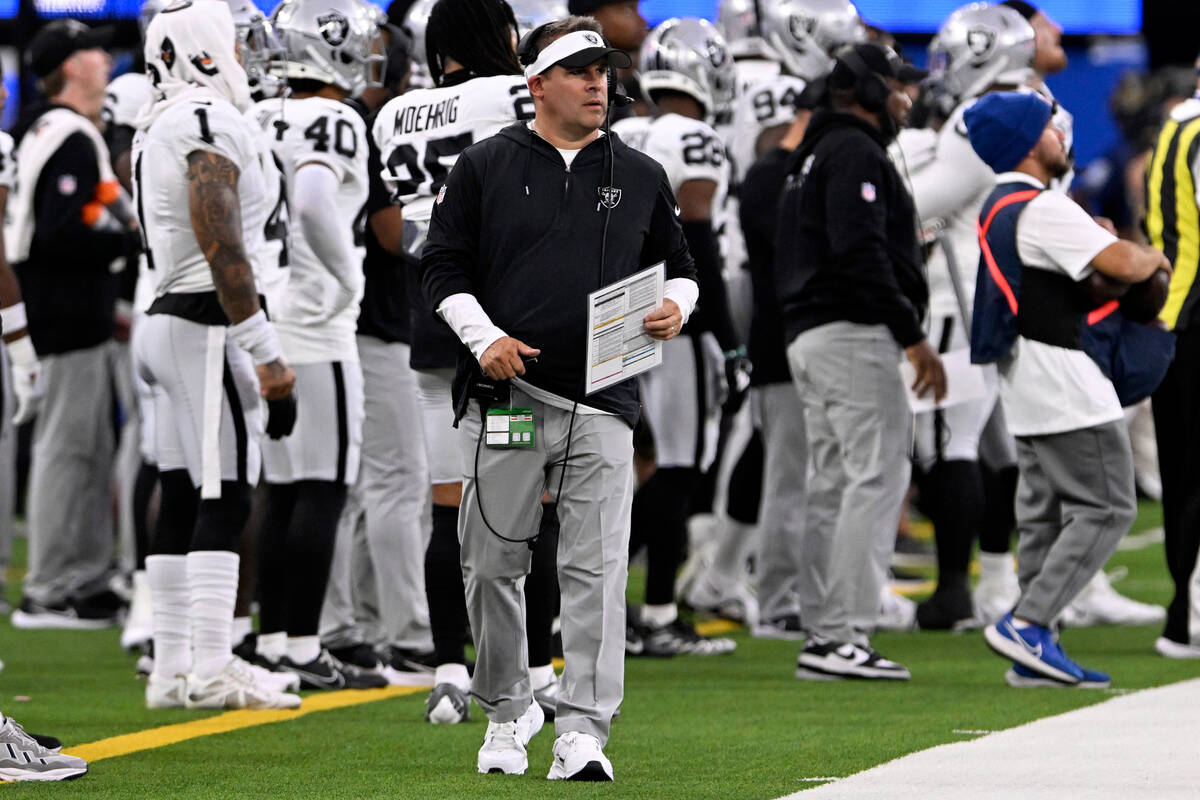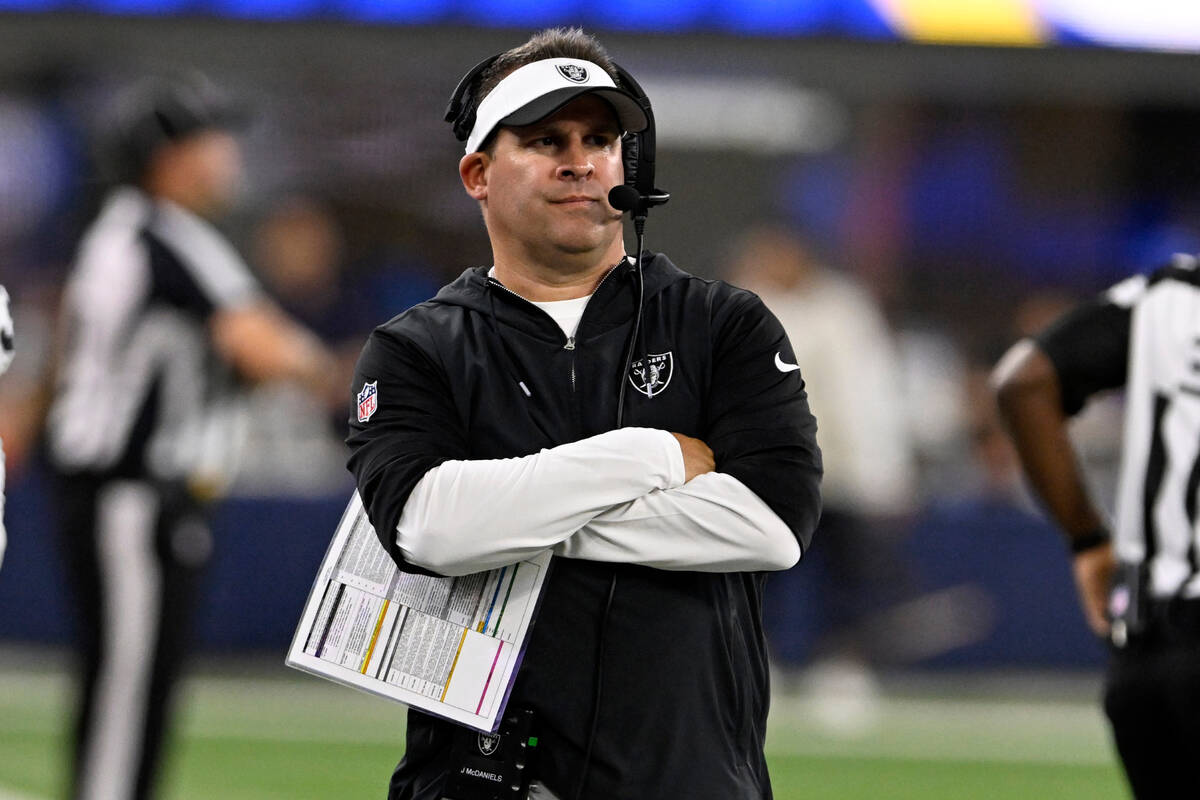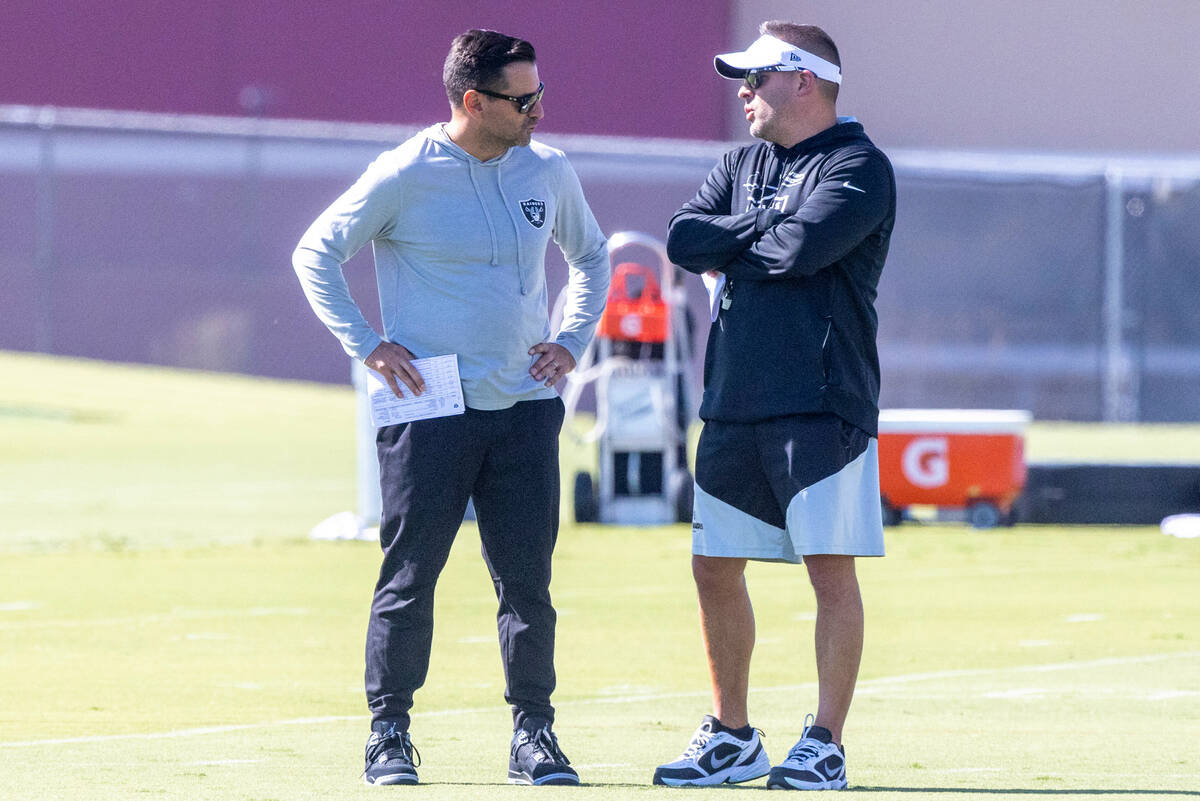 The Raiders have been remade in the image of Josh McDaniels, who, with general manager Dave Ziegler, have constructed a roster that includes 14 players who predate their hiring in January 2022.
But the second-year coach won't set tangible expectations for the team. At least not publicly.
"We're not looking at the overall season in totality," McDaniels said when asked about measuring success in 2023. "We're going to prepare to win each game, and that's unreasonable to think that anybody's going to do that, but that's going to be our goal, one week at a time.
"Prepare as hard as we can for the opponent to give ourselves the best chance to perform well, and I think our team understands that goal. We're hard at work at it. Our guys are preparing the right way for this week, and we'll see how we do."
A postseason berth isn't requisite for a successful season for the Raiders amid their standing in the almighty AFC, a conference in which most of the NFL's top quarterbacks reside — and thereby most of the top teams.
But measurable progress is under McDaniels, who is 17-28 in three seasons as a coach with no postseason appearances.
Among the NFL's 29 coaches with prior head coaching experience, only Matt Eberflus (.176) of the Chicago Bears, Dennis Allen (.283) of the New Orleans Saints and Robert Saleh (.324) of the New York Jets have a worse winning percentage than McDaniels' .378.
"Since I've been here, I've only had one winning season," All-Pro running back Josh Jacobs said in response to a question about goals for the Raiders.
"That's my main focus this year — win."
Improving efficiency
Winning is the most obvious objective for McDaniels and the clearest measure of improvement for a team that finished 6-11 in 2022 compared with 10-7 and a playoff berth in 2021. Nine of their 11 losses — and four of their wins — last season were by one score, reflecting the margin of error in the NFL.
Or the lack thereof.
A lack of chemistry with former quarterback Derek Carr played a part in the mismanagement of the close games. His replacement, Jimmy Garoppolo, brings with him three-plus years of experience under McDaniels with the New England Patriots.
Their continuity could certainly spark improvement in close games.
Garoppolo is tasked with fortifying an offense that finished last season 11th of 32 in scoring (23.2), 12th in yards (352.5) and 26th in red-zone conversion rate (48.2 percent), a long-standing issue under Carr.
A more efficient offense is a reasonable expectation given the return of four starters on the offensive line, the presence of Jacobs, fellow All-Pro Davante Adams and a collection of complementary pass catchers that includes former Pro Bowl slot receiver Hunter Renfrow and free-agent acquisition Jakobi Meyers, New England's leading receiver each of the past three seasons.
Veteran DeAndre Carter and rookie Tre Tucker add speed and versatility.
"A bunch of guys who really truly know how to get open. Not just saying that," Meyers said. "They all know something different. They know how to create separation. Know how to catch the ball. Run with it after they catch it. There's a lot of good receivers in the room."
Defensively, the Raiders stand to gain even more ground under coordinator Patrick Graham — given there isn't much more ground they can concede.
Yet again, in 2022, they ranked among the NFL's worst, finishing 26th in scoring (24.6 points allowed per game), 27th in yards (365.5) and 31st in red-zone conversion rate (66 percent).
An inability to pressure quarterbacks remains the proprietary cause: The Raiders averaged 1.6 sacks a game to rank 30th last season. All-Pro defensive end Maxx Crosby remains one of the NFL's best pass rushers, but the development of ancillary pass rushers remains a necessity — reflected in April's draft by the selection of Tyree Wilson with the No. 7 pick.
Without the emergence of a viable rush, the Raiders stand to struggle defensively regardless of their linebackers and secondary, bolstered this season by free-agent linebacker signee Robert Spillane and defensive back signees Marcus Epps and Marcus Peters.
Pressure is the most effective way to force turnovers and acquire favorable field position; the Raiders ranked 32nd last season, forcing 13 in 17 games.
Asked about expectations, Crosby echoed McDaniels: "We haven't been out there together yet. For us, just being the best version of ourselves. Whatever that is, we'll find out. We have a lot of new guys. Lots of new faces. But I like where we're at right now … We've just got to keep improving on a daily basis."
Developing depth
Even more important for the Raiders than their record this season is the development of their younger players.
Of the 53 players rostered for Week 1, 22 are 25 or younger.
Third-round pick Dylan Parham and undrafted linebacker Luke Masterson are the only starters from a 2022 rookie class compromised by the trade for Adams, who cost last year's first- and second-round picks.
But their 2023 draft class is filled with promise.
Wilson should play plenty at defensive end, and second-round pick Michael Mayer projects as the long-term starter at tight end. Tucker and defensive tackle Byron Young were selected in the third round and cornerback Jakorian Bennett in the fourth. Safety Chris Smith was a fifth-round pick, linebacker Amari Burney a sixth-round choice and defensive tackle Nesta Jade Silvera a seventh-round selection.
Third-year defensive backs Tre'von Moehrig and Nate Hobbs join third-year linebacker Divine Deablo atop the defensive depth chart.
Third-year pass rusher Malcolm Koonce could be in line for more snaps, too.
Said Ziegler late last month: "I would love to see our young players that we've invested in continue to grow. Continue to improve throughout the season where you're getting to the end of the season and you have a lot of guys that have contributed to a winning season. That's really what we're focused on and how we're going to gauge it."
Contact Sam Gordon at sgordon@reviewjournal.com. Follow @BySamGordon on X.