Who among the Raiders' rookie class will see the field first?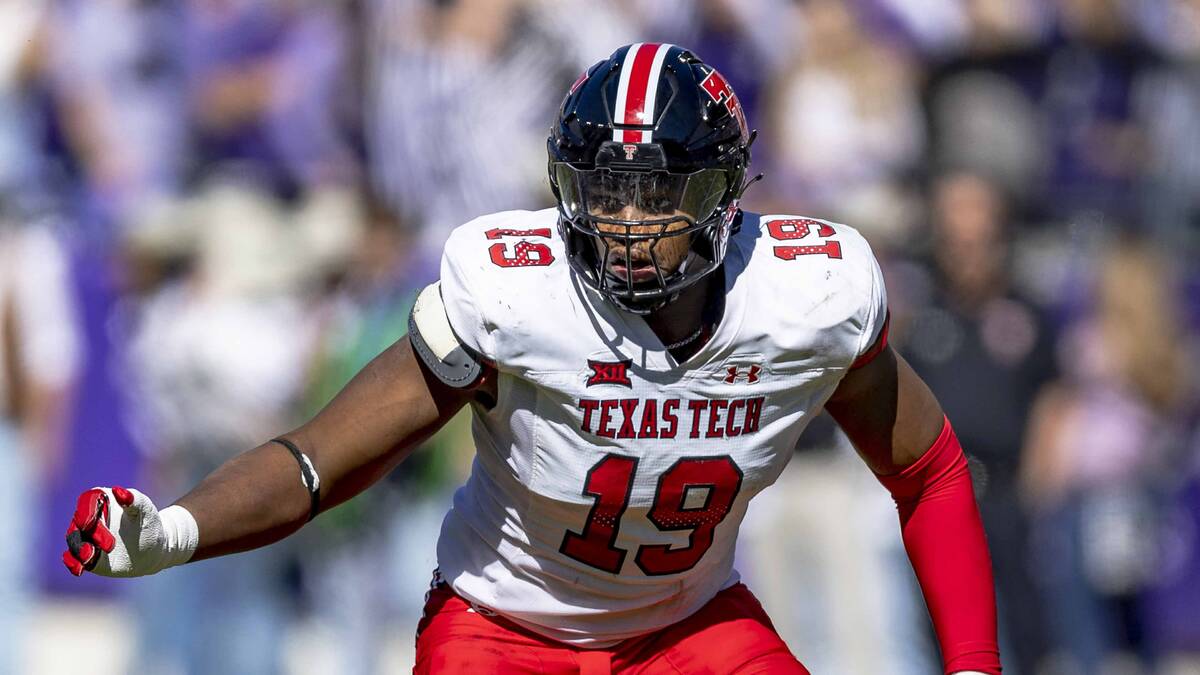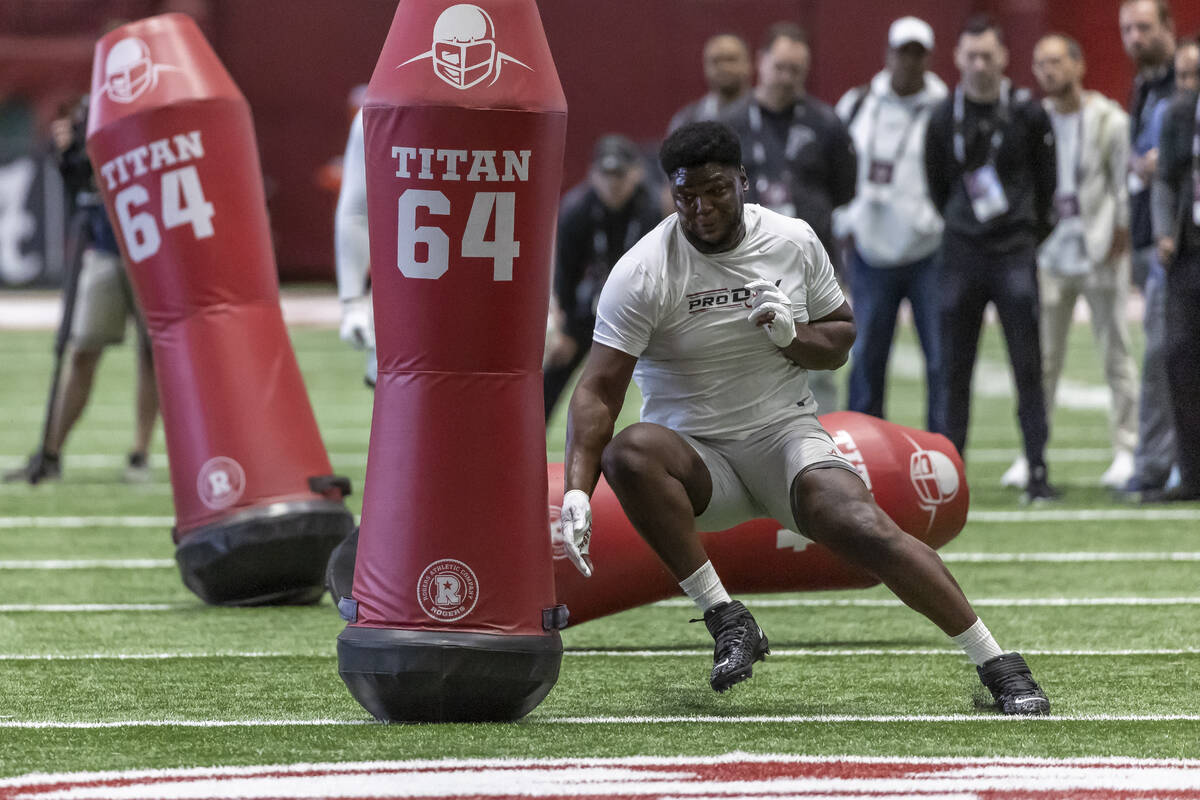 As much as the Raiders' success this year is predicated on their new quarterback Jimmy Garoppolo being healthy and playing a full season, other critical factors are in play as well.
One is getting meaningful contributions from the nine-player draft class they assembled in April, all of whom are scheduled to report to their first NFL training camps Thursday at the Raiders' practice facility in Henderson.
To say a lot is riding on players like defensive end Tyree Wilson, tight end Michael Mayer, defensive tackle Byron Young, cornerback Jakorian Bennett, wide receiver Tre Tucker and some others is an understatement.
If, say, the Raiders can pull off what
the Seahawks did last season by turning nine draft picks into two starting tackles and a starting running back, a starting perimeter cornerback and slot cornerback and an impact rotational linebacker, the dynamics change considerably for the Raiders.
The contributions of Seattle's draft class, coupled with the play of quarterback Geno Smith, who replaced longtime fixture Russell Wilson, turned a team whose win total was estimated to be five to start last season into a nine-win Wild Card playoff team.
It would be presumptuous of the Raiders to count on similar rookie contributions from their group, but the depth and quality of their draft class, albeit on paper at the moment, are reasons to at least be hopeful.
The fact is, for the Raiders to make a Seahawks-like leap this year, it is imperative their rookies lend a considerable hand.
Here is a look at the draft class and who is in a position to pay immediate dividends.
Day one contributors
They might not be starters to begin the season, but it would be viewed as a huge fail if Wilson, the 6-foot-7 edge rusher from Texas Tech who the Raiders selected seventh overall, and Mayer, the second-round tight end from Notre Dame, aren't getting significant playing time at the outset.
Assuming Wilson is a full go from the foot injury he suffered last November, he is expected to start as a rotational player spelling veteran pass rusher Chandler Jones. The Raiders hope that reducing Jones' snap count will not only result in a more physically sound and efficient Jones, but it will create more consistent heat on the quarterback with he and Wilson sharing the workload opposite Maxx Crosby.
Provided Wilson earns his keep, expect to see some passing-down packages that include Crosby, Jones and Wilson in an attempt to generate optimal pass rush.
Mayer will compete for playing time with veterans Austin Hooper and O.J. Howard, but it's only a matter of time before he takes over. His track record at Notre Dame, where he immediately made his mark as a freshman and went on to catch 180 passes for 2,099 yards and 18 touchdowns over three seasons, is indicative of a player who embraced the big stage and had an uncanny understanding of playing his position. That included his stellar blocking and ability to flourish in the passing game. All of which have a chance to quickly translate to the NFL.
Fast track possibilities
The Raiders aren't necessarily counting on Alabama's Young, Maryland's Bennett and Georgia safety Christopher Smith to play prominent roles upon breaking camp, but they do envision one or all of them working their way into the mix early on and, by the end of the season, potentially being core rotational players.
Bennett was impressive during minicamp and OTAs and will be given a chance to win the starting cornerback job opposite Nate Hobbs. More realistically, though, he will be the nickel cornerback the Raiders turn to on passing downs and gradually expand on his role from that point.
Smith could be on a similar track in the safety rotation.
Between them the last two years, Bennett and Smith had 11 interceptions and 34 pass breakups, both of which are elements the Raiders have lacked for years. In each player's case, they are traits the Raiders are counting on carrying over to the NFL.
The Raiders have invested heavily in the draft and free agency on the interior of their defensive line, including the selection of Young in the third round from Alabama. His run defense has a chance to pop immediately, which is why Young could see the field relatively early as a rookie as a rotational defensive lineman. But the Raiders also need him to hone and develop his pass-rush skills. His ability to do so will determine his ultimate impact not only in his first season but his career.
Wild cards
The Raiders surprised a lot of people with the selection of Tucker in the third round out of Cincinnati. At 5-9, 182 pounds, his ceiling might only be as a situational offensive weapon and a special teams ace, but his speed and explosiveness are compelling enough that, should he reach even that ceiling, he can carve out an NFL career.
As an offset alongside more featured weapons like Davante Adams, Josh Jacobs, Jakobi Meyers and, potentially Mayer, Tucker can create a useful, albeit specialized niche for himself as a rookie.
On the development track
Linebacker Amari Burney, quarterback Aidan O'Connell and defensive tackle Nesta Jade Silvera are prospects the Raiders will devote development time to with the hope of future payoffs.
Of them, Burney likely has the clearest path to early playing time given the thin linebacker depth chart and his potential prowess on special teams. A crowded defensive line could mean Jade Silvera taking a redshirt season, and O'Connell's opportunity depends on the season-long health of Garoppolo.
Should Garoppolo go down at any point, the Raiders hope O'Connell will be ready to step in. But don't expect any immediate answer to that question, as O'Connell has a long way to go just to show he belongs on an NFL roster, let alone as QB2.
Contact Vincent Bonsignore at vbonsignore@reviewjournal.com. Follow @VinnyBonsignore on Twitter.