Will Raiders see unstoppable or reckless Josh Allen?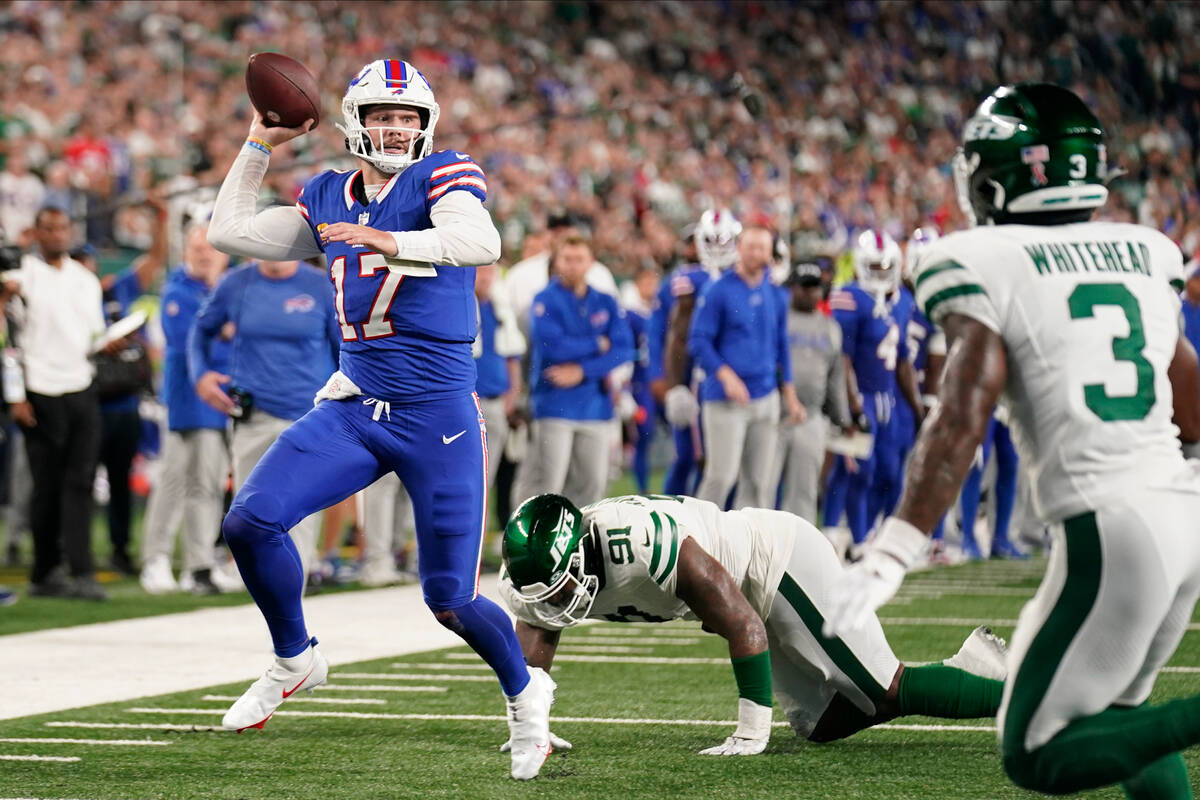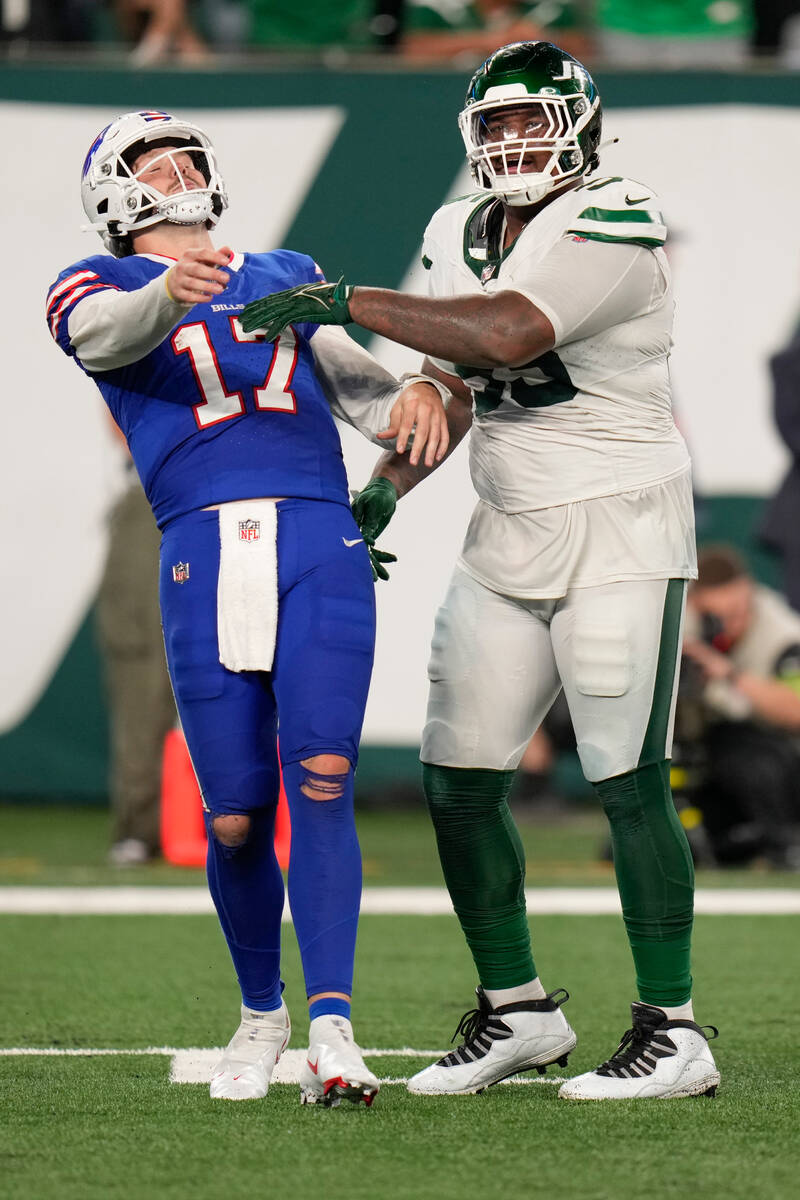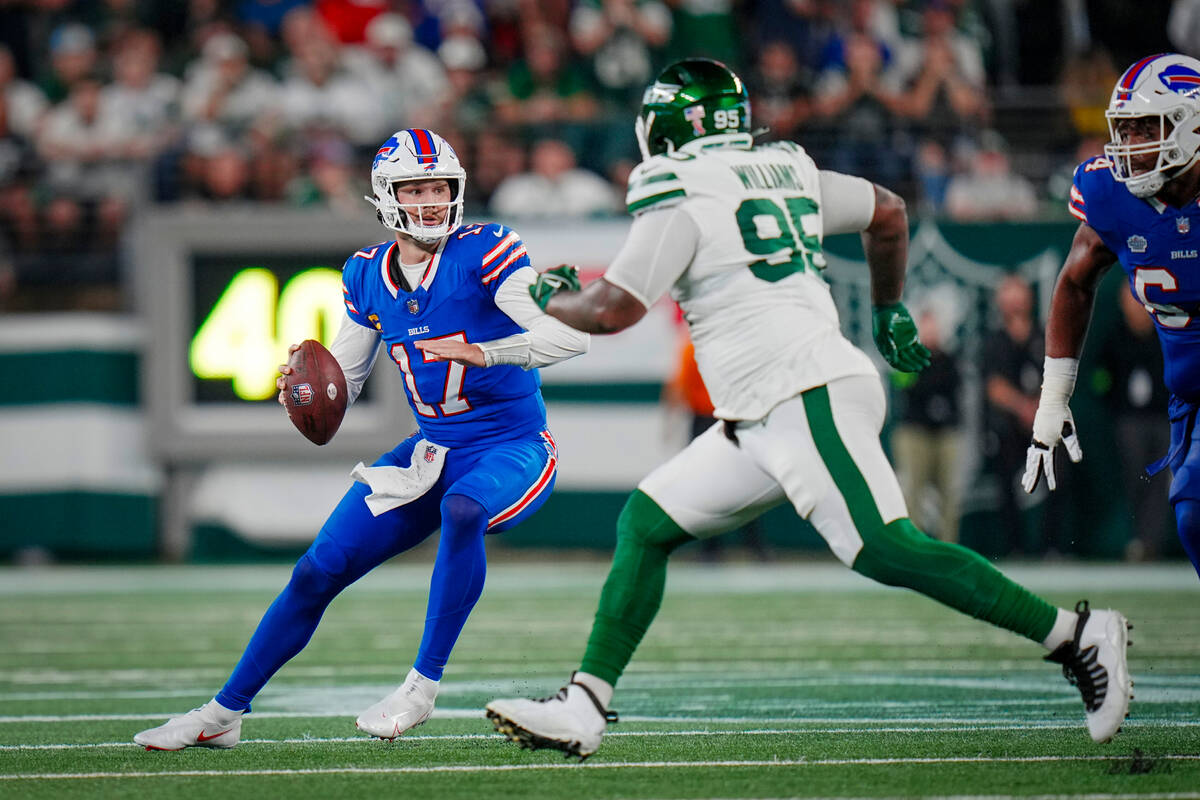 The process of mentally wiring an NFL quarterback can be never-ending. Josh Allen of the Bills is a recent case in point.
Allen, whom the Raiders face Sunday at Highmark Stadium in Orchard Park, New York, is arguably the most physically gifted quarterback in the league. It's that incredible skill set, though, that often creates the conundrum that Allen and the Bills constantly battle.
Allen's ability to throw the ball as far and with as much velocity as anyone else in the league — along with being able to inflict punishment as a runner — gives him the confidence to attempt plays that many other quarterbacks would shy away from.
But for every mystifying play he makes because of his immense ability, he's also liable to make an equally impactful mistake — such as the four turnovers he was responsible for in a loss to the New York Jets on "Monday Night Football."
The fine line Allen and the Bills are trying to create between confident and prudent has been frustratingly elusive. His 84 turnovers since 2018 are the most in the NFL. And his interception rate has gone from 13th in 2020 to 17th in 2021 to tied for 23rd in 2022.
On the other hand, he's guided the Bills to three straight AFC East titles, four consecutive playoff appearances and a spot in the 2020 AFC championship game.
So it's really a case of the Bills flourishing from his superpowers or being done in by them.
"It's a double-edged sword," said Allen, who finished 29 of 41 for 236 yards with a touchdown against the Jets and was sacked five times. "Sometimes we get away with it, and sometimes it's the greatest play ever. Sometimes it happens the other way like it did Monday night."
It's not the first time Allen and the Bills have dealt with the dark side of his unwavering confidence. But there have been so many other bright moments with Allen at quarterback that you wonder if it's just a matter of living with the good and bad and hoping the positives outweigh the negatives.
"It gets back to, as Josh and I have discussed, being a great decision-maker," coach Sean McDermott said. "That not only means where you throw the ball, but also what you do when the ball is in your hands just overall and living to play another down."
It's been an ongoing conversation.
"Just knowing when and where to do it and when not to do it — and, again, that's a learning process that takes a long time," Allen said. "I'm year six in this league, and I should know better when to do that, and now I have to go out there and prove that."
Allen hopes for better days.
"I want to be smarter," he said. "I want to help this team win football games, I don't want to put the ball in harm's way or in jeopardy … just trust the guys on the field with me and play selfless ball."
Raiders coach Josh McDaniels has seen enough of Allen to know what to expect.
"He's a challenge for everybody," McDaniels said. "He's a football player. He's not just a quarterback. He can hurt you with his mind, he can hurt you with his arm, he can hurt you with his legs, he can hurt you with his shoulder — dropping his shoulder and running through people. He wants the ball in his hands in all the 'gotta have it' situations."
Contact Vincent Bonsignore at vbonsignore@reviewjournal.com. Follow @VinnyBonsignore on X.