With the No. 7 pick in the 2023 NFL draft, the Raiders take …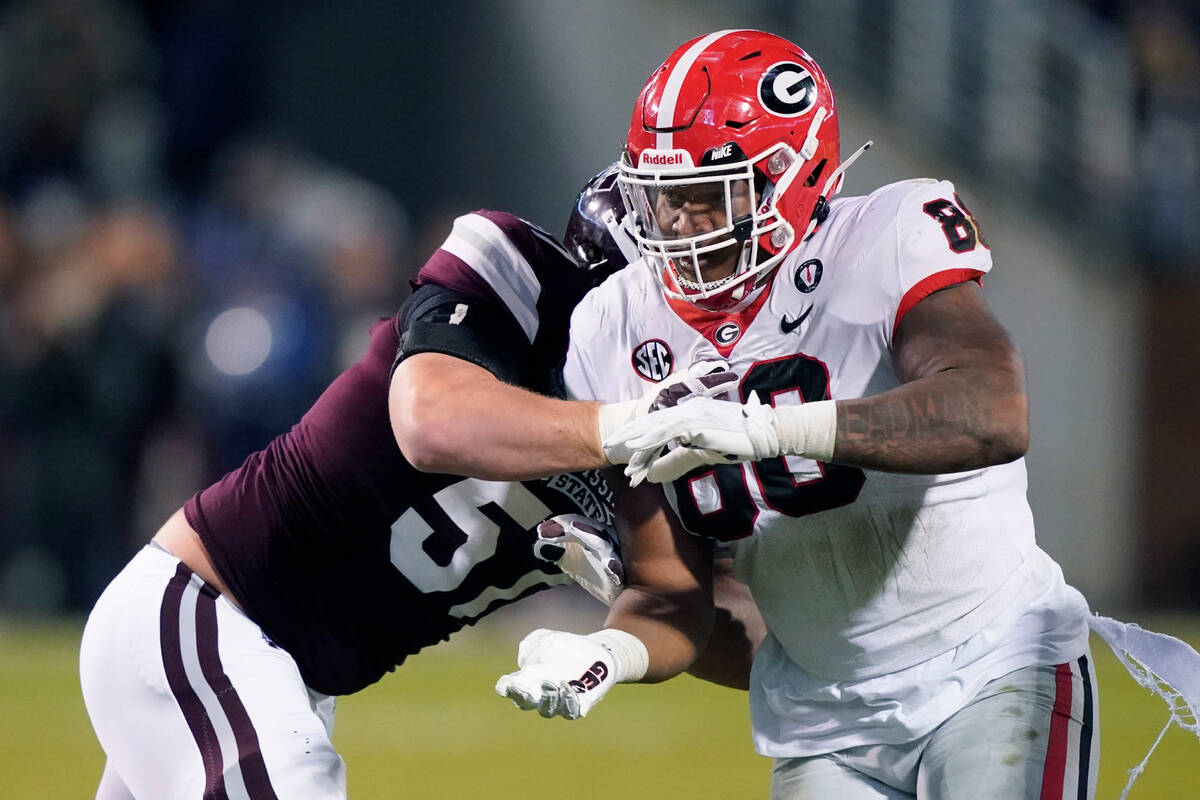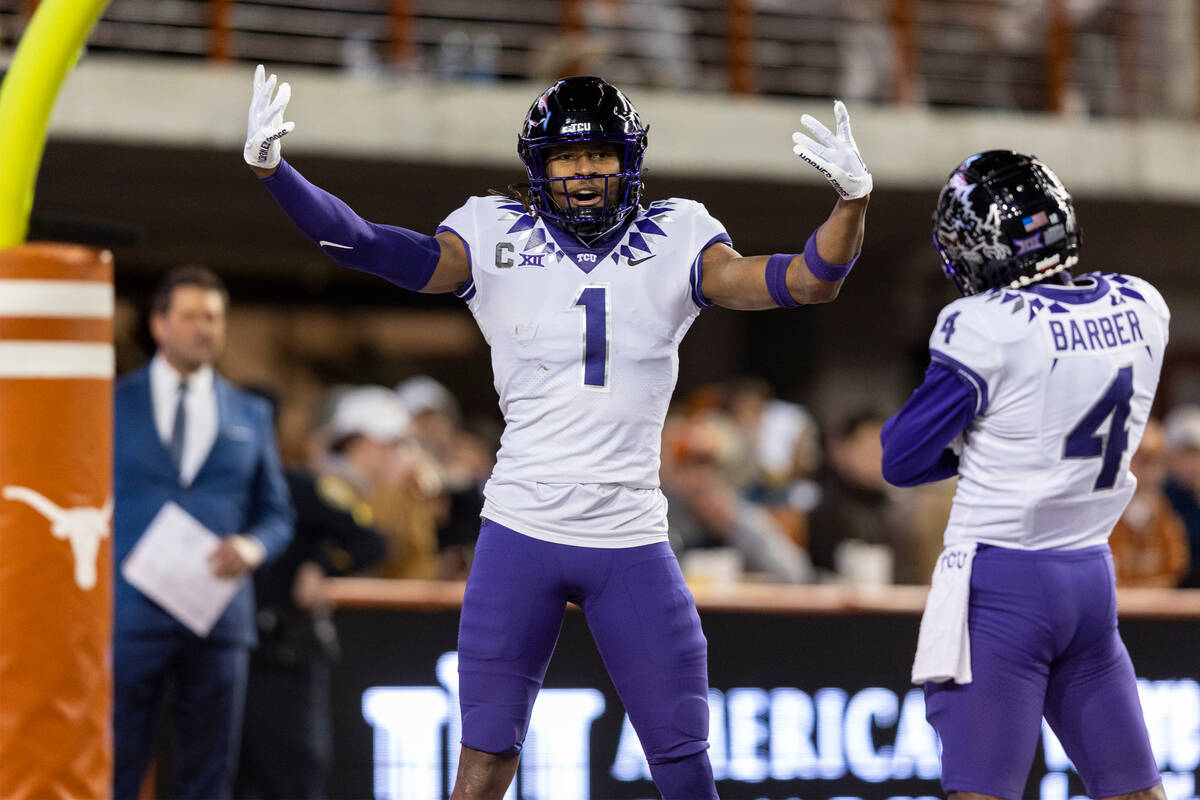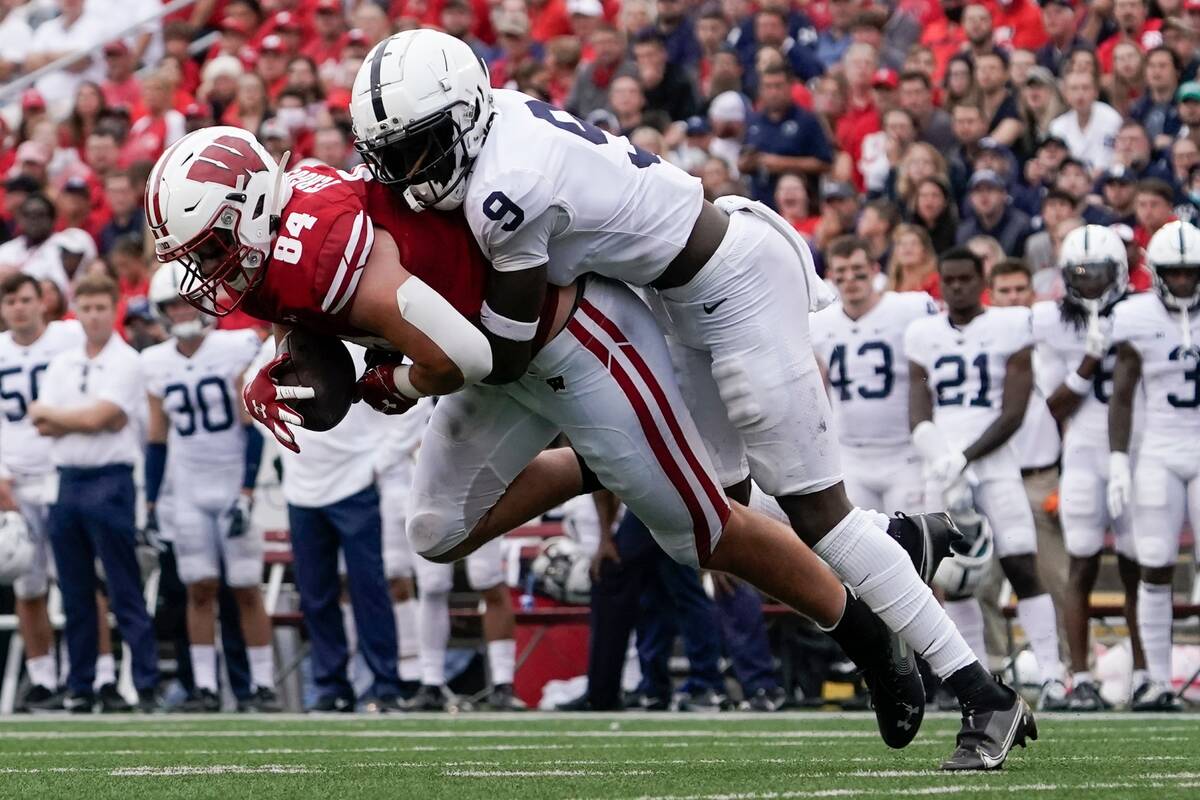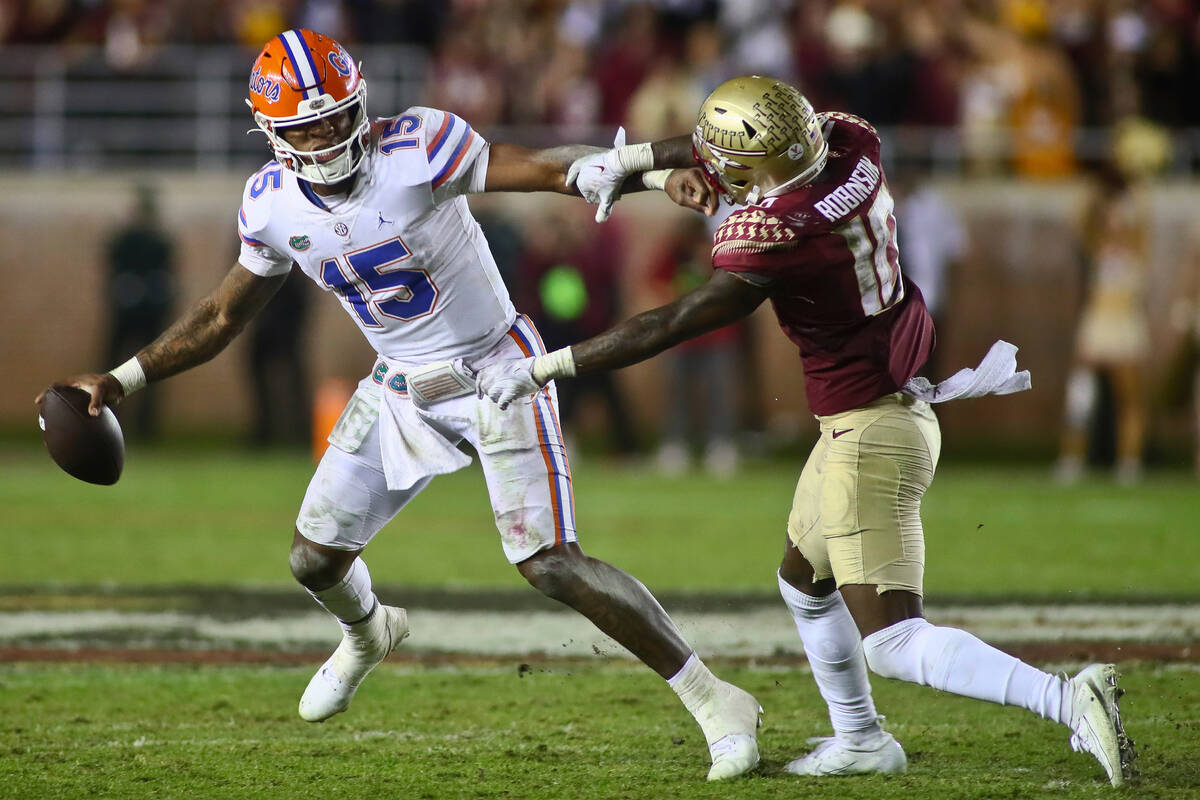 The Raiders have assumed for weeks that they would make their earliest selection in the NFL draft since 2019.
With the regular season ending last weekend, they now know that pick will be No. 7 — barring a trade — when the draft starts April 27 in Kansas City, Missouri.
There will be plenty of options.
While three quarterbacks have been generating a great deal of top-10 buzz and the Raiders certainly in the market after moving on from longtime starter Derek Carr, the organization is expected to be more interested in a veteran quarterback. Expect them to look at trying to nab a quarterback of the future later in the draft to pair with an established starter.
That could open the door to trading down and acquiring extra draft capital, particularly should a quarterback still be available at No. 7 that another team wants.
This early in the process, however, it makes sense to focus on whom the Raiders could target with the seventh pick, someone who could be a foundational piece for a franchise with a long-term plan for sustained success.
Florida quarterback Anthony Richardson would be an ideal type of player, someone who could develop under a veteran and be ready to start in a couple of years. Recent buzz has him soaring into the top 10, but there are still reasons to believe he could be a Day 2 pick.
There's a chance the Raiders could add a big wide receiver to complement Davante Adams and Hunter Renfrow, but the more likely area to address would be on the offensive line.
The Raiders have done a decent job of bringing in versatile young offensive linemen. This high in the draft, the only real option in terms of solidifying the line would be to draft a tackle to bookend with veteran left tackle Kolton Miller and let some of those pieces find their place on the interior.
Defensively, there are options at all three levels. A game-breaking defensive tackle could immediately change the complexion of the unit and take pressure off Maxx Crosby on the outside. Another edge rusher, especially with some of the talent available in the draft, also would make sense if they hadn't invested so much at the position.
Like most teams, the Raiders could use another top-end cornerback, and there could be a few from which to choose. Linebackers and safeties could be on the agenda, but not with a pick this high.
So, with the No. 7 pick, let's focus on offensive and defensive tackles, cornerbacks and wide receivers. Here's a look at some intriguing possibilities for the Raiders:
Offensive tackle
Paris Johnson Jr., Ohio State — His athleticism jumps off the film, and he's excellent in pass protection while relying too much on natural ability as a run blocker. He could be elite with some sharpening in that area.
Peter Skoronski, Northwestern — He looks like a finished product, particularly as a pass blocker, as he makes it look effortless to keep even the most talented edge rushers from getting to the quarterback. Be prepared to hear plenty about his short arms in the predraft process, but don't let that be a distraction from what he's done on the field.
Wide receiver
Quentin Johnston, Texas Christian — He might not be the top receiving prospect in this class, but he might be the best fit to plug into the Raiders' offense. His size and speed could take pressure off Adams and bring an even more dynamic element to the passing game.
Defensive tackle
Jalen Carter, Georgia — If he's still on the board — chances are he won't be — the Raiders should waste no time turning in their pick. He can wreck the middle of an offensive line and free up everyone else to roam free.
Bryan Bresee, Clemson — He's not the athlete that Carter is — few players that size are — but Bresee makes up for it with his strength, attention to detail and relentlessness.
Cornerback
Joey Porter Jr., Penn State — Remember the toughness and competitive drive Joey Porter Sr. brought to the field? Imagine that as a cornerback. Raiders fans would fall in love with him quickly.
Cam Smith, South Carolina — His speed might be a question mark, so it will be interesting to see what he runs during the predraft process. What isn't in dispute is how good he is at playing the ball in the air. He simply makes plays.
Contact Adam Hill at ahill@reviewjournal.com. Follow @AdamHillLVRJ on Twitter.
2023 NFL draft order
(Remaining picks determined by playoff results)
1. Chicago Bears
2. Houston Texans
3. Arizona Cardinals
4. Indianapolis Colts
5. Seattle Seahawks (From Denver Broncos)
6. Detroit Lions (From Los Angeles Rams)
7. Raiders
8. Atlanta Falcons
9. Carolina Panthers
10. Philadelphia Eagles (From New Orleans Saints)
11. Tennessee Titans
12. Houston Texans (From Cleveland Browns)
13. New York Jets
14. New England Patriots
15. Green Bay Packers
16. Washington Commanders
17. Pittsburgh Steelers
18. Detroit Lions