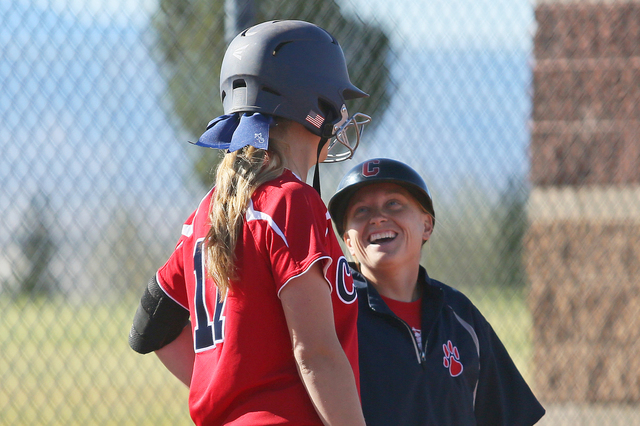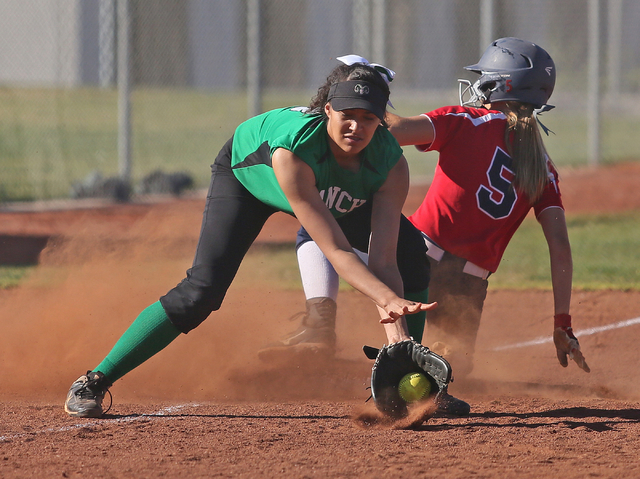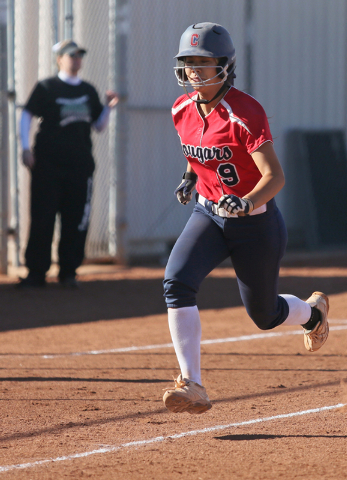 After watching her team strike out in seven of its first nine at-bats Wednesday, Coronado softball coach Missy Krueger took a helmet out of the dugout, dropped it on the ground, then picked it up and wore it in the third-base coaching box.
The Cougars coach called it her rally cap, and rally is what her team did.
Coronado scored all of its runs and collected all four of its hits during the fourth inning and held off visiting Rancho 3-2 in a battle for first place in the Southeast League.
"It's the rally cap," Krueger said jokingly. "It worked against Foothill. It almost worked against Palo (Verde). It worked today."
With their coach wearing the cap, the Cougars sent eight batters to the plate in the fourth, yet saw a total of only 20 pitches.
Tatum Spangler singled to start the inning and Dylan Underwood followed with a bunt single. Before Spangler's leadoff hit, Rancho pitcher Samantha Pochop had struck out the previous six hitters.
"We just needed to take control of the count," Krueger said. "With a pitcher like that, she is so good with her pitches and her location, you have to be the one that takes charge. She's going to try to get ahead of you, and if you don't hit the early pitches and she gets ahead of you, she owns you."
Both runners advanced on a passed ball before Basia Query singled to left. Spangler scored, and Underwood followed after the ball was bobbled in left field to give Coronado (14-11, 3-0 Southeast) a 2-0 lead. An errant throw allowed Query to reach third, and she scored on Sarah Pinkston's sacrifice foul fly.
Krueger also made a game-time decision that worked in her favor. Uncertain on her starting pitcher during warmups, Krueger chose Pinkston, who threw four no-hit innings and struck out seven before a stiff back got the better of her.
Jillian James allowed two runs in the sixth inning, but struck out four of the Rams' final five hitters and seven overall in three innings.
"We're fortunate enough to have two aces on this squad, and both girls are pitching really well right now," Krueger said. "I wanted to go with (Pinkston), but J.J. was prepared to come in at any time."
Jacey Kelley-Gonzalez had an RBI triple with one out in the sixth on a ball on which Coronado's center fielder attempted a shoestring catch. Sammi Llamas singled home Kelley-Gonzalez, but James slammed the door on Rancho (17-4, 2-1).
"We've played a lot of close games lately, and any time you can come back and win a one-run game, it's big," Krueger said.
Contact reporter Bartt Davis at bdavis@reviewjournal.com or 702-387-5230.