Rancho plays small ball to beat Silverado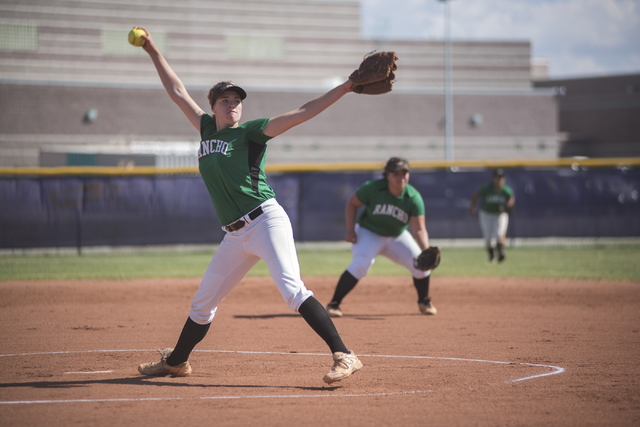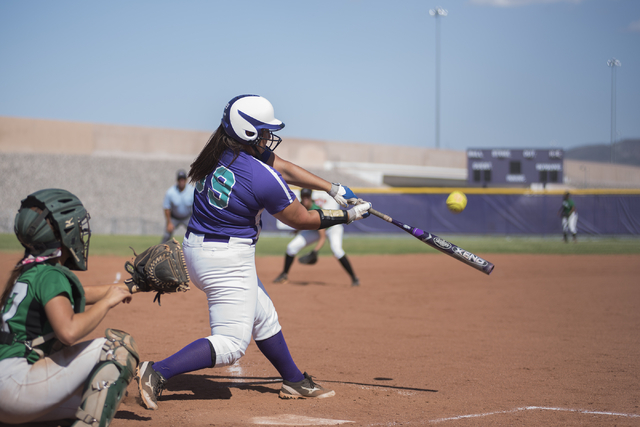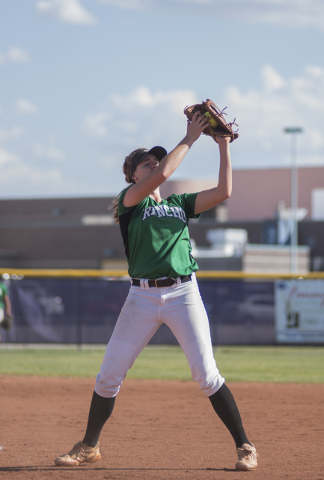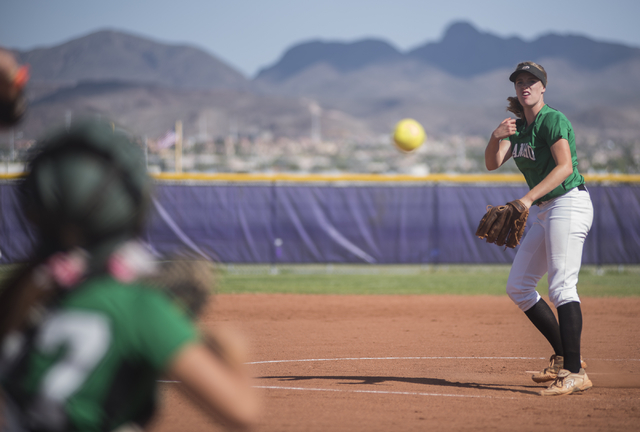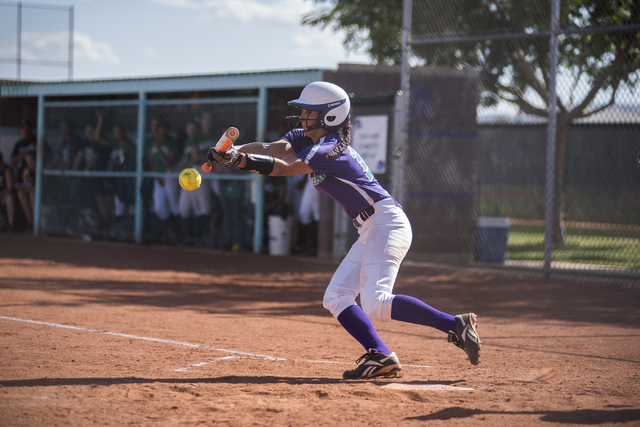 Rancho's softball team didn't hit a ball to the outfield until the third inning Tuesday.
By then, the Rams had little-balled their way to all the runs they needed.
Rancho walked and bunted its way to three first-inning runs and held on for a 3-2 win at Silverado in the opening round of the Sunrise Region softball tournament.
The Rams (24-7) will visit Coronado (23-12) in a winners' bracket semifinal at 3:30 p.m. today. Silverado (12-12) will host Valley (11-14) in an elimination game, also at 3:30 today.
"We'll play any kind of ball," said Rancho coach Amanda Zunno. "These girls have worked hard from hitting to slapping to bunting. We know that when someone gets on base, we have a job to do. Today, we just took advantage of moving runners."
Rancho didn't hit a ball past an infielder in the first inning, but took advantage of a walk and an error to build its lead.
Yvette Sanchez walked on five pitches to start the game and moved to second on Jacey Kelley-Gonzalez's sacrifice — the first of four Rancho bunts in the inning.
Gianna Carosone's grounder back to the circle was misplayed, and with runners at second and third, McKinzi Vega push bunted a single toward first base to score Sanchez.
Vegas advanced to second on defensive indifference, and Sammi Llamas laid down a squeeze bunt. Carosone beat the throw home to make it 2-0.
Jahnae Davis-Houston tried to squeeze home another run, but the Skyhawks cut down Vega at the plate. Llamas moved to third on the play, and scored on a double steal when Davis-Houston swiped second.
"Being a lower seed and not having home field advantage, we knew that we had to jump on them early," Zunno said.
The lead was enough for Rancho pitcher Samantha Pochop, who struck out 11 and tap danced around nine hits. Pochop didn't allow a runner to reach third base safely until the sixth inning when Alessandra Ponce blasted a two-run home run to left field to pull the Skyhawks within 3-2.
Pochop retired six of the next seven hitters to secure the win.
"She read the batters really well," Zunno said. "Her and our catcher Kat (Anthony), they worked well together, and they made adjustments throughout the game."
Rancho had just four hits in the game, including back-to-back singles to start the fourth, and didn't get another runner to third base after the first inning.
Hanna McCall was 3-for-4, and Madison Sisco went 2-for-3 with a double and a run for Silverado.
Contact reporter Bartt Davis at bdavis@reviewjournal.com or 702-387-5230.