Ready for fall … and basketball
September 29, 2014 - 10:37 pm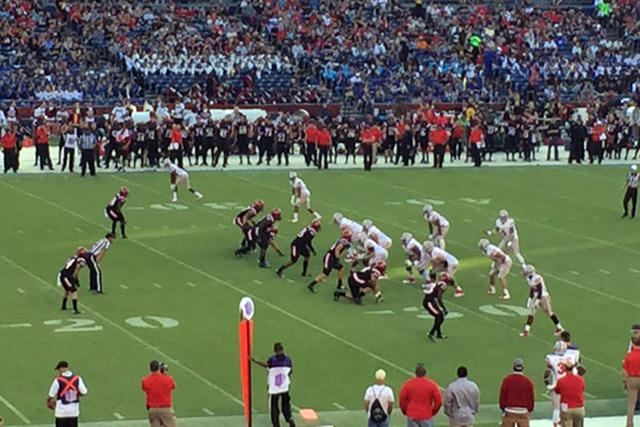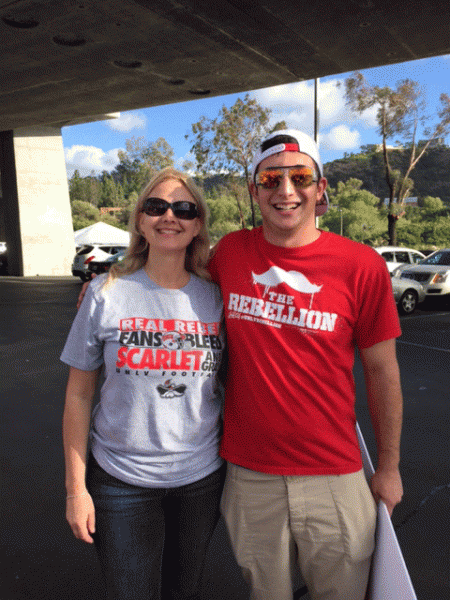 Hey Rebel fans, I hope you're all ready for fall because it's about that time. That also means Runnin' Rebel basketball is about to begin. The 7 returning players and 8 new players have been going through conditioning and are ready to meet all their fans on October 16 at the Scarlet & Gray Showcase at the Thomas & Mack. It starts at 7 p.m.
The season heats up on November 5 with an exhibition game against Florida International. Then the regular season starts November 14 when the Rebels host Morehead State at the Thomas & Mack.
As for the football team, I wish there was better news. The Rebels have not been playing their best football, unfortunately, and are now 1-4. I traveled to San Diego last weekend to watch them open Mountain West play against San Diego State at Qualcomm Stadium. The bottom level was pretty full for most of the game. But then the Aztecs started to run away with it, and the stadium started emptying out.
Luckily, the weather was perfect and I was able to see some friends and get some beach time in to make the trip just a little better.
The Rebels will be on the road against San Jose State this Saturday. The game will be televised on ESPNews at 5 p.m. The next home game is the homecoming game against Fresno State on Friday, October 10 at 7 p.m. Hope to see you all there to support the Rebs!
The UNLV men's and women's soccer teams have been kicking butt and taking names! The boys have a record of 6-2-1 and the girls are 6-3-1. I hope to get out to a game soon. You can find their schedules at: unlvrebels.com
Ladies, don't miss out on this! Learn a little about Runnin' Rebel basketball and have some fun at the same time. Slam Dunk Social for Ladies is October 11, 1:30-4:00 p.m. at the Mendenhall. Sign up today!
Rebel fans, I hope you all had a great summer and I will see you at the homecoming football game and the Scarlet & Gray Showcase in a few weeks.
GO REBELS!
Contact Lori Cox at unlvgirlblog@gmail.com or follow her on Twitter @UNLVgirl.