Rebels' Davis weighs bolting early to NFL
December 31, 2013 - 11:15 am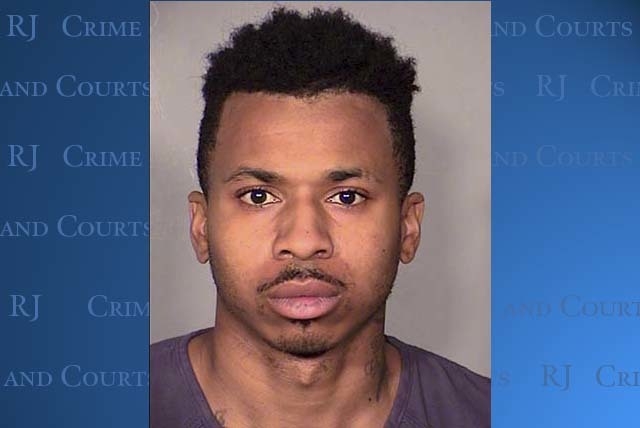 DALLAS — UNLV junior wide receiver Devante Davis is preoccupied with the Heart of Dallas Bowl for now, but soon he will turn his attention elsewhere.
Davis said he will decide after Wednesday's game against North Texas at Cotton Bowl Stadium whether to turn pro a year early.
Coach Bobby Hauck has requested an evaluation of Davis by the NFL advisory committee regarding the player's likely draft status.
"I haven't put thought into it much," Davis said.
Davis has had a record-setting season, catching 14 touchdown passes to break UNLV's previous mark of 11 by Sam Greene in 1980. Davis also made 77 receptions for 1,194 yards, often using his 6-foot-3-inch, 210-pound frame to fight off cornerbacks for tough catches.
UNLV fans certainly hope Davis returns, and he probably would improve his draft status by staying for his senior season. But he could be receiving advice from many parties, much of it possibly uninformed. So Davis has a lot of information to take in and a decision to make, but he first has other priorities.
"I've still got a whole other game, so I'm focused on playing North Texas," he said.
■ WINNING TIME — In going from 2-11 last season to 7-5 this season, UNLV tied Missouri for the second-best turnaround nationwide with a 42.9 improvement percentage. The Tigers, who play Oklahoma State on Friday in the Cotton Bowl, rose from 5-7 to 11-2.
Auburn, which improved from 3-9 to 12-1 and will play Florida State for the national championship on Jan. 6, is No. 1 at 67.3 percent.
If UNLV defeats North Texas in the Heart of Dallas Bowl, the six-victory improvement would stand alone as the second best in school history. The Rebels' best turnaround occurred in 1973 when they went 8-3 a year after going 1-10.
■ RALLY TIME — The Rebels, unlike so many previous UNLV teams, didn't panic when they fell behind this season.
They won five games after trailing at some point, UNLV's most comeback victories since at least 2003. No information was available on the last time the Rebels had rallied five times, if it ever has occurred.
Two of their comebacks were from at least 14 points, the first time since 1979 that the Rebels rallied from such a deficit twice in victories. One of those wins was after trailing Central Michigan 21-0, tied for the fourth-largest comeback nationally this season.
UNLV also won three games after trailing at halftime and another while tied at the break.
■ HARDLY NEUTRAL — UNLV doesn't have a lot of experience with neutral-site games. This will be just the fourth one in Rebels history and first in 29 years.
They are 1-2 in neutral-site games, winning their last one with a 30-13 decision over Toledo in the California Bowl in Fresno on Dec. 15, 1984. UNLV lost 49-11 to Delaware in the 1974 Division II semifinals in Baton Rouge, La., and they lost 28-24 to Brigham Young in a 1978 regular-season game at Yokohama, Japan.
Contact reporter Mark Anderson at manderson@reviewjournal.com or 702-387-2914. Follow him on Twitter: @markanderson65.
WHERE: Cotton Bowl, Dallas
WHEN: January 1
TV: ESPNU