Rebels defeat No. 11 Kansas State
December 21, 2010 - 7:22 pm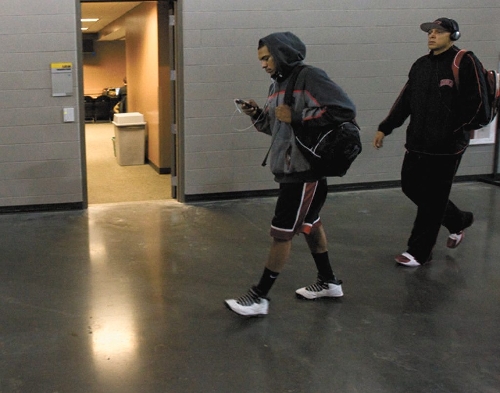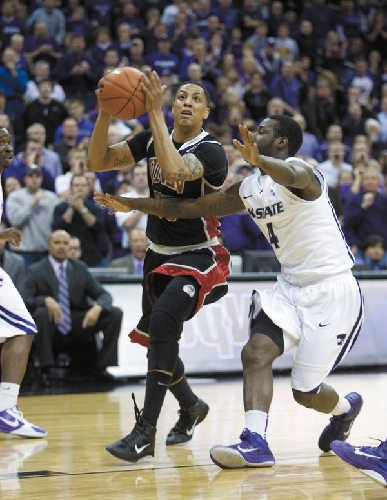 KANSAS CITY, Mo. — Oscar Bellfield hit a 3-pointer with 1:20 remaining and UNLV defeated a shorthanded Kansas State team 63-59 at the Sprint Center.
Tre'Von Willis scored 16 points to lead the Rebels (11-2). Willis made two free throws with 19 seconds left to help secure the victory.
Bellfield and Anthony Marshall each scored 11 points.
The 11 th-ranked Wildcats (9-3) were without their top player, senior guard Jacob Pullen, and best big man, Curtis Kelly. Pullen and Kelly were declared ineligible about an hour before the game.
Kansas State officials said the two players received impermissible benefits on the purchase of clothing at a department store, a secondary violation of NCAA rules. Pullen, a preseason All-American, will be required to sit out three games.
Despite facing an obvious disadvantage, the Wildcats gave the Rebels all they could handle.
UNLV, which trailed by six points early in the second half, went ahead 44-42 on Derrick Jasper's three-point play with 12:40 remaining.
Willis and Quintrell Thomas scored on layups to extend the lead to 48-42. The Wildcats rallied to within 52-51 on Rodney McGruder's fast-break dunk with 7:30 to go.
Nick Russell's 3-pointer at the buzzer lifted Kansas State to a 34-32 halftime edge. The Rebels were plagued by poor shooting and foul trouble while blowing a nine-point lead.