Rebels have a few Texas connections heading into bowl game
December 9, 2013 - 5:25 pm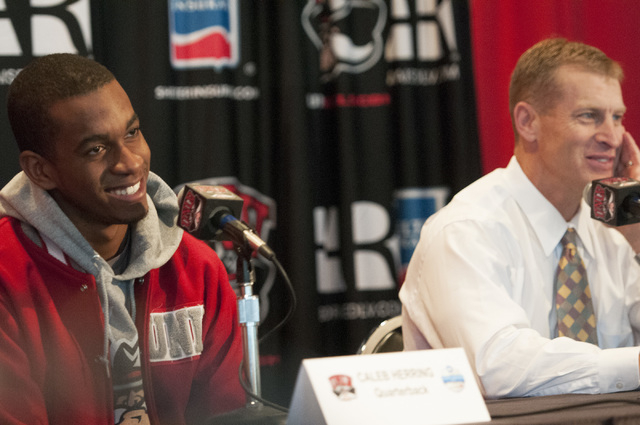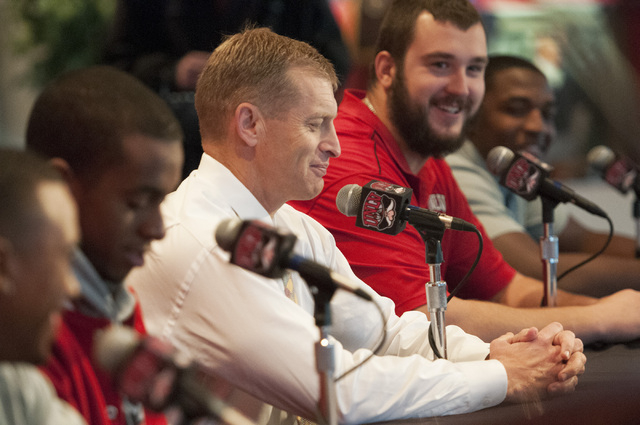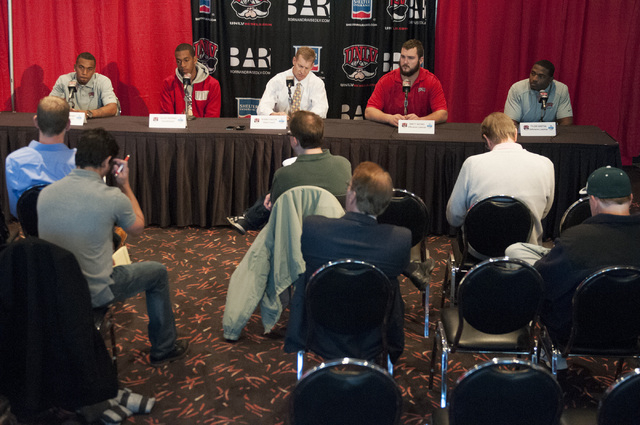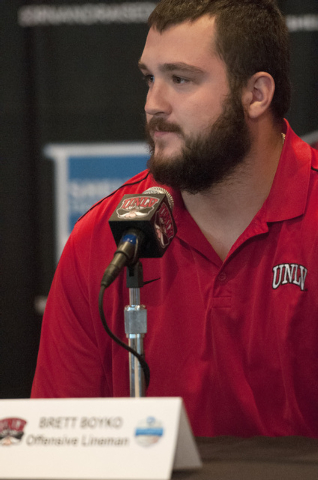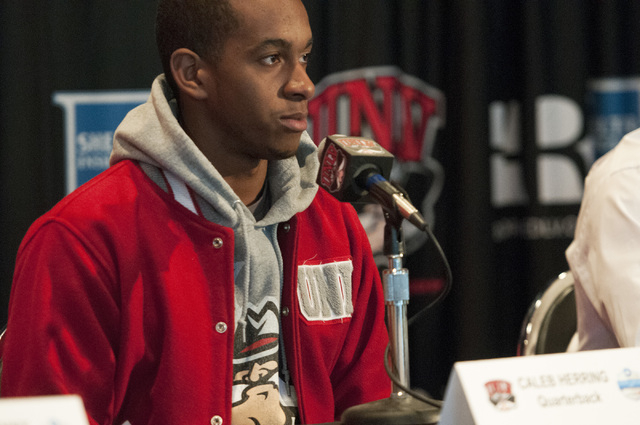 Now Kenneth Penny has some idea of what it's like to win the lottery, discovering relatives he never knew existed.
They weren't coming for cash, but for tickets since Penny and his UNLV football teammates found out Sunday they were heading to the Heart of Dallas Bowl.
And that meant Penny, a standout Rebels cornerback who is from the Dallas area, would be hearing from the folks back home.
"My phone's been blowing up," Penny said Monday. "Yesterday, my mom was like, 'Well, your new cousin …' New names and new faces are all of the sudden coming up now."
The Rebels (7-5) make their first bowl appearance in 13 years when they take on North Texas (8-4) at 9 a.m. PST on New Year's Day in what will essentially be a home game for the Mean Green. North Texas is a touchdown favorite.
Penny was the Rebels' Texas representative at a news conference Monday. He has broken up 16 passes this season, tied for fourth highest in school history.
Two other prominent UNLV players from Texas, running back Tim Cornett and wide receiver Devante Davis, were not at the presser because they had to take final exams.
For all the Rebels, not just the Texans, this is a monumental time for a program that has appeared in just three previous bowls, winning all three.
UNLV players mostly found out on social media they would be heading to Dallas, and quarterback Caleb Herring said the Rebels were surprised because that bowl hadn't come up among the speculation of where the team might play.
"We were kind of puzzled about it at first, like where did this come from?" Herring said. "But when Coach (Bobby) Hauck came and confirmed what everybody had been speculating, it was pretty crazy. It was exciting. We were really excited to first find out that we were accepted to a bowl game, and then to find out the magnitude of the bowl game we were in was pretty exciting."
UNLV put itself in position to make a bowl by playing its two best games to close the season. The Rebels went into 11-degree weather at Air Force and dominated in a 41-21 victory, and then came home to smack around San Diego State 45-19.
But how much momentum the Rebels take into the postseason is questionable. UNLV will have gone just more than a month from playing a game by the time they kick off at Cotton Bowl Stadium.
The Rebels practiced over the weekend, and they will hit Rebel Park before and after Christmas as well.
"Then we'll really be into game-week mode and be focused on UNT," Hauck said. "We have a lot of practice days and a chance to kind of get back to some basics and refine and really get our conditioning back to where it needs to be to play for 60 minutes."
This moment has been a long time coming, particularly for UNLV's juniors and seniors.
Herring, a senior, said he never lost faith the Rebels could play in a bowl, and his focus this season was on the week-to-week games rather than the big picture.
That weekly approach built up enough victories to allow the Rebels to keep playing.
And they will conclude their 2013 season in one of college football's most historic stadiums playing on a special day in the sport's calendar.
"Finding out it would be on Jan. 1 kind of took me back to growing up and watching some of those games that took place in January," Herring said. "Teams that are playing in January usually have been doing some pretty good things during the season. Now I'm going to be playing a game that people are going to be turning on the first day of the new year. It's going to be something that's exciting for everybody."
Contact reporter Mark Anderson at manderson@reviewjournal.com or 702-387-2914. Follow him on Twitter: @markanderson65.