RJ's Steve Carp honored by US Basketball Writers Association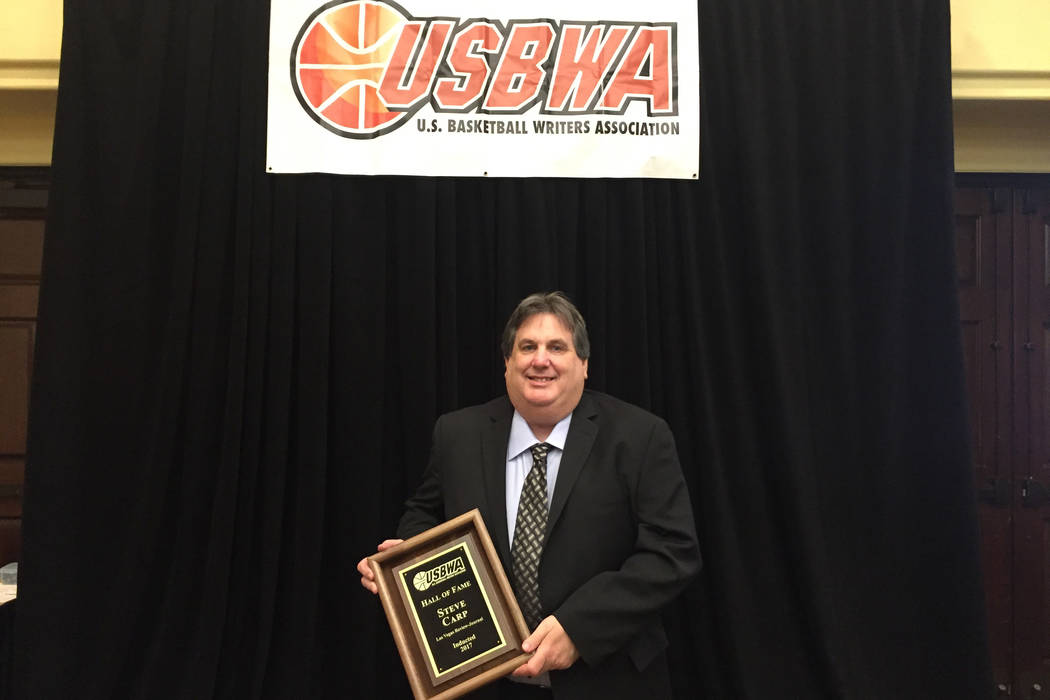 PHOENIX — From subway rides to Madison Square Garden for games as a young boy in the 1960s to covering UNLV at its national championship pinnacle, Steve Carp's journey in basketball has spanned decades of creating memories and chronicling remarkable moments.
Now, he has been rewarded with one of his profession's highest honors.
Carp on Monday was enshrined into the United States Basketball Writers Association Hall of Fame in a ceremony hours before the national championship between North Carolina and Gonzaga.
He was joined in the 2017 class by Frank Deford of Sports Illustrated, Tom Archdeacon of the Dayton Daily News and David Teel of the Newport News (Virginia) Daily Press.
Carp was presented into the Hall of Fame by Review-Journal sports columnist and USBWA president Ed Graney.
"It's hard to put this into words, because it's still hard to believe I received this honor," Carp said. "I mean, Frank Deford? To share the stage with a legend like that, along with two greats in Tom Archdeacon and David Teel … it's very humbling.
"But I think it's great for Las Vegas and the Review-Journal and our readers. I just hope this helps increase the newspaper's visibility. I see this as a community award, that we have people who can represent the city and the sport of basketball at a high level."
It's also a fitting culmination to Carp's basketball coverage for the Review-Journal, as he will now trade in his hightops for a pair of skates to cover the Vegas Golden Knights of the NHL.