Rock 'n' Roll Marathon moves start line after Las Vegas shooting
October 27, 2017 - 9:50 am
Updated October 27, 2017 - 2:27 pm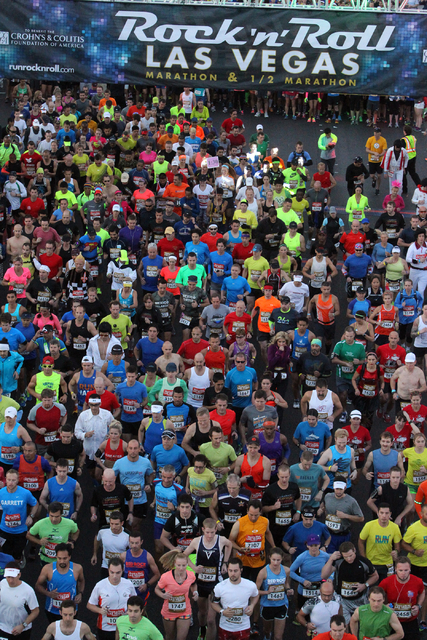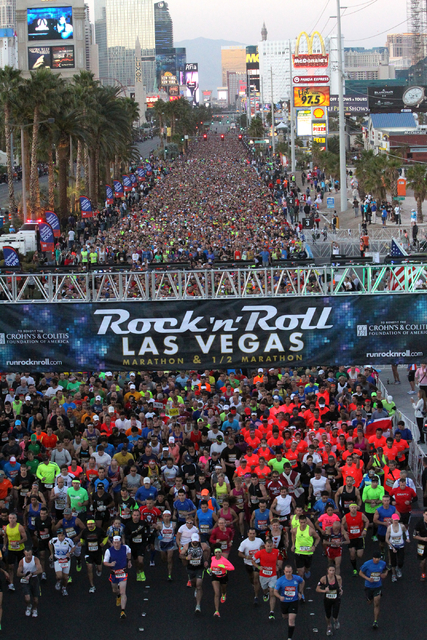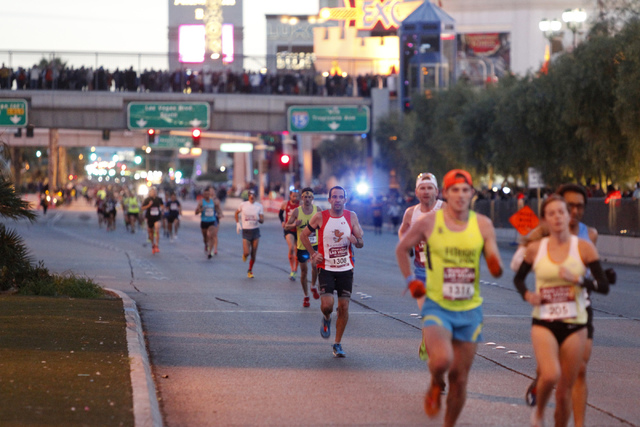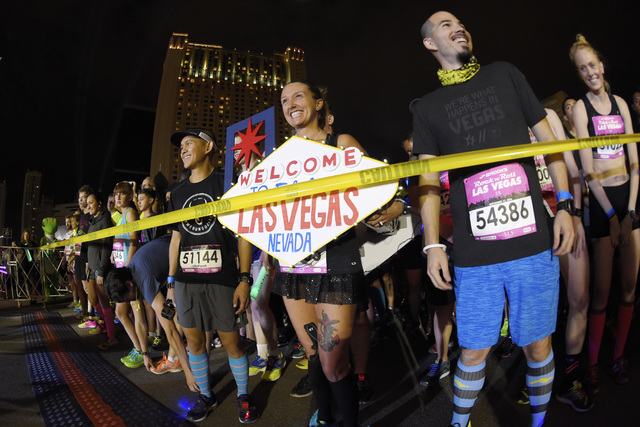 The Rock 'n' Roll Marathon will move its start line away from Mandalay Bay to 1 mile north, beginning adjacent to New York-New York.
The marathon, which will take place Nov. 12, will keep the same finish line in front of The Mirage.
Details for the new pre-race concert, which was supposed to take place at Las Vegas Village, the site of the Oct. 1 mass shooting that left 58 dead and more than 500 injured, will be released in the coming weeks.
"We've kept everything, for lack of a better word, within the same envelope just so we didn't have to disrupt any more than we did from the road closures and the openings and shutdowns, so by moving it a mile north, we were able to remove some of the section on the north end of the course," Josh Furlow, president of the Rock 'n' Roll Marathon Series, said.
For the first 2½ miles of the race, there will be no music along the course as runners run south past the site of the shooting and around the "Welcome to Las Vegas" sign and back as an on-course tribute.
"We want it to be a memorable experience but at the same time paying respects to everyone who was involved in that situation," Furlow said.
A donation page will be set up with proceeds going toward Clark County Commission Chair Steve Sisolak's Las Vegas Victims' Fund, and participants will have a chance to purchase #VegasStrong T-shirts with all proceeds also going toward that same fund.
The marathon will be the biggest event on the Strip since the shooting as it shuts down the area at night and draws tens of thousands of people to the area.
"We know security, we know the safety of the participants, we know the safety of the community is always going to be the No. 1 priority," Furlow said.
He also said they have received "overwhelmingly positive" feedback from participants.
"The entire organization is excited to work hand in hand with all of our partners in Vegas as we bring a great global showcase event and helping everybody move forward in one of the best cities in the world," Furlow said.
Contact Betsy Helfand at bhelfand@reviewjournal.com. Follow @BetsyHelfand on Twitter.