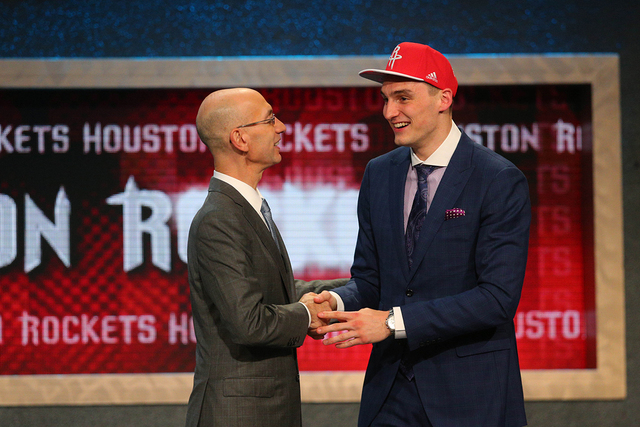 Getting drafted by the Houston Rockets in the first round of the NBA Draft didn't get Sam Dekker out of doing chores at his parent's house.
Carol Dekker, the former Wisconsin star's mother, posted a photo Sunday on Twitter of Sam mowing the lawn of his parents' home in Sheboygan, Wis.
"From NBA To Lawn Boy! Thanks @dekker!," she wrote.
It's refreshing to see that, despite his fame and success, Dekker is still grounded. Or maybe his mom grounded him.
In any case, this brings to mind the time Danny Noonan won the caddy tournament in "Caddyshack," when Judge Smails asked him, "How'd you like to mow my lawn? I figure a college-bound fellow could use a few extra dollars. And when you're finished, why don't you drop by the yacht club. Hmm? Hmm?"