Brothers-in-law Trevor Brazile, Tuf Cooper battle it out at NFR
December 11, 2017 - 12:16 am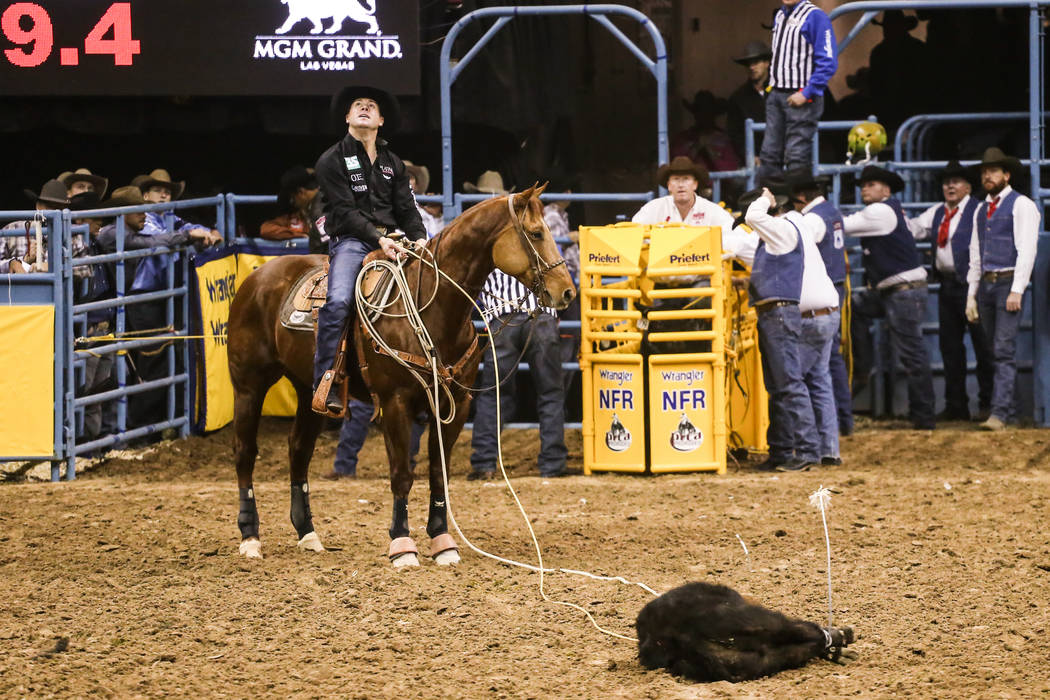 Trevor Brazile spent last year honing his basketball skills, working on his Relentless equine product line and just being dad to his children: Treston, Style and Swayzi.
Tuf Cooper spent his time studying the Western industry and trying to figure out what life might be like for him after his rodeo career ends.
The brothers-in-law rodeoed very little last year — maybe 10 percent of what a normal schedule would entail.
The cowboys were among the most notable names who missed last season because of a dispute between the Professional Rodeo Cowboys Association and Elite Rodeo Association, in which they had an ownership stake.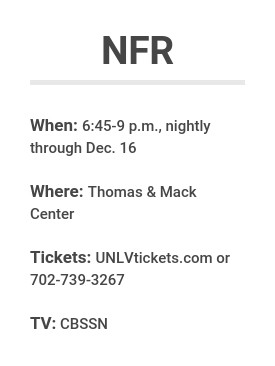 They returned rejuvenated after the year away, and this week, the two are battling it out at the National Finals Rodeo for both the all-around and tie-down roping titles.
After four days of competition, Brazile, the PRCA's winningest cowboy, has extended his all-around lead on Cooper to $68,315.19.
Brazile also narrowed Cooper's tie-down roping edge. Cooper leads by $34,434.41 as he goes for the tie-down roping title that he has won three times previously.
It's a title Cooper's father won six times and one he has trained for nearly his whole life.
That's what made last year one of the best of his life, although Cooper said he occasionally would wake up bored out of his mind.
"I think I gained more from last year, not financially obviously, but it actually was the first chance I've had since I was 12, 13, 14 years old to actually step back and see how blessed I am to be in this industry, to wear a cowboy hat and be able to travel to rodeos as a job and just really step back and refresh my mind," Cooper said Thursday.
Before last year, he thought he maybe would call it a career at 30. Now, the 27-year-old wants to compete until he can't anymore.
"If I can still be doing this when I'm 50 years old, it's what I want to be doing," Cooper said.
Along the way, he is soaking up as much as he possibly can from Brazile, who is married to Cooper's sister, Shada.
Brazile came into his life when he was 6, and the two practice together, travel together and compete against each other. They live 30 miles apart in Texas, and Cooper is over at the Brazile house every day.
"It's unique because I've watched him grow up," Brazile said. "I've tried to help him any way I can, and to see his work ethic develop the way it has — nobody's outworking him in the event that he does … in my opinion."
That hard work might not be enough to knock Brazile off his all-around title this year, but eventually the 41-year-old will retire.
For now, though, Brazile also is refreshed.
Last year provided a respite from a level of pressure that only Brazile, who owns 23 world titles including 13 in the All-Around, knows.
He came to the NFR last year, bought Gold Buckle seats and enjoyed his time as a spectator.
"I just paid and came in here and watched and had no desire to be down there," Brazile said. "When I was in that capacity, I was fine with it because you would have had to have been with that same pressure on your shoulders for 52 appearances here to understand what I'm talking about."
That pressure returned the minute Brazile returned to PRCA rodeos.
It's there for Cooper too, though perhaps not to the same extent.
Success is expected from both, and after a year away from rodeo's biggest stage, they're both eager to find it again.
"I enjoyed the year off. I wanted to get back," Brazile said. "You get away from something that you love, you're obviously going to crave it more."
Contact Betsy Helfand at bhelfand@reviewjournal.com. Follow @BetsyHelfand on Twitter.