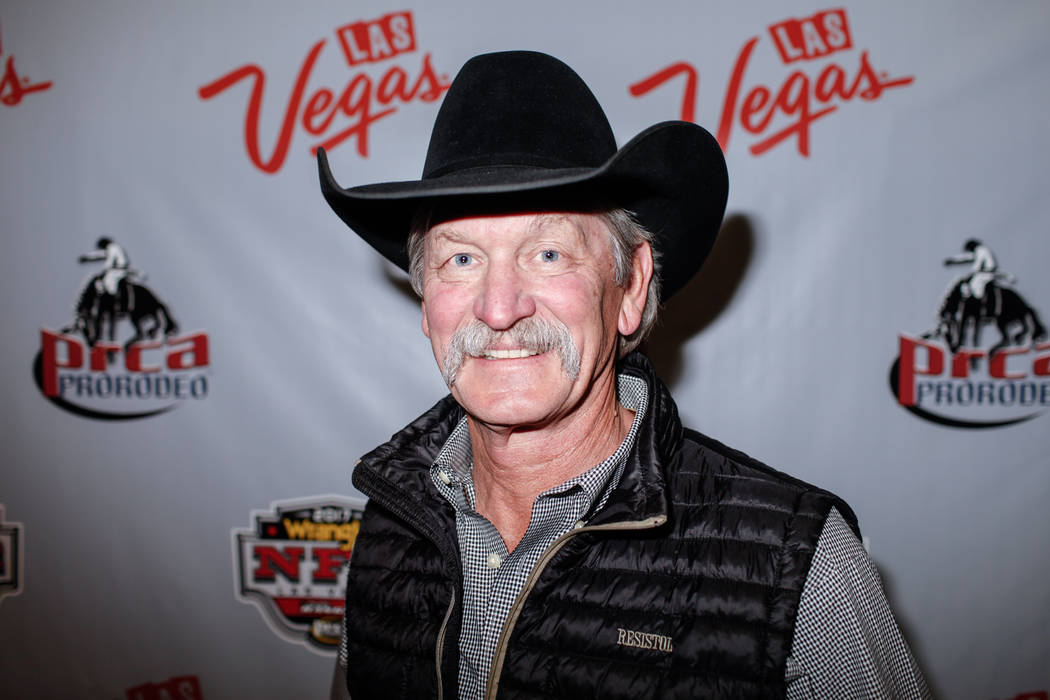 Karl Stressman is looking forward to golfing. He'll rope some more. He'll travel with his wife.
The grandkids are young — six under age 5, with one on the way. He's looking forward to quality time with them.
This is the life that awaits Stressman next year. It's a more relaxed one.
The longtime Professional Rodeo Cowboys Association commissioner announced his retirement earlier this year.
"I was just glad to make it through the first day that I was commissioner," the 67-year-old said jokingly.
He did much more than that, lasting nine years atop the PRCA, and after the National Finals Rodeo ends Saturday at the Thomas &Mack Center, he'll have plenty of free time.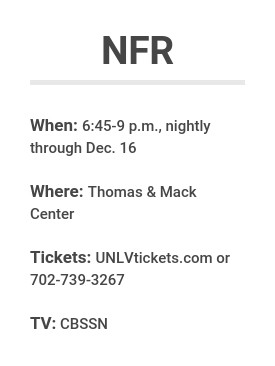 "It's been a great experience. It's been a great ride. I have enjoyed myself," Stressman said. "I'm humbled to be able to be at the helm of the Professional Rodeo Cowboys Association. I think you just know when it's time to pass the baton to somebody else."
Stressman's long reign as commissioner officially ends Dec. 31. His replacement has yet to be named, but an announcement is expected in early 2018.
"I'm proud of this administration and what we have done," Stressman said. "When I got there in 2008, I think there were some issues, and I think that we have resolved an awful lot of those issues. I think that we are on very, very good terms with our committees, with the people that are involved in the industry. We got up every day and tried to understand how we make our sport better and to leave it in a better position."
Stressman oversaw many important negotiations, but perhaps none as important as the 10-year, $175 million deal with Las Vegas Events to keep the NFR in Las Vegas through 2024.
"I think frankly other than the Las Vegas deal, because it was the largest money deal in the history of professional rodeo, I think the thing that makes me proudest is that we worked hard," Stressman said.
His tenure wasn't without difficulties.
The PRCA fielded other offers to move the NFR, including a strong one from Florida's Osceola County.
And there was a lengthy dispute with a new organization — the Elite Rodeo Association — that resulted in some top cowboys, including Trevor Brazile, not competing last season.
"The ERA battle last year, those kinds of things, and negotiations with Vegas and the negotiations with Kissimmee, Florida, and the things that go on in trying to raise money and sponsor relations … you know when it's time to take a step back and let somebody else have the controls," Stressman said.
Now he will have more time to devote to his other job: grandpa.
"For all I care, when they come to grandpa's house, they can put Dr. Pepper on their Fruit Loops and then I can send them home after they've eaten, and I mean that," Stressman said. "I'm going to spoil them as much as I possibly can, and then I'm calling their parents and telling them to pick them up."
Contact Betsy Helfand at bhelfand@reviewjournal.com. Follow @BetsyHelfand on Twitter.