With baby on the way, reigning bareback champion O'Connell has motivation to spare
December 11, 2017 - 11:49 pm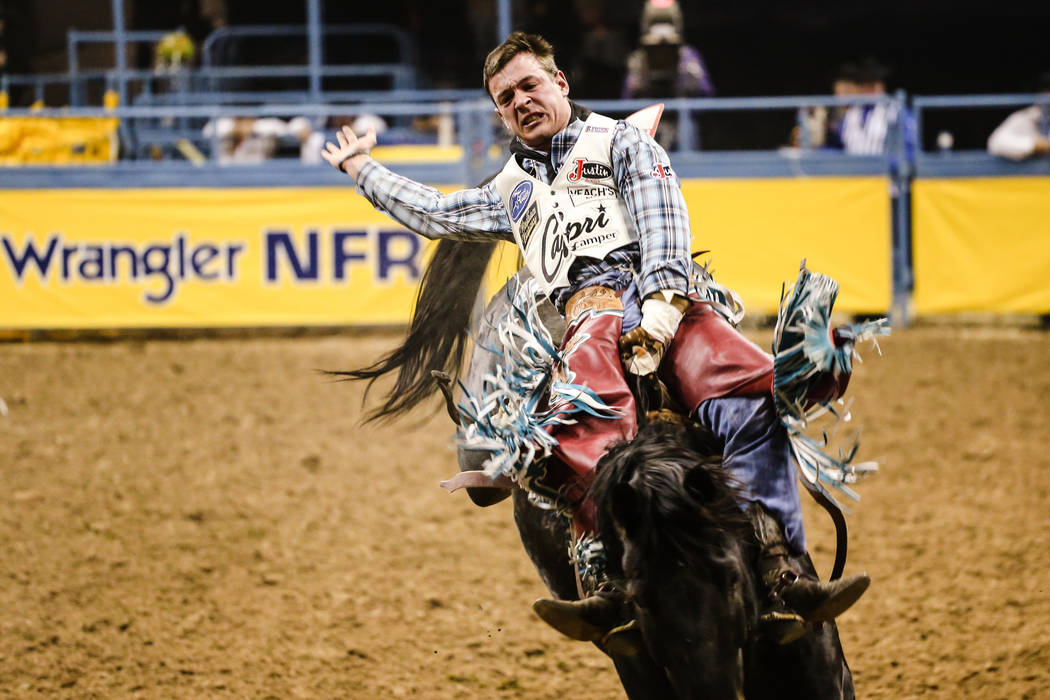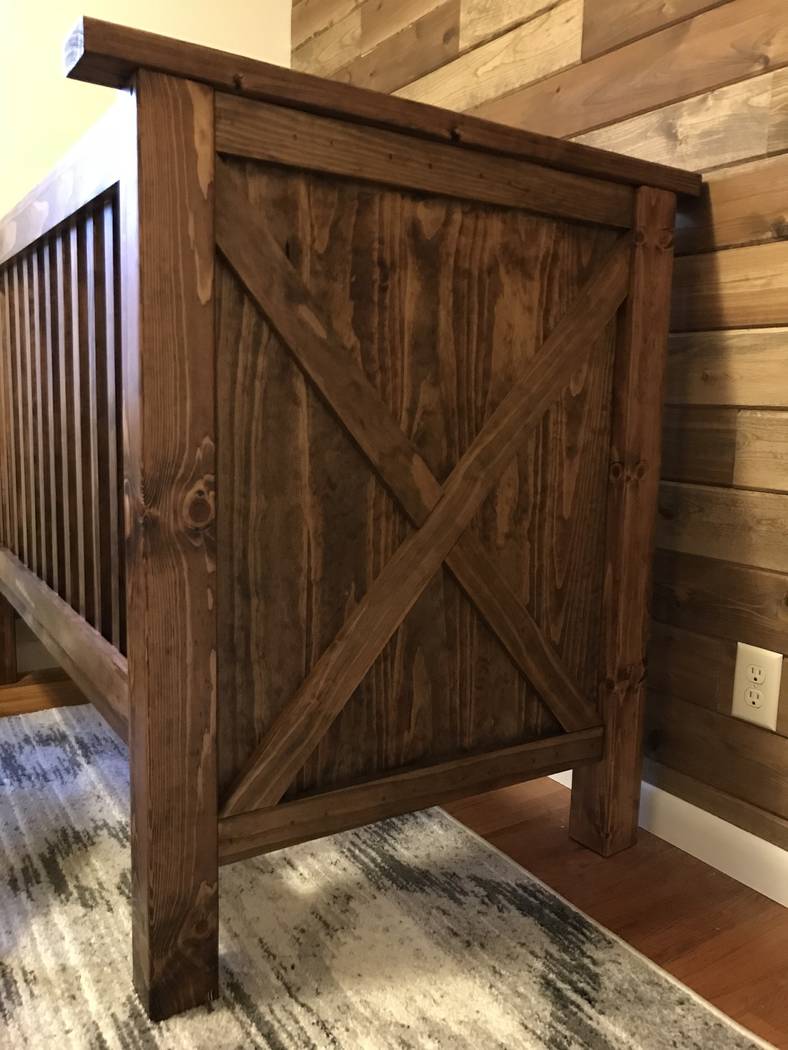 By now, everybody in the rodeo world is well aware of Tim O'Connell's prowess aboard any bucking horse he might draw, in competitions far and wide, and of course here in Las Vegas at the Wrangler National Finals Rodeo.
But with fatherhood closing in quickly on this cowboy, you might not know that O'Connell has become quite the handyman. That was revealed in a recent call to his house in Marshall, Mo., in a rare moment where the PRCA's reigning world bareback champion wasn't practicing that craft.
"Actually, what I'm doing right now is making a crib for the little guy," O'Connell said, alluding to Hazen, the son he and wife Sami are expecting in early March. "I've been dabbling in woodwork in my life outside of rodeo. I'm no wood artist, but with every project, I'm getting a little better."
And there have been plenty of projects. The couple moved into the house in August 2015, and after O'Connell's great
run in the 2015 Wrangler NFR — winning two go-rounds and cashing in four others — it was time to start making that house more like a home. Sami was all too happy to keep her husband busy.
"My wife's got that Pinterest deal, and I just see that app as, 'Hey, honey, I have another project for you to do,'" O'Connell joked, adding he's actually enjoying all those projects. "It'll be cool. A lot of it will be our own touches. It's very fulfilling to know you did all the work. And the little guy, his room is gonna be the coolest in the house."
He then drew a parallel to his day job — or, as is often the case, including this week, his night job.
"Absolutely, I think it runs hand-in-hand. You have to put in the work to get the results you want," O'Connell said. "That's the reason you're in rodeo. I've never been afraid to put in the work to get the job done."
Last year, that led to a PRCA record individual-event haul of $374,272, a big chunk of which came during the 2016 WNFR. He won the second go-round, placed in seven of 10 go-rounds overall and won the average title to boot.
Twelve months later, O'Connell is at the WNFR to finish off another banner year. He racked up just shy of $202,000 this season and was entrenched in first place atop the bareback standings, more than $65,000 ahead of second-place Tanner Aus, before this 10-day rodeo got underway.
Over the past few days, he's only added to that lead, cashing in each of the first four go-rounds. He split third in rounds 1 and 2 — good for $13,327 each night — and then ripped off a 91.5-point ride aboard Virgil on Saturday night, tying the arena record while winning the round and another $26,231.
He took fifth in the fourth go-round for another $6,769 and is now up to $271,570 on the year, just more than $100,000 ahead of Aus in the world standings. Another gold buckle could be in his future, but O'Connell — in his fourth straight WNFR at 26 years old — still hasn't grasped the gold buckle he already has.
"I don't think it's sunk in. That was such a blessing to go out and accomplish a lifetime goal. But the next season starts right away, so there's not much time to let it sink in," O'Connell said. "It was hard to re-motivate. Where do you go from there? I did a lot of praying, talked to my mentors, me and my wife talked a lot about getting refocused."
The focus of O'Connell's rodeo career was to win one world championship. With that title already secured, it took some time for him to figure out what was next.
"I'm very goal-oriented. I had to rewrite my goals after last year in Vegas," he said. "Now, my goal is to win six world titles and be the best ever. I've really had to focus, to not get too far ahead. This field is probably the best there's ever been. It's salty. Any given day, any given ride, any of these guys can win."
Indeed, each of the top nine riders heading into the WNFR cleared $100,000 during the season, and with the hefty nightly payouts this week, ground can be made up in a big hurry. With that go-round first-place prize of $26,231, three or four good rides by any of the 15 bareback contestants could be a game-changer.
And when the 10 days are up, the average pays the top eight in each event, with the winner getting a massive boost of $67,269.
"There's absolutely no room for mistakes in bareback riding anymore," O'Connell said. "If you mess up in the Finals, well, better luck next year. Too many guys are too good. The bareback riders are all friends. We're all tight. But there's a lot on the line out there. So making sure I'm out there for business, not for pleasure, is a huge part of my game plan."
That sometimes doesn't provide much chance to relish everything that goes along with spending a week and a half in Vegas at the WNFR. But O'Connell feels like, on his fourth trip here, he's found a way to do it.
"I don't like to miss a second of it. You go through five pens of horses, turn around, and then do it again. There's the thrill of all of it, and I love all of it. It truly sends chills down my spine," he said. "But when I nod my head, I'm ready to go to war. The animals here are truly special. If you make a mistake, they're gonna make you pay for it."
And with a baby boy on the way, O'Connell needs to be collecting, not paying, during the WNFR.
"This is how we make a living for our families," he said. "It's motivated me to show up every time I nod my head. It's more pressure if you let it get to you, but when you go through what cowboys go through at this level, you get put in pressure situations all the time. I'm not nervous. It just excites me even more.
"I was ready last year to become a world champion, and I'm ready to defend my title."