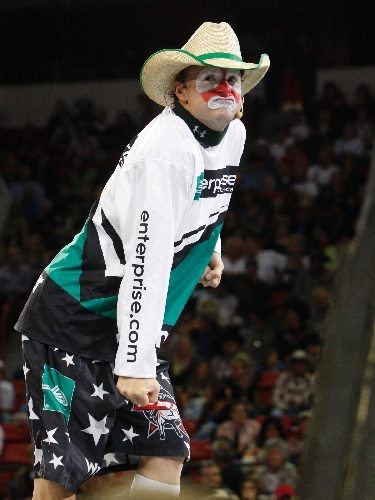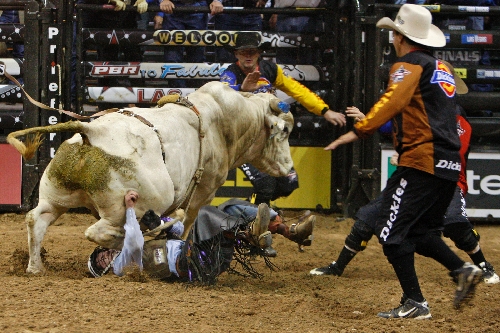 Brazilian Valdiron de Oliveira scored 91.5 points on Spit Fire on Thursday night to win the second round of the Professional Bull Riders World Finals at the Thomas & Mack Center.
Ned Cross of Midland, Ore., scored 91 on Black Pearl to finish second.
Austin Meier of Kinta, Okla., was bucked off Braveheart but retained the championship points lead entering today's third round, which begins at 6 p.m.