Jess Lockwood, Jose Vitor Leme PBR's big winners
November 5, 2017 - 5:58 pm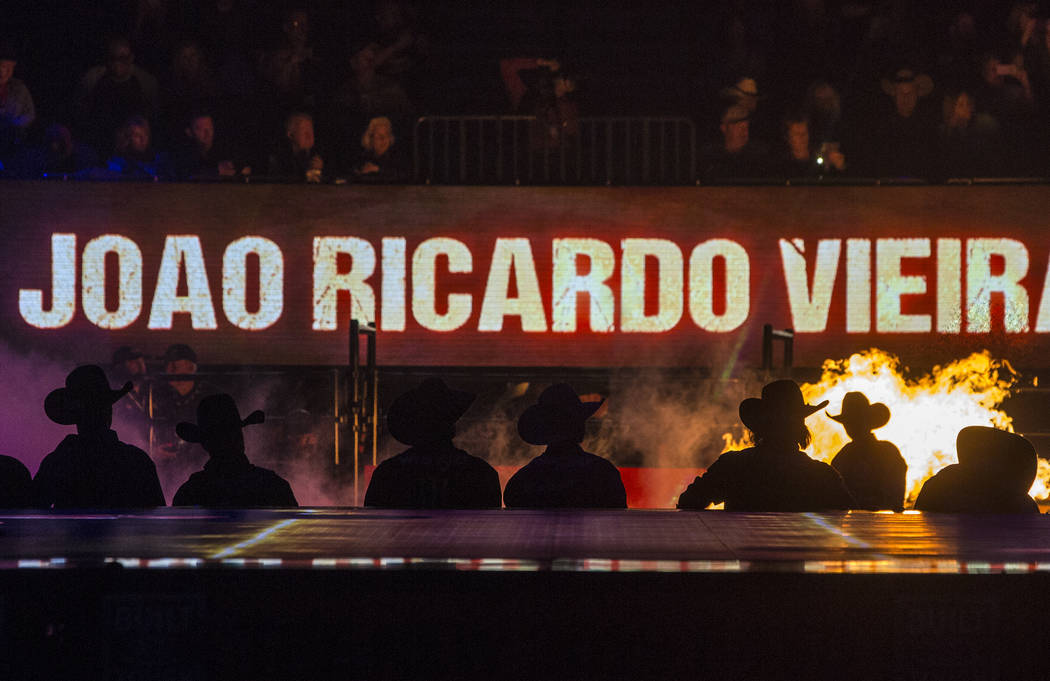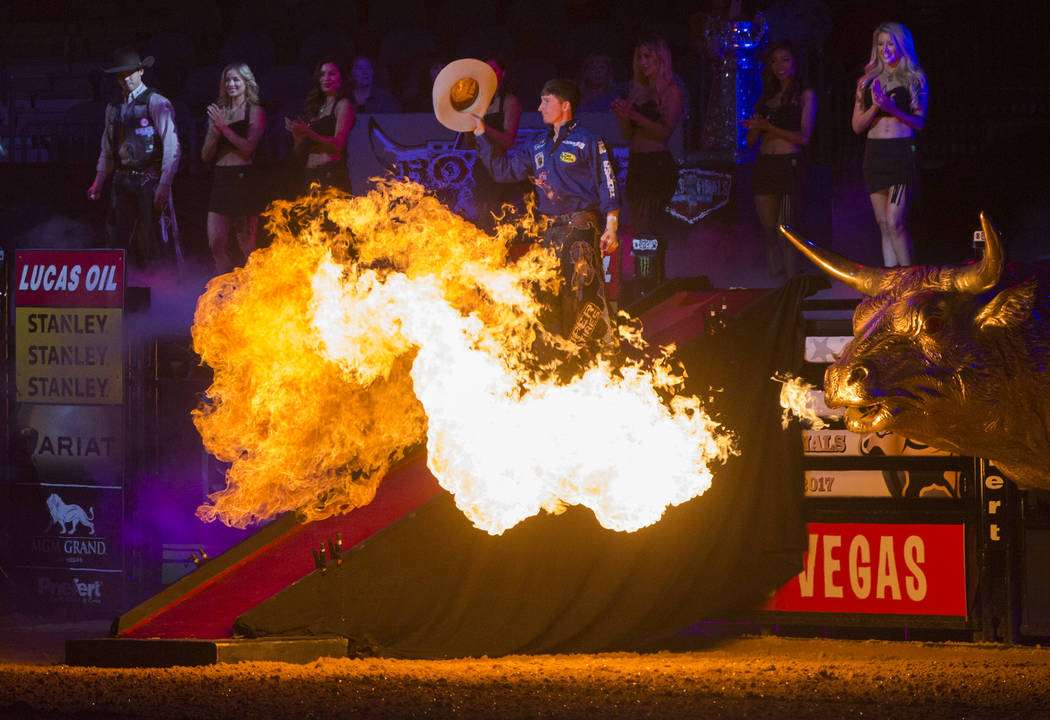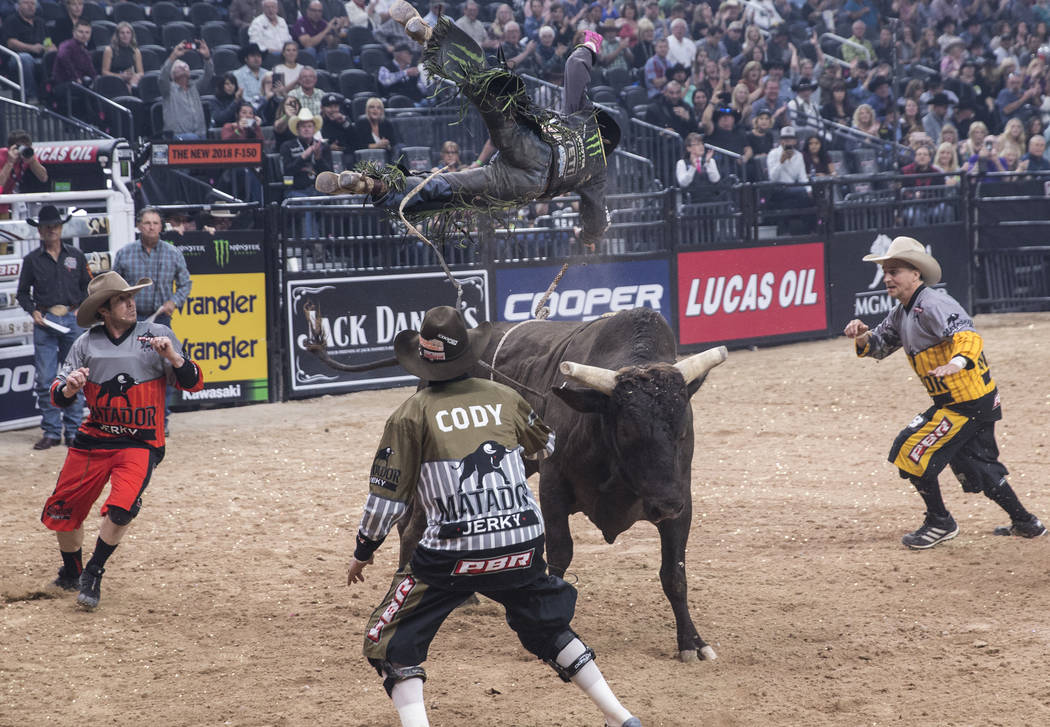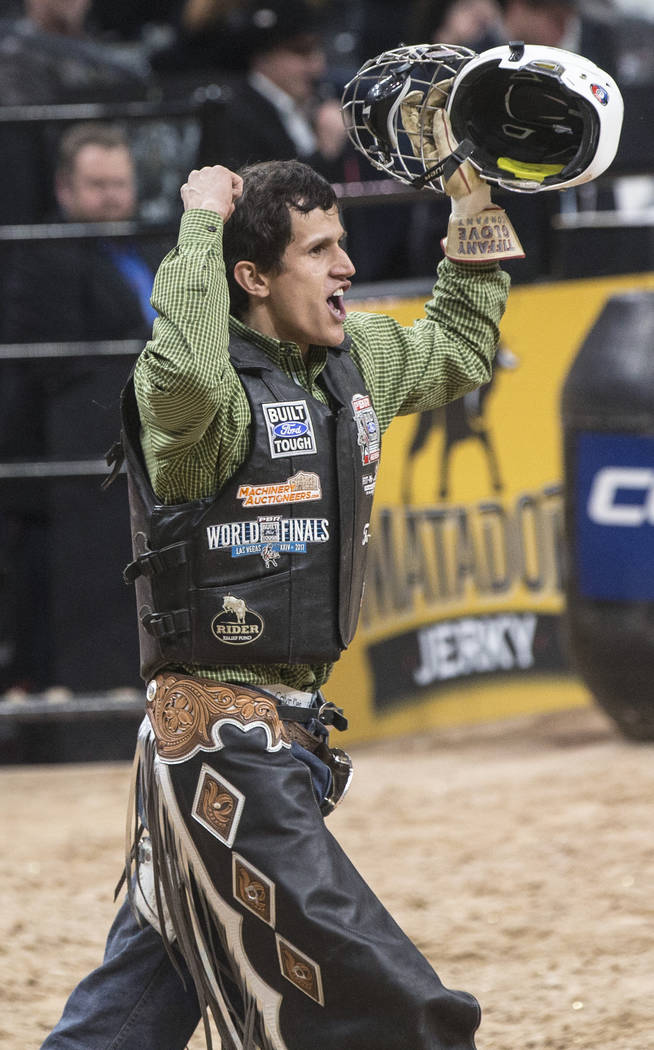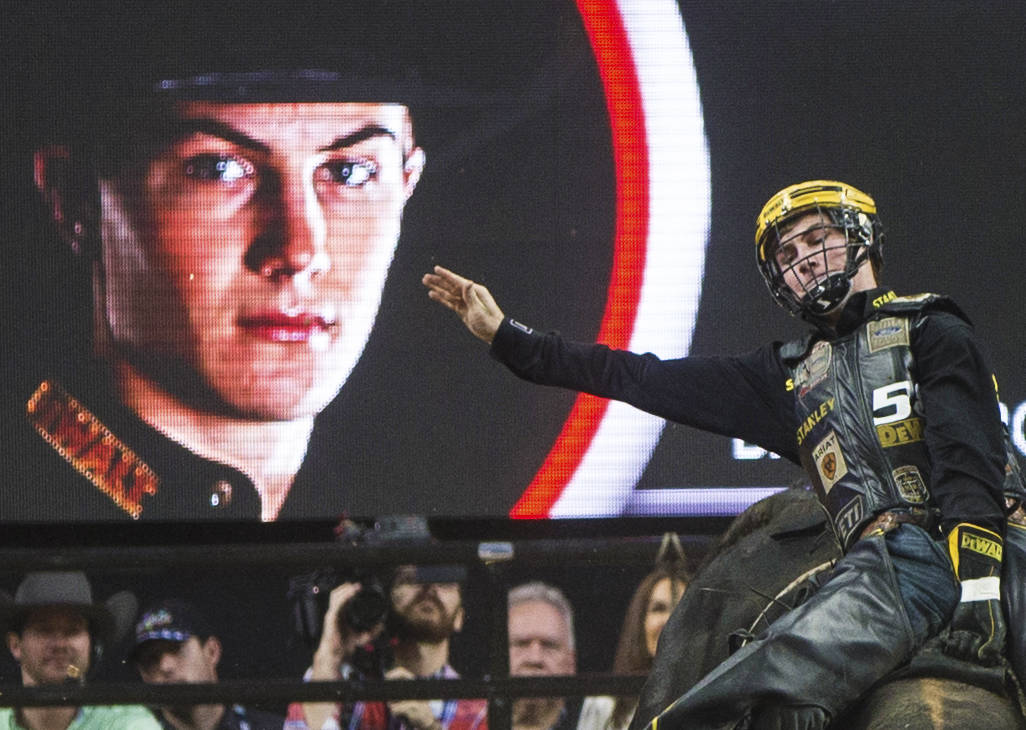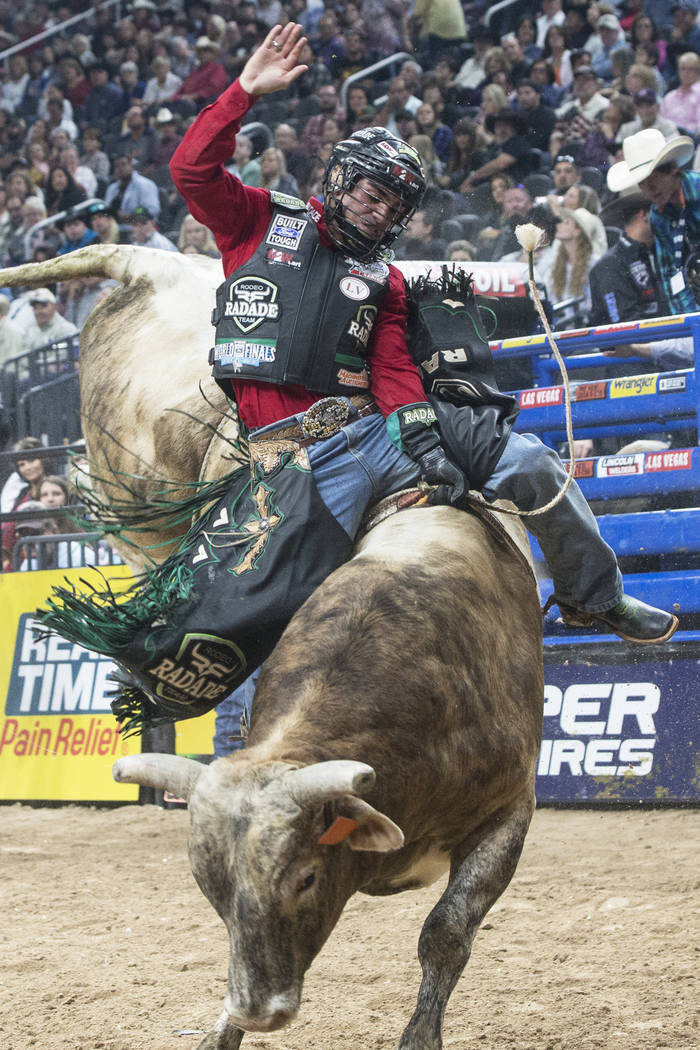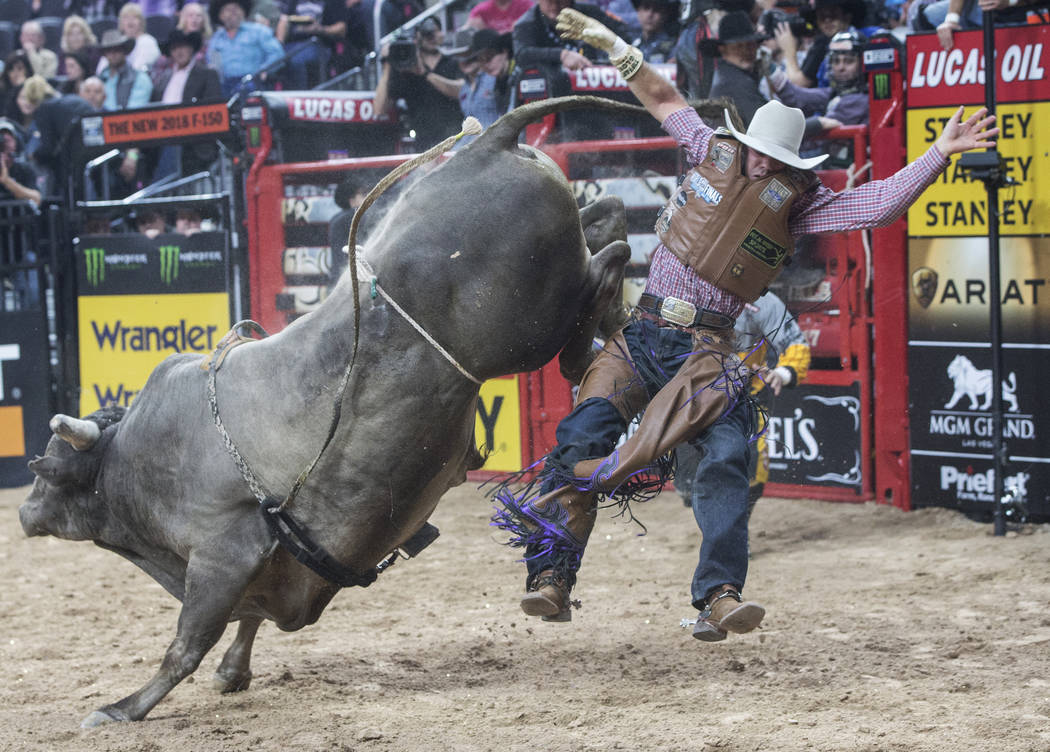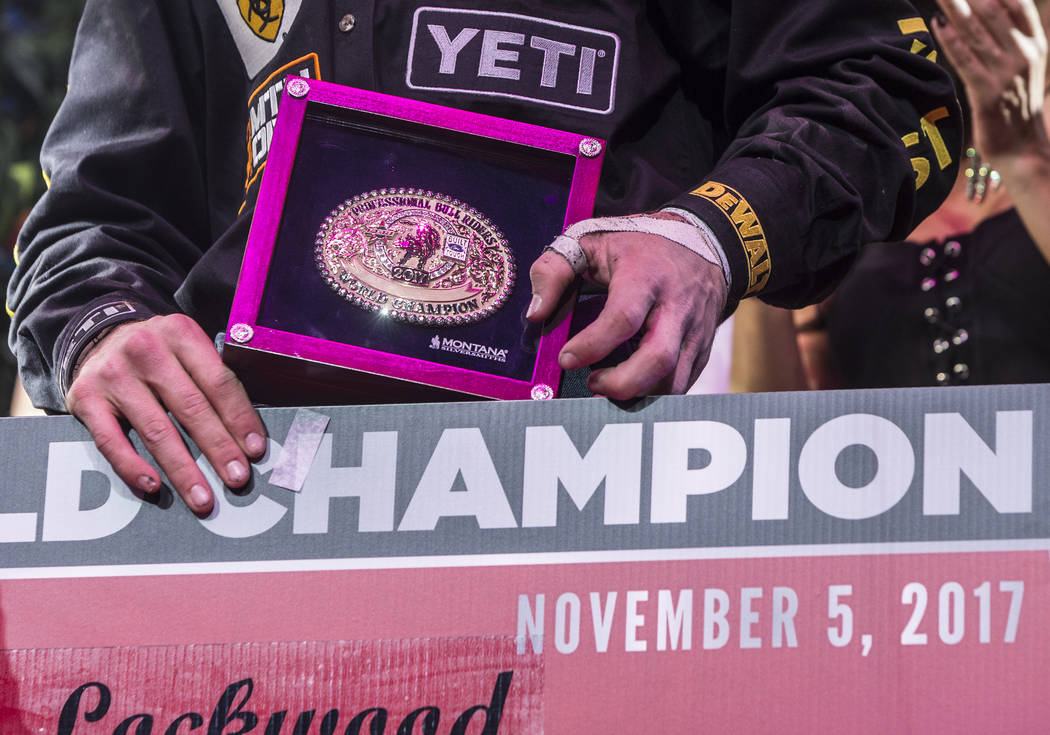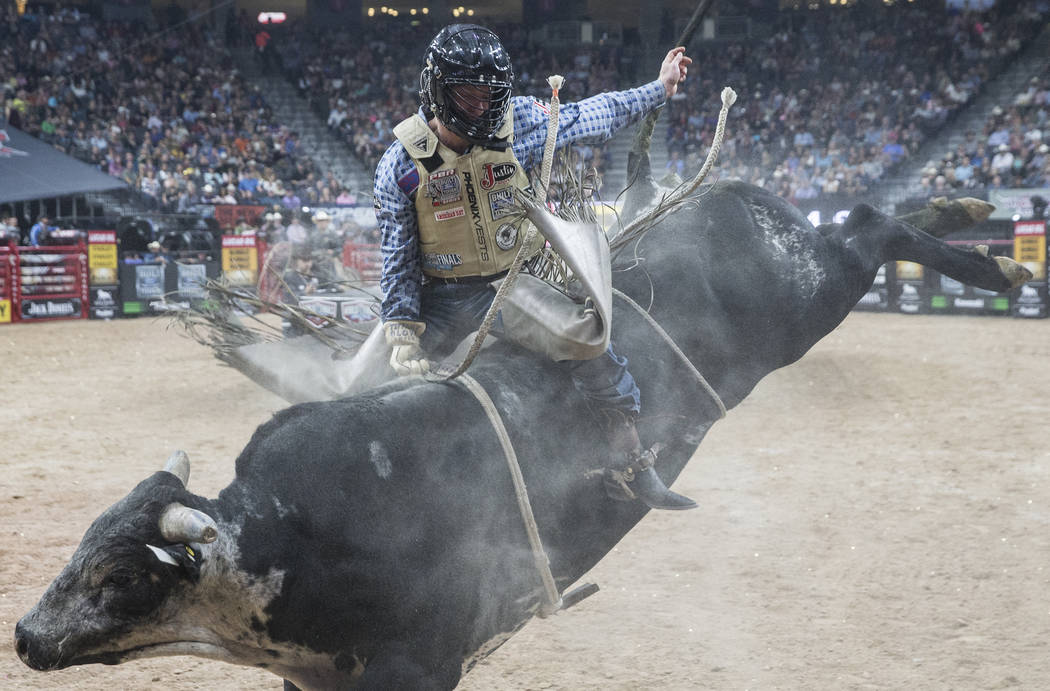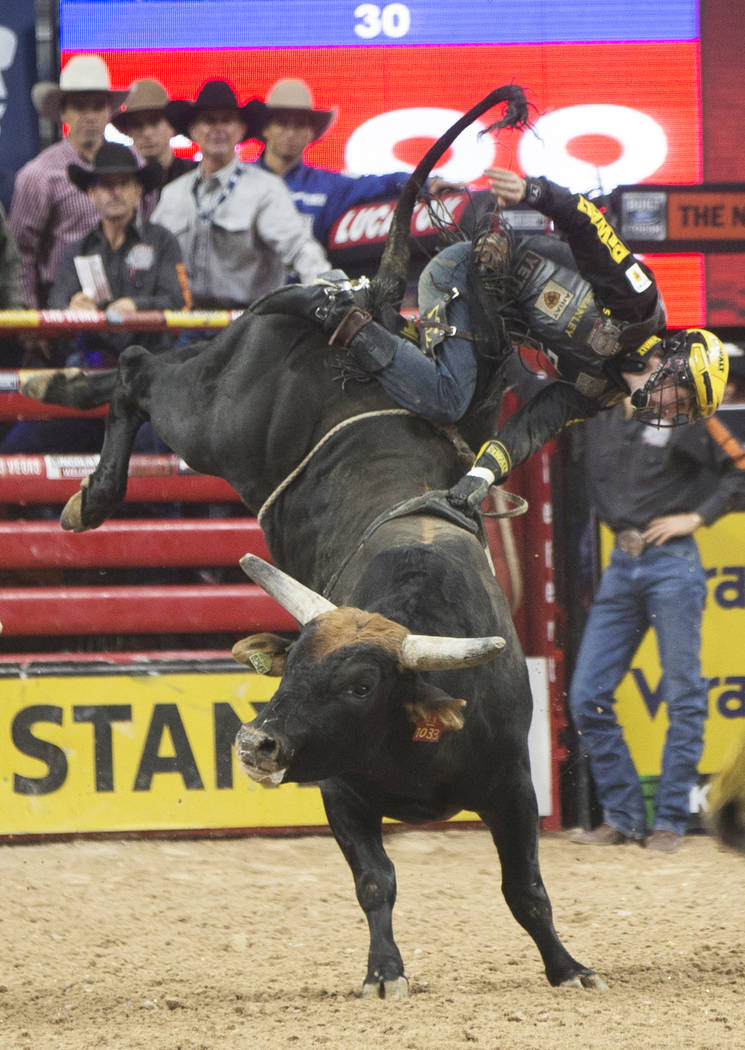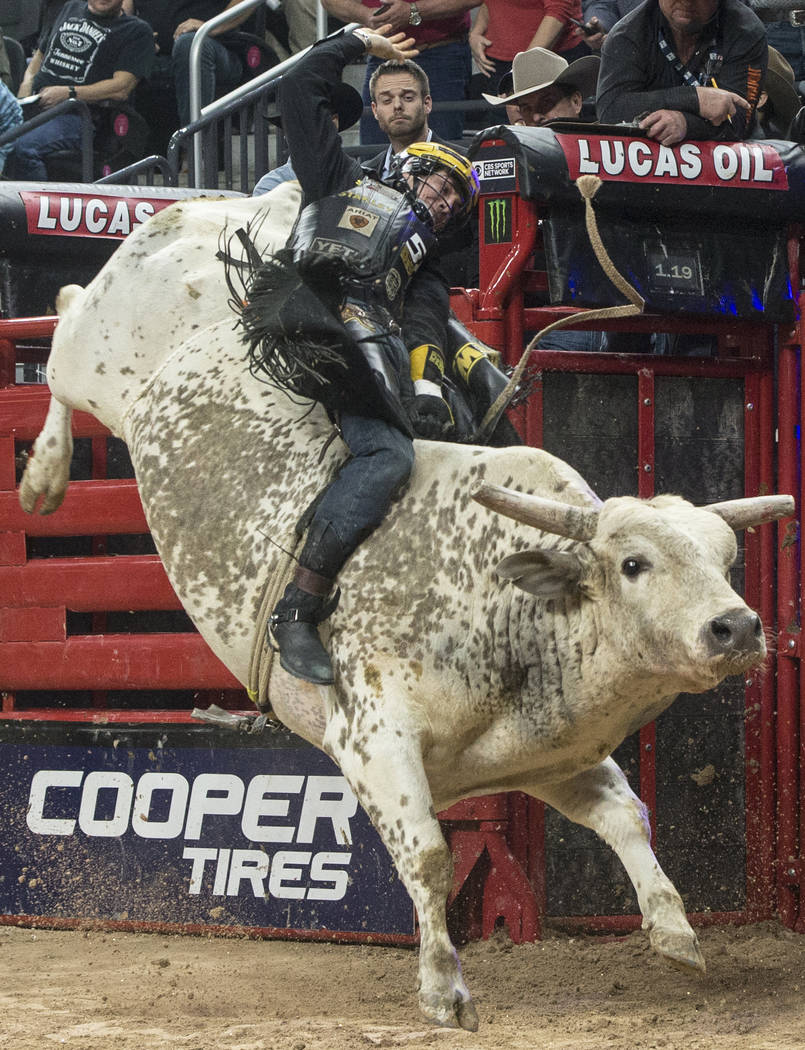 Jess Lockwood fought back tears as he received his gold buckle on stage at T-Mobile Arena. At just 20, Lockwood had reached the pinnacle of his sport.
A year earlier, a teenaged Lockwood came to Las Vegas and was bucked off five times, leaving dissapointed. It couldn't have been a more different scene for Lockwood this time around.
The 20-year-old from Volborg, Montana, jumped from fourth place to first during the five-day competition at T-Mobile Arena to become the youngest bull rider to be crowned PBR World Champion.
"It hasn't hit me," Lockwood said. "It's all a blur but I was just so happy to hold that buckle and trophy and have my family here. There's no words."
Lockwood won the first three rounds of the PBR World Finals to move into the lead.
He rode Big Dutch for 90.25 points on Wednesday, Breaking Bad for 89.75 on Thursday and More Big Bucks for 90.25 on Friday.
"You win that first round and you've got to let it carry on with itself and luckily it did," Lockwood said.
He overtook his good friend Derek Kolbaba to move into first place on Thursday night and never looked back.
On Saturday, he was bucked off, but maintained his lead as Kolbaba and Cooper Davis, who was in third place, also were bucked off. The trio were all bucked off again in the fifth round Sunday and neither Lockwood nor Davis recorded a qualified ride in the championship round while Kolbaba didn't qualify.
Lockwood finished 447.5 points in front of Kolbaba and 579.17 in front of Davis, last year's World Champion.
Along with his title, he also earned a $1 million bonus.
"The million is just icing on the cake. This buckle is what means the most," Lockwood said. "The money will go away. This buckle is going to be with me forever. I don't even know how to put it. There's no words."
Lockwood's title comes a year after being named PBR's Rookie of the Year. This year's Rookie of the Year, Jose Vitor Leme, won his title as a result of being the World Finals event winner.
He shot up the standings this week, surpassing Dener Barbosa, Claudio Montanha Jr. and Cody Teel — the leaders of the race.
Leme, the 2017 PBR Brazil champion, came to the United States eight days ago and has had nothing but success since then. He rode 3-of-4 bulls at the Velocity Tour Finals and went 6-for-6 at the World Finals.
Three of those rides at the World Finals were worth 90 or more points, including his ride in the championship round which, at 94.5, was the highest marked ride of the event.
"I really didn't have a chance to enjoy myself in Vegas outside on the Strip or anything like that but it's been amazing," Leme said through a translator. "I think I have a lot more to come and I'm really looking forward to earning a couple great more titles like that.
SweetPro's Bruiser was named the back-to-back World Champion Bull after edging out Pearl Harbor on the final day of competition and Chad Berger was named the PBR Stock Contractor of the Year for a record seventh time in late October.
Contact Betsy Helfand at bhelfand@reviewjournal.com. Follow @BetsyHelfand on Twitter.