Rolltech gets boost after merger with former competitor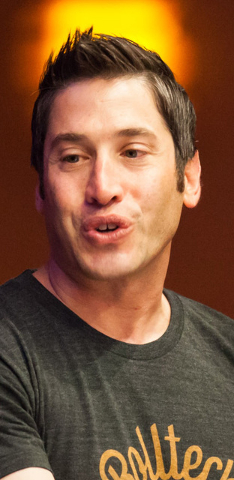 When CEO Rich Belsky came up with the idea for Rolltech, Action Bowling was embedded in the concept.
Action Bowling lets players show off their skills by competing in contests for cash through an app.
After the initial launch of the platform in December, the company jumped to more than 2,000 paid users.
Now, Rolltech, a Las Vegas-based company, is merging with its former competitor, Sports Challenge Network, in a move Belsky believes will help in many ways.
"What we can do now is we can take … Action Bowling, which is our skill gaming platform, and we can deliver it directly with the assistance of the management in hundreds of centers and deliver it to their bowlers, which should exponentially increase the amount of usage on the Action Bowling platform, and that's really the key," said Belsky, now chief operating officer of Sports Challenge Network.
Rolltech uses its technology in bowling centers to track statistics for its users while connecting them with other competitors.
Unlike Topgolf, which also uses technology to track player information, Rolltech, through Action Bowling, offers a financial reward.
As daily fantasy sports started gaining popularity, it caught Belsky's attention. Instead of waiting through a 40-week season and getting one payout, players see cash back quicker.
Also unlike Topgolf, the bowling technology is less location-dependent.
Belsky said if it was rolled out properly, he thought almost any bowling center could be like a Topgolf location.
"Bowling centers are already built, and they already have the technology inside them and the bowlers are already going there, so what we're doing is were laying the competition platform, the competition system on top of what's already well established, well processed," Belsky said.
His hope one day is that Sports Challenge Network's technology becomes standard in bowling centers across the country.
"We think that our technology will become as important to the consumers in the sport and to the managers in the front of the bowling centers as the electricity that powers their lanes and the scoring software," Belsky said.
Betsy Helfand can be reached at bhelfand@reviewjournal.com. Follow on Twitter: @BetsyHelfand.