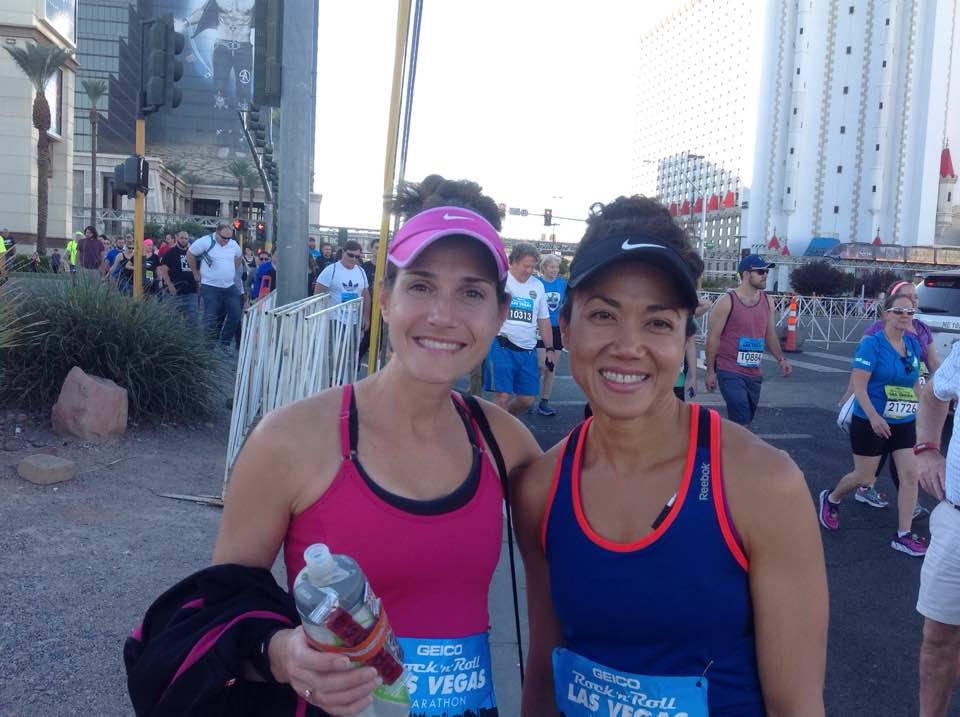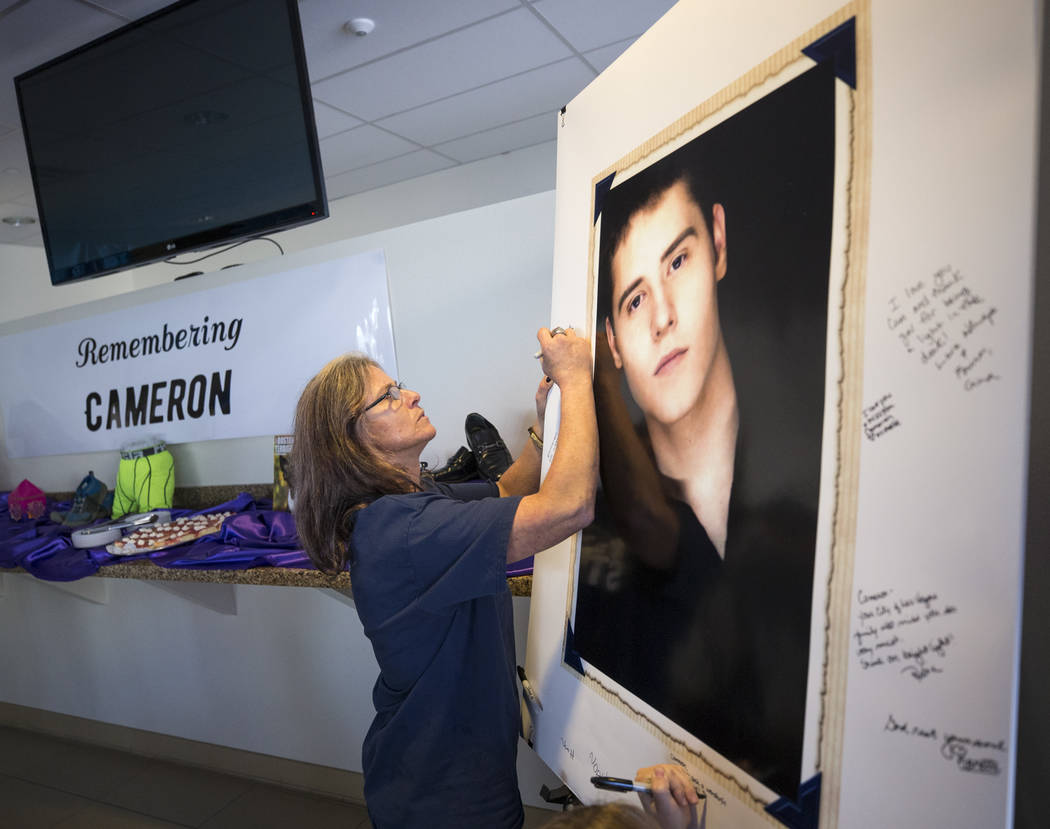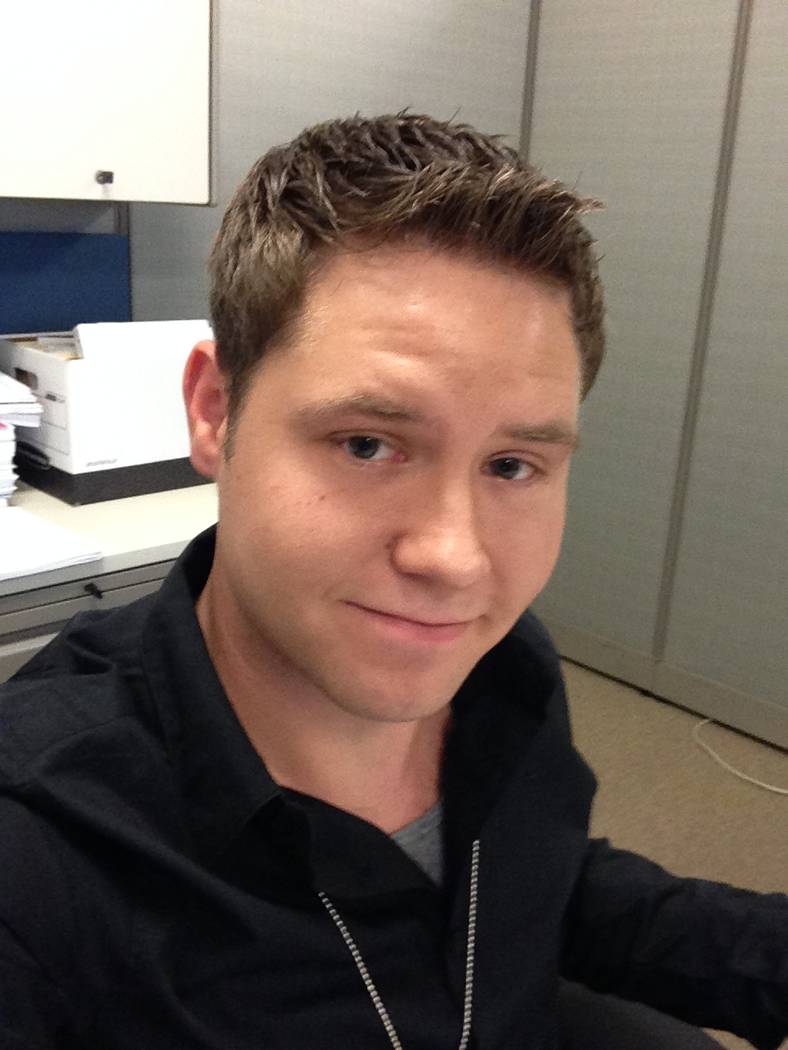 When Esther Reincke toes the start line Sunday for the Rock 'n' Roll Half Marathon that begins and ends on the Strip, she will break tradition, wearing her event T-shirt before completing the race.
Normally, she wouldn't do that — "it feels like cheating," she says — but Sunday, she'll be sporting a bright yellow shirt that bears the words "Vegas Strong."
The Las Vegan will make one modification, adding the name of her former co-worker, Cameron Robinson, who was one of 58 people killed during last month's mass shooting on the Strip.
The Rock 'n' Roll Marathon, Half Marathon and 10K will mark the first major outdoor event on the Strip since Oct. 1, and Reincke admitted to having trepidation in the days afterward before deciding to push forward.
"A couple weeks ago, I was like, 'I'm not doing it," she said. "I'm going to be one of those that they're getting to me. They're doing exactly what they want us to do, and that's to be afraid to go out,' and then the more I thought about it, I'm like, 'Vegas really takes care of safety measures in a big way.'"
In the aftermath of the shooting, marathon organizer Dan Cruz said fewer than 100 people dropped out of the race. Reincke decided not to be in that group, instead deciding to run in Robinson's honor.
They ran together in a Ragnar Relay a year ago, but never got a chance to run together again.
"Once he started running, he really got into it. It kind of became a thing he was doing," Reincke said. "He really got into running and would travel to go do other Ragnar Relays, so I just think because I've ran for a lot of years, I just thought, 'You know, I'm going to do it for him because he can't anymore.'"
Reincke works for the city of Las Vegas as a special events administrator, and said she has been seeing what is taking place with jurisdictions all pulling together, which gives her confidence in the safety of the event despite the initial fear.
"I think it's starting to get in everybody, not so much just because of the Oct. 1 shooting, but this happened in Boston a couple years (ago at the) Boston Marathon, so anytime you look at a large-scale event like this and a crowd of people, you start thinking about it," she said.
Las Vegan Julie Bertoia, who plans to run the full marathon Sunday, was at about Mile 22 when the two bombs detonated at the Boston Marathon in 2013.
She began running again soon after the bombing, not letting fear deter her, but said the aftereffects still linger.
"I was thinking about Boston this morning," Bertoia said Sunday, "and I thought, 'Wow, it's almost been five years.' That seems like a long time, but it feels like it was yesterday. It never goes away. You're living with it every day."
On the course, Bertoia said there was lots of confusion, as cellphone service was jammed and runners came to a halt near Mile 25. In the immediate aftermath, she was searching for her brother and sister-in-law.
When she got home, the emotions started hitting her, and images she watched on TV left her crying at the gym during her recovery workout.
About a month after the bombings, she was watching a half marathon in St. George, Utah, when the thoughts started creeping in.
"I'm in an area that I don't really know," Bertoia said. "Of course those thoughts come into my mind, like 'What if that person has something in their backpack?' or 'What if someone coming down the alleyway has some kind of weapon?'"
But that attitude has mostly faded. After months of what she called "irrational thoughts," she decided she had to continue living how she did before and ignore the "paranoia."
So right after the shooting, instead of shying away from running, she embraced it.
"We're not just Vegas Strong, we're Vegas stronger because we're united in everything that we do here, and I think we are a strong group of positive people, and we're going to show that we can overcome anything and we're resilient in everything we do," Bertoia said.
Contact Betsy Helfand at bhelfand@reviewjournal.com. Follow @BetsyHelfand on Twitter.
Saturday
— Health and Fitness Expo, Las Vegas Convention Center, 9 a.m.-7 p.m.
— 5K, Las Vegas Festival Grounds, 6 p.m.
— Headliner Concert, Las Vegas Festival Grounds, 7:30 p.m.
Sunday
— 10K, next to SLS Las Vegas, 3:55 p.m.
— Half marathon and marathon, next to New York-New York, 4:30 p.m.