Rutgers star receiver arrested, charged with assault
September 14, 2015 - 3:28 pm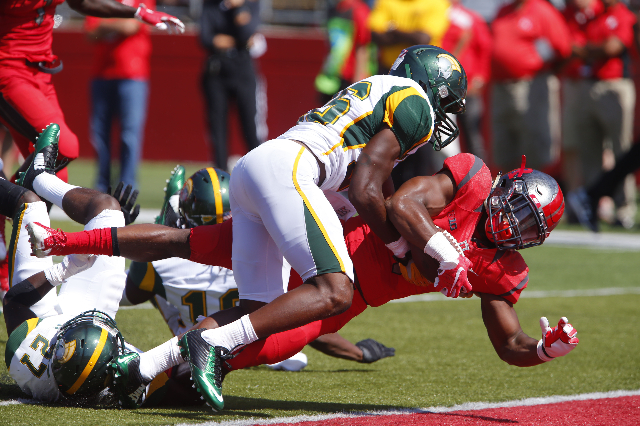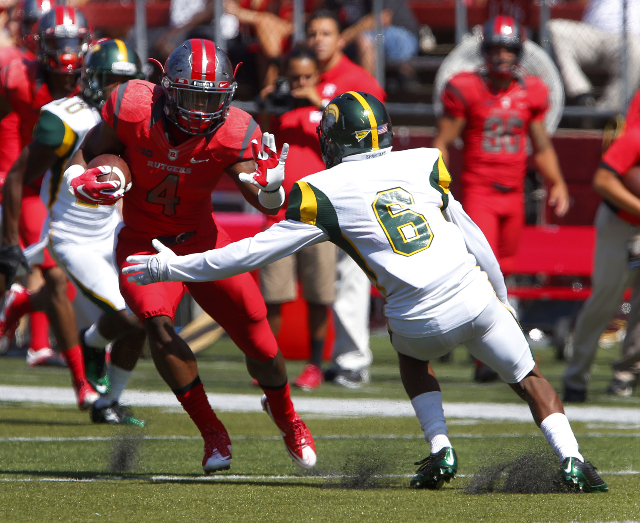 Rutgers' star receiver, Leonte Carroo, is the latest Scarlet Knights football player to run afoul of the law. Carroo was charged with assault, and was suspended indefintiely from the team, the school announced Monday.
Carroo was arrested for assault in connection with domestic violence after Rutgers' game on Saturday. Rutgers Police Chief Kenneth Cop said the arrest resulted from an incident that occurred outside the team's training and administrative building.
Carroo's seven catches, 181 receiving yards and three touchdown catches all lead the team through two games this year. Last season he led the team with 55 receptions, 1,086 receiving yards and 10 touchdown catches. He was selected to the all-Big Ten first team by the media in 2014, and is a team captain this year as a senior.
"Any time you make a decision like that you always consult and discuss with the athletic director (Julie Hermann)," Flood said, according to NJ.com regarding the suspension.. "That's part of the chain of command. But it was my decision."
Six other Rutgers players were dismissed from the team earlier this month following arrests. Coach Kyle Flood is under investigation for possible improper contact with a teacher about a player's grade.