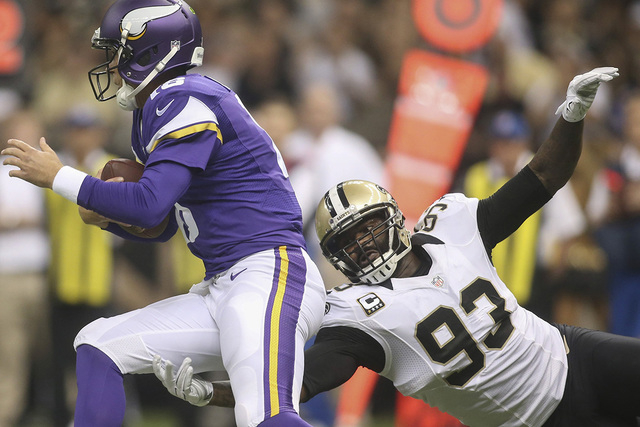 NEW ORLEANS — New Orleans Saints football player Junior Galette was arrested on Monday after a domestic disturbance at his home in a New Orleans suburb, a police spokesman said.
Details about the nature of the incident that landed the linebacker in police custody in Kenner, Louisiana, were not immediately available, said police spokesman Lieutenant Brian McGregor.
Saints spokesman Greg Bensel said in an email that the team was aware of the arrest and "still collecting information." Galette signed a four-year, $41.5-million contract extension with the Saints in September.
His arrest comes in the wake of a spate of domestic violence cases involving National Football League players, most notably former Baltimore Ravens running back Ray Rice.
League owners last month unanimously endorsed what they called a tougher personal conduct policy for players.
This is a developing story. Check back for updates.