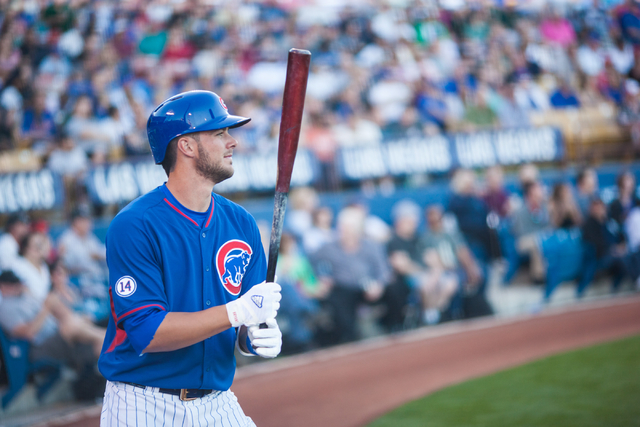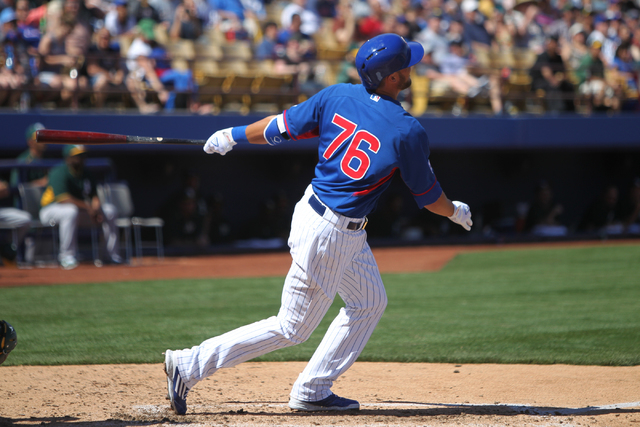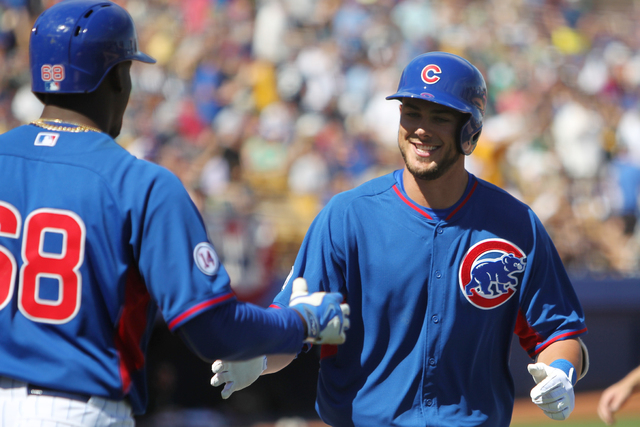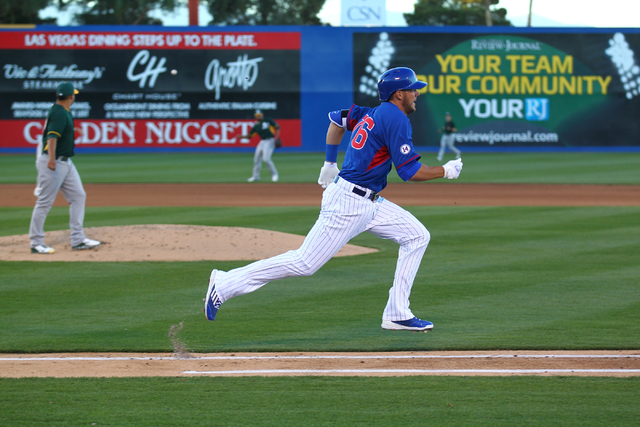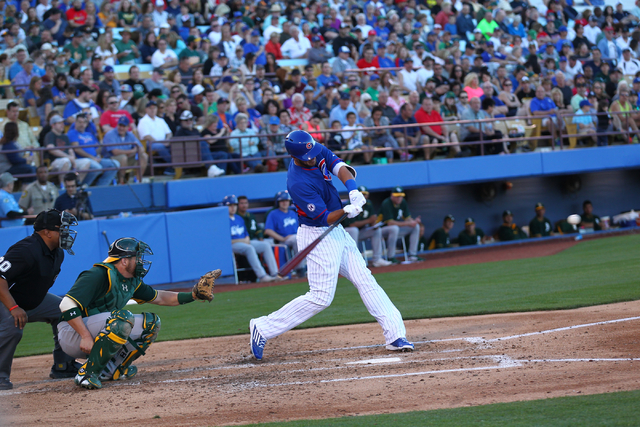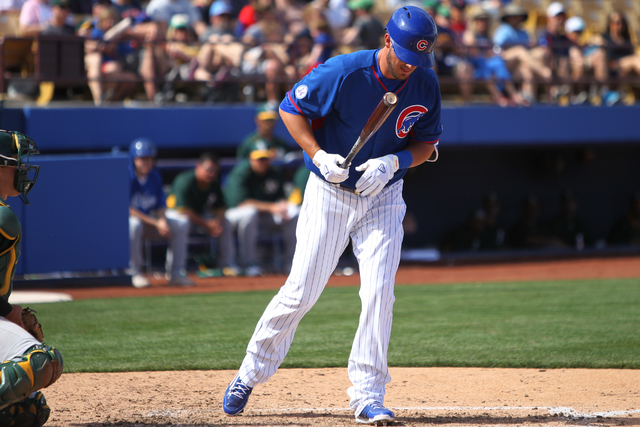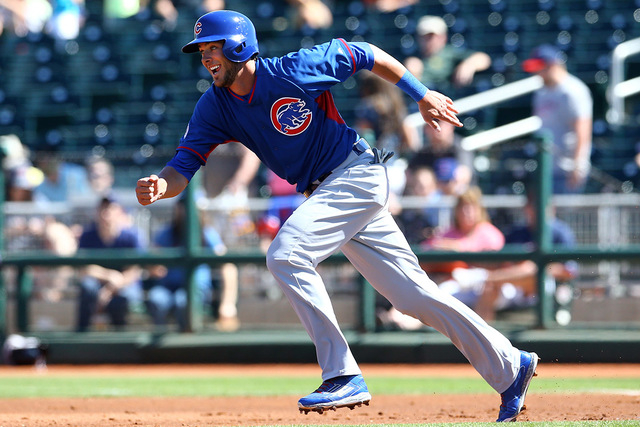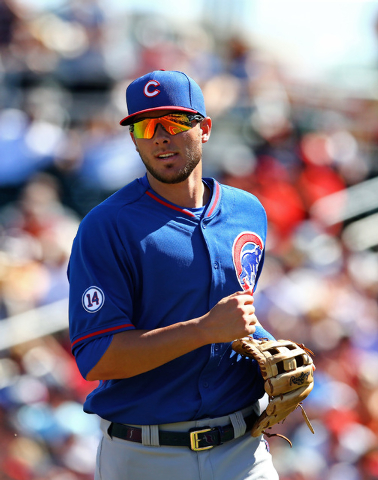 CHICAGO — Kris Byrant's arrival at Wrigley Field could come in the nick of time this week.
Third baseman Mike Olt's sore right wrist made him a late lineup scratch prior to Monday's series opener against the Cincinnati Reds at Wrigley Field. Infielder Tommy La Stella hasn't played since Wednesday due to a sore right side.
Jonathan Herrera instead got the call at third Monday, making his third appearance of the season. Herrera, who had his first hit in a Cubs uniform on Sunday in a 6-5 win at Colorado, went 0-for-3 in Chicago's 7-6, 10-inning win over the Reds.
The prospect of a shortage of infielders could lead to the arrival of touted third baseman Bryant, the organization's top prospect who was left off the Opening Day roster.
"We'll weigh all the factors," Cubs president Theo Epstein said before Monday's game. "I said during spring training that his performance obviously last year and even during spring training showed that he's really close and that we're probably more likely to get him sooner rather than later."
Bryant, 23, warned up for his potential call up over the past three days with Triple-A Iowa. He hit a homer and drove in three runs Saturday, repeated the feat Sunday, then went 3-for-5 Monday. Through five minor league games, he has a .381 batting average, a .375 on-base percentage, a .714 slugging percentage, two homers, seven RBIs and two stolen bases.
RELATED:
Kris Bryant not around for Opening Day, er, Night
Kris Bryant billboard unveiled outside Wrigley Field
Kris Bryant tries left field, agent calls out Cubs
Las Vegan Kris Bryant to start season in minor league