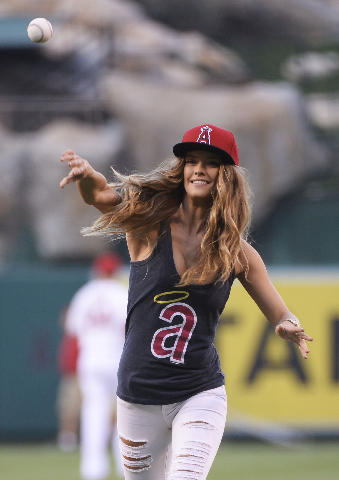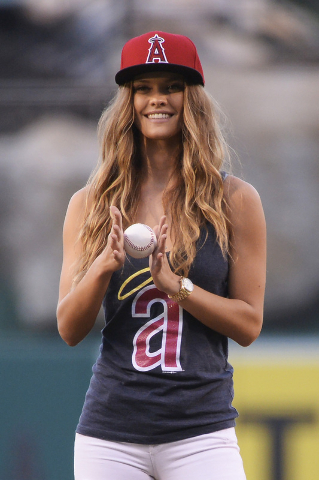 Poor Bryce Harper. Not only is his team, the Washington Nationals, mired in a major slump — losing six straight and 13 of their last 17 games — but Sports Illustrated swimsuit model Nina Agdal confessed Monday to "cheating" on the Las Vegan with his rival, Angels outfielder Mike Trout.
"Sorry Bryce, I'm cheating on you… Had so much fun with @MikeTrout @NewEraCap @Angels throwing the first pitch!" Agdal wrote on Instagram beneath a selfie with Trout.
Harper and Agdal made a commercial together in which they competed in a series of challenges — including walking the runway — to promote New Era's 2015 All-Star Game cap.
Check out Agdal's selfie with Trout here and the ad with Harper below.