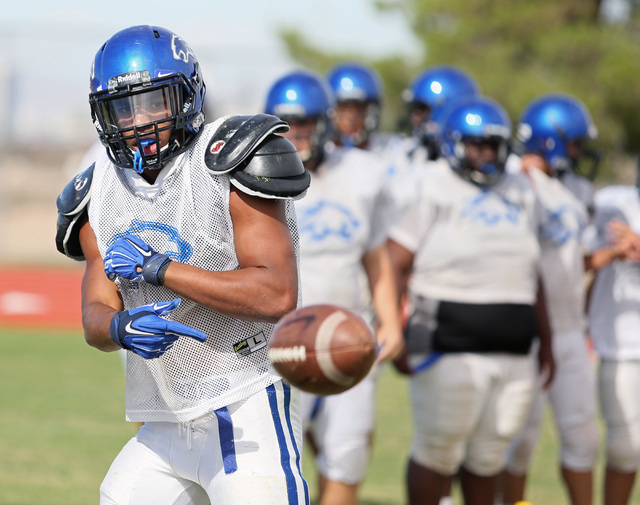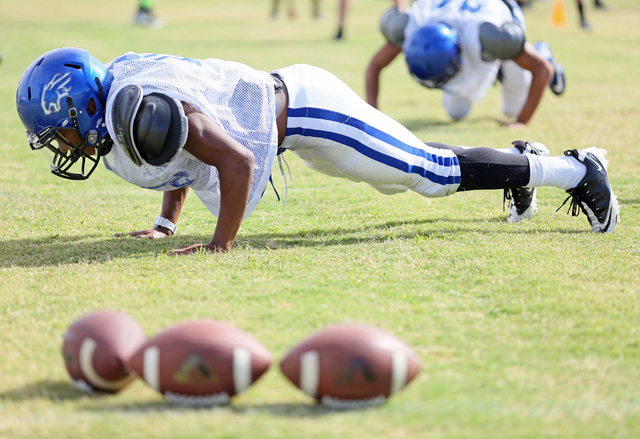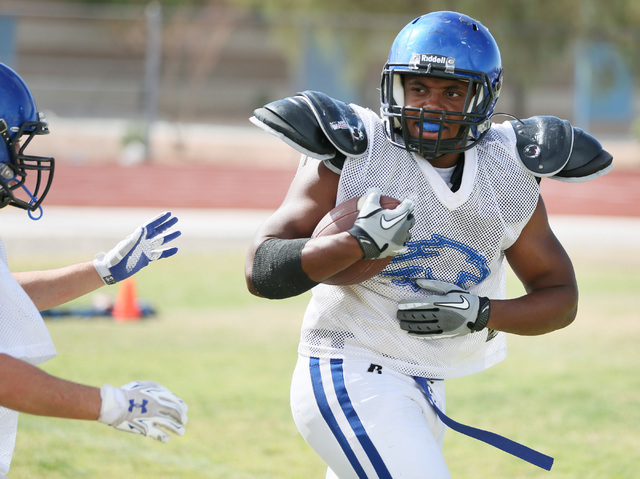 Those who thought Sierra Vista's football team was just going to sit around and mope about being moved down a division might want to think again.
Facing Division I-A schools in the upcoming season, the Mountain Lions have a newfound confidence and are ready to do what they've hoped for the last few years: win.
"I wouldn't want to say that moving down is a horrible thing because it's good for our school," senior Maliek Broady said. "Team spirit-wise, we are tired of losing and all that. I feel like we can really have a winning base now.
"We need a revival in this school. I know it's my last year, so I want to go out with a bang."
Sierra Vista will get its first taste of Division I-A when it opens the season at 7 p.m. Friday at Sunrise Mountain.
"We're feeling good about it," junior Daniel Godfrey said. "We feel like we have a better opportunity to get to the playoffs and go further. It would be a great feeling knowing that our team made the playoffs because the younger people would come up and say, 'Wow, look what the older team did.' "
Second-year coach John Foss shared the sentiment, adding that he hopes his team gets off to a fast start.
"We feel like it's going to be a very good, competitive situation," he said. "The team's excited because they think it's a little more of an even playing field. The kids need to get the taste of winning, and I think (the realignment) is going to help us. We have some kids that worked really hard in the offseason program. We're just trying to get this thing turned around. Last year was the first step."
The Mountain Lions had a 2-7 record last season and finished fifth out of six teams in the Northwest League, with their wins coming against winless opponents Rancho and Durango.
Even while dropping down to lesser competition, Foss said, "I don't think there's anybody we can afford to overlook. We're not in a position to take anybody for granted."
But gone are the days of Sierra Vista playing the likes of Palo Verde and Arbor View. After the realignment, the Mountain Lions feel reaching the playoffs for the first time since 2008 is a realistic goal.
"I feel like if we stayed (in Division I) we could've done well, but going down gives us a better chance to go farther," senior Andrew Peterson said. "I'm just excited to finally get to the playoffs. It's been a long four years here. I definitely think we can make the playoffs."
Broady, who ran for 703 yards and five touchdowns last season, is the team's top returning offense weapon. One of his goals is to be atop the Nevada rushing charts this season.
"That's always been my dream to be one of the leading rushers in the state," Broady said. "I really feel the way our team is going and the way the scrimmage went, I could be the top rusher if I run hard and the line does what they're supposed to do. I'm not going to be greedy with the ball because we have good running backs, but every time I get the ball, I'm looking for the end zone."
Contact reporter Ashton Ferguson at aferguson@reviewjournal.com or 702-383-0430. Follow him on Twitter: @af_ferguson.