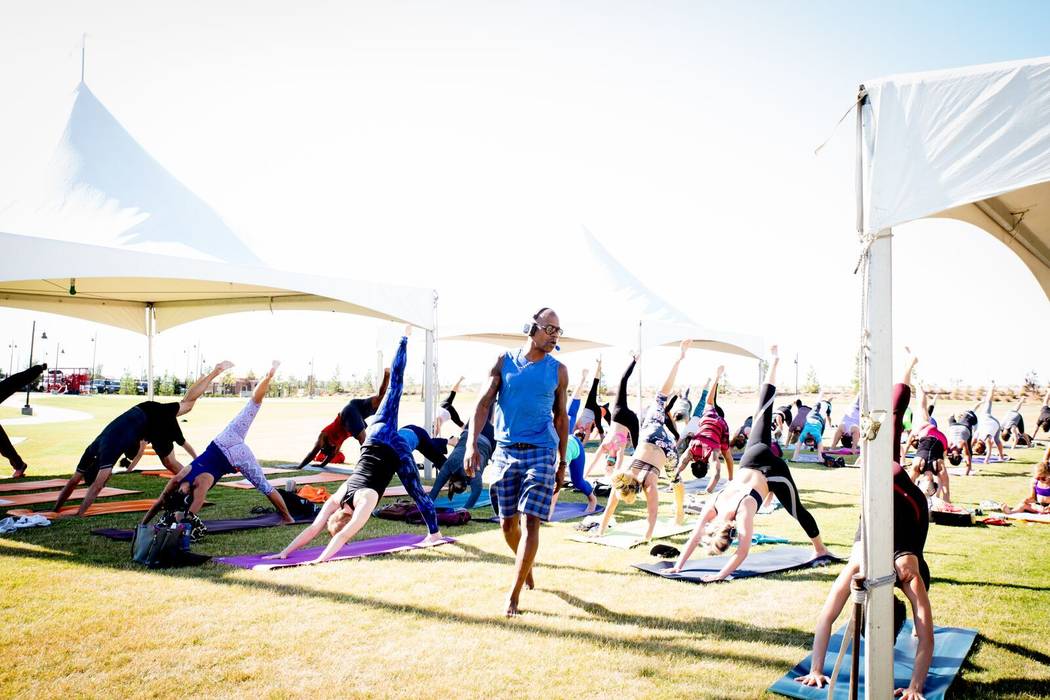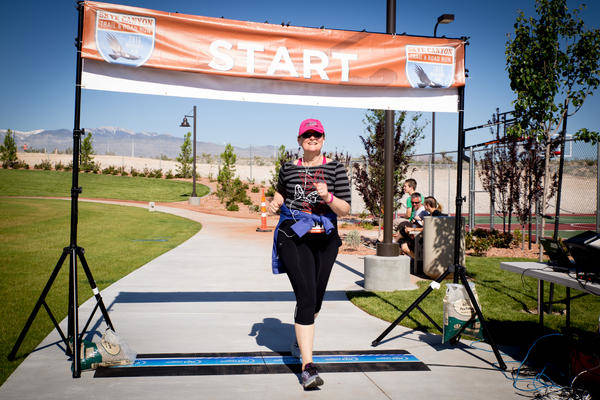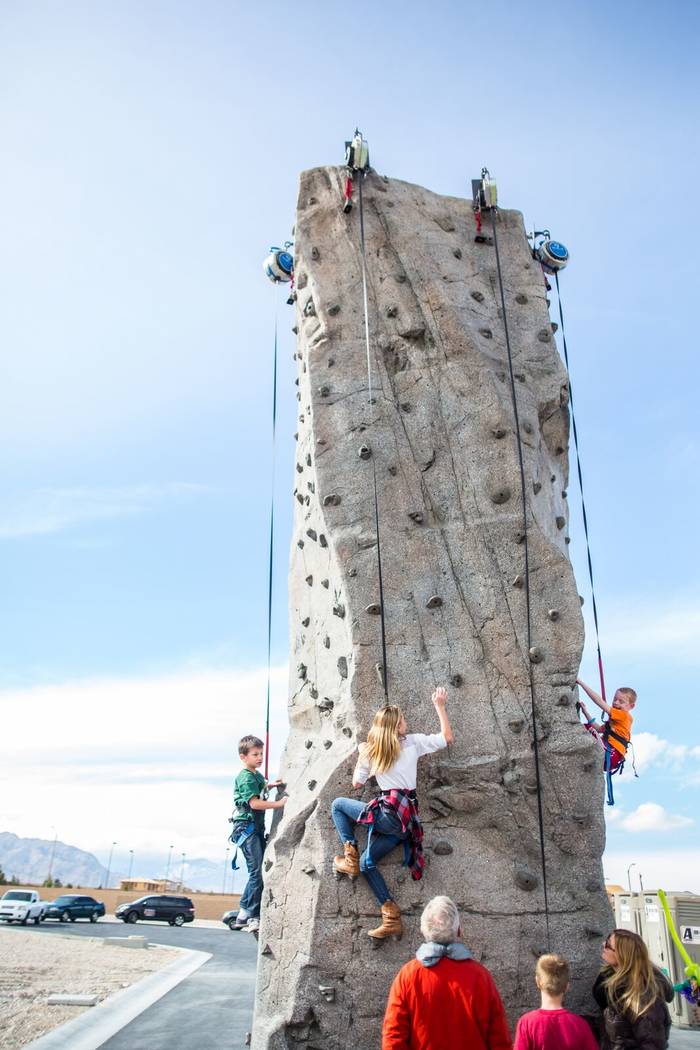 For a few hours Sunday, people will be able to immerse themselves in fitness activities at Skye Canyon.
To commemorate the one-year anniversary of Skye Canyon, a master-planned community, there will be an 8K Trail Mix and 5K Road Race followed by a Fit Fest.
Skye Canyon Park general manager Troy Meier said the community was designed for an active and healthy lifestyle and they often have recreation and fitness events there.
The race, which Skye Canyon is hosting for the second time, will begin at 8 a.m. Sunday and registration is open online. The 5K costs $45 to register and the 8K is $50.
For the second year, the race will benefit the Outside Las Vegas Foundation, which on its website states it aims to "increase the quantity and quality of outdoor amenities, introduce and educate new audiences, inspire a fascination and respect the outside world and promote health and wellness through outdoor activities and unique experiences."
"Our values definitely matched up with the values of the Outside Las Vegas Foundation, so it was a perfect fit," Meier said.
Last year, the race drew about 200 participants. This year, with Fit Fest after the race, Meier is expecting even more people to come visit Skye Canyon for the day's activities.
Though they held their first race last May, this will be the first time hosting Fit Fest, which is somewhat of an expansion on the current fitness events held at Skye Canyon.
"Fit Fest is a natural fit to kind of grow the 5K and 8K portion, to host a whole day of fitness-activity surrounded with food from food trucks, kid activities, we're going to have fitness class demos … savasana which is a yoga class."
In addition to the silent savasana yoga and classes, which include Skye Cycle, Basecamp Blast, Danceworkz and Core Training, there will be food trucks, a famers artisan market and activities for kids, including rock climbing and mini golf.
"It should be a fun day, something for everybody … and it's open to the public and free to attend."
HENDERSON REGISTRATION CLOSING
Registration for the Henderson Games, which is $15 per person plus $5 per event, will close on March 31. Those interested can drop off forms in person at a recreation center in Henderson or complete a form online.
The events will take place in April throughout Henderson with more thn 25 events ranging from tennis, to racquetball, track activities, volleyball and more.
"More than 500 athletes took part in the 2016 Henderson Games, including local and out-of-town athletes of all skill levels," said James DiNicola, recreation services supervisor said in a release. "The program provides something for everyone in the spirit of friendly competition."
Contact Betsy Helfand at bhelfand@reviewjournal.com. Follow @BetsyHelfand on Twitter.
CALENDAR
March 18: 5KRunDead Zombie Run, 5K novelty run, Las Vegas
March 25: 5KColor Blast Color Run, 5K novelty run, Las Vegas
March 25: Fallen Heroes 5k, 5K Henderson
March 25: Las Vegas Margarita Madness, 5K, Henderson
March 25: PurpleStride Las Vegas 5K run, 5K, kids run, Las Vegas
March 25: Windy25 Memorial 5K, 5K, Las Vegas