Southern Nevada Sports Hall of Fame names Class of 2018
Updated February 13, 2018 - 8:49 pm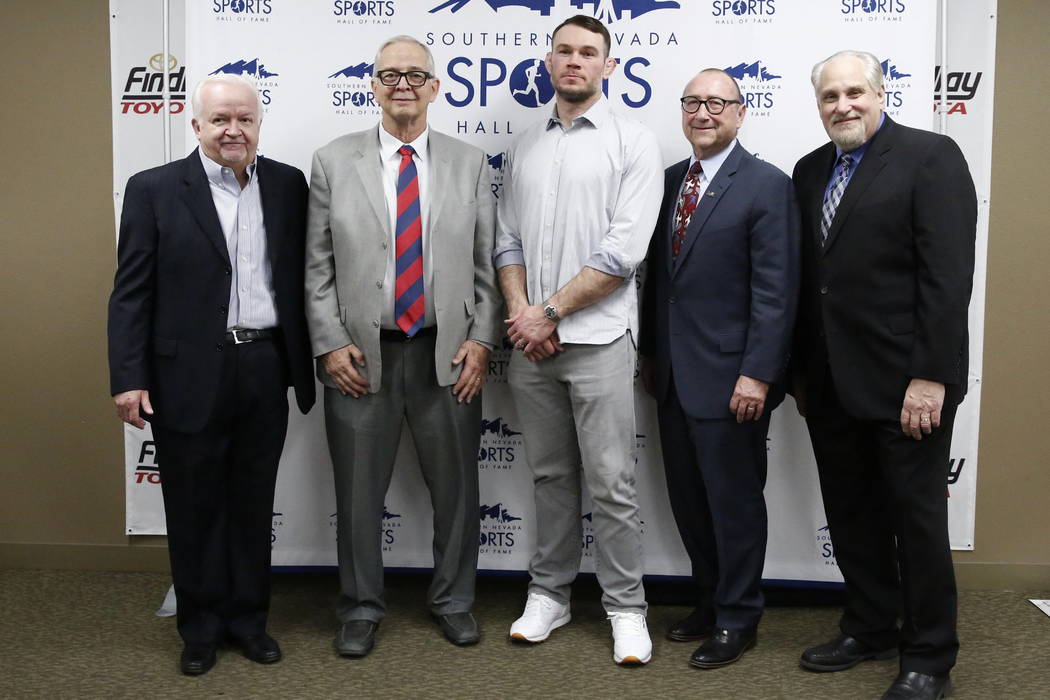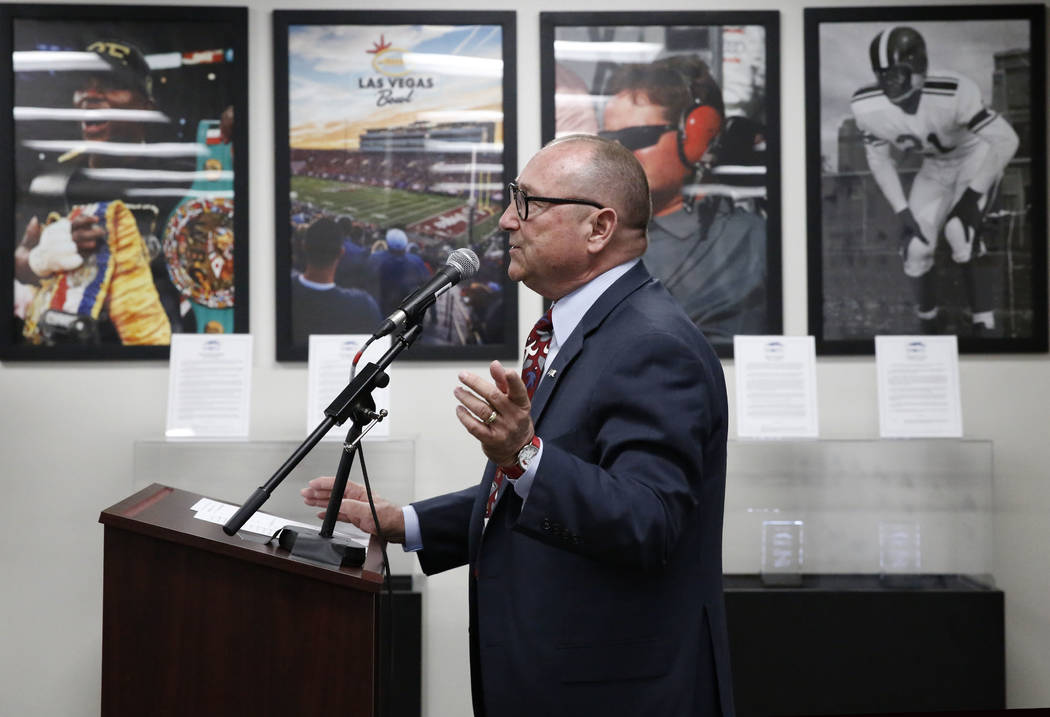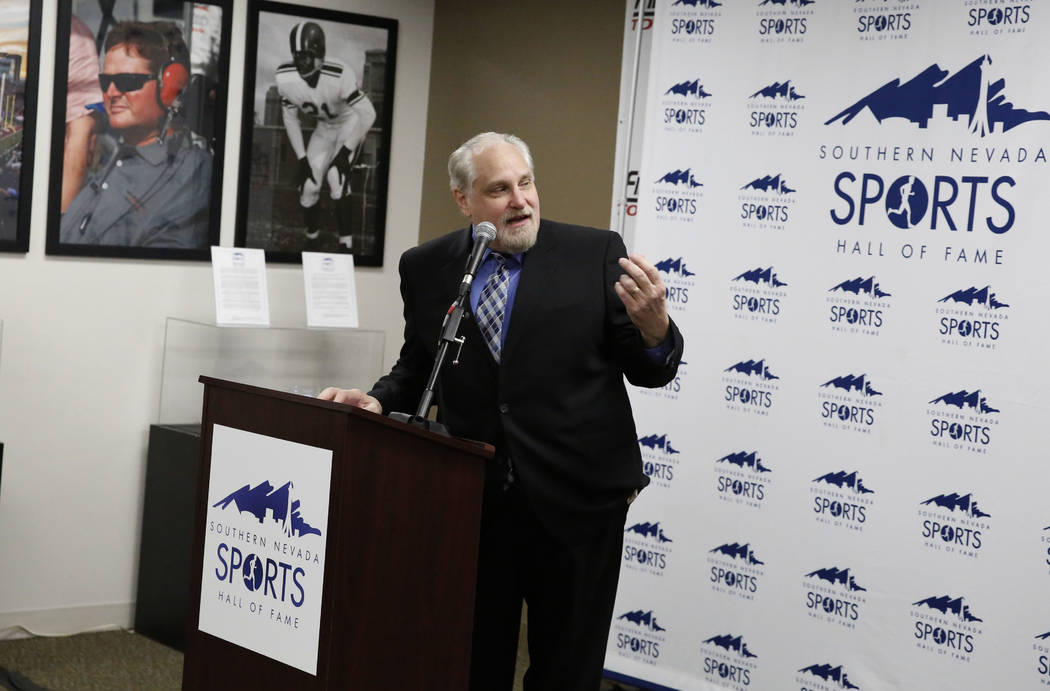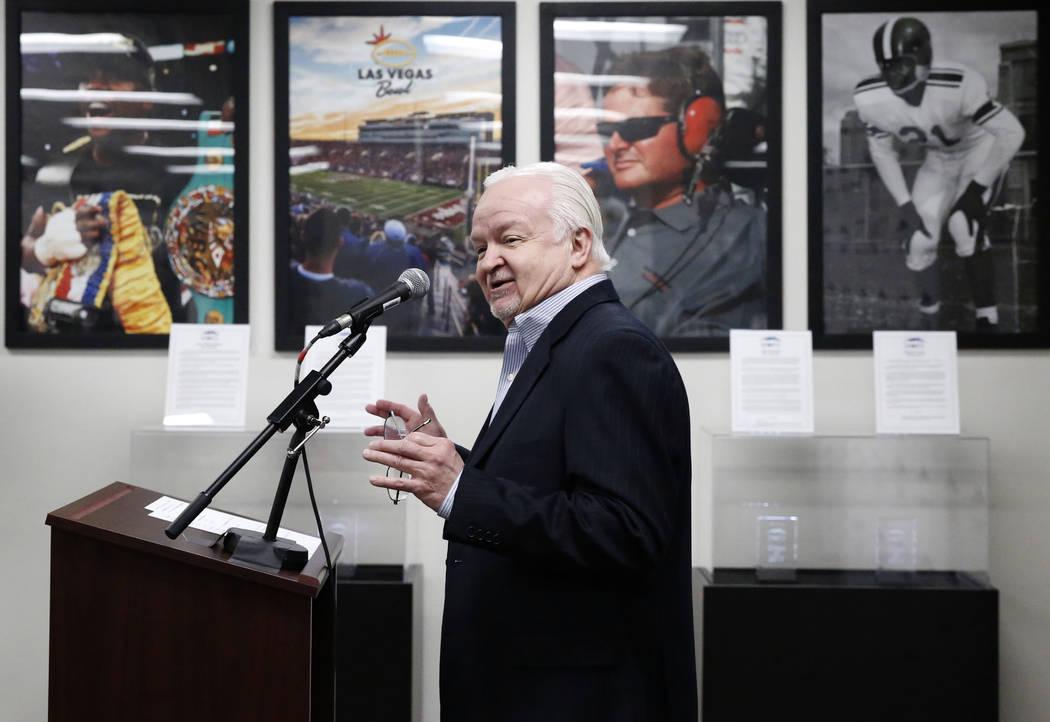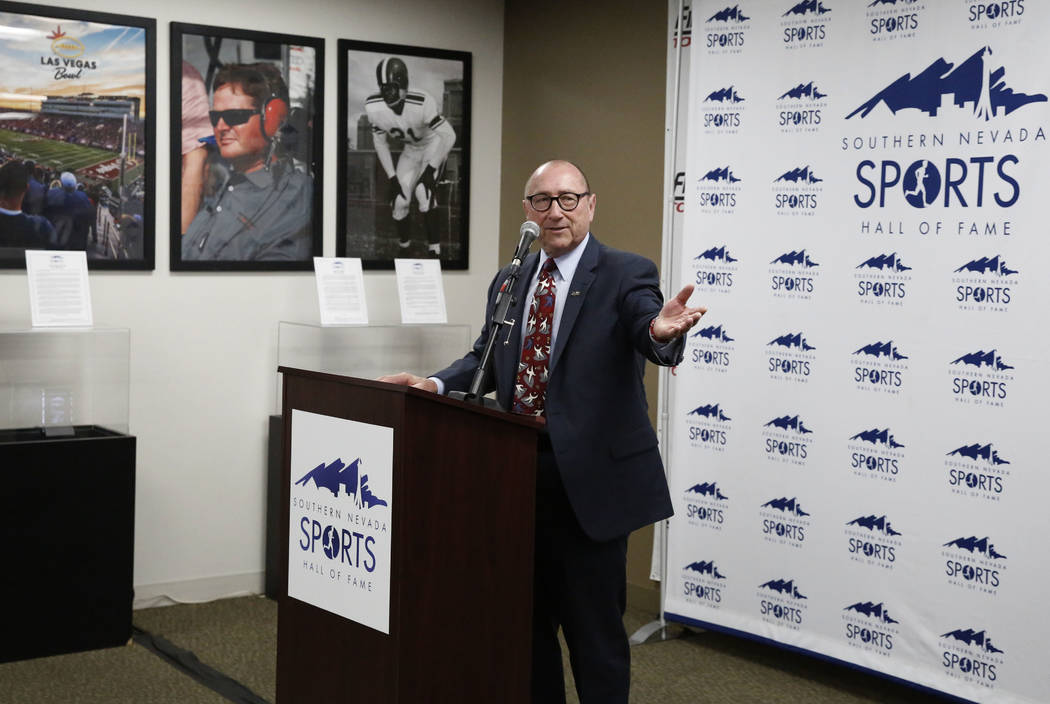 A former NBA player, a boxing announcer and a minor league hockey team are among the inductees for the Southern Nevada Sports Hall of Fame class.
Armen Gilliam, Jim Reitz, Al Bernstein, Forrest Griffin and Rossi Ralenkotter and the Las Vegas Thunder will be enshrined on May 11 at the Orleans Arena, raising the inductees to 104 members.
"We are honored to bestow upon them the state's highest sports recognition by welcoming them to the Southern Nevada Sports Hall of Fame," Hall of Fame Executive Director Jim Lambright said in a statement.
Gilliam, who died in 2011,
played for the Rebels from 1984-87, averaging 23.2 points and 9.3 rebounds. He was named the 1987 Big West Conference Player of the Year as a senior and followed with a 13-season NBA career.
Reitz, who took the reins of the UNLV swimming program in 1980-81, became the longest-tenured coach in school history — 35 seasons. He oversaw 14 conference championships at UNLV before retiring in 2015.
"This is a big surprise," Reitz said Tuesday at a news conference. "I'm deeply humbled and honored, and truly this recognition is hard won on the backs of all those men and women over those 35 years who toiled and worked so hard in a sport that is so darn painful."
Bernstein, a longtime boxing broadcaster, worked for ESPN from 1980-2003 and has been an analyst for Showtime Championship Boxing since 2003.
Griffin rose to prominence in 2005 after taking part in the TV show "The Ultimate Fighter." He is a former UFC light heavyweight champion and UFC Hall of Famer.
Ralenkotter is the CEO and president of the Las Vegas Convention and Visitors Authority, helping growLas Vegas as a sports destination by attracting events like the National Finals Rodeo, NBA All-Star Game and two NASCAR races.
The Las Vegas Thunder, which competed from 1993-99 was also honored for their role in bringing hockey to the desert. Father and son, Hank and Ken Stickney, brought the International Hockey League team to the Thomas & Mack Center.
"I just want to firstly thank the directors and the committee for recognizing our efforts and the fact that we may have paved the way a little bit for professional hockey, what's happening here today, which is pretty special for us and pretty special for that other pro team that's going pretty good right now," former Thunder general manager Bob Strumm said. "We hope that we kicked the can down the road a little bit for those guys."
Contact Betsy Helfand at bhelfand@reviewjournal.com. Follow @BetsyHelfand on Twitter.