Southern Nevada Sports Hall returns to its roots
February 8, 2014 - 8:58 pm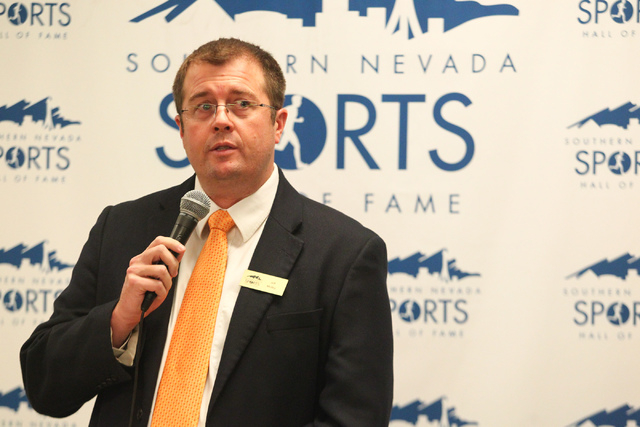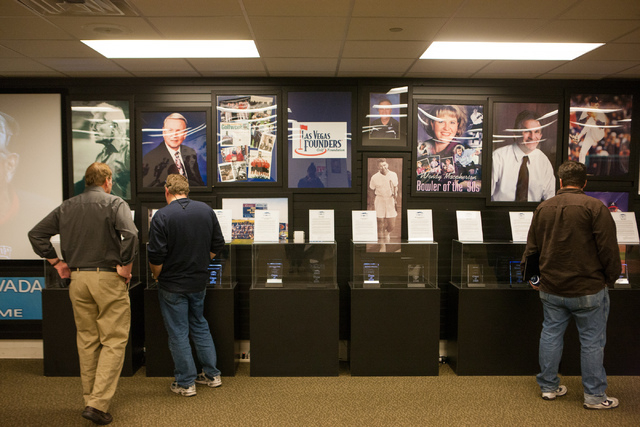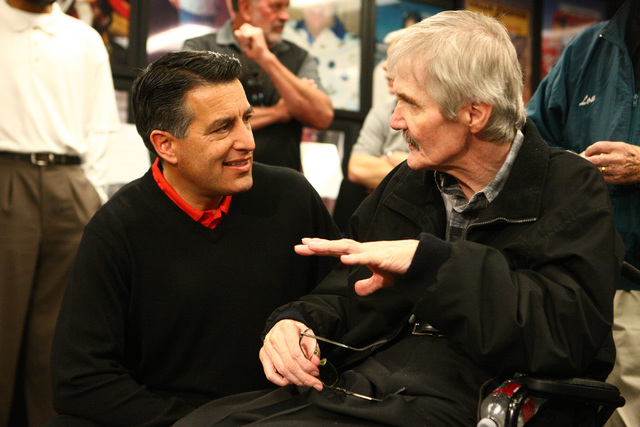 Like a military family that bounces from base to base, the Southern Nevada Sports Hall of Fame has been on the move since its formation in 1997.
On Saturday, the organization returned to Findlay Toyota after being housed at the Galleria Mall in Henderson. The exhibit is located in the dealership's second-floor community room. It originally had been in an adjacent area at Findlay Toyota before moving to the mall in 2003 in space leased by the Findlay Automotive Group.
The SNSHOF, which honors local athletes, coaches, administrators, officials, media and business leaders, has 79 inductees. The Class of 2014 will be announced in mid-March, with the ceremony May 30 at Orleans Arena.
Cliff Findlay, inducted in 2001, donated the space. But he doesn't expect the Hall to stay there forever.
"It needs to be where people can see it," Findlay said. "I think we'll get there sooner rather than later."
Findlay mentioned McCarran International Airport, the proposed 51s baseball stadium in Summerlin or the planned MGM arena project as suitable permanent sites.
The rededication attracted a large crowd that included Nevada Gov. Brian Sandoval, who presented the Hall with a certificate of recognition from the state. The SNSHOF is a nonprofit organization that raises thousands of dollars annually for charity.
Rich Abajian, the general manager of Findlay Toyota and a 2008 inductee, said he hopes to work with the Clark County School District to organize field trips to visit the Hall and learn about the rich sports history of Southern Nevada.
According to SNSHOF executive director Rob Portaro, there's enough room at Findlay Toyota for the Hall to grow for the next four years minimum, meaning there's no rush to find a permanent home.
"It's not our No. 1 priority," he said. "Raising money for the community will always come first. But we like it here. It's a great place for where we are right now."
Added David Humm, the Hall's first inductee: "When you look at this Hall and the names of the people who are in it and their accomplishments, I'm in awe. Are you kidding me? What Cliff and Rich have done is amazing, and I have no doubt that there'll be a permanent home someday. There needs to be. But for now, being here is fine."
Contact reporter Steve Carp at scarp@reviewjournal.com or 702-387-2913. Follow him on Twitter: @stevecarprj.